Rule #1 of riding: Make sure everyone knows you ride
Rule #1 of riding: Looking cool is everything
Rule #1 of riding: Always watch for rain
Rule #1 of riding: Get kitted correctly.
Anyone who rides a motorbike needs protection. This can come in many forms of course but in this article we're going to dive head first into a selection of some of the best motorcycle clothing. Leathers, helmets, jackets and more, here's what we think are top picks for 2022.
The motorcycle clothing market is huge with so many different types of clothing available. Choice depends on many factors, from what and where you ride, the conditions and whether it's a few hours at the weekend or a road trip across the country.
With the weather now getting better, we're all hoping to get out there and ride soon. If you're in the market for some new kit, or just fancy treating yourself then read on!
RST Pro Series Camo Airbag Suit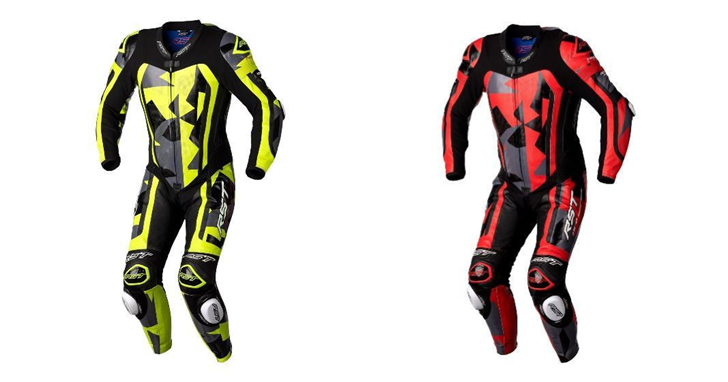 The RST Pro Series leather suit was made for the sportier rider and predominantly for the track. If you're looking for a suit for track days or some club racing, then this is the perfect choice for you – plus the new limited edition camo colours mean you'll really stand out from the crowd!
The Pro Series suit is a fully CE approved level AAA garment, but the style of the suit is a little less aggressive than the V4.1 factory suit – making it a little more comfortable if you're in them for any length of time, but still sporty enough for some serious knee down action.
Available in a range of colours, plus a choice of limited-edition camo colour ways. Click to read more and see its availability.
Alpinestars T-Jaws V3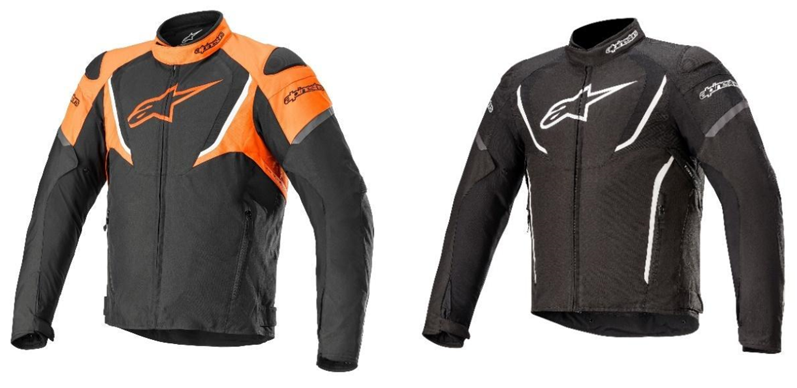 Now in its third incarnation – the Alpinestars T-Jaws v3 jacket is a staple, extremely popular product in the Alpinestars range, which is perfect for the rider who is looking for a textile jacket with a sporty look, but which still offers comfort and safety as it is equipped with CE level 1 armour.
The T-Jaws V3 is not an all-season jacket, but if you are looking for something which, as well as being safe and comfy, also keeps you warm and dry from spring through to autumn, then this is the jacket for you!
It is available in a range of colours and is found on our website. Click to find read more and to view availability.
Nolan N80-8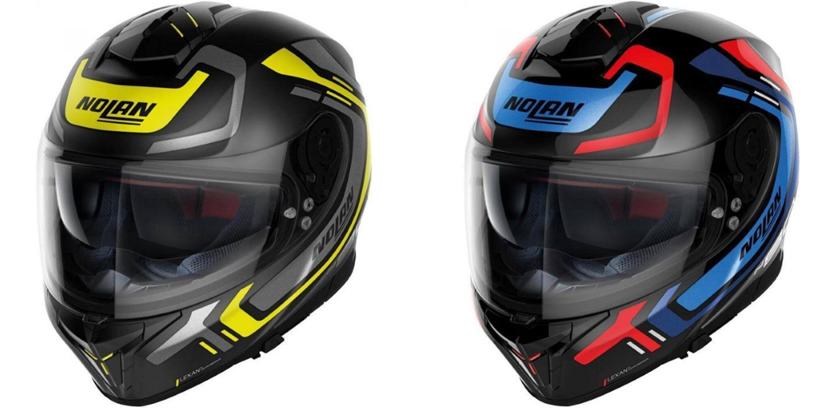 The Nolan N-87 has been a staple of the Nolan helmet range for years. It has gained a reputation for being a well-liked all-round helmet with an excellent specification, but now there is a new kid on the block – welcome the Nolan N80-8!
As the successor to the N87, the N80-8 looks visually similar to the N87, but that's where the similarities end. The N80-8 is a heavily redesigned helmet and is now certified to the very latest standard for motorcycle helmets. Also, it boasts a whole host of other comfort and safety features.
The N80-8 is the ideal all-round helmet, whether it be commuting or mile munching, you'll stand out from the crowd with some stunning graphics. Click to read more and see for yourself!
Shark Spartan RS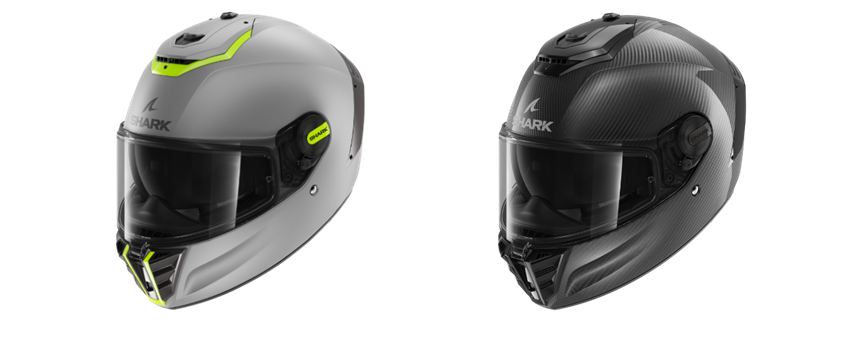 The Shark Spartan RS sits in the Spartan family of helmets, but the RS is not just an upgrade on an existing Spartan lid, it is the first helmet of a new generation from Shark.
It passes the new ECE22.06 certification standard, holding supreme protection with a multiaxial composite shell and multi density EPS. Comfort is king with this helmet as it has internal padding which includes suede and ALVEOTECH sanitised textiles.
It is an aggressive looking sports/touring helmet that will look good on virtually any bike! It is also currently the only ECE 22.06 approved helmet with an internal drop-down sun visor which is UV380 rated.
The result is an outstanding all-round helmet that is guaranteed to turn heads, if you want to learn more click here.
Arai Quantic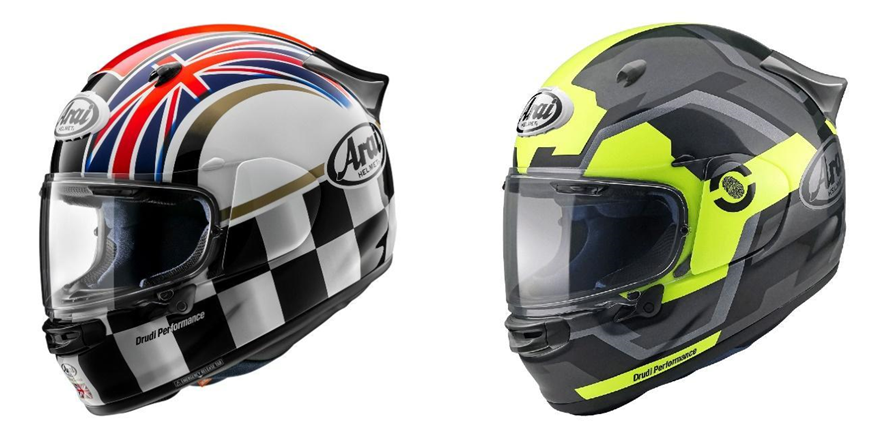 The Arai Quantic is another product that is extremely important for both us, the consumer and Arai themselves! Just like the 2 products above, it is Arai's first ECE 22-06 approved helmet and shows how important this new certification is to the helmet manufacturers.
The Quantic sits in the sports-touring stable, as opposed to being an all-out race helmet, however, it is more than capable on sports bikes / track-days etc. As with every Arai, safety and protection is the first and foremost objective of the Quantic, whilst delivering excellent comfort, ease of wear and ventilation, with its fully removable and washable interior. Day in day out – no matter the miles, this helmet will easily cope!
The Quantic does demand a premium price, but the build quality, comfort, spec and safety make it worth considering. Click to find out more.
RST S1 leather Jacket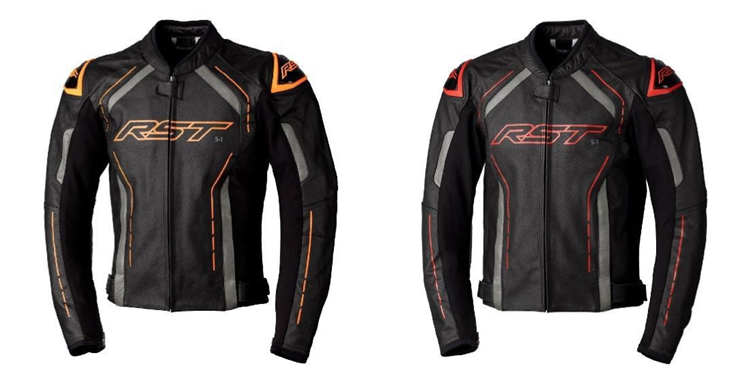 The RST S1 textile jacket is now joined by a new leather addition! – It has the same features and aesthetics that made the S1 textile so popular when it was released, but now comes with the added advantage of premium full leather outer construction.
The S1 is a CE Rated AAA jacket, with CE level 1 elbow and shoulder TPU sliders for protection. The jacket also has a pocket for a back protector. It's designed for a sport riders profile, it features 4 way woven stretch panels and a mesh lining for comfort, with movement and panel in panel perforations for ventilation to keep you cool on those summer rides. It also comes with a removable quilted thermal gilet for cooler days.
The RST S1 leather jacket offers excellent levels of quality, protection and style, without that "factory" price tag – we feel it's a worthy addition to anybody's jacket collection! Click here to find out more.
Knox Honister Armoured Jacket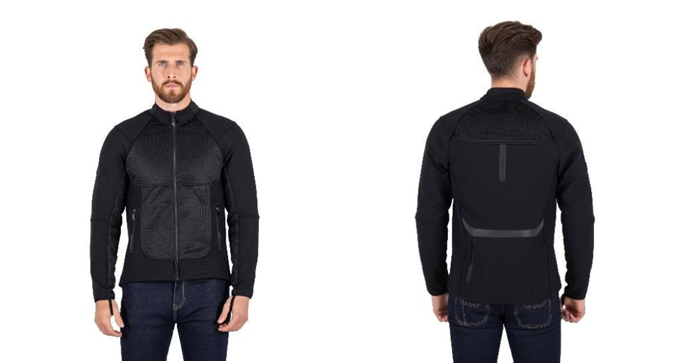 Named after a piece of motorcycling nirvana in the Lake District, the Honister Pass, which connects Buttermere and Borrowdale. The Knox Honister Jacket is the pinnacle of the Knox armoured shirt collection and represents their latest in design, innovation and use of materials.
As with every armoured shirt in the range, it is designed to be supremely comfy yet also contains significant protection (AAA approved). It can be worn under virtually any motorcycle jacket and is close fitting to keep the armour where it needs to be. Suitable for every day and cross-country use which makes it extremely versatile!
For an armoured shirt that is packed full of useful features, innovative technologies and the very best materials, this is one we can highly recommend.
Want to see more? We have an extensive range and stock available for all types of riders. Click here to shop the full collection of motorcycle clothing.
---
Enjoyed this? Read more of our latest news:
Where To Next?
Looking for the latest motorcycle parts and accessories? Check out our wide range from top brands.
Come and visit us at our store, showroom and fitting centre in Wrexham.
Want to know more about our story? Learn about who we are and why we've been driven by passion for over 50 years.
Interested in everything we do? Catch up on all the latest Demon Tweeks news.