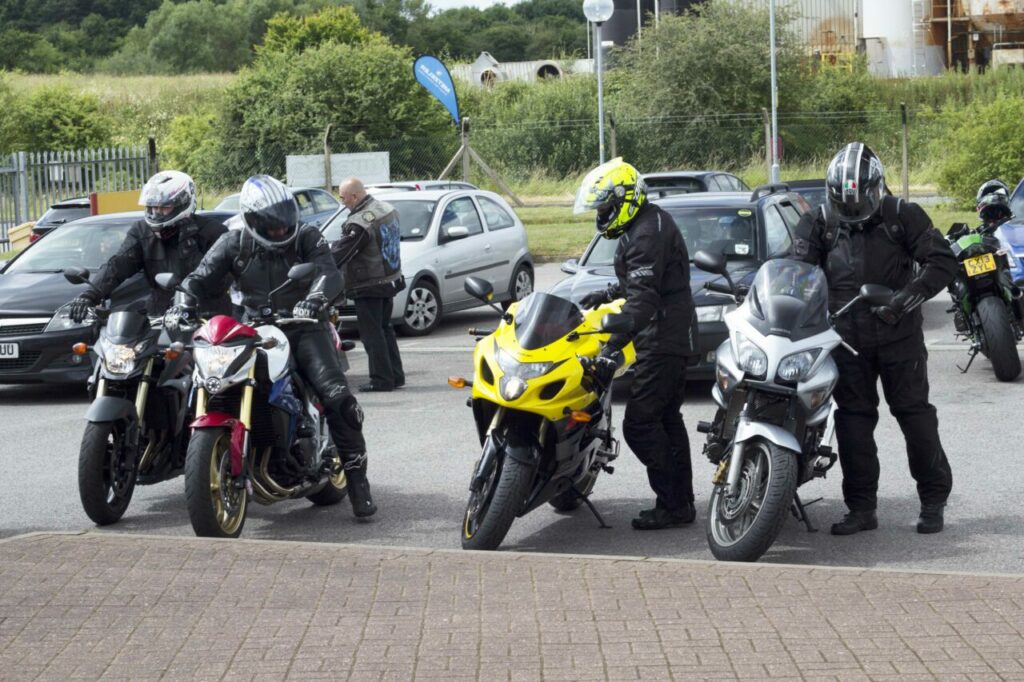 If you know, you know!! Riding a bike is more than just a hobby – it's a way of life!  Given the choice, we'd take 2 wheels any day – our daily commute, an evening blast or a weekend adventure, its all about getting on our bikes!  Thing is, the more we use them and they become part of our daily routines, we need those handy motorcycle accessories to make our lives easier and to maximise our enjoyment…
This is the time of year where we get our bikes out of hibernation and get them ready for a Summer of riding – well, we can guarantee that many of us will be greeted by a flat battery this Spring when we try and start our bikes, or get half way out on our first ride and need directions or an emergency fuel stop!
2 new useful products in the Warrior range are the Warrior battery charger/conditioner and Warrior Handlebar Mount Phone Holder. No more flat batteries and Google maps at our fingertips!
Read on to see why these are 2 essential motorcycle accessories to improve rides out…
Warrior battery charger/conditioner
The Warrior battery charger/conditioner is a powerful and versatile battery charger, perfect for either home or workshop use (in fact, anywhere there is a plug!). It can charge and maintain 6v, 12v (lead acid, gel, and AGM batteries) and lithium (LIFEPO4) batteries. It is a fully 'fit and forget' charger capable of keeping your bike at the correct charge, so you are always ready for a ride. It can also work in colder temperatures of below -10°C, which is a good job with the unpredictability of UK weather!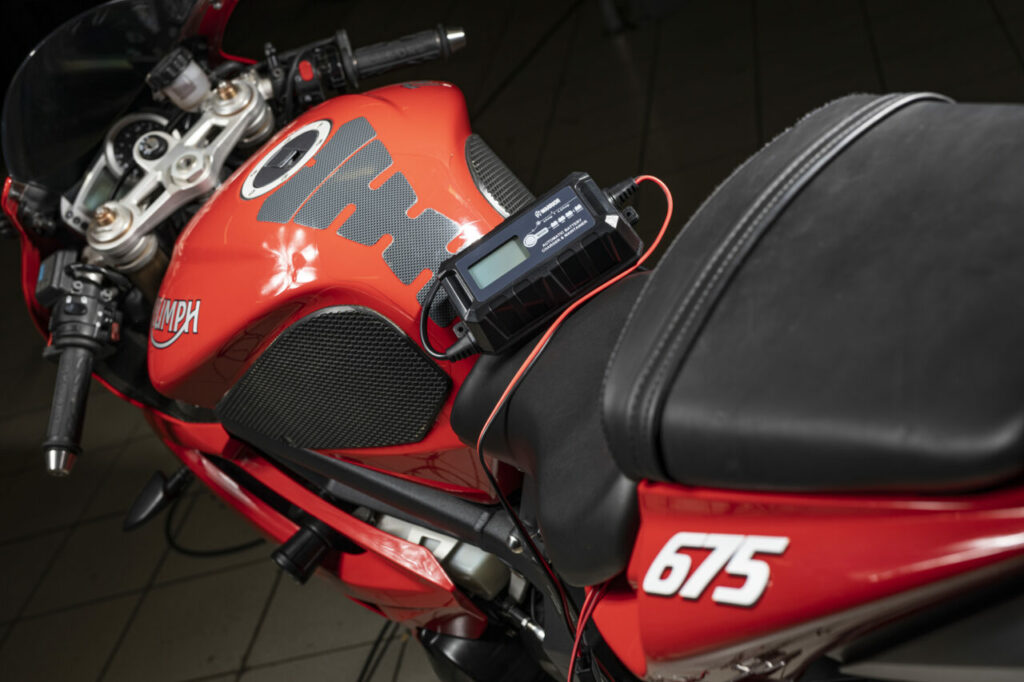 Can you leave a battery charger on overnight?
Yes! with a caveat… you shouldn't use just any charger and think its okay to leave on your bike for long periods of time. First you should check if your bike is fitted with a lead-acid or a lithium-polymer battery, using the wrong one can do more harm than good. Also, you should be careful about using your existing car battery charger as this may have a different amperage than a purpose-built bike charger, a charger where you can adjust the amperage is suitable. In addition, you should aim to use a 'smart' charger which recognises when the battery is fully charged and then monitors and maintains the charge, instead of one that could potentially overcharge it.
The Warrior battery charger/conditioner contains an easy-to-read screen and the ability to maintain and monitor the charge of the battery once it has fully charged, meaning you can leave it connected to the bike if you don't plan to use it for a long period of time.

How to charge a motorcycle battery at home
There are several ways in which you can keep your bike charged at home. Firstly, if you have mains power in your garage, you can simply connect the battery conditioner to your bike and plug it in! If you are not lucky enough to have a garage with an electrical supply and you aren't planning on using your bike for a while you can take the battery out of the bike and bring it into the house to charge from a wall socket. A third option, if you don't fancy bringing the battery in the house. Is to use a solar charger if you are keeping your bike outside. These usually have a lower power output so aren't suitable to bring a dead battery back to life but can be used to keep a healthy battery topped up.
Any of the above options are ok to keep your battery tip-top, its just about choosing the method that works for you….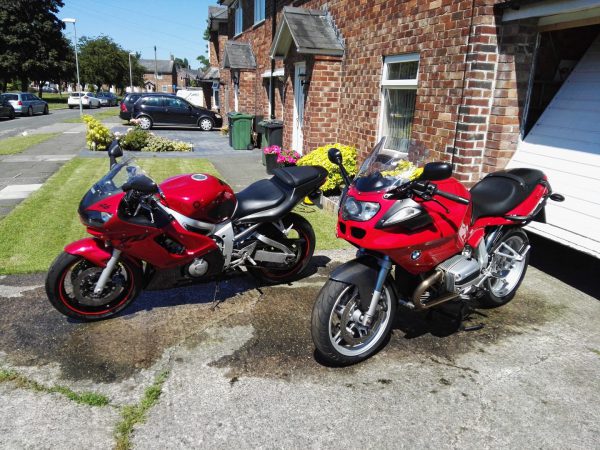 Now we know the best way to keep our bikes ready for the one day of the year when the sun shines in the UK, we can get out at a moment's notice through familiar and new places. But what's the best way to discover new places? A paper map? We aren't in the 1990's anymore! Our phones can take us to every corner of the globe. But how can we use our phones for maps when riding I hear you ask… well this is where the Warrior Handlebar Mount Phone Holder comes in! 
Warrior Handlebar Mount Phone Holder
The Warrior Handlebar Mount Phone Holder does what it says on the tin. It is designed to hold your phone on your handlebars for easy reach and viewing, so you can use your phone as a sat nav. It is suitable for all types of bikes and adventures, from touring to off road and even sport bikes.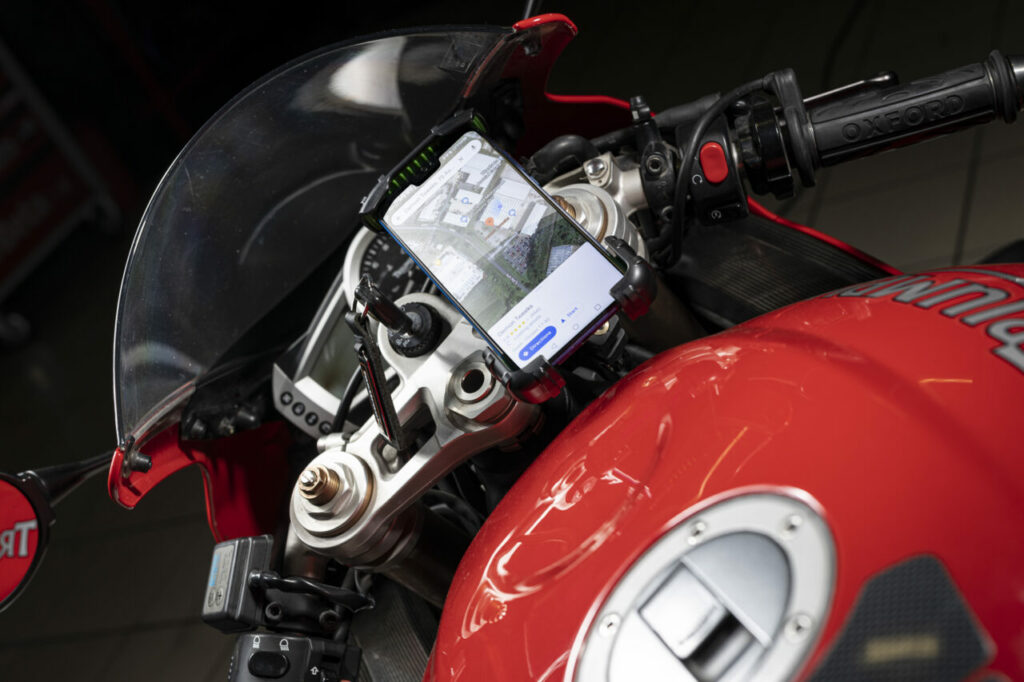 How to install motorcycle phone holder
The installation of the holder is a doddle. It uses a locking mechanism to connect to the bars and then the phone is connected via a ball socket meaning you can adjust it to your hearts content! I know what you're thinking, "surely it won't hold my phone securely when I'm leaning over at 50+ degrees!" Well hold on there Marc Marquez, this Warrior device is suitable for bar diameters of 15 to 40mm and locks the phone tight in each corner and has a padded main base to protect it – your phones not going anywhere.

If you do manage to find a sunny day in the UK this year, don't let a dead battery or a lack of direction stop you getting out! Make sure to grab the Warrior battery charger/conditioner and the Warrior Handlebar Mount Phone Holder so you can forge a new path this summer…
---
Enjoyed this? Read more of our latest news:
Where To Next?
Looking for the latest motorcycle parts and accessories? Check out our wide range from top brands.
Come and visit us at our store, showroom and fitting centre in Wrexham.
Want to know more about our story? Learn about who we are and why we've been driven by passion for over 50 years.
Interested in everything we do? Catch up on all the latest Demon Tweeks news.