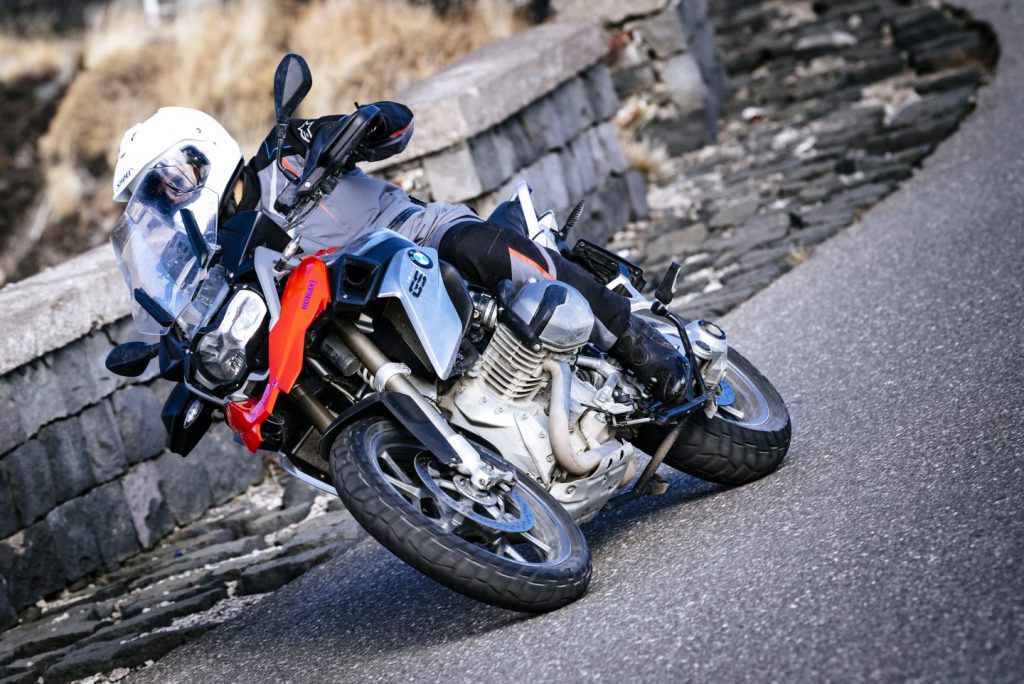 The sun's out, you're starting to rack up a few miles on your bike and you may even have been lucky enough to have ridden over to watch some of this year's Isle of Man TT road racing. So now you've got the bug and you're back as one with your motorcycle.  You may already be planning your next trip – whether it be a tour of the UK or a European adventure, making sure your tyres are up to the job should be right up at the top of your list of priorities, as well as making sure you have the right tyres for job!
Motorcycle tyres come in a variety of styles, with each tyre being tailored by its manufacturer to offer you the best possible performance to suit your bike or the type of riding you do. It seems confusing at first, but once we break it down, it's not such a difficult thing to understand… Race tyres are purely designed for circuit racing or track day use. Some can be road legal but are not advised for use on public roads as the heat needed to generate enough grip could never be achieved unless on a circuit.
On the other hand, Commuter tyres are designed to give excellent performance from cold and offer excellent grip and feel when negotiating urban roads and the associated dangers – manhole covers, road markings etc – perfect for that short dash to and from the office or filtering through towns and cities to get to work.
If you own a sports bike, then this is where Sports tyres are for you…. Designed for the rider who enjoys a spirited Sunday morning blast with their friends, or maybe the odd track day? These are designed to offer excellent grip, surefooted handling and inspire confidence in your machine – but this comes at a cost – mileage is not a priority.
This finally brings us to the Sports Touring tyre – the modern-day miracle of the motorcycle tyre world!! Nearly all motorcycle manufacturers now offer a range of sports touring machines between 600cc and 1400cc, designed to give the rider and their pillion (often with luggage too) a motorcycle than can just as easily cope with a European adventure, a blast down to your local bike meet, or a commute to work and we need a tyre to cope with it all! A sports touring tyre has to offer the rider good grip and handling, work well from cold and through a wide variety of temperatures as well as offering good mileage to ensure it can last!
Our top sports touring motorcycle tyres
Before embarking on your next epic adventure, why not look at our selection of what we think is probably the best selection of sports touring tyres available now from Michelin, Pirelli, Dunlop, Metzeler and Bridgestone.
Michelin Road 5
The successor to the Pilot Road 4 – Road 5 is Michelin's latest sports touring tyre and is brimming with features! Its aim is to give the rider more confidence, no matter whether it is wet or dry – even when 50% worn! It uses the latest compounds and Michelin's 2CT and 2CT+ technologies along with it's siped tread to offer incredible wet grip without sacrificing performance in the dry. A perfect choice for anyone wanting to much the miles this summer and available in a wide range of sizes to suit all sports touring machines. Available individually or as a tyre package.
Michelin Pilot Road 4
The Pilot Road 4 is one of the original game changers in sports touring tyres! Designed to be versatile and long lasting, it is also outstanding in the wet! It was the first Michelin sports touring tyre to feature the XST+ sipe technology that clears water to provide exceptional wet weather handling and reduced braking distances. Coupled with Michelins 2CT technology it offers good mileage for all weather touring! As with the Michelin Road 5s, the Pilot Road 4 motorcycle tyres are also available individually, or as a tyre package.
Pirelli Angel GT II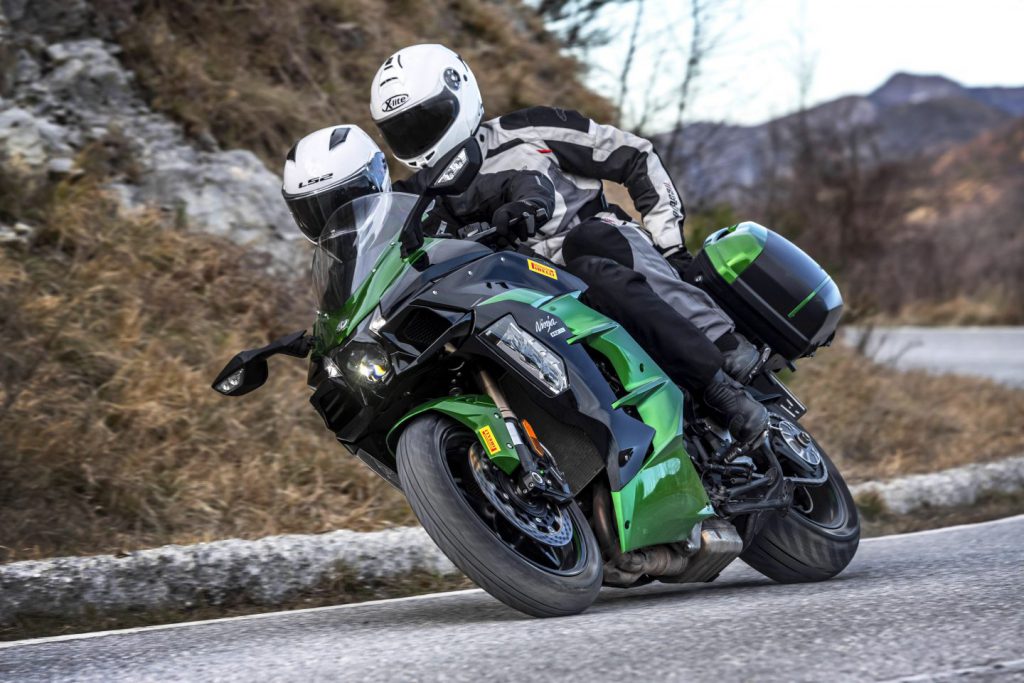 Renowned as one of the world leaders in motorcycle tyre design and development, Pirelli sports touring tyres have earned a reputation as being some of the best in the world. An evolution of the incredibly successful Angel GT – the Angel GT II builds on the main strengths of the original Angel GT, offering: Fantastic handling, exceptional wear and long-lasting performance and outstanding wet grip thanks to is race derived tread pattern, it is also designed to work in conjunction with modern day electrics on new machines. Whatever, or wherever you ride, the Angel GT II is guaranteed to put a smile on your face! Available individually or as a tyre package.
Pirelli Angel GT
The Pirelli Angel GT has won numerous accolades over the years from the motorcycle press. It was the first tyre to stretch the concept of sports touring into "Gran Turismo". Combining a sporty attitude with all of the features we expect from a sports touring tyre: Greater mileage, excellent grip in the wet or dry and stability – it raised the bar when launched and is still an amazingly capable tyre today. Its bi-compound construction and innovative profile help with mileage and make sure the tyres wear evenly for maximum performance throughout its life. Available individually or as a tyre package.
Metzeler Roadtec 01

The Metzeler Roadtec 01 is an evolutionary sports touring tyre – the Metzeler philosophy being: "Ride longer, ride further, ride safer!". It features a relatively unique transversal style tread pattern which is focussed on enhancing wet grip and grip on low friction surfaces to inspire confidence under acceleration, braking and cornering. Its shorter – yet larger contact patch reduces tyre wear and its dual compound design is finely tuned structurally to promote stability, precision and predictability – perfect traits for a laden sports touring bike! Available individually or as a tyre package.
Dunlop Roadsmart 3
The Dunlop Roadsmart 3's mission statement is "performance that's stronger for longer"! Its innovative new tread pattern and multi tread compound delivers maximum grip and performance whilst delivering improved mileage to munch those miles! Excellent wet grip is catered for with a new tri-polymer blend, whilst a new front tyre carcass significantly reduces the steering input required and offers more precise handling – perfect for flicking through those mountain passes with ease! Available individually or as a tyre package.
Bridgestone Battlax BT31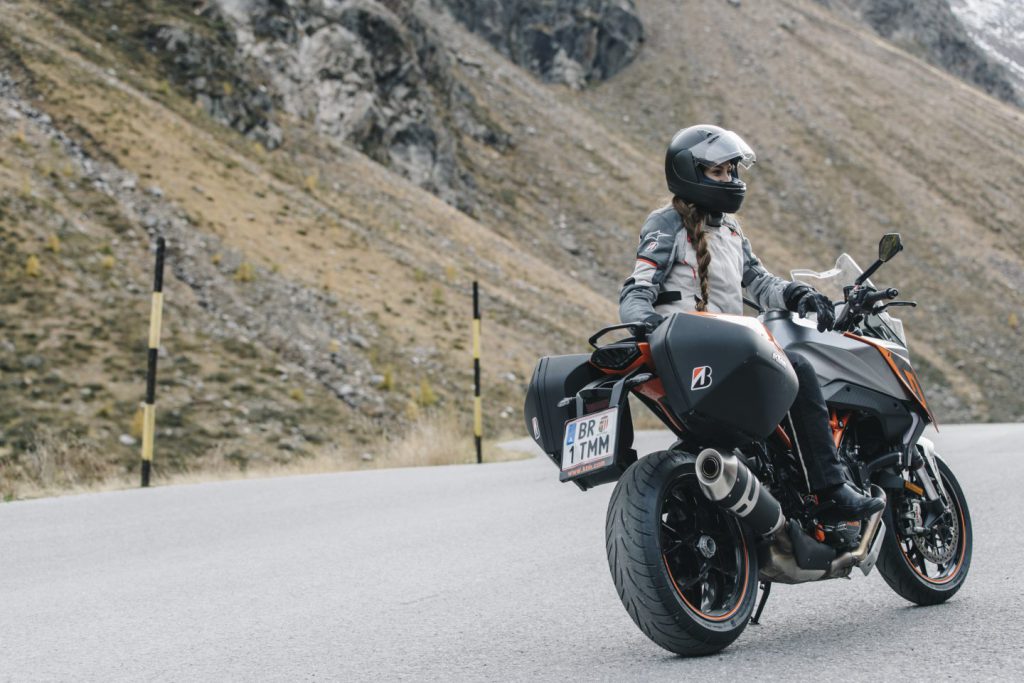 Exceptional handling, great mileage and impeccable performance in both the dry or wet – what more could you ask for from a sports touring tyre? The Bridgestone Battlax T31 motorcycle tyre is one of Bridgestone's most advanced yet! It uses cutting edge materials and compounds and combines them with advanced casing and construction techniques to give you a sports touring tyre that performs like a sports tyre but does not compromise on braking or handling whilst still giving the mileage and comfort we would expect. Get your as a tyre package here or buy individually here.