When you first start riding a motorcycle you probably don't give too much thought to the tyres you're using, especially if you've got no background in riding. Even if you do know your Pirelli's from your Michelin's, the motorcycle tyres you choose are probably the ones you stick with for the next few years – based on your budget rather than quality until you start to learn a thing or two about motorcycle tyre manufacturers, compounds and performance.
After a few years you might have changed bikes, but found yourself going back to the same manufacturer – perhaps even the same model of tyre – and a lot of riders do this. They find a style of tyre that works for them and their bike whether that's on the road or the circuit, and they put their trust in it. There's nothing wrong with that at all, but it can mean that you don't get to try out the benefits of other motorcycle tyres and manufacturers.
This certainly applies to Ruby who tells us about her journey through motorcycling, starting out with a few different styles of tyres that she's had experience with, and then she kindly shared her thoughts on the Pirelli Supercorsa SC V3 motorcycle tyres.
Here's her story.
Who is Ruby Rides?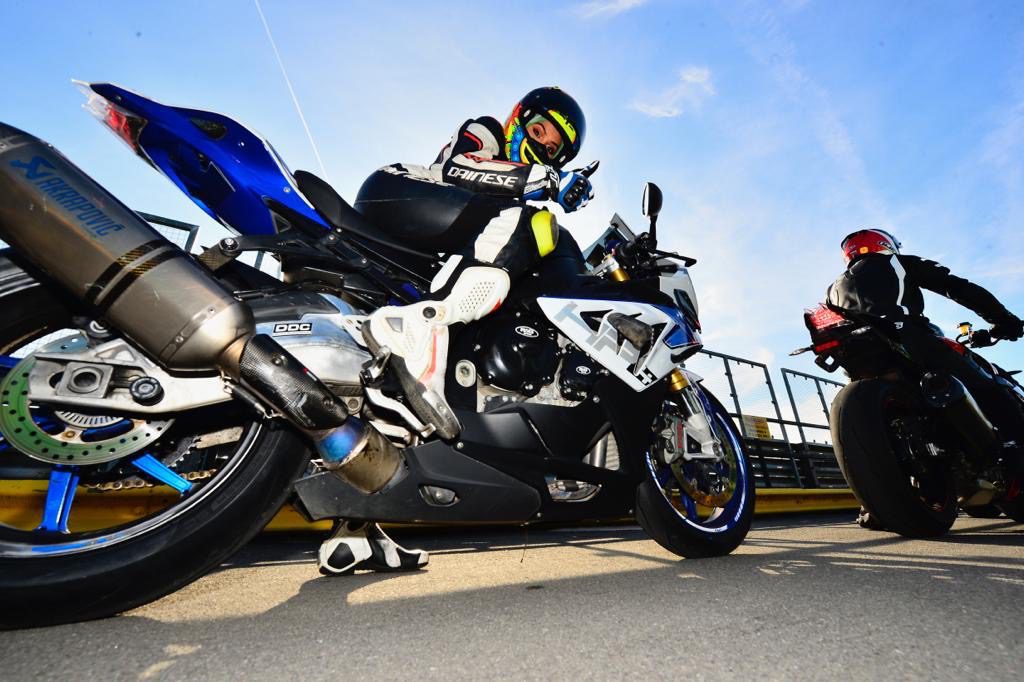 My name is Ruby and I share my personal motorcycling journey on Instagram. I currently ride a Kawasaki H2, a BMW S1000RR HP4 and a Honda CBR1000R on both the road and the track, and have also done some off-roading as well.
I started riding 5 years ago and I've not stopped since! I remember coming across a picture of Marc Marquez dragging a knee on his Repsol Honda RC213V in a newspaper and I fell in love with it all. Plus, as I've always been a petrol head and a car enthusiast, it was a natural progression to get into something faster and wilder!
After completing my CBT, I got my first bike which was a Honda CBR125. My influences have always been MotoGP and BSB racers, as well as some motovloggers on social media. I was inspired by other bloggers to start sharing my bike life on social media and at the time when I started there were hardly any females doing it, so it got enough attention to grow to what it is now. I like being part of something that breaks barriers and stereotypes.
My biggest passion is inspiring other ladies to get into something knowing fully they can do it just as well as anyone else. In a male dominated world, it's often unfortunately that we are made to feel that we're not cut out for it! So for me when girls get in touch and say I've inspired them to pass their test and get their first bike, is one of my biggest motivators to carry on with my page.
My experience with motorcycle tyres
Most of my tyre experience to date has been with Michelin, Metzeler and Pirelli. I've had Michelin Pilot Powers, Pilot Road 3 and Pilot Road 4's, Pirelli Diablo Rosso 3's and Metzeler M7RR's.
From spending time around other riders on track days, I'd been frequently recommended to try the Pirelli Supercorsa SC V3s on track. My friend advised me that once I've tried them on track, I would not want to try anything else! So after browsing the extensive range at Demon Tweeks, I got a pair of Supercorsa SC V3's in the soft SC1 compound and had them fitted to my S1000RR HP4 ready for my next track day.
How did the Pirelli Supercorsa SC1s perform?
One word sums up their performance: glue! I took the HP4 to Mallory Park to try out the SC1s. I was surprised how quickly they built my confidence on track. Mallory is a small 1.3-mile circuit with around 11 turns and 2 straights so you're constantly off the seat but the Supercorsa's were absolutely planted to the track!
They made the bike feel extremely nimble and when you approached the corners and tipped the bike in very quickly, they inspire you to carry a lot more corner speed. Something that stood out from any other tyres I've ever ridden on was the precise turning and how they hold the bike on the line I wanted, without going either too wide or too tight.
Around Gerrard's, which is a long sweeping right (also my favourite corner at the circuit), I noticed I was carrying around 10mph more mid-corner speed than I'd ever done before. It's such a confidence-inspiring feeling when tipping into corners knowing the bike is doing what I want it to do due to the levels of grip from the tyres and holding the line.
I also enjoyed later and harsher braking on the straight just before the hairpin, without worrying about too much rear wheel snaking that I'd previously experienced with other tyres. On the soft compound SC1's, the bike felt way more stable under braking and it was the same for getting on the gas. Thanks to the confidence inspiring performance, I also found myself being braver with more aggressive accelerating out of the corners, and Devil's Elbow in particular, where I usually experience a rear wobble or a bit of a slide due to a dodgy patch on the racing line on this corner, but there was nothing with the Supercorsa's – just loads and loads of grip!
So, what's the verdict on the Pirelli Supercorsa's?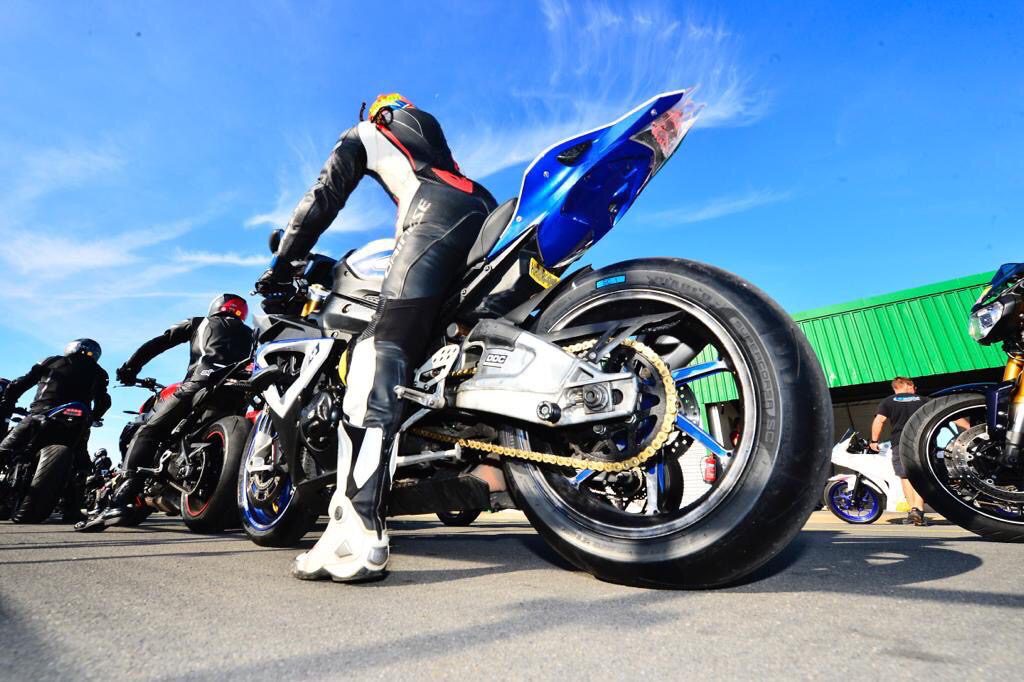 By the end of the track day I felt more confident than I ever had before, and it was all as a result of the performance of the tyres. I have since used them on the bike on the road and although they take a bit of time to warm up, they are as equally capable on the road as on the track.
It's worth noting that if you're planning to spend more time on the road than the track, it may be worth considering the Diablo Rosso Corsa II as an alternative as they are designed for the road with occasional track use.
However, if you want unbelievable track performance then I can't recommend the amazingly inspiring Supercorsa SC V3's enough. My friend was right, I won't use anything else on track again!