Our next In The Spotlight instalment sees us focus on a classic car specialist who competes in the world of open-wheel racing…

Welcome to #Team DT, Andreas Hicks!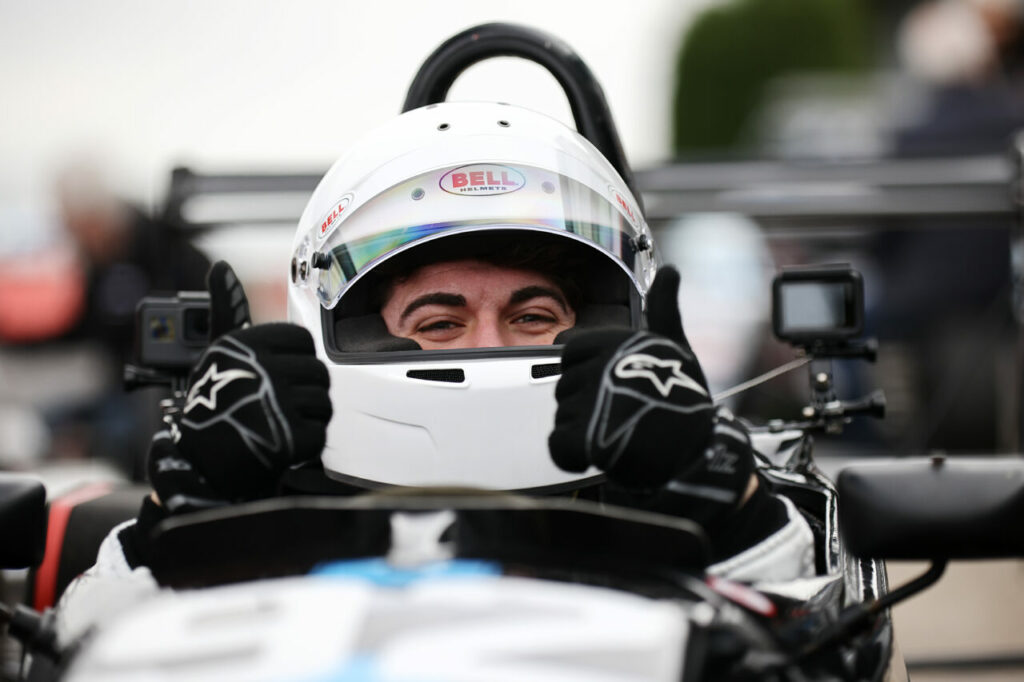 DT: "Hi Andreas, welcome! Great to have you on the team. Why don't you give us a little introduction?"
Andreas: "My name is Andreas Hicks. I am 27 years old and I participate in the Monoposto Championship in a Van Diemen F4, running in the 2000 class."
DT: "Nice! Any fun facts about you? We've had some… interesting ones so far!"
Andreas: "I am a classic car specialist for an auction house, which I think is a pretty cool job. I get to travel across the country, seeing cool places, meeting cool people and valuing and consigning cool cars! I also play Ice Hockey, which I suppose is unusual.
DT: "Ace, would love to pay a visit one day! A lot of racers tend to start off in the karts, how did you get into motorsport?"
Andreas: "I suppose it was actually through work really. One of my colleagues has raced in the historic scene for years and talking about the idea of getting into it turned into doing my license, and then once the license was booked I ended up looking at cars and here we are now!
With my background It was always a bit of a pipe dream to get into motorsport. We all know it is an expensive hobby. I have a habit of, well, bodging my way through life and making things happen and somehow I've managed to make the racing happen."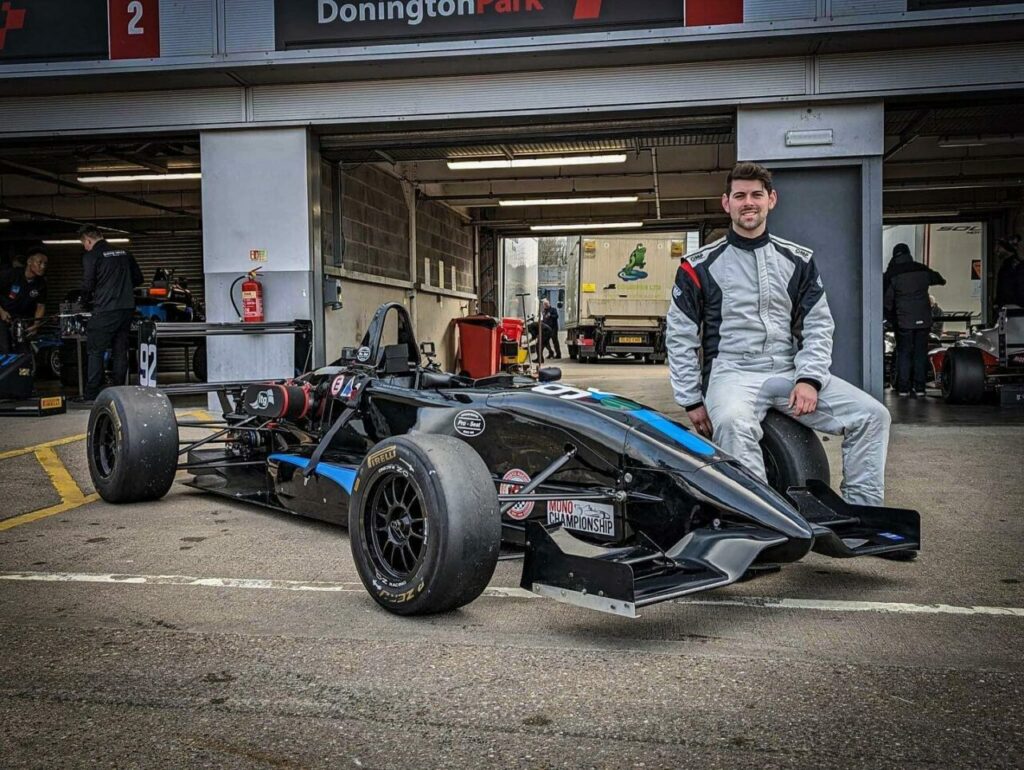 DT: "Not your conventional route! Sounds like a brilliant place to work if that's the kind of activity they encourage… Is there anyone in particular who inspires you both in or out of motorsport?"
Andreas: "I take inspiration from a lot of people, but I wouldn't say that I have one particular idol. I have great respect for successful self-made people who are still down to earth, so if I meet someone genuine who has built a successful life, I will always idolise that."
DT: "A great trait to have. So, what would you class as your biggest motorsport achievement to date?"
Andreas: "I would have to say my first race at Brands GP in 2022. I arrived at the circuit with the car requiring a replacement clutch seal. Thrown in at the deep end was an understatement, as we had to split the car in half and put it back together on Friday, in time for the races on Saturday.
With help from no less than 8 people, we somehow managed to get the car together in time to qualify with the second grid and I ended up with a class podium in my first race. Relief was probably the overriding feeling, but very funny to look back on."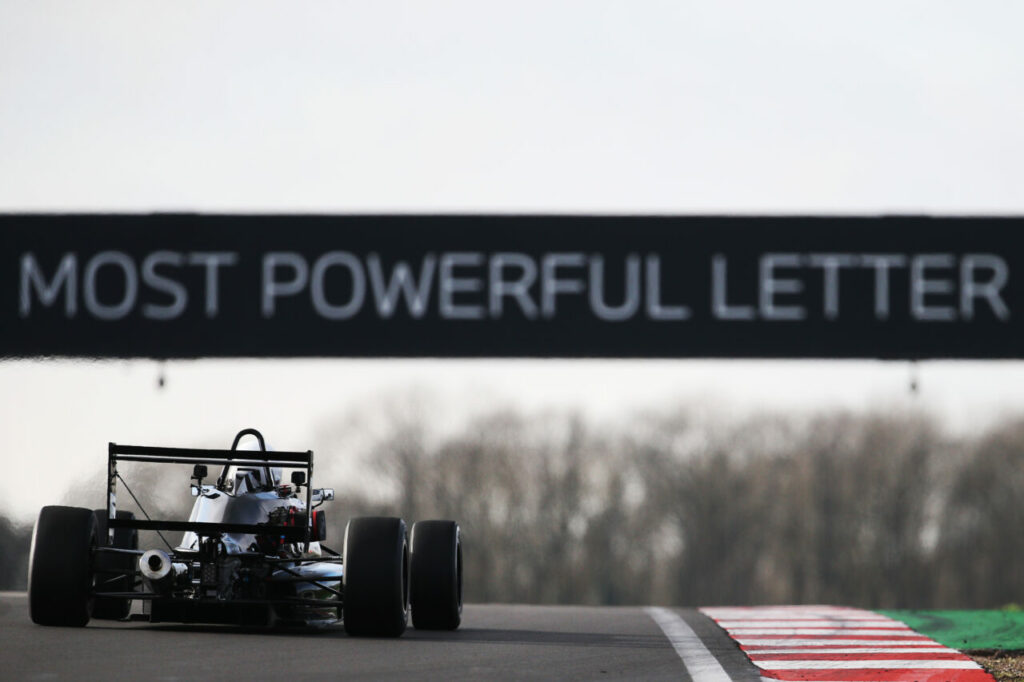 DT: "Sounds like you have a good team around you! From one team to another, how has being part of #TeamDT and the sponsorship Scheme helped you so far?"
Andreas: "I don't have much to say here really for now. I am hoping to benefit from the financial rewards associated with the monthly draws. Perhaps I will meet some good people also in the scheme though!"
DT: "Keep sending those pics in and who knows! What are the plans for this season?"
Andreas: "This season should be fun. With a season under my belt and more of a feeling for the car, I am hoping for some more class podiums and with any luck my first win. As long as I am having fun though, that's the main thing."
DT: "Couldn't agree more. Thinking ahead now, what goals would you like to achieve in your motorsport career?"
Andreas: "I've always thought a seat in the British GT Championship, GT Cup or similar. It may seem strange saying that when I've chosen single seaters, but it would be cool. On the other side of the spectrum, some historic racing is also a dream. A drive in Historic F1 would of course be the ultimate goal."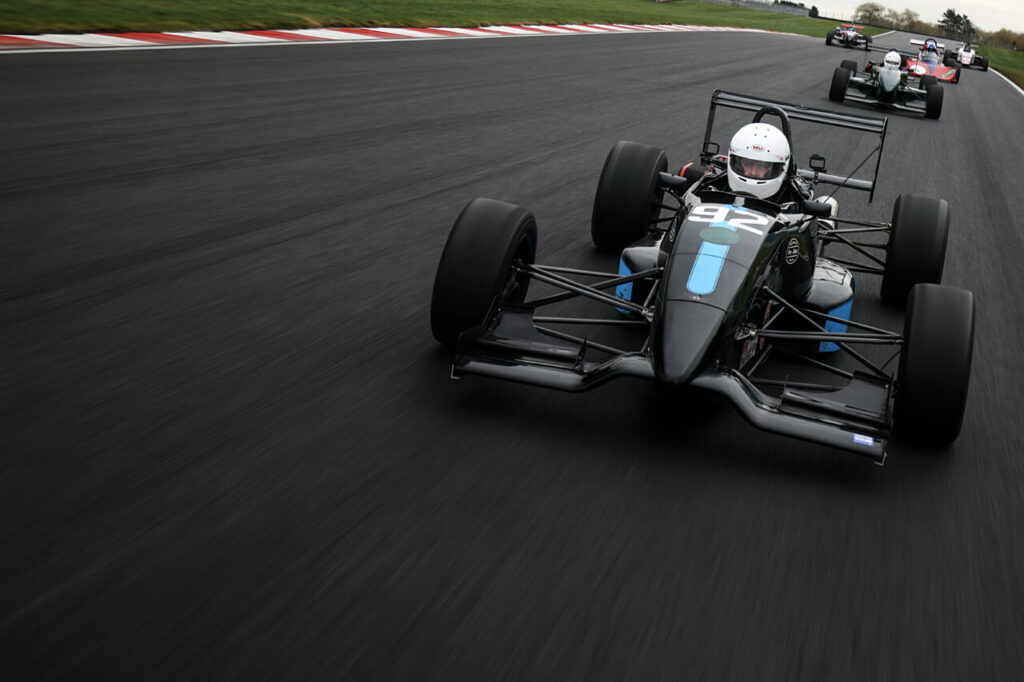 DT:" I'm sure you could keep 'bodging' your way to the top! I can imagine thanks to your job this might be a difficult question, but if money was no object, what vehicle would you buy tomorrow?"
Andreas: "For me a difficult answer as I have such a broad appreciation. Perhaps the Schumacher Jordan 191. I fell in love with my F4 partly due to the similar Anhedral wing design.
I love the 90s F1 cars, both design wise and their analogue nature. Equally though, there is a list as long as my arm I can also think of ranging from Can Am cars, to Group C and more I would buy tomorrow!"
DT: "A great decade! Thank you so much for joining us. Where is the best place for people to follow your story?"
Andreas: "No worries! The best place would be on my Instagram. Follow me on @andreas_hicks.
---
Want to be next in our #TeamDT In The Spotlight series? Get in touch with us on email or social media via the links below:
Email | Facebook | Instagram | TikTok
Find out more about the Demon Tweeks Sponsorship Scheme and what we can do to help you succeed here.
Read more of our #TeamDT series: