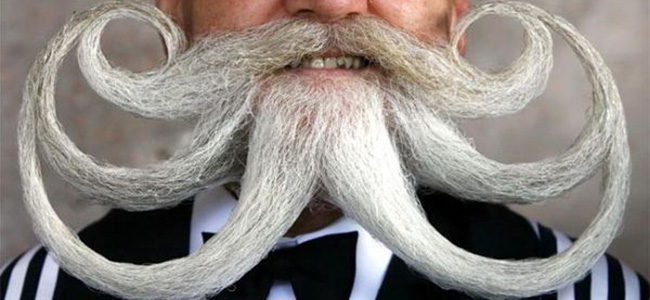 It's that time of year again. On the first of Movember, the true men amongst the Demon Tweeks staff were looking as clean-shaven as choirboys as they embarked upon another epic moustache misadventure. Many are now sporting respectable growths on their top lip. Some others… not so much. But that's beside the point. Ladies and gentlemen, without further ado, please allow us to present to you ten moustaches so powerful that they shook the mo-torsport world – ten hairy slugs that wiggled their way into our hearts and stayed there – refusing to leave and giving us all a reason to live. Ladies and gentlemen – in reverse order of magnitude – the moustaches: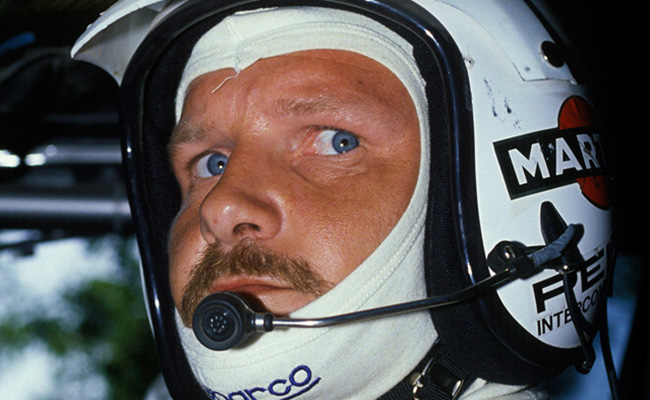 10. Juha Kankkunen – 'The Group B'
Long before the designer stubble of Sébastien Loeb showed up and started winning everything in sight, rallying's top lip was protected by the might of Juha Kankkunen's legendary moustache. Kankunnen was fond of his hairy friend – and put his 1986 WRC Driver's Championship victory almost solely down to its comforting presence under his nose. Unfortunately Kankunnen's 'tache was deemed 'too powerful' for the stages of the day – and it was therefore banned by the FIA.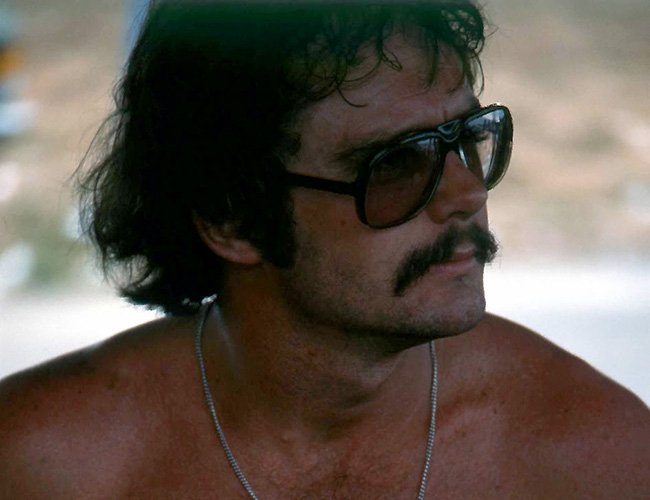 9. Kork Ballington – 'The '70s'
Kork Ballington knew that with a name as epic as his, he needed a top-class 'stache to go with it. Luckily, his motorcycle racing career took place largely within the 1970s – a golden age for the moustache. The image of Kork above is the 1970s – with his sunglasses, his girthy facial growth and his medallion he screams pizazz and far-out cool. In the '70s, bad meant good – and this 'tache is BAAAD maaan!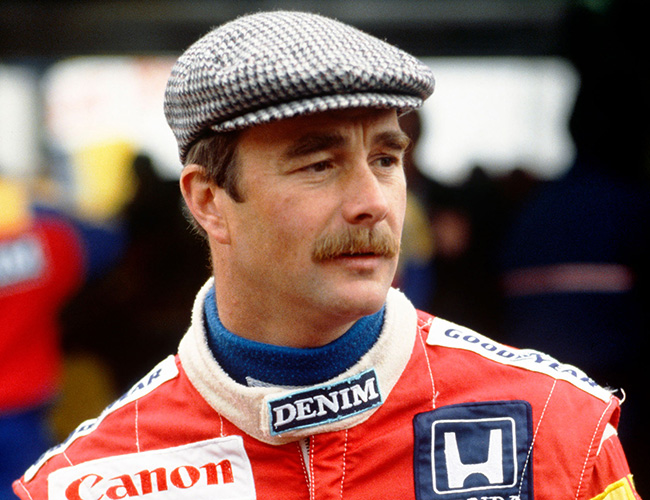 8. Nigel Mansell – 'The Third Eyebrow'
In his F1 racing career, Nigel Mansell was known as having a firey temper. And what does every angry driving god need? A moustache – that's what! Mansell knew that a mystic third eyebrow would allow him to see into the future – pre-empting the actions of other drivers and allowing him to dominate the 1992 Formula One season. But even the man himself later remarked that he "wasn't prepared for the sheer strength" of his moustache and that "it scared him a little bit" – hence his decision to shave it off following his retirement.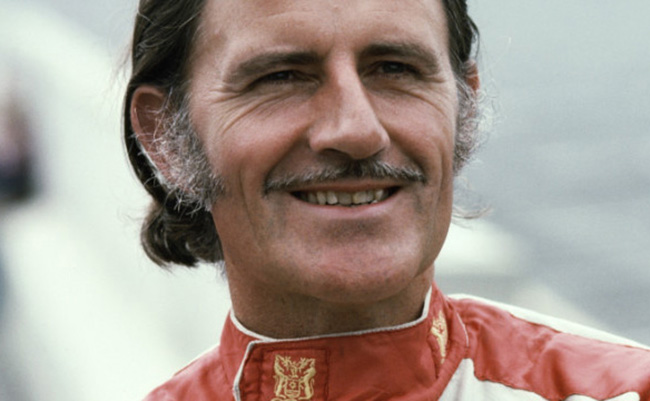 7. Graham Hill – 'The Classic'
Racers of the like of Graham Hill are seldom seen nowadays – they are unfortunately as rare as moustaches in the classic 'pencil' style that he sported. Whilst many know Hill to have been a gifted racing driver, few knew the mysterious moustache behind (and in front of) the man. Believed to have arrived with Hill hidden inside a rare antique French Armoire, his moustache stayed with him throughout his career- and even spawned the luxuriant pair of sideburns you can see in the photo above.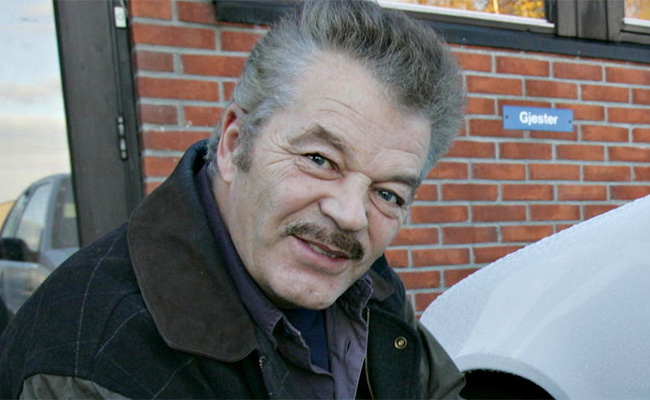 6. Martin Schanche – 'The Intimidator'
'Mister Rallycross' himself, Martin Schanche, hails from Norway – a land so cold that facial hair is not just recommended; it is required. As Schanche's success came in the aggressive sport of Rallycross, he needed a 'stache that would not only help to keep his top lip warm, but also to frighten his opponents out of the way. 'The Intimidator' was the answer to Schanche's problem – a deadly weapon that helped him to achieve prolific Rallycross success throughout the '70s, '80s and '90s.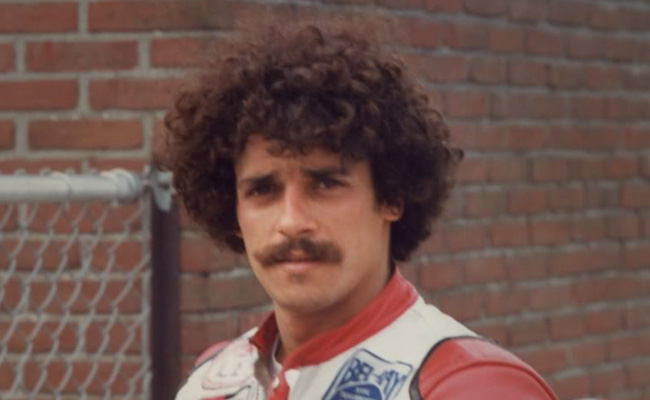 5. Carlos Lavado – 'The Telephone Directory'
Carlos Alberto Lavado Jones was a Venezuelan motorcycle racer with a killer afro – but he needed something to set it off. Long before those guys from the 118 118 ads re-popularised the combo, Lavado realised that a moustache was the perfect thing to complement his spherical hair helmet. Whilst it doubtlessly gave Lavado courage to know that his head would be protected from any potential impacts by his mighty 'fro, it was his moustache which was the real hero here – and it helped him along to a fruitful racing career.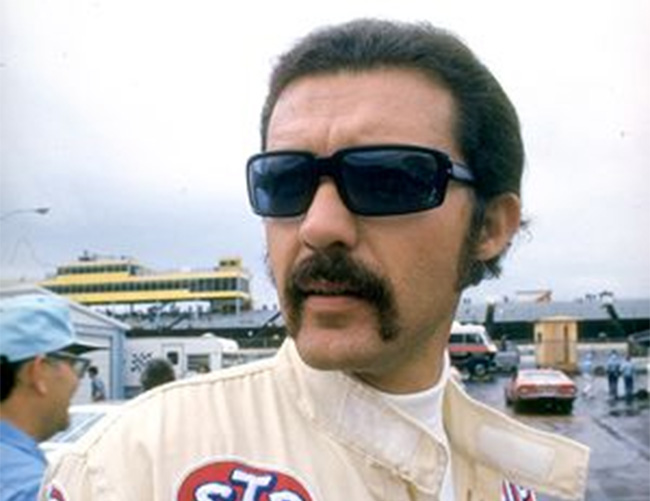 4. Richard Petty – 'The Badman'
Richard Petty is from the good ol' USA – a place that is no stranger to the odd moustache. At one stage in his NASCAR career, Petty was seen to sport the utter monster that you see before you. Arranged in the classic American 'handlebar' style, this beast enhanced Petty's racing credentials – and when paired with the dark-tinted sunglasses in the image above, this slug makes him look like a 1970s TV villain. It was surely a bonus in the push and shove world of NASCAR racing – and maybe that's why Petty won so often!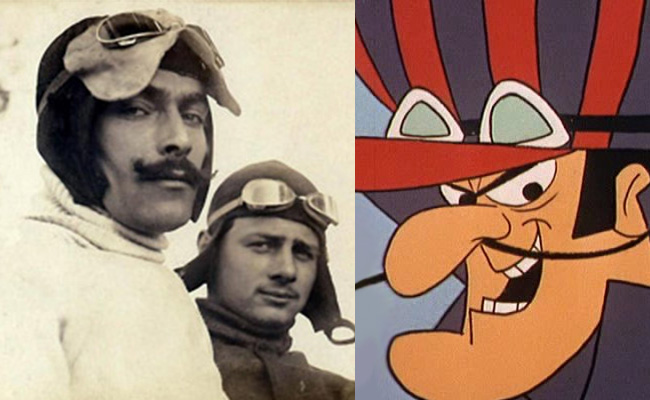 3. Louis Wagner – 'The Dick Dastardly'
Speaking of TV villains, here we have the real-life Dick Dastardly! Fortunately for his opponents (and any nearby messenger pigeons) , Louis Wagner was much more sporting than his cartoon lookalike – and never resorted to planting dynamite under the track, creating giant oil slicks, or any other form of ridiculous booby-trap. Muttley also appears to have been much less hairy in real-life than he was in the cartoons. In all seriousness, Wagner was a very successful racing driver – and this was undoubtedly helped by that incredible face fungus!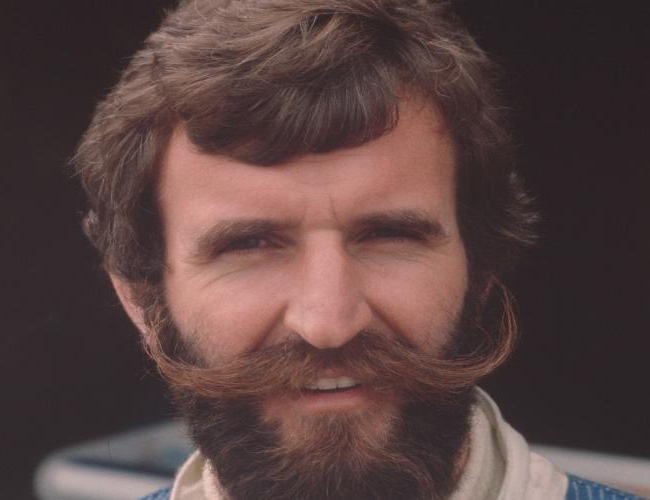 2. Harald Ertl – 'The Kraken'
Wow. Just wow. This thing was a monster. If it wasn't for its flouting of the official Movember rules, then we may well have found ourselves a winner! Sorry Harald – not this time. Although Ertl never actually won an F1 title before his untimely death, his name will live in motorsport glory forever – for being synonymous with the most epic sort of facial hair. Imagine standing on a lonely beach, facing out to sea with such a mo billowing in the breeze. That feeling… the freedom… the magnificence. Ladies and gentlemen; Harald Ertl.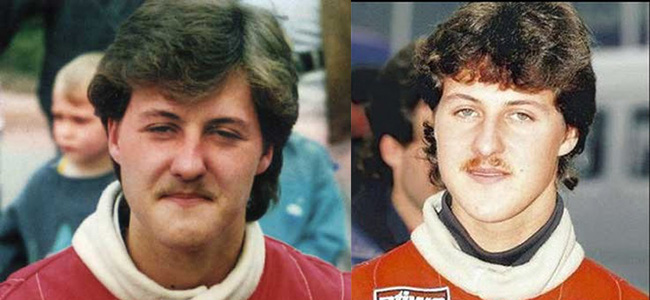 1. Michael Schumacher – 'The… What?'
Given the epic mo-staches we've included so far, you might be forgiven for thinking that the diminutive creepy crawly adorning young Schuey's top lip in the images above is rather… a bit… well it's not very good is it? But Movember isn't just for the follically gifted. Everyone must start somewhere, and we should appreciate Schuey's brave effort for what it is – incredibly funny (especially when paired with such a mighty mullet). Looking at these photos it's hard to believe that this young cherub would grow up to become an F1 great – but he did. It's a heart-warming tale, and one that we feel truly embraces the spirit of Movember – which is why Herr Schumacher is our winner. It's not the size of the mo – it's the motion in the… mullet?
Can't or won't grow a mighty mo? No problem! You can still donate to Movember over at their website. You can donate either straight to the charity itself or through one of your Mo Bros – and the money will be well-spent on fighting testicular and prostate cancer.
Tags:
facial hair
,
motorsport
,
moustaches
,
Movember
,
top 10