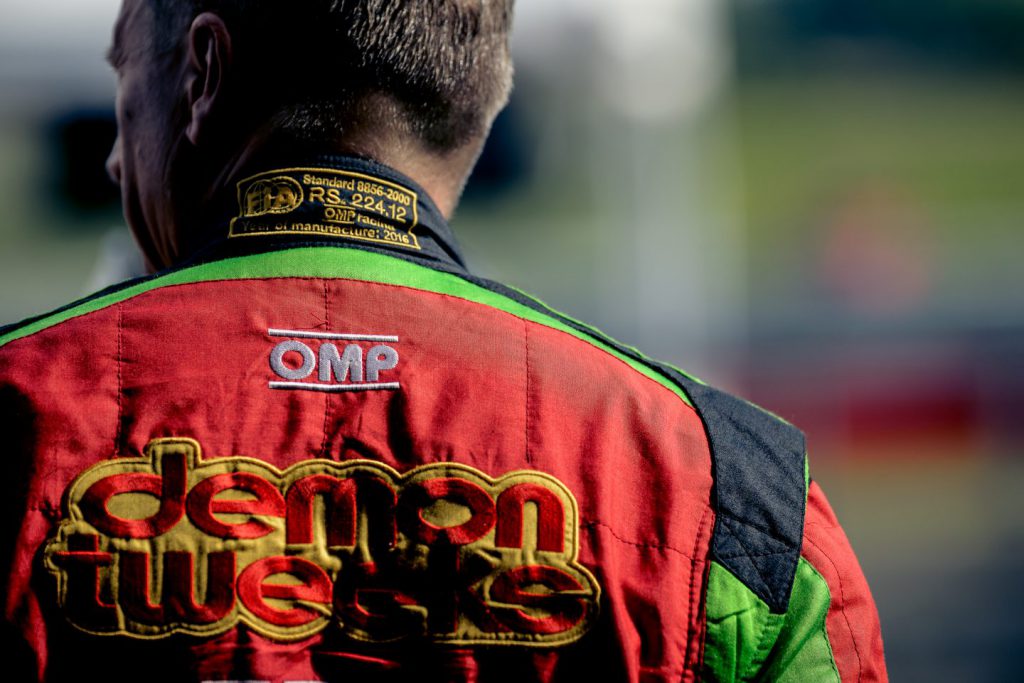 The standards for racewear are changing. Motorsports governing body, the FIA, have recently revealed a brand-new homologation for all forms of racewear, known as FIA 8856-2018.
As with any new homologation that is released, there will be improvements over previous older specification racewear. So, we will highlight these various improvements, as well as what it all means for you below.
Dates
The first thing that you need to know is that there is absolutely no need to panic. This isn't going to require you to buy a completely new race suit, boots, gloves and underwear in time for next season. In fact, you may not even need to update your racewear for another few years.
As is always the case with the release of a new homologation, there are certain dates that you will need to be aware of. Below is the timeline for the rollout of this new homologation.
From 2019 – Mandatory for Formula E (Season 6)
From 1st Jan 2020 – Mandatory for Formula One and WRC RC1 Crews
From 2020 – Mandatory in WEC (2020-2021 Season)
From 1st Jan 2021 – Mandatory in Formula 2, World RX, Euro RX, Cross Country (Dakar etc)
From 1st Jan 2029 – Mandatory for all FIA sanctioned events
As you can see from these dates and what championships they affect, it will be a long time until this new homologation is required for national levels of competition.
As far as the availability is concerned, after 2021 no racewear manufacturer will be able to manufacture items to the old homologation. So, from the 1st January 2022, all new motorsport racewear will carry this new homologation. The change to this new homologation will be graduated though, so you will find that most manufacturers will be updating their products in stages rather than all at once.
It is important to note that all FIA 8856-2018 will be the first racewear homologation to carry an expiry date on the label. The length of time that any item of racewear will be suitable for use in FIA sanctioned competition will be 10 years. So, if your race suit was manufactured in 2019, the expiry date would be the end of 2029.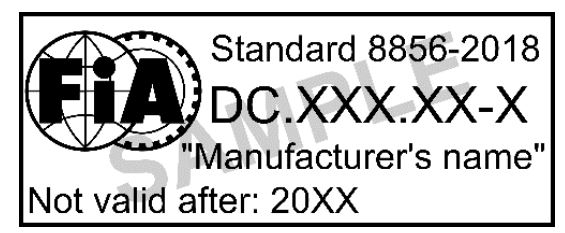 This expiry date, currently, only has relevance for FIA events. Race meetings organised by Motorsport UK will continue to allow these suits to be used after this expiry date. However, bear in mind that this may be subject to change. It is always worth checking with the governing body to be sure that your particular racewear is suitable for use.
Safety
As with any update to a homologation, there is always going to be an increase in the safety of the item in question. This new homologation is no exception.
The main difference focusses around the amount of fire protection that the racewear offers. The current racewear homologations are designed to provide protection from direct flames for 10 seconds to assist the driver in extricating themselves from the car. This new homologation raises this time limit to a minimum of 12 seconds. Not only does this provide the driver or co-driver with a couple of extra seconds to vacate the car, but it also provides around a 20% increase in protection from the dangers of fire.
As part of these new requirements, it also means that the materials used for the layers of fire protection are made thicker. This is particularly noticeable in the new range of underwear which is thicker than the current homologated offerings. It also means that the weight of each item will increase very slightly.
Conclusion
So, now you know what the new homologation is and what it means for you. If you only compete at a national level, this change will most likely not affect you for a number of years. But, as has been the case with other items such as seats and harnesses, the national governing body, Motorsport UK, may choose to extend the life of the current homologation for all forms of national competition.