Like everything these days, motorsports and performance car tuning are having to move to the new digital age. Gone are the days of using the good old-fashioned seat of your pants to tell you which parts of your car need tuning or adjusting. Introducing the Michelin Track Connect system for the ultimate tyre setup.
What is it?
The Michelin Track Connect is a tyre monitoring system aimed at reducing your lap times and increasing your tyre's lifespan. Capable of recording lap times and personal bests along with a score board for competition with other users on the circuit you are at. Designed for use with the already legendary Michelin Pilot Sport Cup 2 and Cup 2 R tyres.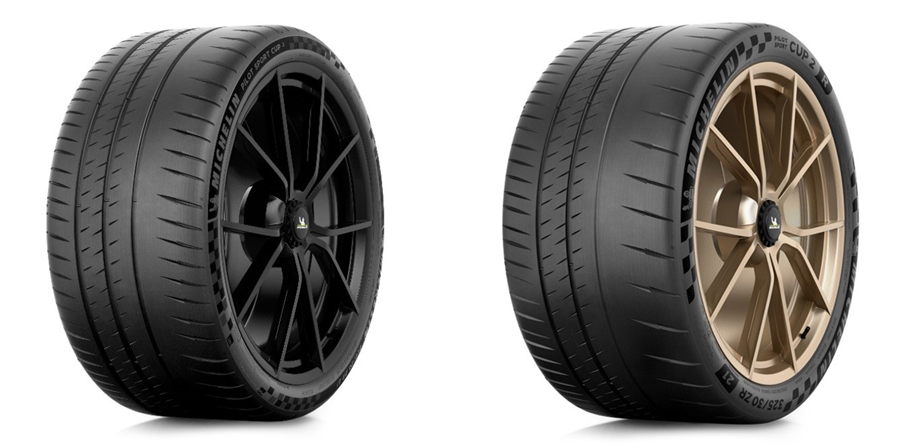 What can it do?
The Track Connect system monitors tyre pressures and temperatures in real time using four sensors inside your tyres which feed data back to your relay box included in the kit. This then subsequently streams to your Track Connect app for your smartphone to display your pressures and temperatures for all four corners. This means that whilst you're giving it full beans round the track, you can see on your phone exactly how your tyres are performing.
What does it do for my car?
Well, everyone knows that tyres are one of the most important factors in how your car performs on the road. Therefore, having the correct setup will help you to maximise grip from your tyres and minimise tread wear allowing you to complete your lap times with your tyres working at their very best. The Track Connect system lets you input your car and tyre size so it can inform you of the best pressures to get the optimum performance for your vehicle and let you know when your tyres have warmed up sufficiently for all your petrol head fury. This system is compatible with 330 vehicles at the time of writing, ranging from performance monsters such as the Porsche 911 GT3 RS, through to fun toys such as the Mini Cooper JCW and Renault Megane RS.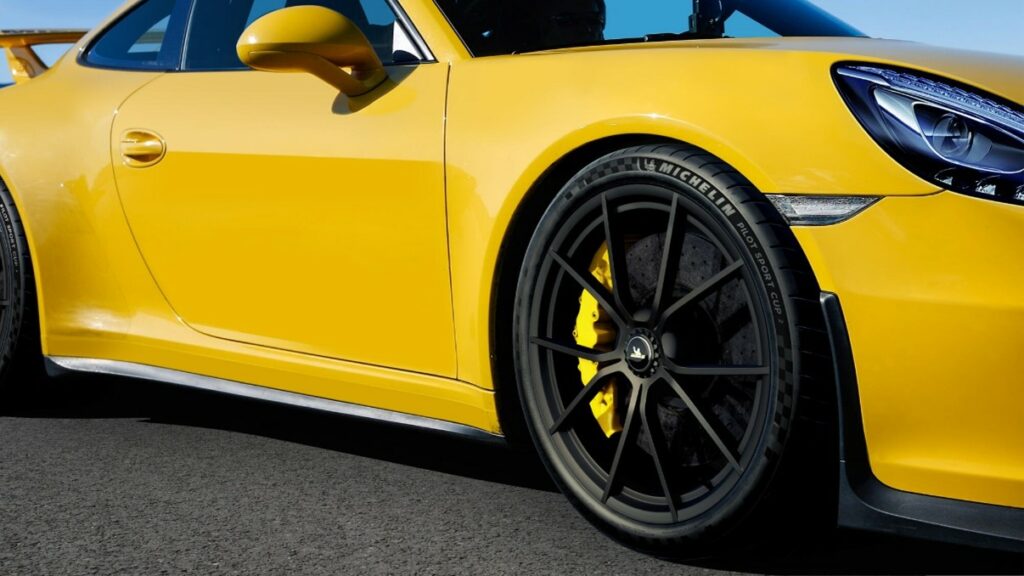 Yes, we know that best performance from tyres very much depends on the weather, the type of track surface, track layout and driving style. Well, this is where the system is clever. With data on over 600 circuits and user data for these circuits in different weather conditions, the system will let you input the weather for the day and uses GPS data to figure out which track you are at, so it can inform you of the very best setup for your car before you even get out on the tarmac. If further adjustments are necessary based on your driving style, the system learns how to optimise the tyres to suit the way you drive so that no matter how gentle or aggressive you are, your tyres are always working at their best for you.
What else does it offer?
Well track tyres are usually knackered after one or two sessions if driven hard, but this is usually due to incorrect pressures, and high or low temperatures which all affect how the rubber compound of your tyre works. With the Track Connect System you can ensure your tyres are performing at their optimum which can help reduce tyre wear, effectively saving the costs of purchasing new tyres so often.
Track Connect also saves you from having to go out on track to discover which pressures are best for the day. Instead of going out to the track, testing your tyres, coming back to the pits, check your pressures, then go out again and repeat this process repeatedly, your app can tell you from the get-go, meaning you can adjust your pressures before starting and maximise the amount of "fun time" on track.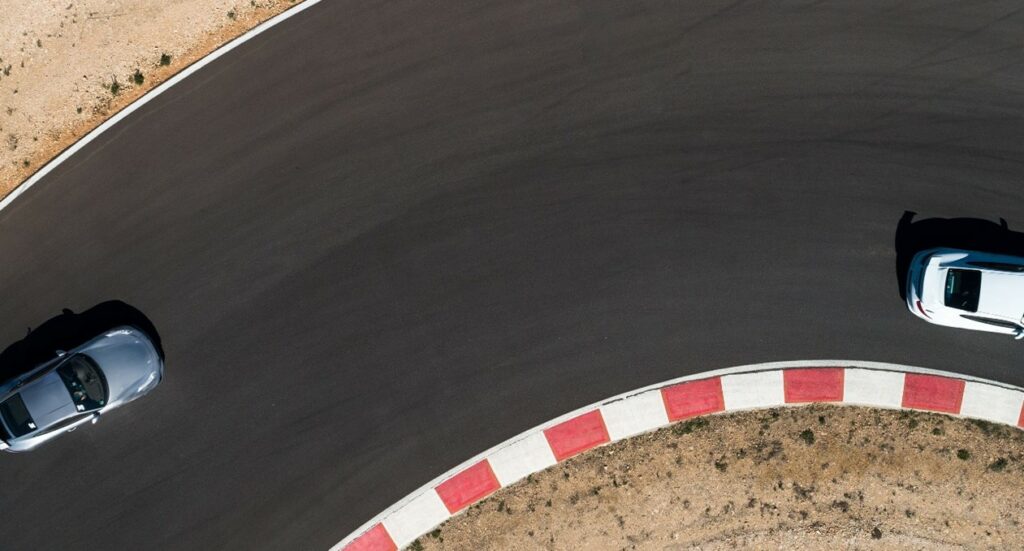 All this data is displayed to you via the app in a simple visual manner to help reduce distractions whilst driving. The four tyre sensors display in four large, coloured blocks which represent the temperatures of each tyre, with green being in the optimum operating range and orange and red representing reduced effectiveness. Large numbers indicate tyre pressures making it easy to keep an eye on how your tyres are performing without keeping your attention from the road.
For those of you that like a bit of amateur competition between friends, you can share your lap times to social media and throw down the gauntlet for a challenge. There is also a competitive leader board for all the tracks listed in the Track Connect system, meaning you can set your fastest pace and see how you compare against other drivers using the system.
How is it fitted?
Firstly, before even fitting your shiny Pilot Sport Cup 2 or Cup 2 R tyres, you need to fit your sensors into the little pockets in the tyres. These hold the sensors securely and ensure they don't move around or become dislodged when driving. Next, you just need to plug in your receiver to a 12V socket and turn it on. After that you just need to connect your phone to your receiver via Bluetooth and follow the steps through the Track Connect app. The kit includes a suction mount phone holder which can easily be mounted to your windscreen so you can set up your phone in a position that best suits you.

To conclude, the Michelin Track Connect system has made the already epic pilot Sport Cup 2 and Cup 2 R tyres even better by allowing you to monitor their performance live. The perfect driving aid for amateurs and professionals alike now comes in an affordable package to be used at hundreds of circuits. It's this kind of driving technology that gives Michelin their reputation and keeps them at the very top of the tyre brands.
---
Enjoyed this? Read more of our latest news:
Where To Next?
Looking for the latest performance & tuning parts? Check out our wide range from top brands.
Come and visit us at our store, showroom and fitting centre in Wrexham.
Want to know more about our story? Learn about who we are and why we've been driven by passion for over 50 years.
Interested in everything we do? Catch up on all the latest Demon Tweeks news.