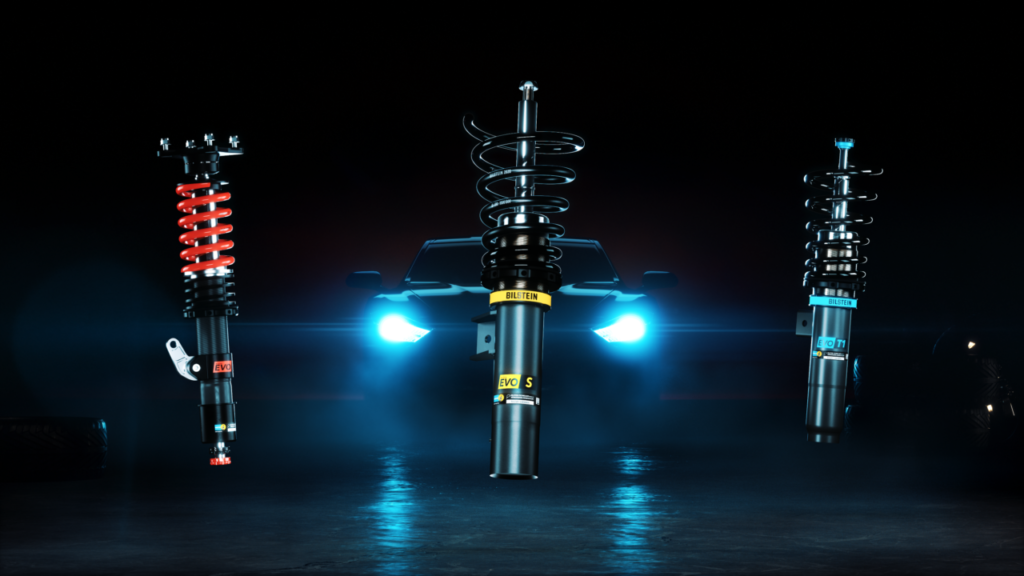 Not that Bilstein need any form of introduction, but for those of you that weren't aware, Bilstein started producing shock absorbers way back in the 50's. Their top-class units, utilising game changing monotube technology have been tested, developed and fitted to virtually all leading performance cars including the Veyron, Gallardo and 911 to name a few. They have continued to innovate with their newest product lineup, the Bilstein Evolution (Evo) range.
Bilstein are always reviewing, testing, and developing their product ranges to make sure that they not only continue to meet the expectations of their customers, but surpass them. Their commitment to performance and quality is phenomenal, ambition recently shown in fact with the construction of their 7-post testing rig, right next to the Nürburgring in Germany. This amazing piece of kit can test the body behaviour and suspension dynamics on a huge range of vehicles, four hydraulic rams can simulate the contours of the road and sensors reveal how the spring & damper can be optimised. It can even simulate an entire track.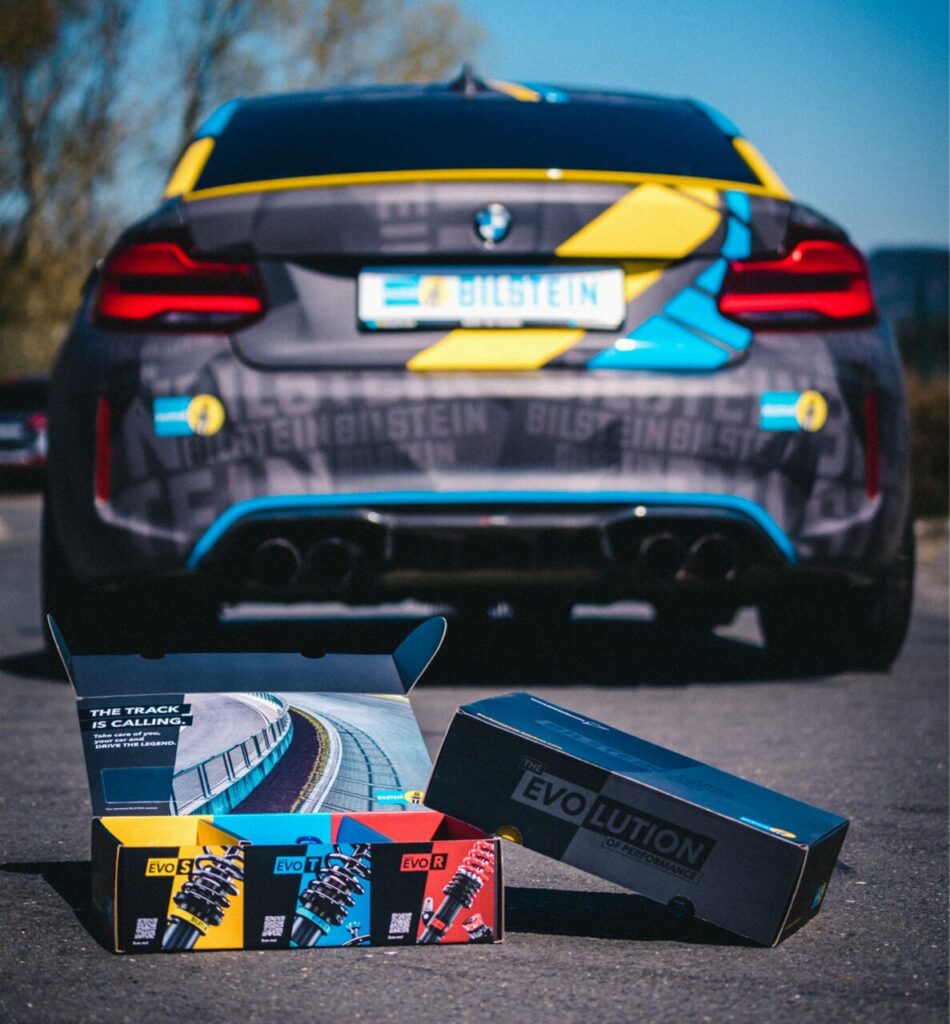 This dedication to constantly evolving has come to the Performance aftermarket too, most recently with the Evolution generation of coilovers, taking up the headline position from the B14, B16 and B16 Clubsport ranges.
The brief for this range? To focus on uncompromising performance, long lasting durability and a stunning visual look. The visuals in fact are the most prominent aspect straight away, with the matt grey colour, they certainly stand out from the other units on the market.
Once fitted to the car though, the biggest take away is how the car sits, and how it performs whether on the track or the road. Bilstein have been busy developing their single piece spring platform, not only giving up to a whopping 70mm lowering and increased weight savings, but improved handling too. A newly developed coating increases durability and allows consistent ease of adjustment. In the interests of meeting the demands not only of road cars, but track and race versions too, Bilstein offer 3, optimally tuned coilovers for each application.

EVO S/SE
With a focus on the road, the Bilstein EVO S range not only allows you to lower to a height that suits you, its nimble, positive feedback ensures greater safety when pushing on and at high speeds. It's fixed damping has been pre-set at the factory after being tested on each application, both simulated and in real world driving scenarios for the best in comfort without sacrificing performance.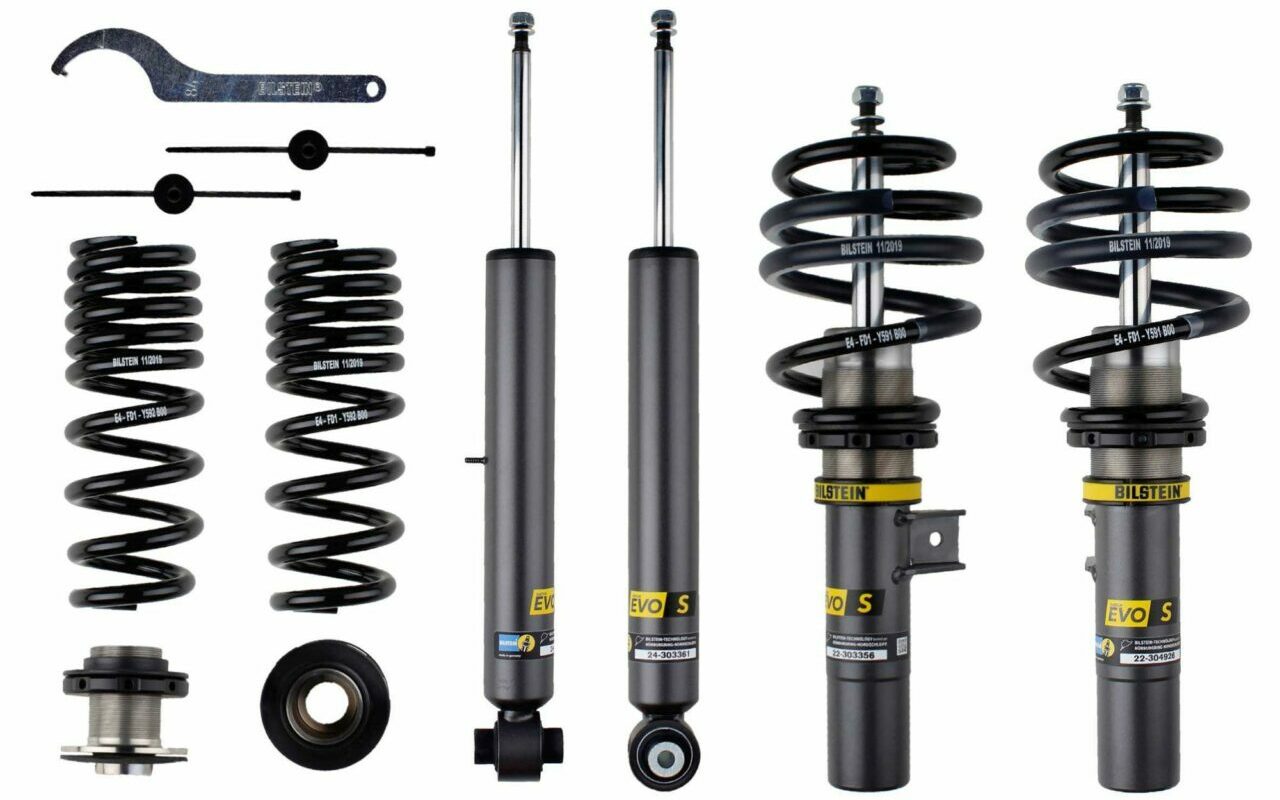 The Bilstein EVO SE range is for those with factory installed adaptive/electronic suspension and can be swapped out with a plug and play connection whilst still allowing for full lowering range to be achieved.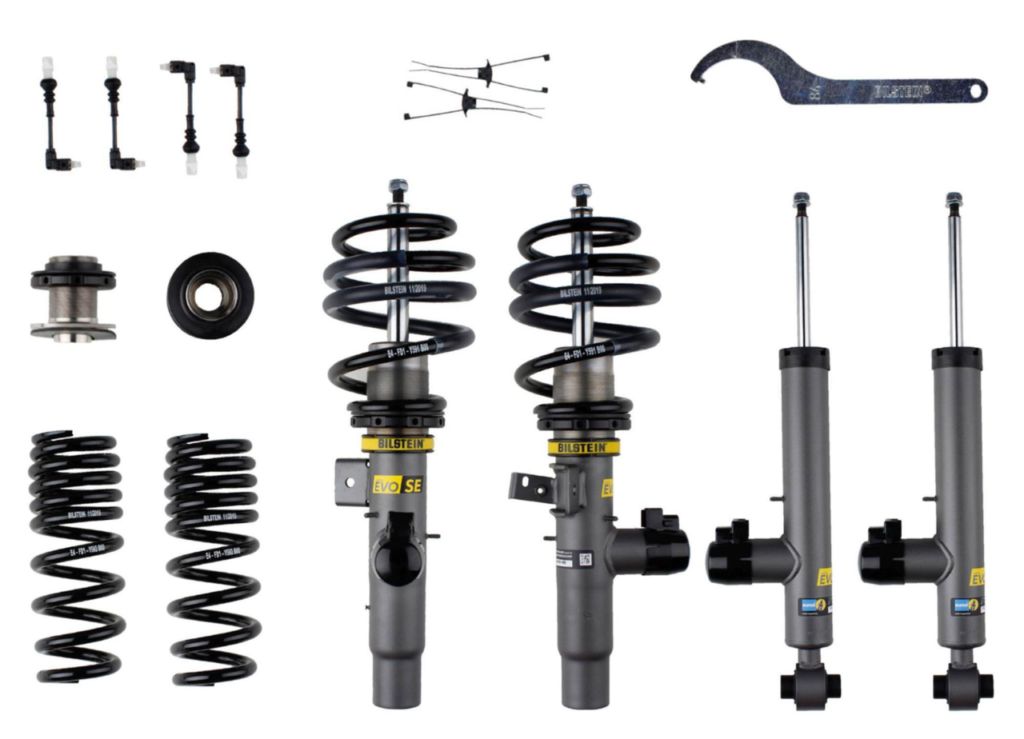 EVO T1
Currently an ultra-compact range, the Bilstein EVO T1 offers the same amount of lowering, along with TUV approval whilst being quipped with adjustable damping. Adjusted by a 10-click dial, the bump and rebound can be altered to offer supremely sport handling for any situation whether road or track.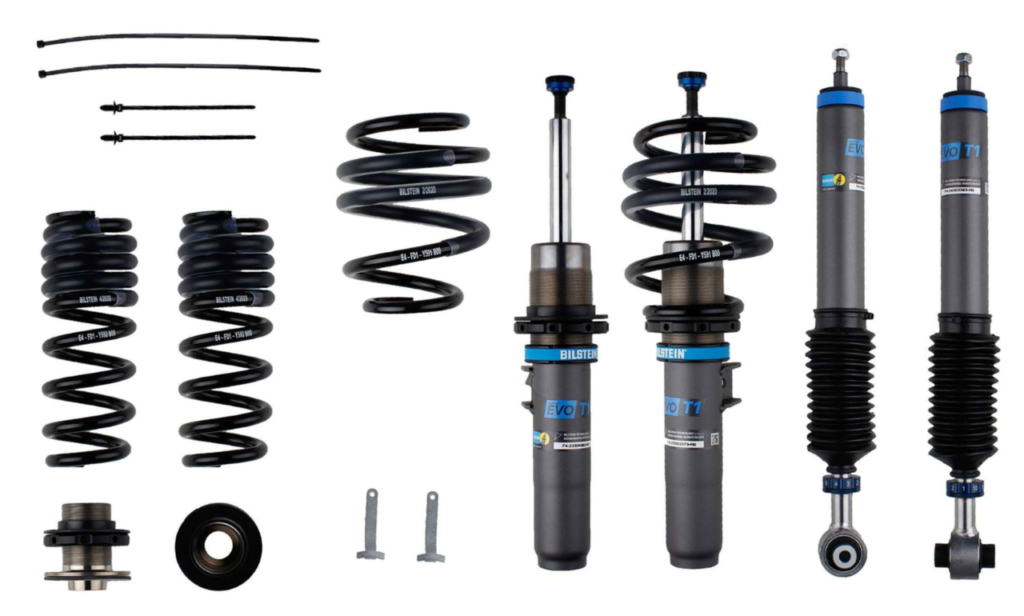 EVO R
This is the race suspension option which is perfect for the tough demands out on track, with 10 click adjustment for bump, and the same independently for rebound you can have up to 100 options and get your suspension dialled in easily for each event and track. The Evo R has been designed for the highest cornering speeds, delivering the best levels of traction and grip. Not to be used on the road. The kits are available to be built to order and specifications will need to be discussed with our sales team to get the correct setup for your car. Please contact our sales team on 01978 664466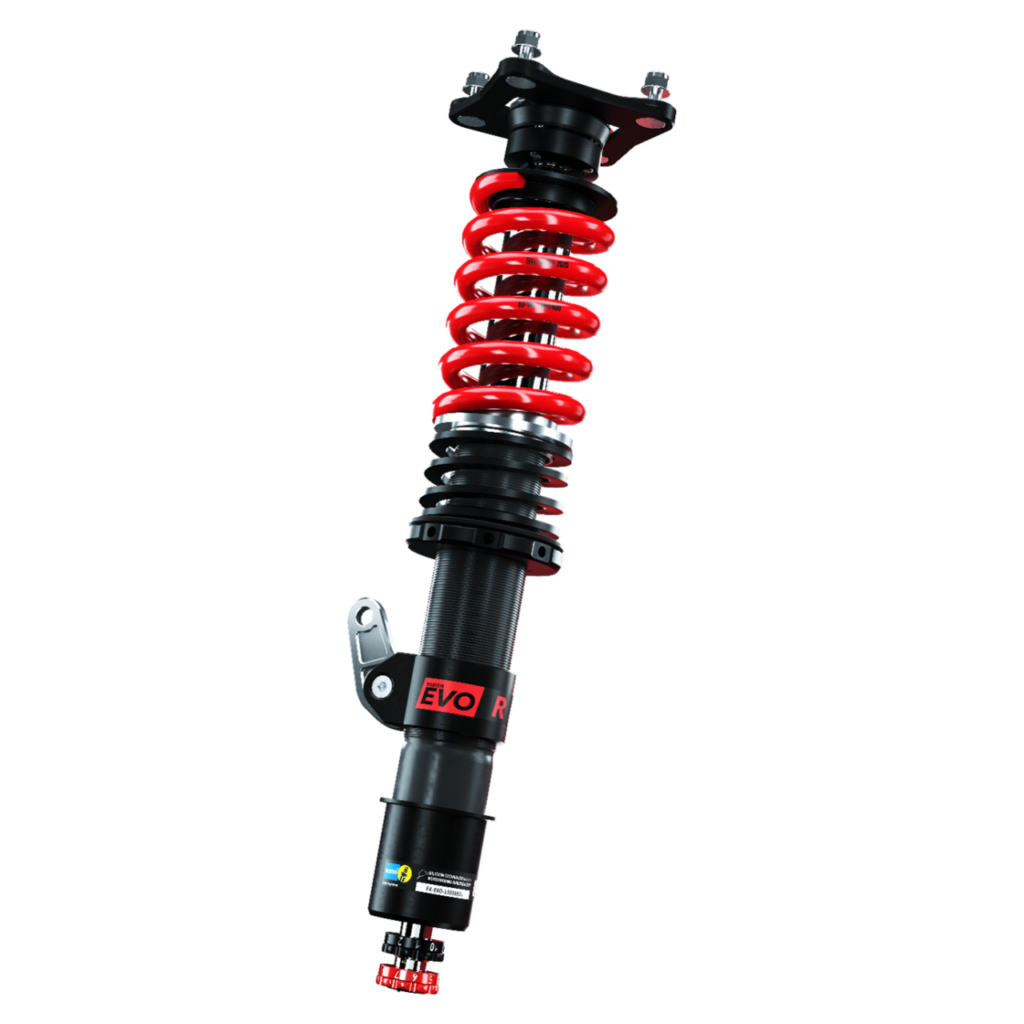 For more on the full Bilstein range, please click here for the latest products and information.
---
Enjoyed this? Read more of our latest news:
Where To Next?
Looking for the latest performance & tuning parts? Check out our wide range from top brands.
Come and visit us at our store, showroom and fitting centre in Wrexham.
Want to know more about our story? Learn about who we are and why we've been driven by passion for over 50 years.
Interested in everything we do? Catch up on all the latest Demon Tweeks news.