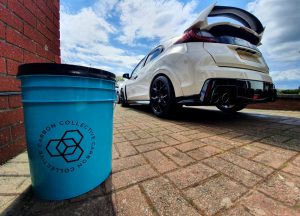 Carbon Collective make high quality car care and detailing products and we are super impressed with them! We'll run through the product line up that we proudly stock here at Demon Tweeks and explain why the Carbon Collective range is one of the best available on the market today. The range is made by detailers, for detailers!
Pre Wash products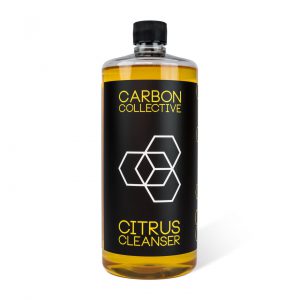 Citrus cleanser uses a powerful pH balanced formula that is designed to remove embedded bugs, grease and road grime without removing any waxes or sealants. It's to be directly sprayed onto the surface and allowed to dwell for a few moments. It can be used on rubber mats, arches, engine bays, wheels, and tyres.
The Ultimate HD snow foam lance has a capacity of over 1 litre with an ergonomic nozzle head allows for easy spray pattern adjustment. The bottle has a 46mm neck for easy filling when adding water and snow foam mixture to ensure minimal waste. A clear measurement window on the side of the lance informs when your low on mixture and have to fill up.
A heavy duty metal gauze filter has been added to the bottom of the pick up tube to prevent any debris from entering the lance. The Ultimate lance has been designed to give the thickest blanket of snow foam possible, with the mixture being forced through the filter producing a consistent thick foam. All the brass construction has been chrome plated to prevent oxidisation which extends the working life of the lance.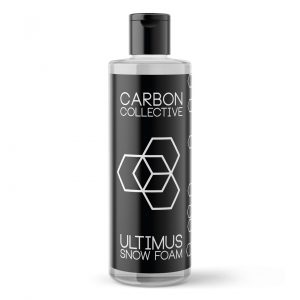 Ultimus snow foam is designed to create high foam quantity and density whilst providing superb cling properties and cleaning power. Ultimus is pH neutral so it's safe on sealants and waxes, and it will remove road grime and dirt without removing any protective layers or finishes delivering a perfect finish each and every time. Simply add 50ml per litre for medium foam and 100ml per litre for thick dense foam.
Wash products
Detailing Bucket & Accessories
The detailing bucket with gamma seal lid holds 20 litres of wash solution which reduces the chance of any grit particles being circulated back onto the paint. The bucket is injection moulded giving a high gloss durable exterior finish with a watertight lid. It can be purchased with a vortex grit guard to further help a safe wash.
Additionally, to the bucket, you can clip the bucket organiser to the side of the bucket and can hold a multitude of bottles, cloths, snow foam lance with two side tabs that can hold a set of detailing brushes suspending them to help them dry faster and also to give you quick and easy access to them. There are five integrated drainage holes to ensure your detailing tools are kept dry and away from dirty water.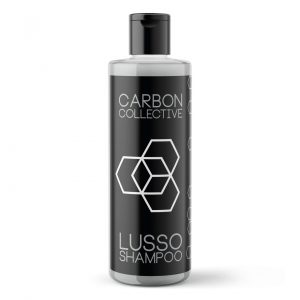 Lusso shampoo is a super slick pH neutral formula that is designed to remove traffic film and road dirt without inhibiting hydrophobic properties of lubrication. It provides the highest levels of lubrication, gently breaking surface tension down and lifting dirt particles away from the surface. A pure shampoo containing no oils or gloss enhancers.
d Shampoo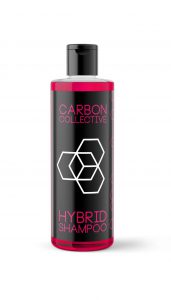 Hybrid SiO2 ceramic shampoo from Carbon Collection safely lifts bonded contamination from the surface and restores ceramic coatings protective properties. A pH neutral shampoo that is formulated to leave a durable SiO2 protection on protected and unprotected finishes.
As well as being able to clean and maintain ceramic coated finishes, Hybrid SiO2 is also suitable for unprotected vehicles providing a simple one step protection. The shampoo offers impressive deep cleaning and instant protection. Only 50ml needed per 20 litre bucket of wash solution.
The supreme plush wash mitt is made from an ultra-soft microfibre material that has a deep pile. Designed to lift dirt particles away from the surface into its fibres helping prevent swirls. The mitt is slim in design which enables you to reach into the tightest of areas.
Carbon Collective Onyx twisted drying towel uses the latest microfibre technology. Twisted strands are used to increase the surface area of the cloth increasing the amount of water the towel can hold. An ultra-absorbent towel that will easily dry a vehicle where a with other branded towels you may need serval of them to dry a complete vehicle.
The 4 brush set uses ultra-soft synthetic bristles and are designed to remove dust and debris from the most sensitive surfaces without leaving any scratches. Suitable to be used on a multitude of surfaces such as gloss black trims, exterior mirrors, exterior trims, interiors, and agitation whilst snow foaming.
Decontamination Products
The Exfoli-Block 2.0 interchangeable clay system replaces the need for the use of the traditional surface clay bar. The Exfoli-Block is simple and easy to use, it is to be submerged in a strong shampoo and water mixture and then it can be glided across paint work removing contaminants, tree sap and fall out. The open cell foam interface absorbs the solution and releases it during the claying process which prevents the panel from drying out and creating a safer claying process.
The medium pad is for general use, and will remove light surface contaminants, tree sap and fall out, whilst the heavy pad will remove tar, extensive fallout, waxes and sealants (not ceramic coatings). Re-usable up to 50 times.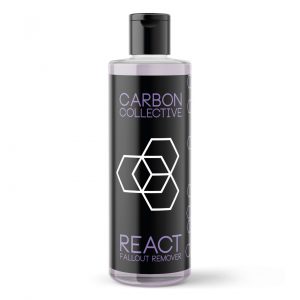 React fallout remover is the latest formula of the ever popular iron remover. This strong formula is pH neutral, sealant safe and is suitable for wheels, paint and exterior surfaces. Extremely easy to apply, allow to dwell for 2-3 minutes and it will change colour dissolving any iron contaminants it comes in to contact with leaving you with a contaminant free surface.
Polishing & Protection Products
The HEX dual action polishers have a powerful 900w motor with Japanese internal bearings and a reinforced power cable to ensure it lasts the test of time. The power cable is 5 metres in length enabling you to move the polisher around your vehicle, so you are not stop starting and having to move cables around after each panel. Available with 15 or 21mm throw and suit 125mm (5 inch) pads. For best results use with Prima Polish and Carbon collective pads.
Carbon Collective Sateen rubber and tyre protectant will provide a durable coating that bonds to the surface. A water based and durable rubber protector that will provide a long lasting UV protective layer on tyres and rubber that will last for weeks. Santeen's anti-static properties will repel dust, dirt and water. For ease of application use the Carbon Collective applicator! For a satin finish simply apply 1 coat, and for a gloss finish apply 2 coats.
Carbon Collective liquid lustre metal polish rejuvenates tired metal surfaces with gentle micro abrasives and cleansers that return a mirror polished finish. The gentle micro abrasives and cleaners will break down during use and will become less abrasive leaving a swirl free finish on even the softest of metals. Suitable for aluminium, stainless steel, magnesium, copper and brass. Check out the polishing cone for those hard to reach areas and ease of polishing exhaust tips!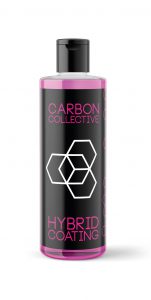 Carbon Collective Hybrid Coating 2.0 is a hydrophobic sealant that can be applied to exterior paint, glass, wheels and plastics. It can be added in a multitude of ways, hand sprayer, snow foam gun, to a bucket and applied with a wash mitt. Providing ultra-hydrophobic protective properties that will last for over 3 months.
Application via hand sprayer: 50ml Hybrid / 450ml water = 500ml bottle
Application via snow foam gun: 100ml / 400ml water
Direct application: Via a wash mitt – Apply neat to wash mitt or pad and apply to the vehicle in sections, for maintenance, add 50ml in a wash bucket.
The range of ceramic coatings from Carbon Collective is second to none! Long gone are the days of waxing your car once a month, once applied these coatings last for between 2 and 7 years depending on the coating chosen from a single application. The coatings boast amazing hydrophobic properties, offer unrivalled scratch and UV protection, and make your car very easy to clean, the dirt just doesn't stick!
Pro Range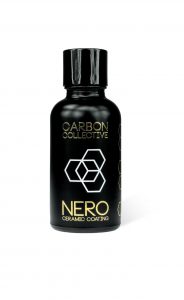 Nero self-healing ceramic coating is an ultra-hydrophobic coating that is suitable for paint, PPF and vinyl wrapping finishes. Nero has diamond particles that helps maximise gloss and protection whilst aiding the self-healing process keeping your paint swirl free for longer. Once applied the coating becomes the active layer on top of the surface protecting against chemicals, bird droppings, UV rays and light scratches for up to 5 years. The coating enhances gloss, matt and satin finishes and will make surfaces easier to clean and maintain.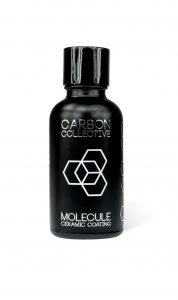 Molecule 9H is an ultra-hydrophobic coating that once applied becomes the active layer on top of the surface protecting against scratches, swirls, chemicals, bird droppings and UV rays for up to 5 years. The coating enhances gloss, matt and satin finishes and will make surfaces easier to clean and maintain.
When using both the Nero & Molecule coatings together, the protection can last up to 7 years.
tandard Range
Standard Range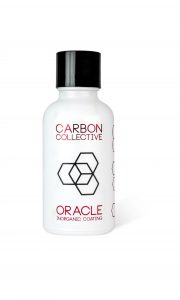 The Oracle is one of their most advanced ceramic coatings created featuring ultra-hydrophobic properties with unparalleled gloss enhancement. A diverse coating that improves the depth of satin and matt finishes. Safe for use on a vast variety of surfaces including paint, PPF, vinyl wraps, gel coat, carbon fibre, bare metal, aluminium, stainless surfaces, plastic grills, trim and headlights. This ceramic coating is highly repellant with extremely low maintenance with no more waxing or re-application is needed. Oracle is 3.5H hardness which means that protection lasts between 2-3 years, and when used with Platinum paint it's durable for 3+ years.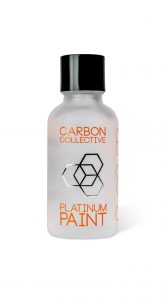 Platinum Paint is a dedicated ceramic coating that forms a bond directly to the paints surface becoming the active top layer. The coating will protect the surface from fallout, bird droppings, tar, chemicals, UV rays and minor scratches for up to two years. Platinum paint is a very low maintenance coating that has anti-static and self-cleaning properties, they will be no need to re-apply or partner with any other product. Platinum Paint is 7H hardness which means it's durable for a minimum of 2 years, and 3 years when used with Oracle.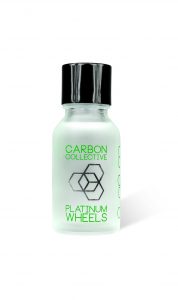 Platinum Wheels ceramic wheel coating can be used on painted, powder coated, bare metal, aluminium, and stainless steel finishes. Once applied it will provide an active layer on top of the wheels surface protecting wheels from dirt, brake dust contaminants and even scratches. Durable up to a minimum of two years on a full application, wheels will become effortless to clean and to maintain. Platinum wheels is heat resistant resists heat up to 350 degrees C so can be used on other components like brake calipers, engine covers and suspension parts. It's a true 9H harness meaning it's durable for up to 2 years. Available in a 15 or 30ml bottle.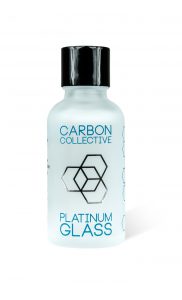 Platinum glass ceramic coating is formulated from the same technology as the platinum wheel and platinum paint coatings providing a functional layer on the glass. Once applied the super hydrophobic sheeting properties of the platinum glass will start at speeds as low 30mph and therefore reducing the use of wipers. A single application lasts approx. 6 months on front and rear screens, side windows can last up to 24 months. It's also, safe to be used on polycarbonate windows and visors.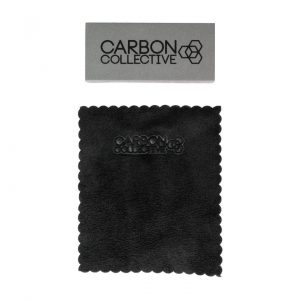 Carbon Collective coating application kit provides the fastest and most efficient way of applying ceramic coating on to larger panels. There are pre-cut outs in the block that holds the suede applicator in place for ease of use. The suede applicator cloths are made from a super soft microfibre material that will apply ceramic coatings evenly.
In summary, no matter what Carbon Collective product you decide to use, you'll be amazed by the quality, feel and finish and there's no doubt you'll be back for more!