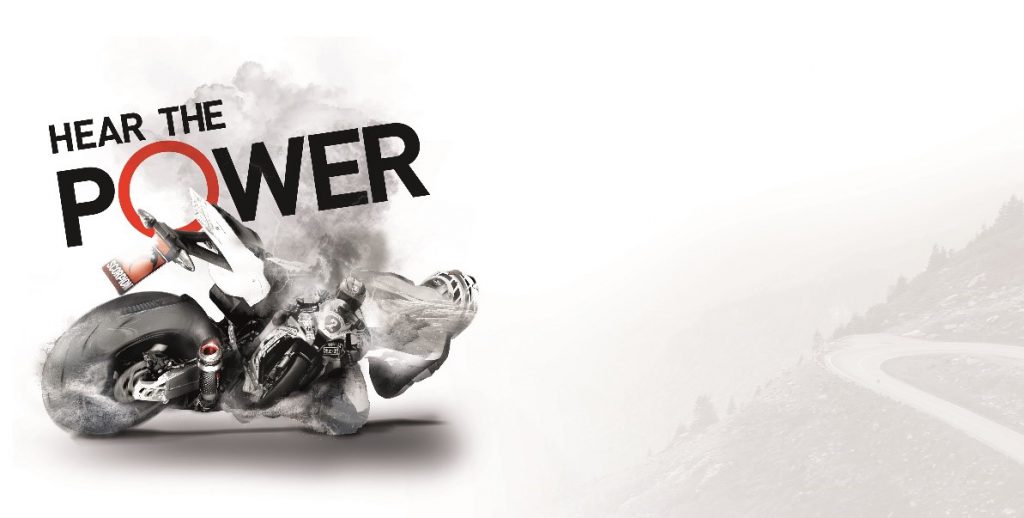 Okay, so how many of us really look forward to that new motorcycle to come out and we say the same thing 'The bike looks great, just a shame about the exhaust!' and as we all know, as bikers, image is just as (if not more) important as practicality. So you get the bike of your dreams and the first thing you want to do is change the exhaust, but with so many exhaust manufacturers out there such as Akrapovic, Arrow, Remus, Scorpion, and Yoshimura, which one should you go for?
This blog we are going to break down the Scorpion Exhaust range to help you decide which is the best option for yourself and to let you know what you're getting for your hard-earned cash.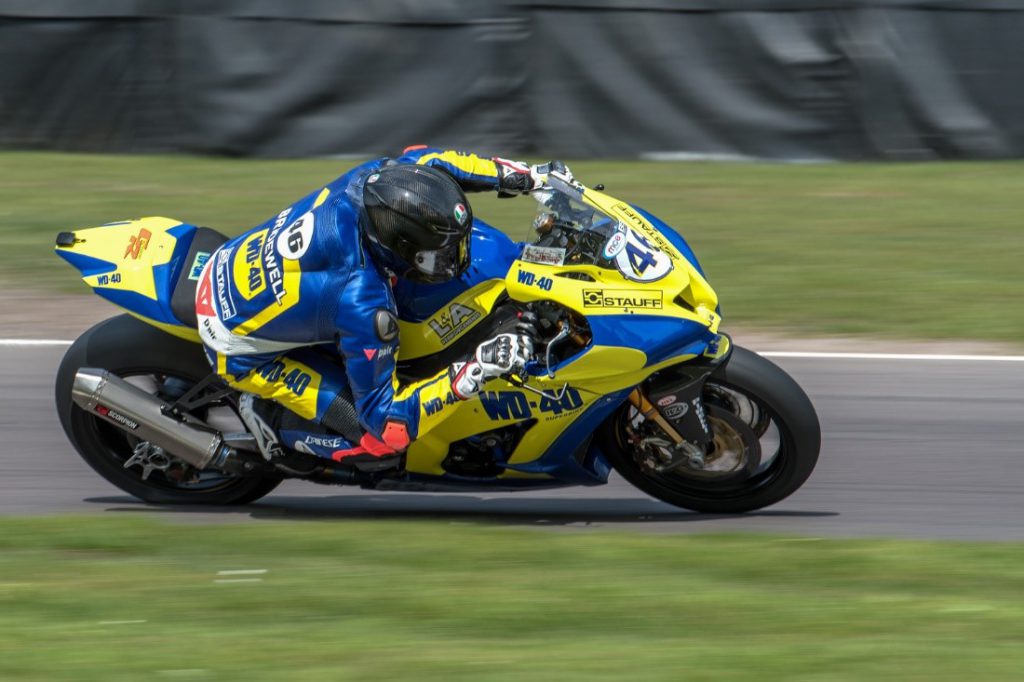 Who are Scorpion Exhausts?
Scorpion Exhausts have over 25 years of experience within the exhaust industry covering both 2 and 4 wheel markets in creating handcrafted exhausts by highly skilled race engineers. All Scorpion Exhausts are hand built in the UK, something which Scorpion pride themselves on and have been designed to not only get rid of that heavy, ugly looking standard exhaust but to also improve power, sound and response while also saving weight. Scorpion exhausts provide a lifetime warranty (anti-corrosion and manufacturing defect) for all their exhausts which adds massive confidence to the customer when it comes to buying an exhaust, knowing that what they are buying will last. All Scorpion Exhausts products go through extensive R&D. This R&D is not limited to road use, being a main Sponsor for the WD-40 BSB team for a number of years have allowed Scorpion to develop their product on both road and track, making sure that their products are the best that they can be, regardless of the discipline you are riding at (road or track)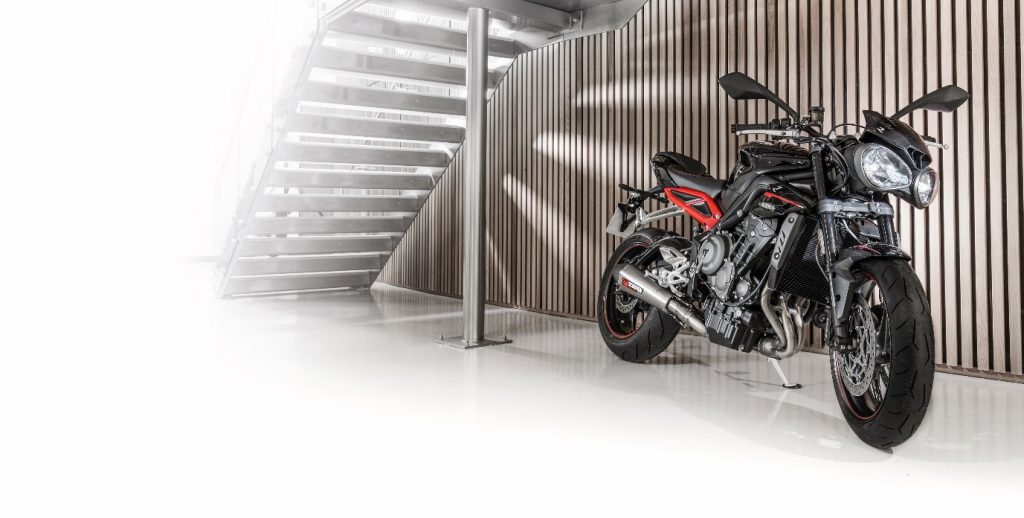 What's available for my motorcycle?
Scorpion are forever adding new styles of silencers, half systems, full systems, bypass pipes (removes the CAT) and finally headers for most motorcycles on the road today. To date, there are 8 different styles of silencer that are available RP1-GP, Serket Taper, Serket Parallel, Power Cone, Carbine, Stealth, Factory (Round and Oval) and finally the latest Predator Red Power Silencer which looks amazing on bikes such as Kawasaki Z900RS and even the ZX10R! Along with this vast range of different styles of silencer, there is a selection of finishes; Black Ceramic, Brushed Stainless, Carbon Fibre and Titanium. It is worth noting that every Silencer goes through extensive R&D which means that not every exhaust and every finish will be available for your motorcycle. One stigma that goes hand in hand with changing the exhaust is having to Dyno the bike to get 'the most out of the exhaust' and yes with some other branded exhausts it is recommended that the bike is treated to some rolling-road loving to make sure the bike is running correctly, but not with Scorpion! Scorpion Exhausts are all Dyno developed so that you can simply 'plug 'n' play' these exhausts, meaning that any mechanically minded person will be able to fit this add-on following the step by step fitting instructions that are provided with all exhausts.
Benefits that I wasn't aware of…
So, we've already touched on the fact that your motorcycle will not need a remapping of any sort which will allow you to simply fit and ride. We've also touched on the fact that these exhausts are built using the very best high performing materials; T304/316 Stainless Steel, Grade 1 Titanium, High Temperature Carbon Fibre and High-Grade Mild Steel – used in components like mounting brackets, etc. It's also worth noting that, although we all hope that these following benefits are never used, Scorpion offer a repair service (dependent on the extent of the damage) as well as a 'crash/impact damage guarantee. This guarantee could entitle you to a replacement exhaust to be supplied at 50% of the retail price (T&C's apply). One question we all want to know is 'What power gains am I going to get from putting a new exhaust on my motorcycle?' This is always an impossible question to give a definite answer to as it depends on a lot of factors and is therefore impossible to state a specific figure of improvement. However, simply down to the level of Dyno work that Scorpion do on all their products and the amount of effort they go through to improve the flow rates of the motorcycle, Scorpion state that an improvement of 5 – 10% can be expected.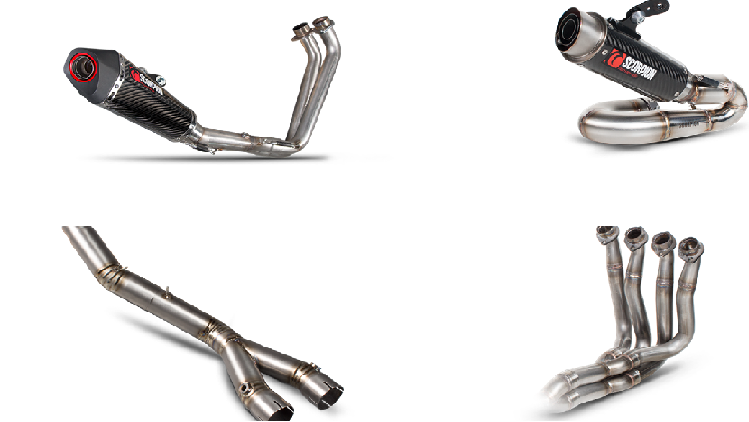 Just looking for a Silencer, for now!
So, your convinced you want to change the exhaust, but don't know if you need a full or half system or what the benefits are from going for just a silencer to going for a full system? Most of us will be happy with the improvement in looks and sound that the silencer/half system provides over the OE exhaust setup. But there will be some that will be looking for the ultimate, people who demand the best and this is where the full system will appeal most. Providing maximum performance, often removing heavy OE exhaust internals (CATs) these systems provide peak flow and are the flagship of what Scorpion offers the customer, designed purely for the Track Day rider or Racer amongst us. Scorpion Silencers are built to attach securely to OE headers and link pipes, which provides you with the option of upgrading in stages where you can buy the Silencer and then if you wish, purchase a bypass pipe and or headers at a later date, this is a fantastic bonus in allowing you to spread the cost of purchasing a full system for your motorcycle should you wish to.