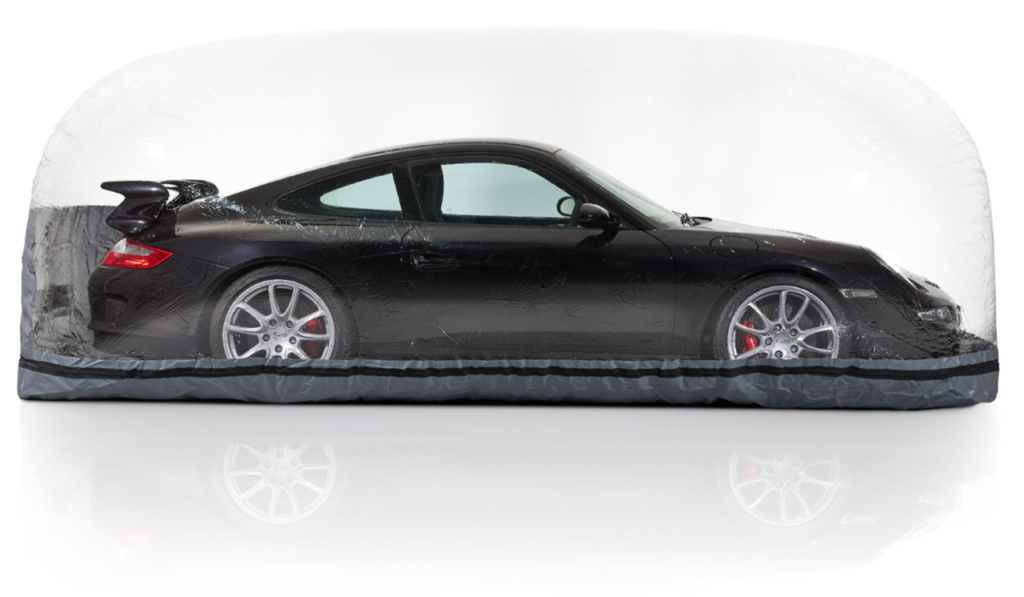 If you are wondering how to store your car and you are an owner of a cherished vehicle which spends periods of time in storage, it makes perfect sense to keep the vehicle as best protected as possible while it is covered up right? A dry garage is a good start but even then, it can be a dusty environment which is not good news for paintwork. A good quality breathable cover is a great solution to the dust problem and also offers some protection against knocks and scrapes, but there is an altogether better solution…
The Podtec Carpod.

The Carpod provides a clean and dry environment which protects your vehicle from dust, moisture, rodents and other contaminants, and because the car is effectively in a big air bubble it also protects the bodywork against knocks and scrapes.
Have a watch of the video below for how to set up the Carpod, or continue reading for everything you need to know.
How Does the Podtec Carpod work?
As mentioned earlier the Carpod is essentially a protective air bubble for your vehicle suitable for indoor storage. It comprises of two sections, a heavy-duty PVC base and a premium quality clear PVC upper which zip together and then filled with air using the supplied fan(s). The fans run constantly to keep the Carpod inflated, and also prevent stagnant air within the pod. The fans also help to dry out a vehicle to prevent rust and corrosion forming, which is a huge plus as corrosion is the last thing you want to be worried about with a stored vehicle.
I know what you are thinking, constant running fans, this is going to cost a fortune to run with today's high energy prices. Well, that needn't be a worry. The Carpod has a very low current draw and only costs a few pence per day to keep your prized possession in tip top condition.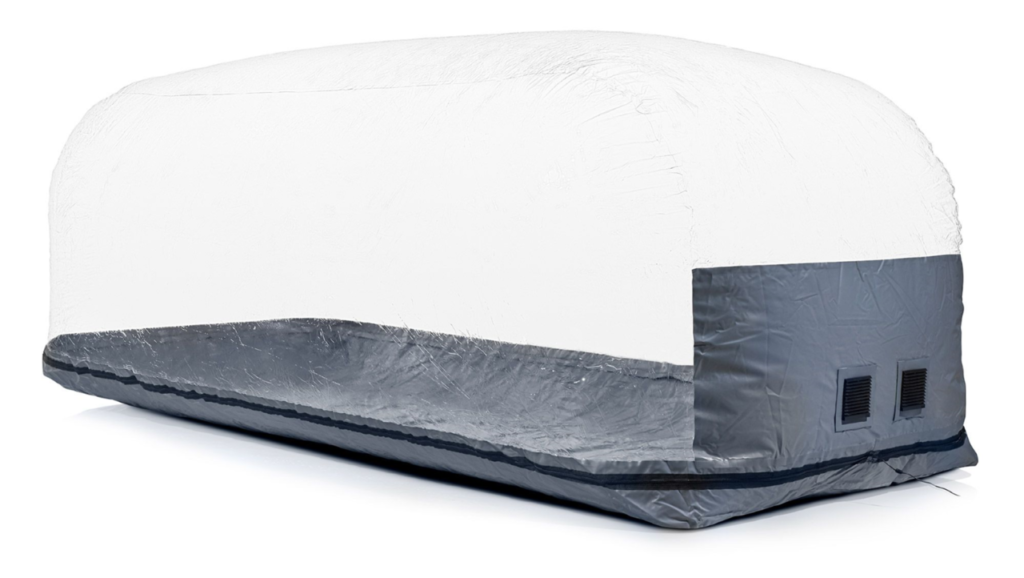 How easy is the Carpod to use?
Very easy is the answer to that. You can have your Carpod set up and protecting your vehicle in as little as 15 minutes following these simple steps.
Unfold the Carpod onto the garage floor
Unzip the top section and fold back out of the way
Drive the vehicle onto the base
Pull the top section over the vehicle
Zip the 2 sections together
Plug in the fan(s) to inflate
That's all there is to it. You can leave your vehicle for as long as you need knowing it is completely protected. The Carpod even has a provision to allow cables to pass through to the vehicle which is ideal for battery chargers / conditioners.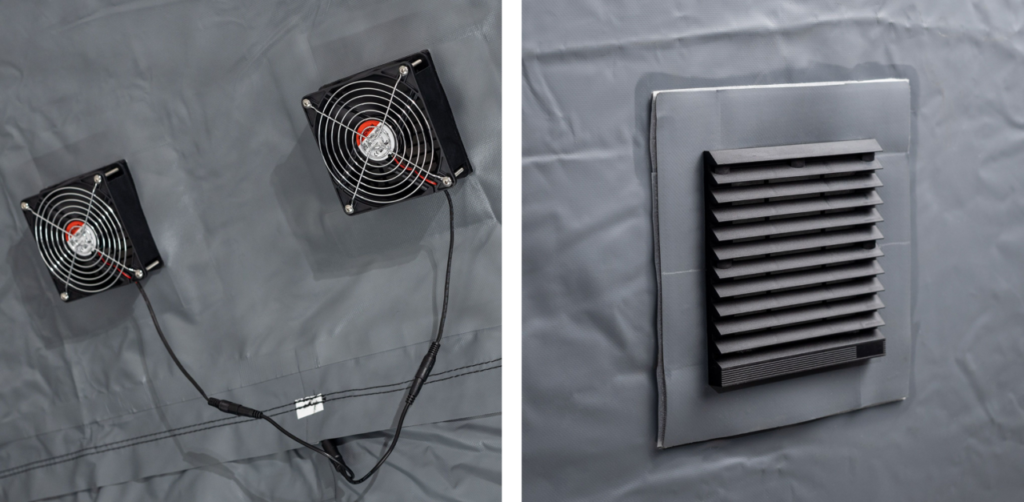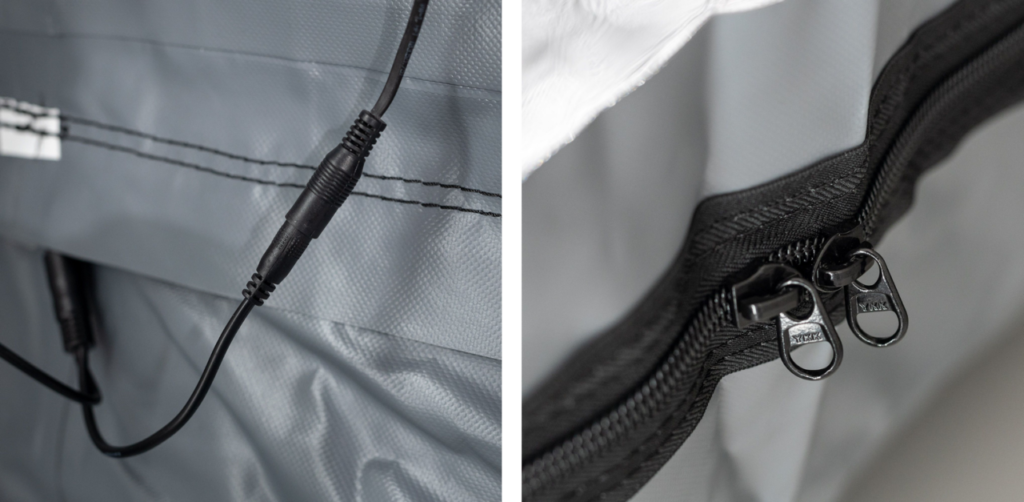 What is the quality?
The Podtec Carpod has been designed by car enthusiasts for car enthusiasts so only the best quality materials and components are used. Premium quality, thicker PVC material on both the base and upper sections make the Carpod highly durable but also increases the clarity of the clear section for a better view of the vehicle inside. Podtec are so confident with their product that they offer a 2-year warranty.
Is The Carpod suitable for my vehicle?
The Carpod is available in 6 different sizes covering most vehicles from 2-seater sports cars through to luxury saloon and estate cars. So, whether you have a classic, custom, sports car, supercar or cherished family car, there is a Carpod for you.
How can I buy a Carpod?
Now you know how to store your car with Podtec Carpods, they are available exclusively from Demon Tweeks, they can be purchased in store from our Wrexham branch, by calling the mail order hotline on 01978 664466 or online by clicking this link Podtec Carpod online ordering.
---
Enjoyed this? Read more of our latest news:
Where To Next?
Looking for the latest motorsport parts and accessories? Check out our wide range from top brands.
Come and visit us at our store, showroom and fitting centre in Wrexham.
Want to know more about our story? Learn about who we are and why we've been driven by passion for over 50 years.
Interested in everything we do? Catch up on all the latest Demon Tweeks news.