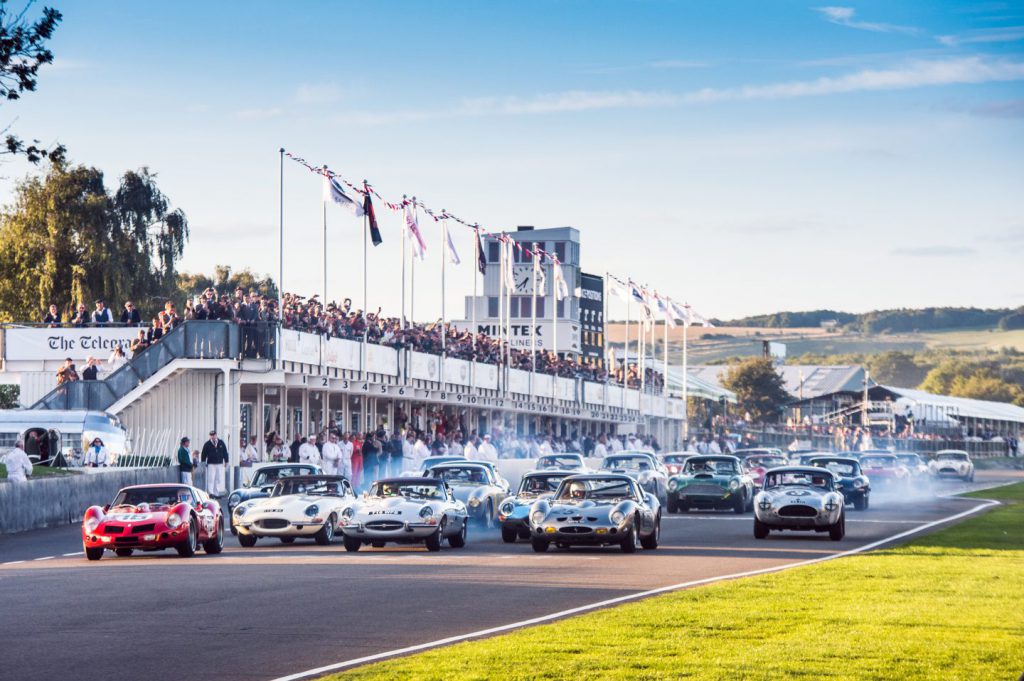 In a world of uncertainty, there is one thing that you can be sure about. That is the ever-increasing popularity of historic motorsport.
Only a few years ago, the world of historic racing was viewed in a, rather unfairly, stereotypical manner as being the realm of a man with a beard and flat cap who loves nothing more than waiting for his classic car to break down so that he can get stuck into fixing it again. Of course, there is absolutely nothing wrong with this, as working on one of these classic racing cars can be every bit as enjoyable as racing them.
Happily, however, this stereotype is now becoming a thing of the past. Historic events in the UK such as the Silverstone Classic and the Goodwood Revival have now grown to the extent that they are considered one of the main focal points on the UK motorsport calendar. As a result, these events are now being enjoyed by people of all ages and interests.
With these events, along with many others like them, going from strength to strength, we set about finding out what is causing this major motorsport revolution.
The future drives us to the past
At the risk of sounding controversial, one of the main reasons for the growing popularity of historic motorsport is the current and future state of major motorsport championships.
The most obvious of these championships is Formula 1. Often referred to as the pinnacle of world motorsport, F1 has the largest fan base across all the different mediums of the sport. However, if you have attended or even watched a Formula 1 race recently, you will have noticed a couple of things.
Firstly, the majority of the races are fairly uneventful. As soon as the initial "excitement" of the start and the first couple of corners are out of the way, the races tend to settle down to nothing more than a multi-million-pound parade. There are the odd races that create some action, but they are few and far between.
Secondly, the sounds that are emitted from the exhausts are lacklustre at best and don't have the same amount of noise and edginess that you would expect from a highly tuned racing engine.
Finally, and this is more if you have attended a Grand Prix in person, you have absolutely no hope of getting anywhere near the paddock let alone the cars or drivers unless you are a member of the team or an A-List VIP guest.
Taking the above points into consideration, we are left with a significant void that removes the special emotive connection that motorsport can offer, which leaves the experience a little stale.
This lack of interest and excitement has led motorsport fans to cast their minds back to a time when motorsport was raw, noisy and had edge-of-your-seat racing action. A time when drivers had to wrestle the cars through the corner, oversteer was necessary to be quick and the grids were filled with a variety of cars that weren't governed by stringent regulations that choke any design ingenuity.
Although some may be quick to claim that we have donned our rose-tinted glasses and that it wasn't all as good as we remember it, the truth is that today, historic motorsport offers more for both the motorsport fan and driver alike than many other forms of motorsport.
The past is the new future
The great thing about motorsport is that we don't have to rely on our memories to be reminded about the halcyon days of the sport, as the historic motorsport scene is well and truly alive and well today.
No longer is historic motorsport solely the domain of the club level racer who owns a classic car and wants to take it out on the track every now and again. In fact, there are a growing number of dedicated historic motorsport teams that specialise in building, maintaining and racing some of the most prestigious racing cars ever to grace the track.
As a result, the grid sizes have seen a large increase over the last few years, with more and more professionally prepared cars now in circulation.
Not only have professional teams started to appear, but the enticing nature of historic motor racing has also captured the attention of many top drivers from around the world, with multiple touring car champions, Le Mans winners and ex F1 drivers all being drawn in.
But why? What is it that has caused this huge pique of interest in historic motorsport?
Well, for the drivers, it presents a number of benefits. The first, of which, is that they get to drive some of the most desirable racing cars that have ever been built and they get to race them as they were intended to.
In contrast to most forms of modern motorsport, most historic race cars run on historic specification tyres that don't provide anywhere near as much grip as a modern slick or semi-slick. The resulting factor being that the cars move around a lot more, with the drivers sliding the cars through the corners. Not only is this very spectacular to watch for the crowds of people in attendance, the drivers have a lot of fun too!
Another of the main benefits for drivers is the competition and the opportunity to indulge in some very close racing. Due to the huge variety of cars that compete in historic motorsport, there are always different strengths and weaknesses for each of the cars that are on the grid. This means that there are plenty of opportunities for overtaking.
A prime example of this diversity is a grid of Pre-66 touring cars. At one end of the spectrum, you have the mighty American V8 muscle from the likes of Ford Mustangs, Falcons and Galaxies, then at the other you have the humble Austin Mini Cooper S. However, while one can stretch its legs on the straights, the other makes up for the lack of power through the corners and under braking. Add to the mix the likes of Lotus Cortinas, Alfa Romeo GTAs and the occasional BMW 1800 TiSa, all cars that are good all-rounders, and you have a potent mix that guarantees action.
But don't just take our word for it, take a look at the video below. Just try to watch this without smiling, gasping or laughing:
This is what motorsport should be like. Action at every corner, heaps of overtaking and a wide variety of cars, each with their own sounds and handling characteristics.
So historic motorsport ticks all the boxes as far as the on-track action is concerned, but what else makes it so appealing?
Well, from a spectator point of view, it offers a level of accessibility that is mostly unrivalled. For example, at the annual Silverstone Classic event, spectators are able, and indeed encouraged, to walk through the garage and get up close to a mouth-watering array of classic and iconic racing cars.
This ability to be in very close proximity to some of the most famous and beautiful racing cars ever made stirs the passion within any motorsport fan and provides an emotional connection between you and the car, something that is missing from modern day motorsport.
It is like meeting your childhood hero for the first time. Your heart skips a beat when you catch sight of one of your favourite cars in the paddock, then you get butterflies in your stomach as you walk over to it.
In recent years, there have been a number of categories that have opened historic motorsport up to an even broader audience than ever thanks to their inclusion in historic events.
Group One saloon cars have captured the interest of motorsport fans from all over the world, with the likes of Ford Capris, Triumph Dolomites and Rover 3500s all doing battle on track, hailing back to the classic duals from the likes of Tony Dron, Gordon Spice and more.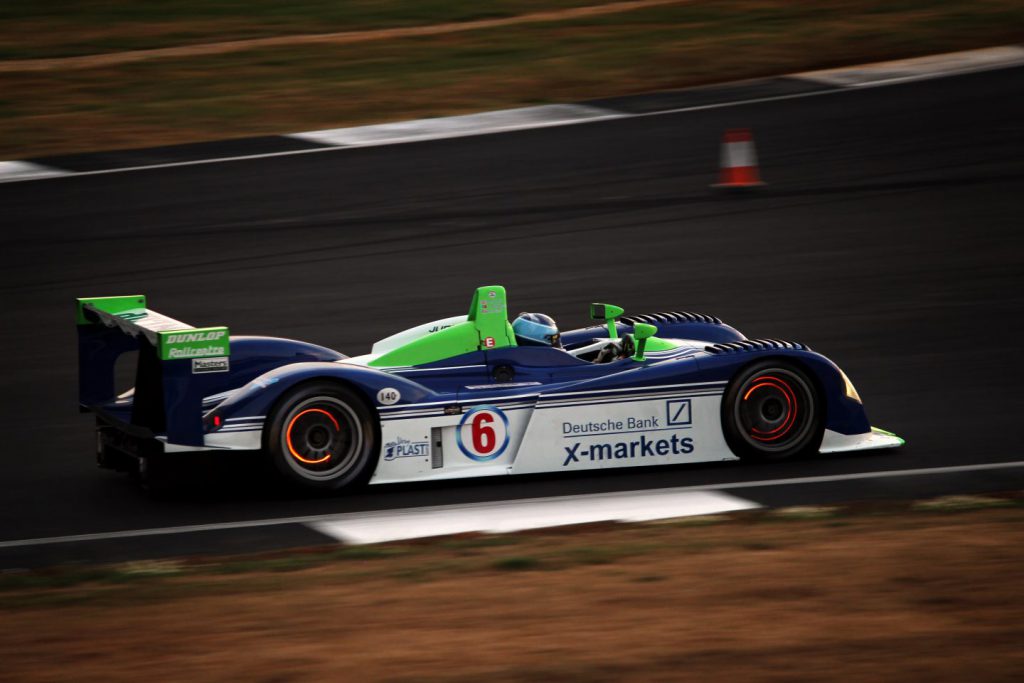 The most recent addition comes in the form of the Masters Endurance Legends championship that encompasses GT and Prototype sportscars from 1995-2012. This means that you get everything from Peugeot 908 LMP1 cars right through to Aston Martin DBR9s, Porsche 996 RSRs and Ferrari F40 LMs. Despite these being more on the modern side and not what you would normally associate with the word "historic", seeing these iconic sportscars in action, sometimes into dusk, has proven to be a big hit with the spectators.
Aside from the cars and the racing, the major historic race meetings have now evolved to become more of a family friendly affair, with many different attractions within the paddock areas such as period fairground rides, stalls and even musical entertainment. This has opened these events up to become more of a family weekend away with more of a festival feel.
Where to next?
With the meteoric rise in popularity over the last few years, what is next on the horizon for the historic motorsport scene? Will grid numbers continue to rise as more cars are brought out from storage or sold into private ownership? Will coverage of the events increase? Time will tell. But one thing is for sure, historic motorsport will continue to thrill both spectators and competitors alike for many years to come.