Back with a bang! What can we say about the first Demon Tweeks Cars & Coffee meet of the year…
We anticipated a good attendance but we didn't expect as many of you as there were. It was our biggest one yet! We want to start off by thanking each and every one of you for coming and for your patience with us. (You might have thought 3 car parks would be enough!)
It's incredible to see everyone journey down and show off your impressive selection of cars, making it an enjoyable event, even in the rain!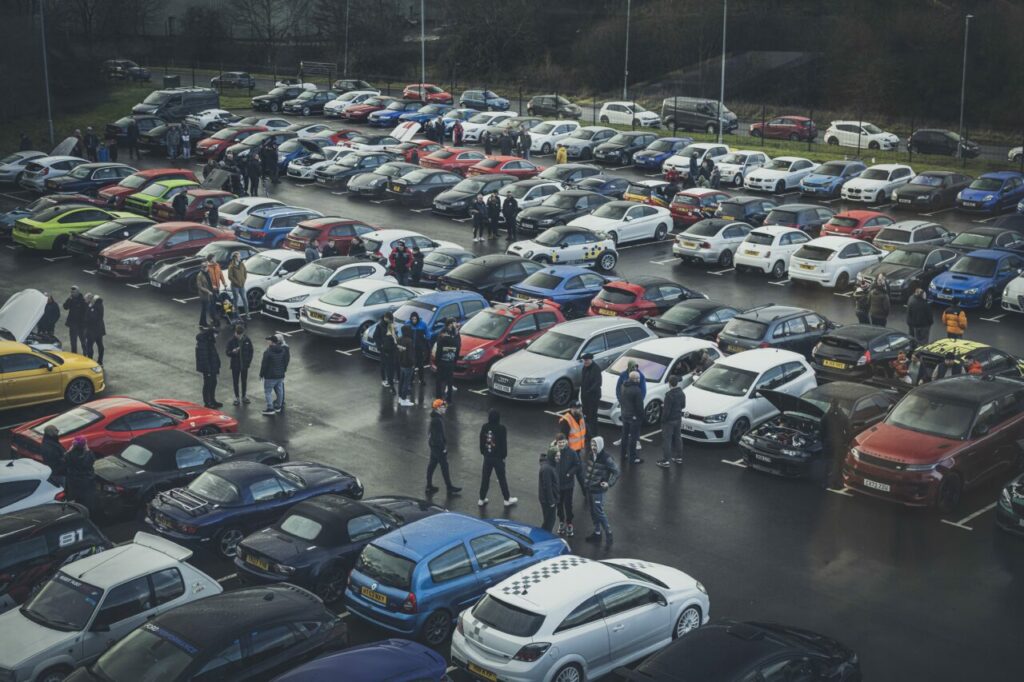 We would like to thank our friends at 2 Men & A Fryer and GT COFFEE.CO for coming down and supplying lovely food and drink. We hope those that attended enjoyed their offering.
Another thank you goes to the incredible charity, ANDYSMANCLUB for attending. It was an absolute pleasure having you guys down and giving you the opportunity to speak to people about the important work you do. If you haven't heard of ANDYSMANCLUB before, they are a great charity that encourage men to speak up about their mental health through peer-to-peer support groups. Check out all their details at the bottom of the blog.
TWP Racing
We decided to treat you lot to something a little special in our January meet and invited down TWP Racing. They kindly brought down their Lotus Elise race car which sported their Race of Remembrance livery. Parked up in front of the showroom, it gave everyone a chance to chat the to team and ogle over the beauty that is the Elise. It's a beautiful piece of kit and loved seeing it down at Demon Tweeks HQ… and hearing it!
Check out TWP Racing on Instagram & Facebook.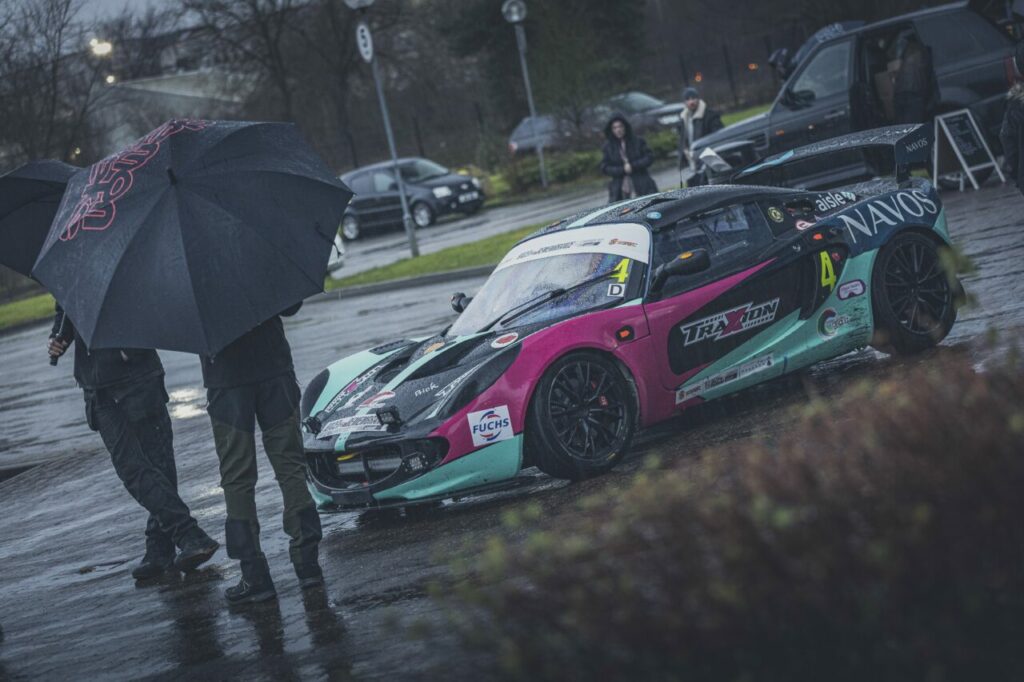 Sadly, earlier in the week saw the news come out about the untimely passing of the legend that is Ken Block. As a mark of respect at 11am, attendees all joined together to perform a rev for Ken. Pops, bangs and crackles filled the air for a few minutes in honour of the late, great Ken Block. Rest in power, king.
Join In The Conversation
As with any car meet, there was loads of you taking pictures and videos. We'd love to see your posts and what you captured throughout the morning.
Be sure to use the hashtag #TeamDT when you post and follow us on TikTok, Instagram and Facebook.
Car Watch
There was a huge variety of cars on offer at Demon Tweeks HQ which was glorious to see. There was old school, new school, American, Japanese and everything in between. We have added a gallery of a selection of the cars to show you from the January event. Take a look through and see if you've made the cut!
We are absolutely buzzing for the next meeting which takes place on Saturday 18th February. Mark it in your calendars and keep an eye out on our socials for more information on the event.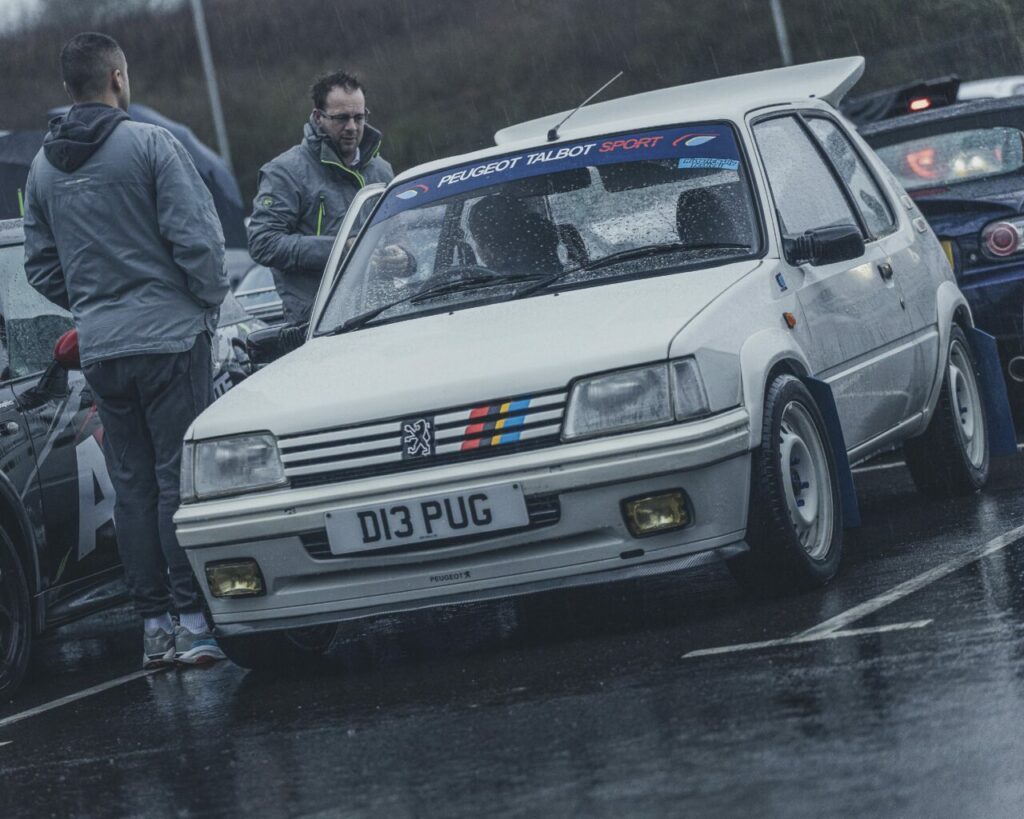 Want to organise a meet?
If you're looking to organise a meet for your club but struggling to find a suitable location, then get in touch. Email James with all your information and we'll do our best to help you put on the best show!
---
ANDYSMANCLUB
If you are struggling or know of someone who hasn't quite been themselves recently, then ANDYSMANCLUB can help. They are a men's suicide prevention charity, offering free-to-attend peer-to-peer support groups across the United Kingdom and online.
Who Are They?
Find Your Nearest Group
Contact
#ITSOKAYTOTALK
---
Enjoyed this? Read more of our latest news:
Where To Next?
Come and visit us at our store, showroom and fitting centre in Wrexham.
Want to know more about our story? Learn about who we are and why we've been driven by passion for over 50 years.
Interested in everything we do? Catch up on all the latest Demon Tweeks news.