This week, we speak to the Sponsorship Scheme member behind the monster 8.73 litre, V12 Jaguar called Alfred and find out more about his hopes of a 226mph land speed record.
The 2023 Sponsorship Scheme is now open for applications! It's back bigger and better than ever. We're celebrating motorsport at every level, putting #TeamDT members in the spotlight to share your achievements and stories with our brilliant community. It could be you in the spotlight next time!
The Man Behind The Machine
You're probably wondering what kind of person has the audacity to sit down and come up with the idea of building an 8.73 litre, V12 Jaguar XJ6.
Well, his name is Kevin Bourne, a motorsport instructor and mechanical engineer from Stoke On Trent. Along with training the next generation of race drivers, Kevin also repairs and builds race cars.
"I always like to have a project on the side"

Kevin Bourne
After getting into motorsport back in 1997 and enjoying many years of circuit racing, Kevin is no longer satisfied with the speed. "Fast isn't fast anymore. I want to go land speed fast."
Inspired by idol Parry Thomas, who was an engineer and driver of the 'Babs' the land speed car, Kevin was keen to head down the record breaking route. The now famous vehicle managed to break the record back in 1926 to become the fastest car in the world. It hit 171.02mph on Pendine Sands, Carmarthenshire.
The Jaguar Called Alfred
Don't let the friendly name fool you. Just like Hitchcock, this is a machine that will have you in on the edge of your seat.
Based on the classic Jaguar XJ6, this luxury saloon has been kitted out with a bespoke V12 engine. Jaguar had built a prototype, quad cam V12 back in the late 50s for racing and Kevin knew he needed one. Only bigger. This meant building one from scratch…
If I can't buy it, I'll make it!

Kevin Bourne
The old school build has no ECU and has a custom distributor and six, 2″ SU carburettors. Combined with straight pipes, you can definitely hear it before you can see it!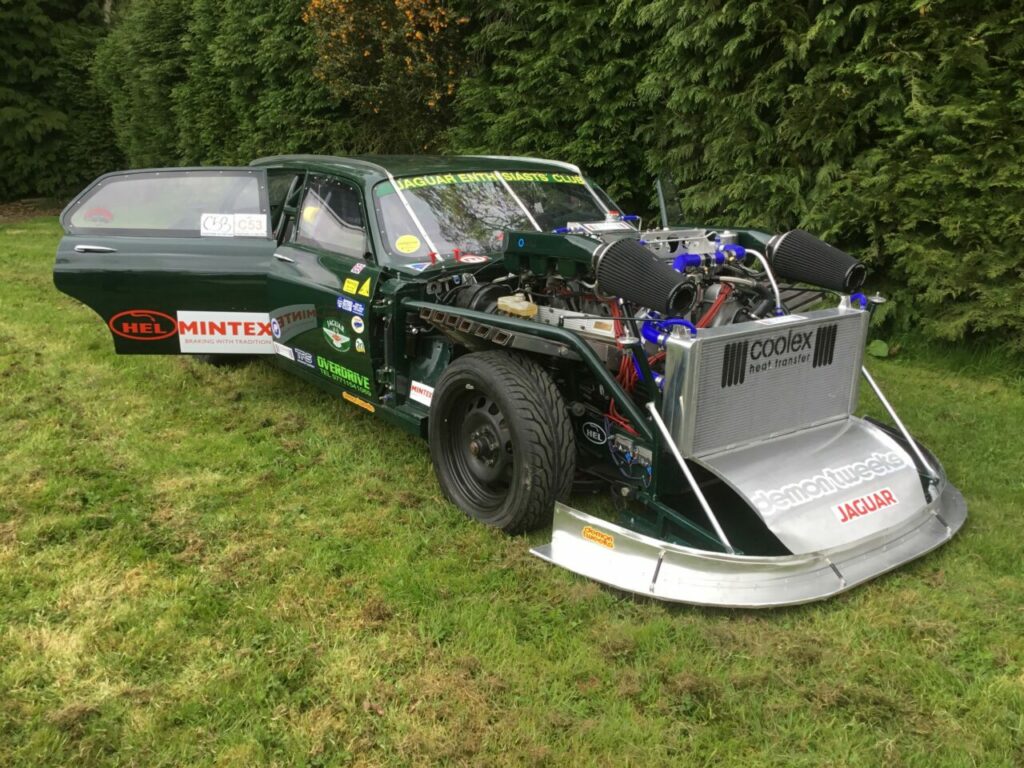 The car is pretty much custom built from top to bottom, including the engine mounts, manifolds, carburettor linkages, bellhousing plate and distributor.
The list of items needed to make this dream a reality is endless, but Kevin has put countless hours into this project to make it happen. Many sponsors have helped along the way and with the Demon Tweeks Sponsorship Scheme, he managed to get the parts he needed. When asked how it's assisted him with the project, Kevin said "It's not just a sticker. Having you guys on board as a sponsor means expert support and great prices on quality parts."
The Dream
Alfred has caused a stir over the time of the build with many news outlets taking notice. BBC News even came down to interview Kevin over the plans of the land speed record.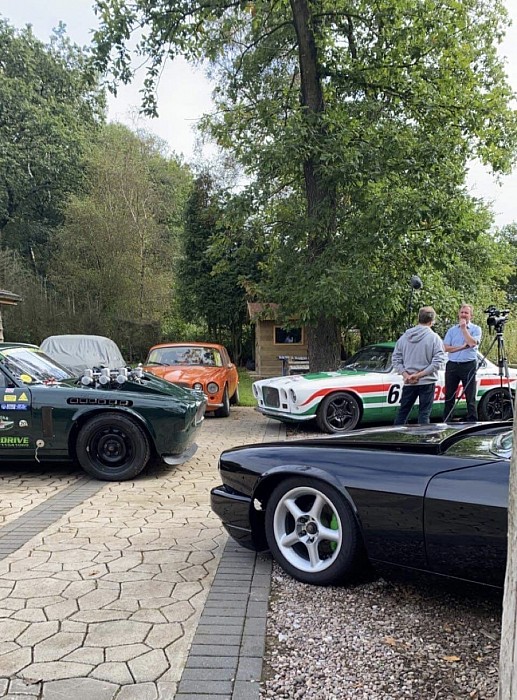 When we contacted Kevin over his project, we wanted to find out more about the long term goals he had and what the future held for Alfred.
DT: "This car is absolutely incredible, nothing like we've ever seen before! What are the plans for the year ahead?"
Kevin: "We will be at Pendine Beach in South Wales. The birthplace of British Land Speed Racing."
DT: "Amazing! What are the long term goals and dreams for Alfred and yourself?"
Kevin: "My lifetime goals are to drive the Jag as fast as it will go on the most famous beach in the UK. My target speed is 226mph and with recent testing, this now seems achieveable! Ultimately we want to get over to the USA and race Bonneville Saltflats. We were due to go last summer, but due to the uncertainty round shipping and the increase in costs, we were unable to do so."
Follow The Progress
If you'd like to keep track of Kevin's progress with Alfred, or find out more information about what goes into building this goliath, then you can check out his Website or Facebook Page. We'll be following the progress very closely here at Demon Tweeks and can't wait to see what happens down on Pendine Beach!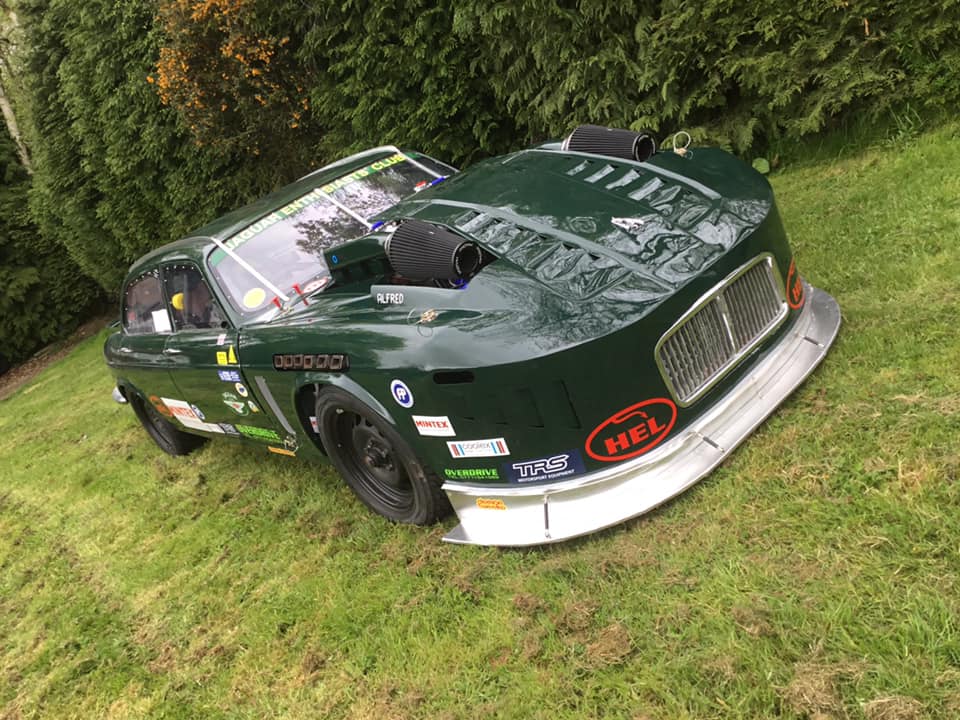 ---
Want to be next in our #TeamDT In The Spotlight series? Get in touch with us on email or social media via the links below:
Email | Facebook | Instagram | TikTok
Find out more about the Demon Tweeks Sponsorship Scheme and what we can do to help you succeed here.
Read more of our #TeamDT series: