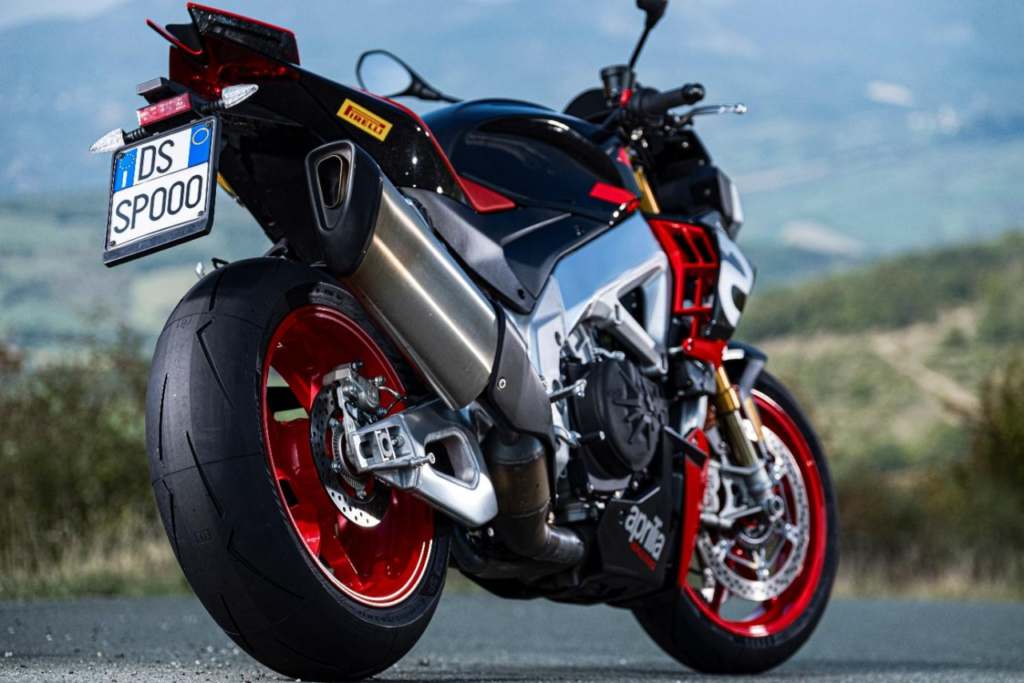 Is 2023 going to be the year we return to "normal"?  We certainly think so, we are busy making sure we're stocked up on the best products available for this season! Continue reading for the best motorcycle tyres 2023.
Just as we were seeing light at the end of the post-Covid tunnel, 2022 threw up some pretty big hurdles and obstacles for all of us, and we have seen country-wide and worldwide events that challenged everyone! Thankfully, we've been able to keep riding our bikes, and as Spring approaches, we are all looking forward to getting our bikes out once more and blowing the cobwebs away.
Now is the time to start planning those epic road trips, European adventures and weekend blasts, so making sure our tyres are up to the job should be a priority!
We stock a huge range of tyres from the top brands, such as Bridgestone, Dunlop, Metzeler, Michelin and Pirelli – plus new brands for 2023 with Anlas, Continental, Kenda And Mitas.- all ready for immediate dispatch!
2023 hasn't seen as many new tyres released as 2022, but there are a few new tyres and some new sizes and fitments in other models. No matter what you ride, there are plenty of options to choose from. Below, are a few examples of the most popular tyres at the minute, as well as new models and tyres from our new 2023 brands. All worth keeping on your radar.
Michelin Road 6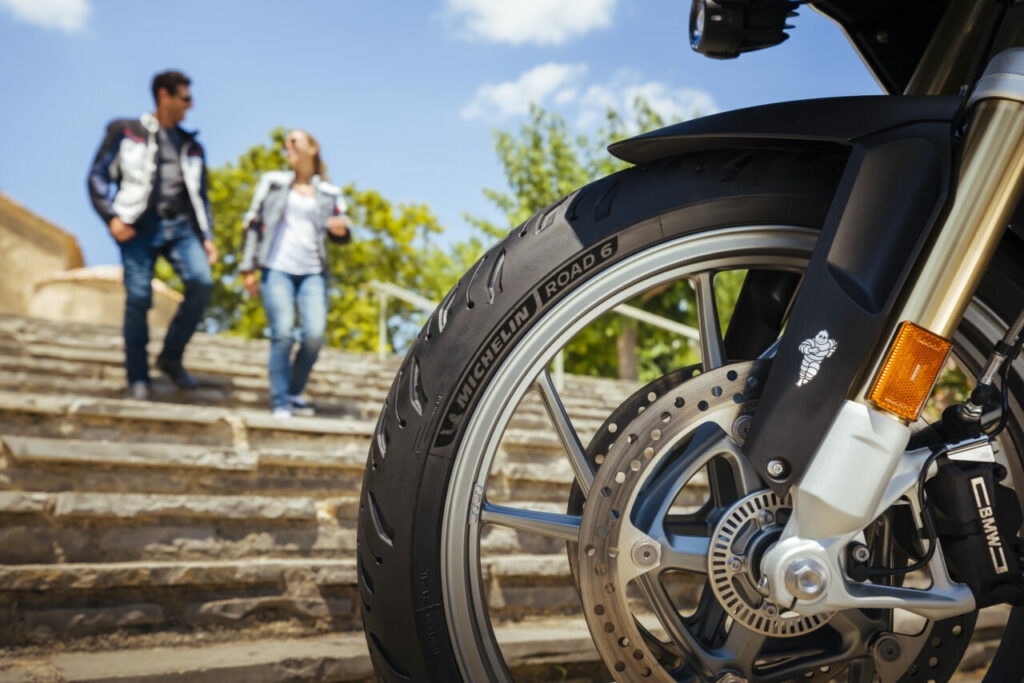 When thinking of sports touring tyres, the name Michelin is one that instantly springs to mind and one of the most well-known brand names in the category! Launched in 2022, The Michelin Road 6 is their premium sports touring tyre, massively upping their game over its predecessor, the Road 5.
Championed as the must-have road tyre from Michelin – It benefits from over 20 years of constant innovation, expertise, and evolution! Using new 100% silica technology and an all-new tread pattern, the Road 6 offers 15% more wet grip than the Michelin Road 51
As well as improved grip, the Road 6 uses a new, high-tech compound that increases longevity by 10%… Obviously, these figures were taken from in-house testing, but sales and feedback through 2022 were only positive!
The Michelin Road 6 is definitely one to keep an eye on in 2023 and it still continues to be one of the best-selling sports-touring tyres of 2023 so far.
Pirelli Supercorsa SP V4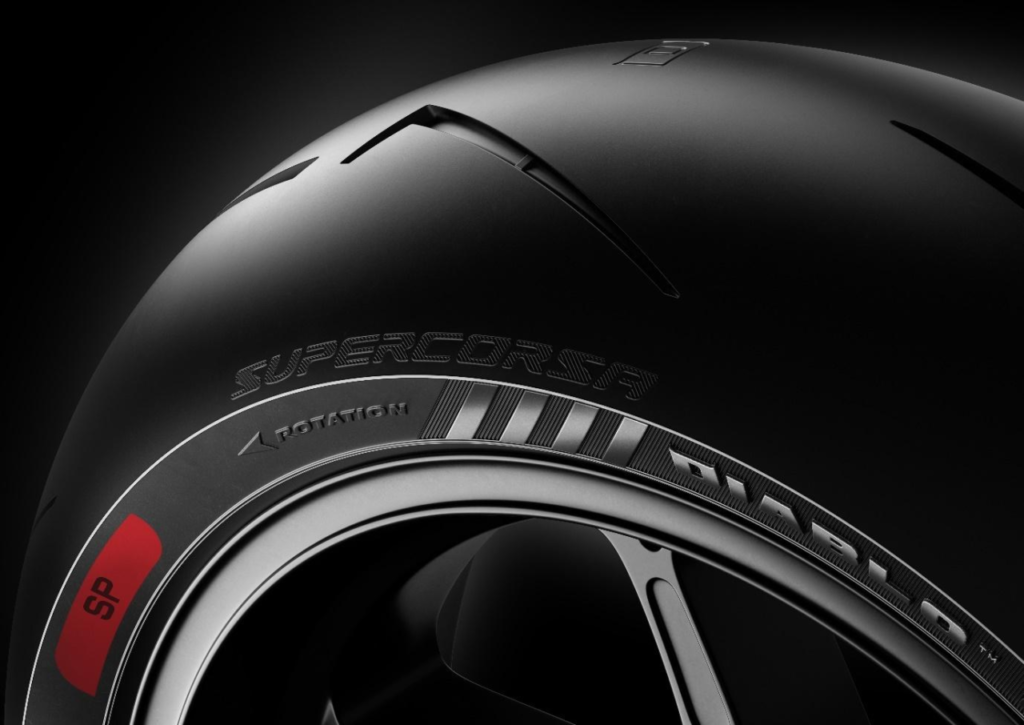 The Pirelli Diablo Supercorsa SP V4 is a brand-new tyre for 2023 – designed and engineered to unlock the full potential of your bike on the road or track! 
5 years on from the release of its predecessor (the Supercorsa SP V3). The result of over 20 years in the World Superbike Championship, the Diablo Supercorsa SP V4 brings the latest Pirelli sporting DNA to a tyre designed to be the ultimate in road legal sports tyres!
The Supercorsa SP V4 is the sportiest tyre ever from Pirelli (SP standing for "Sports Production") and features the same profile as the Pirelli Diablo Superbike used in WSBK. It delivers an immediate transition from upright to lean and extremely quick changes of direction, whilst the flatter shoulder delivers excellent grip and line holding through corners – perfect for the sportier riders out there!
New compounds have been introduced as well. A dual compound design and the use of cap and base construction which means that the Supercorsa SP V4 warns up quicker than its predecessor and the patented Flash™ tread design, helps to offer smoother traction and acceleration at any lean angle. This delivers more consistent performance.
We're sure the SP V4 is going to be a huge hit this summer and will be putting a smile on a lot of our faces!
Metzeler M9-RR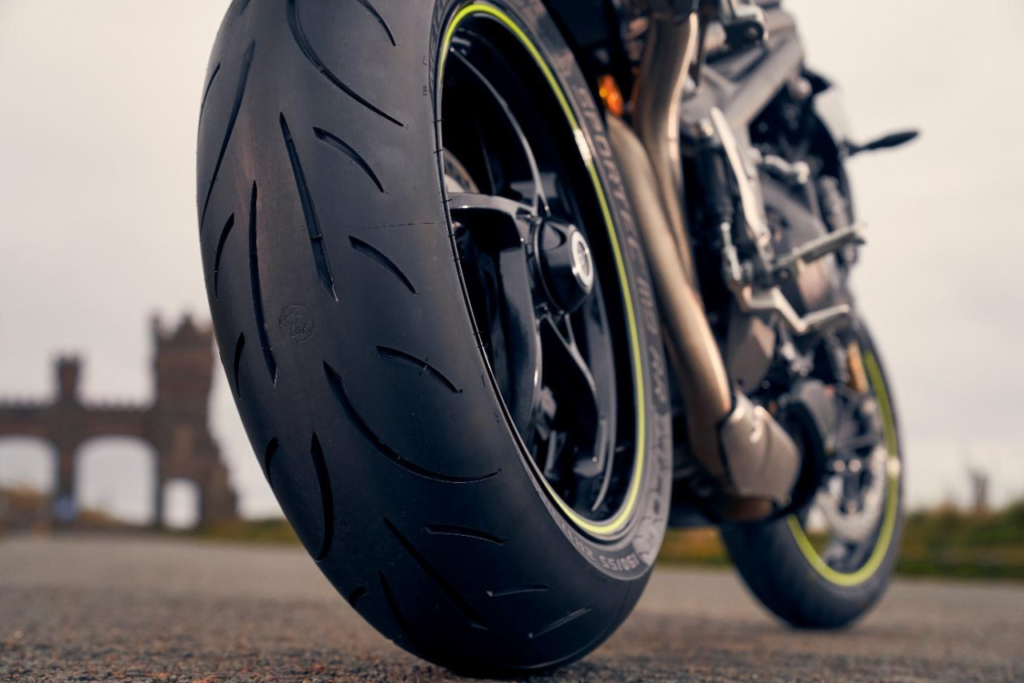 It may have been released nearly 3 years ago, but the Metzleler M9-RR has firmly established itself as one of the best all-round sports tyres on the market!  
Taking over from the hugely successful Metzeler M7-RR (which was and still is a cracking sports tyre), the M9-RR elevated real world road performance to another level!
Thanks to an innovative compound, the M9-RR was the 1st super sport tyre with 100% silica, giving high levels of grip from the off. It performs optimally from low temperatures and has a fast warm up time. Which gives you the confidence to enjoy the first corner to the last, whilst letting you feel comfortable when the unexpected happens. (Such as a change of road surface or weather conditions etc.). As well as maximum performance throughout the lifespan of the tyres!

It's super sport tread design has massive water drainage for confidence in the wet and mixed conditions… Dual compound construction gives great stability upright, but also thanks to the softer edges, maximum dry grip though the twisties. The harder compound the centre of the rear helps it to keep a consistent profile through its life cycle.
The M9-RR is the one-stop tyre for sporty riders, and it continues to go from strength to strength every year!
Bridgestone S22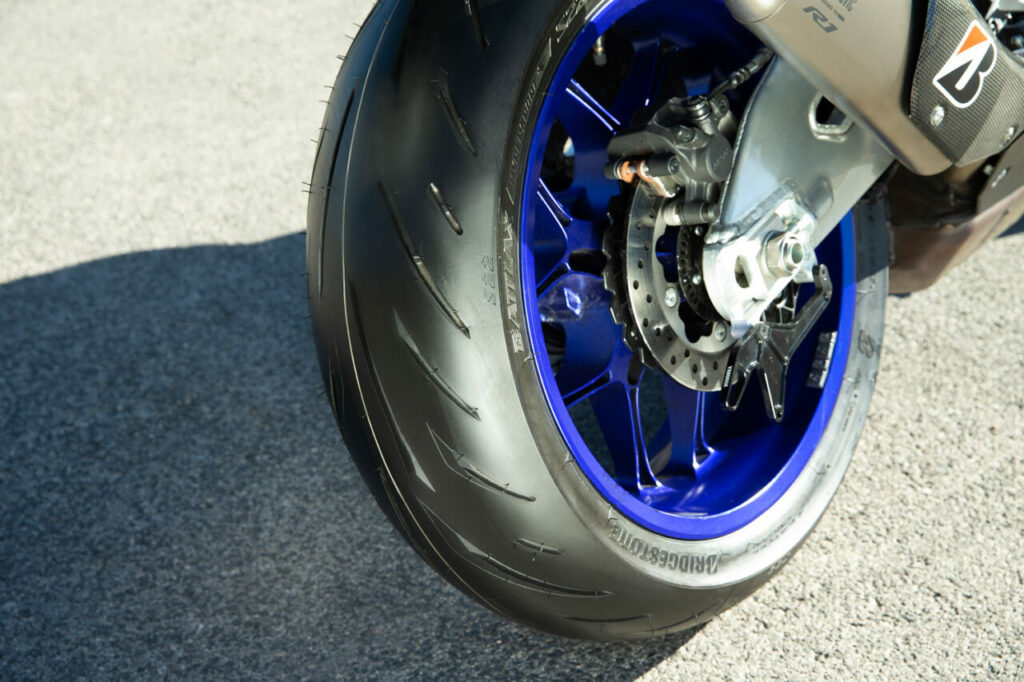 The Bridgestone S22 sits in exactly the same stable as the Metzeler M9-RR…  It is a sports tyre designed for life on the road, but more than capable of the odd track day or two!

Widely renowned as one of the best "all-round" sports tyres, with a huge following – it is an extremely popular tyre. Even though it was released a while ago – it is definitely one to keep an eye on in 2023, if you're in the market for sports tyres.

Taking over from the excellent Bridgestone S21, the S22 on its release championed more wet and dry grip without sacrificing tyre life. As well as this 15% more corner speed and faster lap times of up to 5% were achieved!  All these seem great, but you may ask what is the relevance of lap times for a road tyre – it gives an indication of the new out and out performance of the tyre. But the truth is, we're never going to get anywhere near their limit on the road. This means the tyre can perform way past the limit we will take it to which gives you more confidence on the road.

The S22 is constructed using a silica rich compound to improve wet weather grip, to improve the performance from cold and improve wear resistance.  The front and rear compounds have been revised and feature a 3-compound front and 5-compound rear tyre. Along with this a new tread pattern design increases edge grip and the re-aligned tread grooves provide improved feedback and lighter handling. 

Using Bridgestone's "ULTIMATEYE" indoor test facility to analyse the behaviour of its contact patch.  Their designers are able to understand how a tyre moves and behaves on a road surface, helping them create a contact patch with more grip for the road. Which is definitely not a bad thing and almost certainly why they have become so popular!

If you are looking for sports tyres this summer, then the S22 is almost certainly one to consider!
Kenda K784 Big Block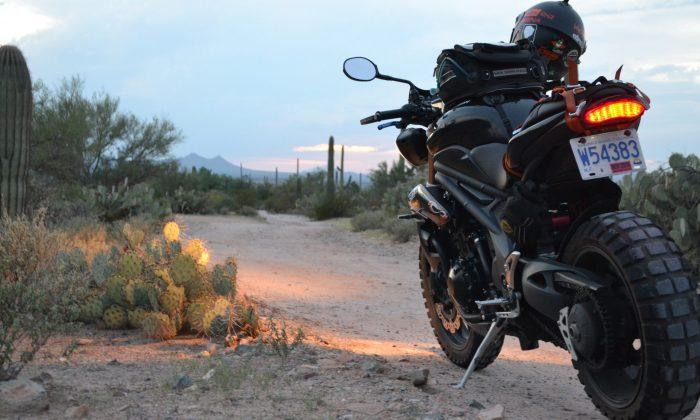 As the adventure bike market keeps growing and getting ever more popular, the tyre choice keeps growing too!

A new brand for Demon Tweeks in 2023 is Kenda. Their K784 Big Block Adventure tyre brings plenty to the table for the adventurous rider who prefers a 60/40 tyre designed for a little more off-road action.

The Kenda K784 is designed to give excellent performance, even on the toughest terrain. It has high levels of traction on sand, dirt and mud. A heavy-duty carcass helps to prevent punctures and damage when riding off-road. The compound is designed for good performance in the wet or dry!  Larger tread blocks improve tread wear and handling at higher speeds on the road, as well as reducing road noise.

If you're looking for a good quality adventure tyre that offers good on and off-road performance that's fantastic value for money, the K784 Big Block is definitely worth a look!
Anlas Capra X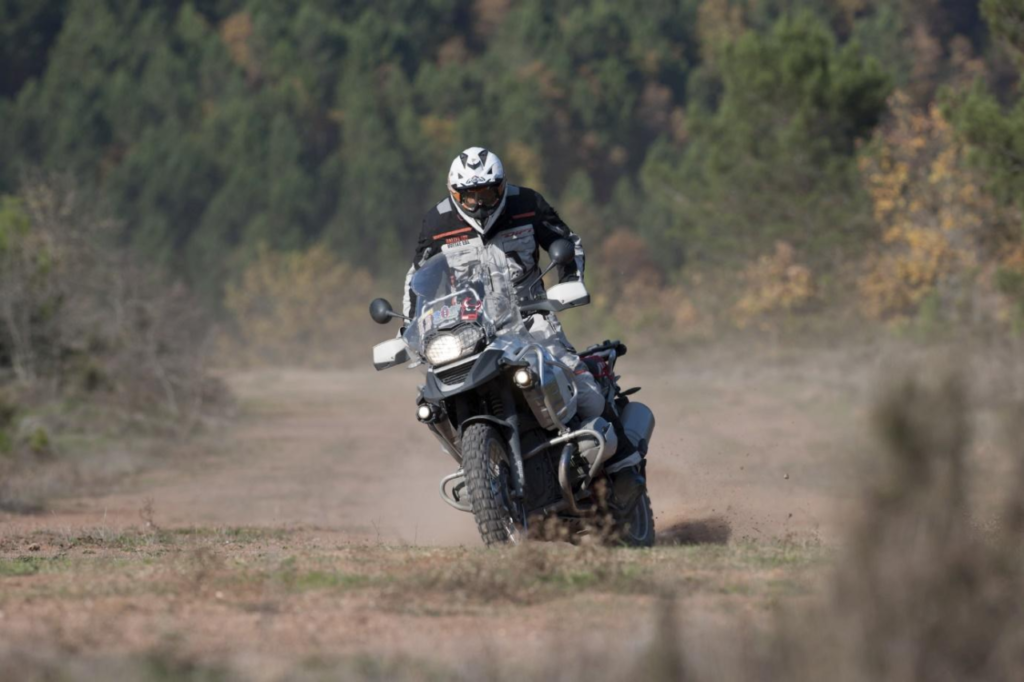 Staying with the adventure bike theme – The Anlas Capra X is another tyre from another new Demon Tweeks brand for 2023!

This tyre is an aggressive 50/50 adventure tyre for on and off-road use. It's designed to give excellent grip off-road, whilst not sacrificing on-road handling and performance. The perfect tyre if you love an adventure and taking your bike off-road for a little fun.

A durable aramid belted construction on the rear tyre gives extreme levels of durability in even the worst off-road conditions. The tread pattern is also optimised for riding comfort, the lowest possible noise levels as well as the greatest grip.

The tread pattern blocks are shaped to perform on all types of surfaces. Whether its tarmac, gravel, sand or rocks – the tread compound is specifically designed to improve cut resistance under extreme conditions.

Just like the Kenda K784, the Anlas Capra X is a seriously good option for any adventure bike, giving good mileage, excellent off-road grip and value for money!
---
Enjoyed this? Read more of our latest news:
Where To Next?
Looking for the latest motorcycle parts and accessories? Check out our wide range from top brands.
Come and visit us at our store, showroom and fitting centre in Wrexham.
Want to know more about our story? Learn about who we are and why we've been driven by passion for over 50 years.
Interested in everything we do? Catch up on all the latest Demon Tweeks news.