Motorcycle Track Days…. We've all heard of them, done one – or at least know someone who has! So, what's the big deal and what are they all about? Well, to put it into a few words – motorcycle track days are without doubt one of the most fun, exciting, and sure-fire ways to enjoy and improve your riding! But we warn you, for some, it's like a packet of Pringles – once you pop you can't stop!! They can become very addictive!
With the roads getting busier, the road surfaces getting worse and the pure number of hazards we see – we probably spend more time out on a ride avoiding danger than improving our riding skills and exploring what our bikes can do…. and that's where track days are a winner.
Track days are held on racetracks all over the UK, from smaller club circuits, right through to the larger racetracks, where we are used to watching BSB meetings! Riding on a closed circuit allows us to experience our bikes at real world speeds (and higher!), whilst improving our riding in a safe environment (without the potholes, cars, lamp posts and other hazards!). Our UK circuit guide is your first port of call if you are interested!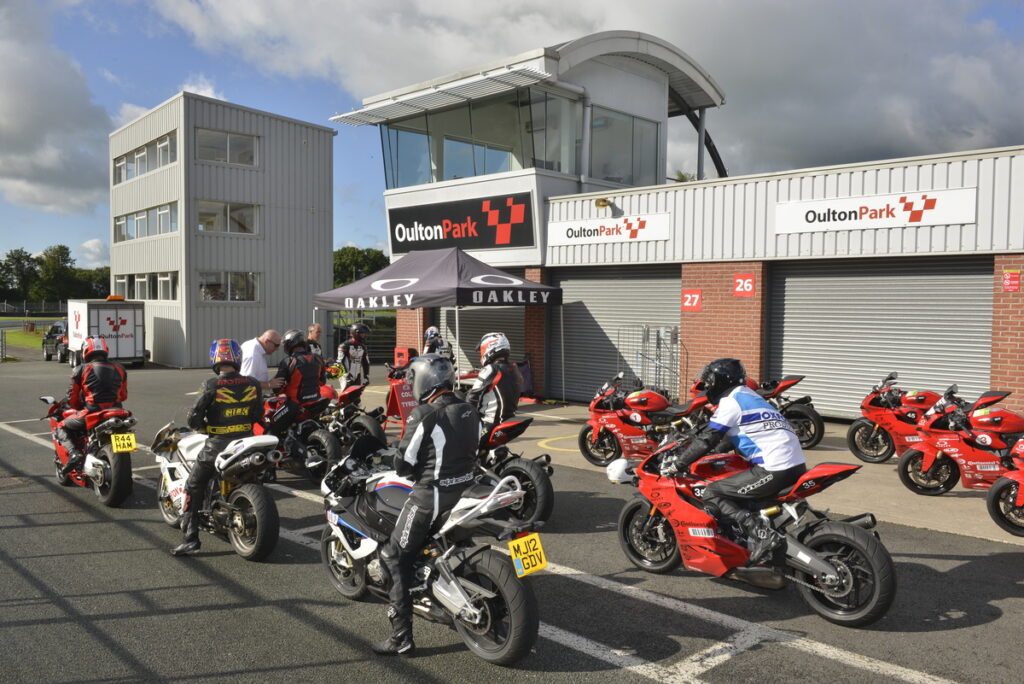 What do I ride at a track day?
You will see a wide variety of bikes at track days. There are a lot of people who are lucky enough to have a bike for the road and a specific bike for track days! These types of bikes are extremely popular now…. "track" bikes will usually have the road bodywork, lighting and ancillaries removed and replaced with a race fairing, to avoid costly repair bills and to make working on the bike easier (some track bikes may also even be ex race bikes, purchased purely for track days) and are now one of the most popular types of motorcycle at a track day – but don't let that deter you! Track days can be fun whatever you ride – tourers, sports tourers, adventure bikes, we've even seen Goldwing's on track days before now! Some circuits even hold road-legal only bike track days.
Will I gain anything from a track day?
Aside from being a complete blast and enormous fun – track days are the perfect way to hone your riding skills. No matter if you're a track day novice, or seasoned racer – everybody learns something new when they spend more time on the track! Racetracks are like your favourite piece of road – on steroids! Grippy tarmac, no oncoming traffic, potholes or stray animals – it's the perfect way to improve your riding skills at a pace that you are happy with. Oh, and we forgot to add, there are no speed cameras, so not only is it safer than riding on the road, but you can also go as fast as you like without getting speeding fines or points!
Riding groups and tuition
Your first track day can be a daunting experience when you rock up at the circuit (we've all been there!), with a thousand and one questions going round your head! If you are looking to do your first track day, we would recommend a novice only, or road legal bike only track day as a way of easing your way into them (swinging into a paddock full of race bikes, tyres warmers and motorhomes can look more like a race paddock than a track day!), until you've got a couple under your belt.
The days are split into separate groups (unless you are on a novice only day), with groups for novice, intermediate and fast riders, depending on your riding ability and experience etc. and all riders will be expected to sign on, have their riding kit inspected and attend the riders briefing. This is where the organisers will run through the schedule for the day, the different groups, circuit flags and circuit safety.
Some of us may prefer to learn the circuit ourselves, which our UK circuit guide can help with, but all track day organisers will have instructors available on the day if you fancy some 1 to 1 instruction to show you the lines around the circuit.  As you progress and your skill levels improve, instructors at track days can be an invaluable resource, helping you with your lines around the circuit, track position, braking points and body positioning etc.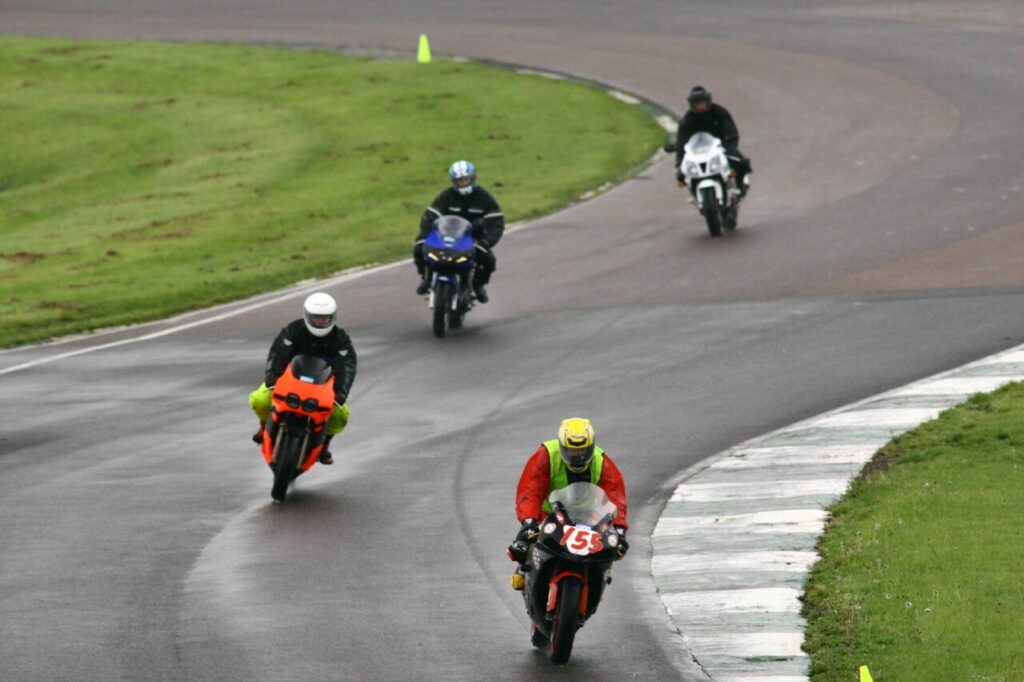 Over so fast?
Obviously, the main aim of a track day is to have fun and improve your riding, but before you know it, you will have just got into the swing of things and that's it, the day is over! Some people are happy with the experience, but for those of us who the bug bites, your first track day will be the first of many!!
To learn more about the circuits all over the UK where you can take part in a track day and to book your own, take a look at the Demon Tweeks UK circuit guides by clicking here.
If you are wondering how to prepare your bike for a track day click through to read this blog, if you are wondering where to get the parts you may need, check out the Demon Tweeks website.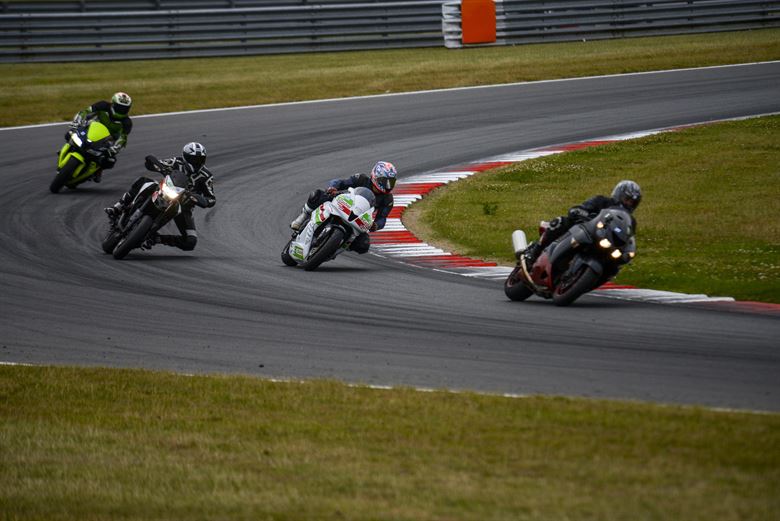 ---
Enjoyed this? Read more of our latest news:
Where To Next?
Looking for the latest motorcycle parts and accessories? Check out our wide range from top brands.
Come and visit us at our store, showroom and fitting centre in Wrexham.
Want to know more about our story? Learn about who we are and why we've been driven by passion for over 50 years.
Interested in everything we do? Catch up on all the latest Demon Tweeks news.