Becoming a racing or rally driver is a lot of peoples dream, and many of those people feel like it's just that, a 'dream', something which is unattainable due to cost and time. However, we are here to tell you that you can be a racing driver, no matter your age and budget, there are plenty of affordable options out there. A motorsport licence is the first step to get started.
Depending on the discipline of motorsport you want to do will determine which licence you need.
Motorsport UK, formerly known as the 'Motor Sports Association' is a governing body and national membership organisation for 4 wheeled motorsports in the United Kingdom. It is the place to go to gain your race licence.
To briefly sum up the process you'll need to do the following:
Make sure you are eligible (age, medical, experience).
Get all the right equipment and gear.
Understand which type of licence you need (Clubman, Inter club or competition).
Apply for or renew your licence.
Take the relevant test – for competition licences.
You're good to go!
Seems easy right? For much more information on all the above, continue reading…
Contents
Why You Need a Race or Rally Licence
Renewing and Upgrading your licence
Taking the Next Step: Race Schools and Training
The discipline you want to get involved in dictates the motorsport licence you need and any fees to be paid. Some are free for all but some require a test and a fee. The table below highlights any test and fees required to take the first step toward a motorsport licence.
| | | | |
| --- | --- | --- | --- |
| Discipline | Licence Type | Test Required? | Test Price (More details below) |
| Autocross | RS Clubman Licence | No | Free |
| Autotest | RS Clubman Licence | No | Free |
| Circuit Racing | Motorsport UK Race Competition Licence | Yes (ARDS) | £104.00 (for starter pack) Visit ARDS site for test price |
| Cross Country | RS Clubman Competition Licence | No | Free |
| Drag Racing | RS Inter Club Competition Licence | No | Free |
| Drifting | RS Clubman Licence | No | Free |
| Esports | Motorsport UK Esports Membership | No | Free £24.99 (from MSUK for more member benefits) |
| Hill Climb | RS Inter Club Competition Licence | No | Free |
| Karting | K-I for BIKC K-X for Club 100 Kart Inter-Club Competition Licence | No No Yes (ARKS) | Free Free £64.00 (for starter pack) + £98.00 (for test) |
| Rallycross | RS Inter Club Competition Licence | No | Free |
| Stage Rally | RS Inter Club – Stage Rally Competition Licence | Yes (BARS) | £104.00 (for starter pack) + £195.00 (for test) |
| Road Rally | RS Clubman Licence | No | Free |
| Sprint | RS Inter Club Competition Licence | No | Free |
| Trials | RS Clubman Competition Licence | No | Free |
The above fees are for individuals who have not had a race licence before or who have not had one issued to them in the past 3 years and who need to retake their ARDS, ARKS, or BARS test. Additional fees apply for tests and competition licences.
Safety. This is one of the main reasons potential drivers need a licence, just as people need to take a driving test to operate a car safely on public roads, this is the reason why you also need a motorsport licence. It deems you fit to drive effectively and safely on a track or stage. The licence acts as a way to instil drivers with the knowledge and skills required to perform. If you have been on a track day before you might not believe you need a licence, but driving wheel to wheel with other cars is a world of difference to pulling over to the side to let others overtake like on a track day.
What age can you race?
Motorsport is generally accessible to all ages. Children as young as 6 all the way up to 60 and over can be racing drivers. As long as you are safe and responsible behind the wheel you can compete for glory!
For a Clubman licence, you need to be medically fit and a British citizen, it is completely free and can be applied for online.
You can apply for a race competition licence at any age but if under 18 it is necessary that the application is also signed by the parent or guardian via section 2B in the application form.
Motorsport UK outlines the following regarding what age can compete in which discipline:
6 to 8 years old
Children as young as 6 years old can begin their racing careers, it's at this age where a lot of current and past F1 drivers started karting. At this age they can start karting in the 'bambino' category. There are even championships for this age group around the UK!
From 8 years old
When a child turns 8 years old, they are now able to compete in Junior Cross Country Trials and the Junior Dragster drag racing series. As well as compete in cadet and junior karting championships at 8 and 10 respectively, such as the British Indoor Karting Championship and British Karting Championships.
From 12 years old
People can navigate in a rally at the age of 12 but cannot drive. They can also sit in the passenger seat of a car at an autotest event, car trial or cross-country tyro, which requires drivers to navigate a set course on private land without stopping or hitting a course marker. The next age bracket in karting is also available to enter.
From 13 years old
Once 13 they can drive in cross-country tyro events. These events are usually not to demanding and are designed for the driver to get used to a off road course.
From 14 years old
At the age of 14 they are able to navigate on a single venue stage rally or drive in a junior stage rally championship. They can also drive in a car trial and production car autotest and compete in Minicross, Clubcross, junior autocross, which tasks the driver with navigating 800-1000 metre grass courses against the clock and junior rallycross events which pits up to 8 cars together on a track consisting of tarmac and gravel for real wheel to wheel action.
As well as the above they can also compete in junior Ginetta race championships and from 15 can have a taste of single seaters in British F4, the championship which has helped breed multiple F1 stars.
From 16 years old
Once hitting 16 teenagers can compete and drive in autocross, autotest, senior circuit racing and rallycross events from the club level all the way to national championships. They can also enter drag racing events and hill climbs. Hill rallies, safari rallies and stage rallies can also be competed in and driven at 16 and over. It's worth noting, drivers can compete in these rally events until 17 without a public road driving licence. Once hitting 17 they can compete in road and stage rally events.
From 17 years old
Once 17 people can compete in any form of motorsport if they have the funds and the licence applicable to compete.

No questions about it, motorsport in any form is dangerous. As a result, before you can acquire a licence to race you need to complete a medical declaration in order to be deemed safe to compete.
For new starters to motorsport:
There is only a requirement for Race Inter Club, Truck National or Kart Inter Club Licences.
Depending on your age and the discipline you are aiming to compete in will dictate what medical information is required.
If you are aged between 14 and 59 and applying for your first Race, Truck or Long Circuit Kart Licence, only a vision test is required.
If you are aged 60 and over applying for your first Race, Truck or Long Circuit Kart Licence, you must have a medical and vision test.
If you are under 18 years old and applying for a Kart Licence, your Parent or Legal Guardian must also apply for an Entrant PG Licence.
More information can be found by visiting the Motorsport UK page and viewing the Starter Packs.
For licence renewals, there are different requirements for international, national and inter club licences.
For International licence holders:
Any previous medical examination you may have had is valid for 12 months from the date it was issued, and this can be used to renew your licence. This is provided that your application is received by Motorsport UK before the 12-month validity period which expired on 1st January 2023.
For National and Inter Club licence holders:
For members aged 14 – 59 years you only need a vision test.
For members aged 60 years and above, you need to have a medical exam at 60, 65, 70, 72, 74 and annually from 75 years of age.
For more information regarding medical licence requirements for renewal visit the Motorsport UK website.
This declaration must be done each year you plan to apply for a competition licence.
For more information on the medical requirements see the Motorsport UK Yearbook for 2023. Or view the 'What you need to know about your motorsport licence booklet' document on their website.

Motorsport has become much more accommodating in recent years, anyone who wants to compete in motorsport is now given the opportunity. This can be seen in the British GT championship with Team BRIT, which has become the UK's leading motorsport programme for drivers which have physical and/or psychological conditions or disabilities.
Motorsport UK is open to all applicants and as long as certain requirements are hit (mainly requirements associated with safety) they are granted a licence.
For all the details, about Inter Club, National, International and Clubman licences and to see details on ARDS, ARKS, and BARS tests please see the Motorsport UK website.
Motorsport UK can help with any concerns or queries you have when it comes to applying for a licence.
Motorsport is open to anyone, no matter the experience. However, before buying all the gear, a car and diving headfirst into a championship, it is advised to gather some knowledge from watching racing either on the TV or in person and having a go yourself. You can spend an afternoon karting for under £50 where you can learn proper race craft, which includes how to develop effective race pace by navigating a circuit as quick and efficiently as possible and how to pass other drivers safely and develop an effective pit strategy, all of which are within a racing drivers wheelhouse.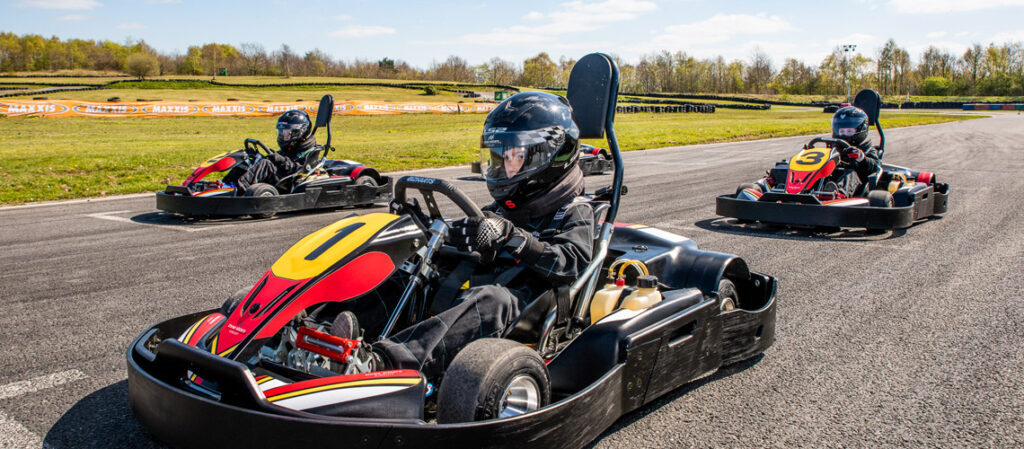 But if you want to drive a car around a full-size circuit to get the feel of it, you can go to a track day. This is where you can take your own car on track and experience the thrill of speed without any traffic to get in your way! A track day is much different to karting as you are not racing, merely having a day on a track – hence the name! but if you are a budding racing driver these can be useful to again, build upon your race craft. If you feel you need tutelage you can hire a professional to coach you through a lap.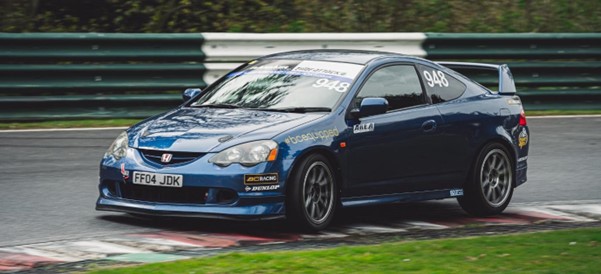 Sim racing is another area where you can gain experience. It has come on leaps and bounds in the past few years, the realism of modern sim racing rigs and games means you can gain real experience and develop real skills which can directly transfer to the 'real' world. There's no wonder amateurs to F1 drivers practice on a simulator! Lando Norris and Max Verstappen have a simulator at home to practice and gain experience on.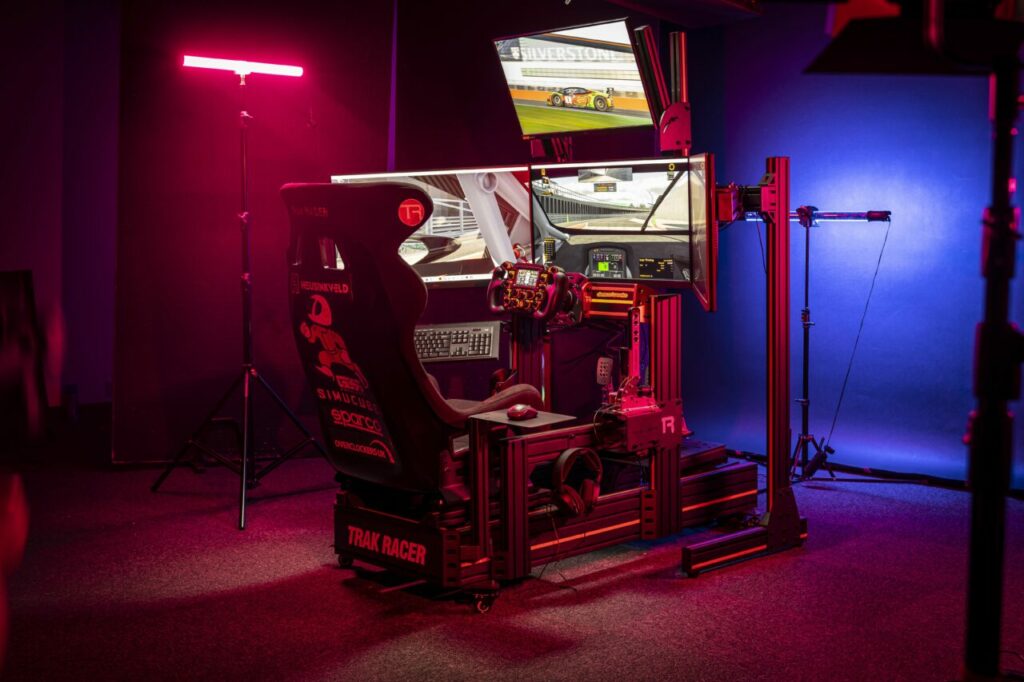 All 3 can be extremely worthwhile in understanding whether this is for you. Once decided you should make the step to acquire a race licence.
Equipment requirements depend on the discipline you are aiming to race in.
As mentioned earlier, motorsport is a naturally dangerous thing to take part in, as a result every safety precaution is taken right from the lowest level to the highest.
For rental karts you still need a suit, gloves, helmet and appropriate footwear but they can provide this all for you. And for track days when you use your own car you are required to wear a helmet and have clothing which covers your arms and legs in case of an accident.
For any form of motorsport governed by Motorsport UK a set of safety equipment is required, which can differ from discipline to discipline but largely these are similar. All items used must conform to safety standards set out in the most recent 'Blue Book' from Motorsport UK. You can also find certain regulations for your race club, but you should also contact the club directly to find out if there is anything specific you need and to what regulation/homologation standard.
There are undoubtedly many questions you want to ask regarding equipment, our blog titled 'What you need to know in motorsport 2023' answers many of the most asked questions.
As a rule of thumb, the following will be needed when racing:
There are many different types of helmets, ranging in quality, standards, and cost. Depending what racing you're doing will depend on the type of helmet you need. The standards for karting are different from circuit racing for example. For circuit racing a 'full face' helmet is required for the added protection. Helmets are made of various materials, fibreglass, composite, or carbon, with the latter having the best protection and being the lightest but they are the most expensive.
There are various homologation standards for helmets, the highest helmet standard as of February 2023 is FIA 8860-2018 and 8860-2018ABP (Advanced Ballistic Protection), this is the most stringent standard designed to protect the driver in the most extreme circumstances. This level is used in the highest level of motorsport. For clubman levels of racing including karting the standards are not so strict. Any helmet with the FIA 8859-2015 standard inside will be suitable for the majority of national motorsport unless the higher FIA 8860 standard is a requirement.
For Karting, all the standards mentioned can be used, some have their own specific standards, for example Snell-FIA CMR2016, Snell-FIA K2015, Snell K2020, Snell-FIA CMS2016 and Snell-FIA CMR2007, which do not have an expiry date. Snell-K2010 expires at the end of 2023. There is more information in our helmet standards blog.
Open face helmets are available in rallying, these are used because they are lighter, there is slightly better visibility, and you don't feel the heat as much as with a full-face helmet.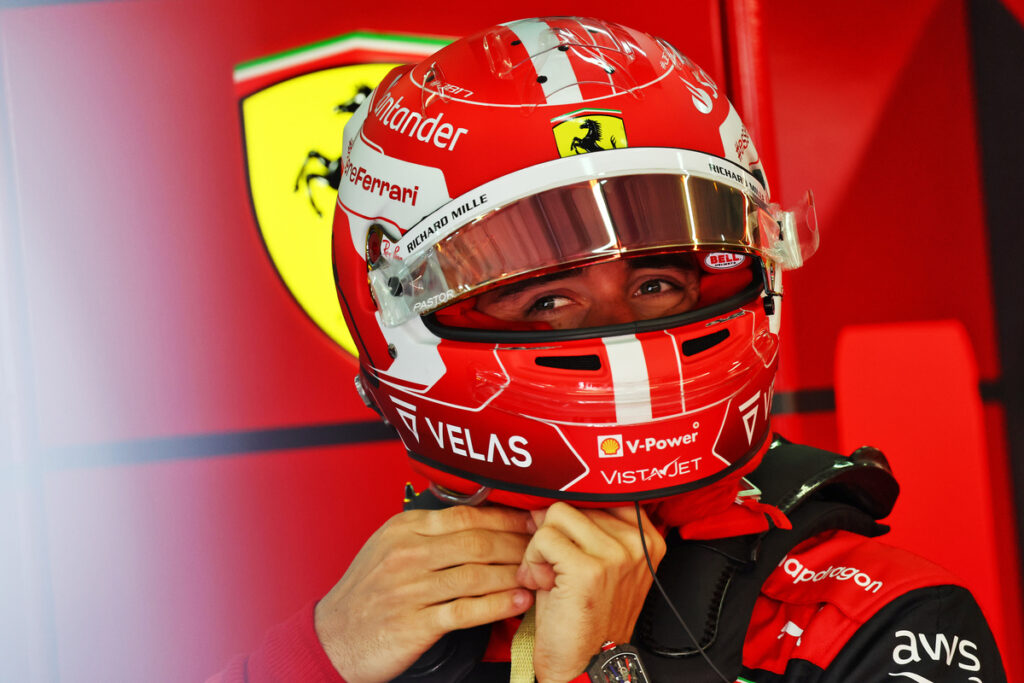 Designed to protect your head and neck in the event of an accident. From 2016 Motorsport UK has made these mandatory to use in all forms of circuit racing, stage rallying, hill climbs and sprints. There are different fittings or 'recline' positions for an FHR device depending on the car you're driving. There are also 'hybrid' devices which have been created to also protect against side impacts. Demon Tweeks have a FHR system guide for everything you need to know.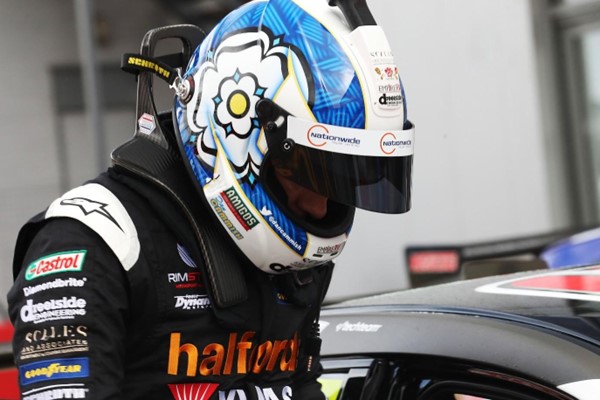 A necessity for racing, a race suit is designed to protect you in the event of a fire while also being breathable and comfortable for sitting in a seat for potentially hours at a time. A race suit is not only needed by drivers but by marshals, pit crew and garage members as they carry Nomex layers throughout for protection against flames.
As with all racewear, a race suit has different standards, depending on the discipline you are aiming to race in. Since the 1st of January 2022, all new motorsport racewear has carried the FIA 8856-2018 standard. Older racewear has a life of 10 years from the date of manufacture, this only applies to FIA events, suits can still be used in Motorsport UK sanctioned events even after the expiry date. The same applies to the expiry on older FIA 8856-2000 racewear.
Our racewear FIA standards guide can help if you are stuck.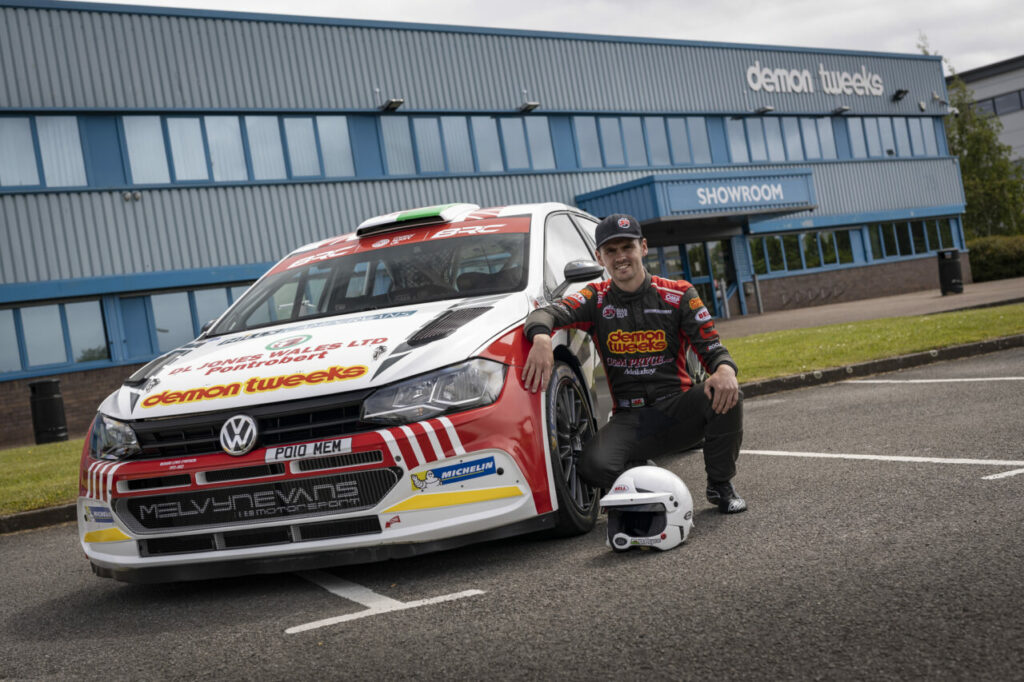 Gloves fall under the umbrella of 'racewear', as with the rest of the gear you need, getting the right glove is important as they give you better grip and control behind the wheel. Proper fitting gloves also prevent any form of injury like blisters, and they also have fire protection in the event of an accident (this protection has now been enhanced because of Romain Grosjean's F1 crash in Bahrain 2020).
The homologation standard of the glove you need is determined by the racing category you are taking part in. Gloves with the old labelling (without an FIA hologram) will not be accepted after 31.12.2023.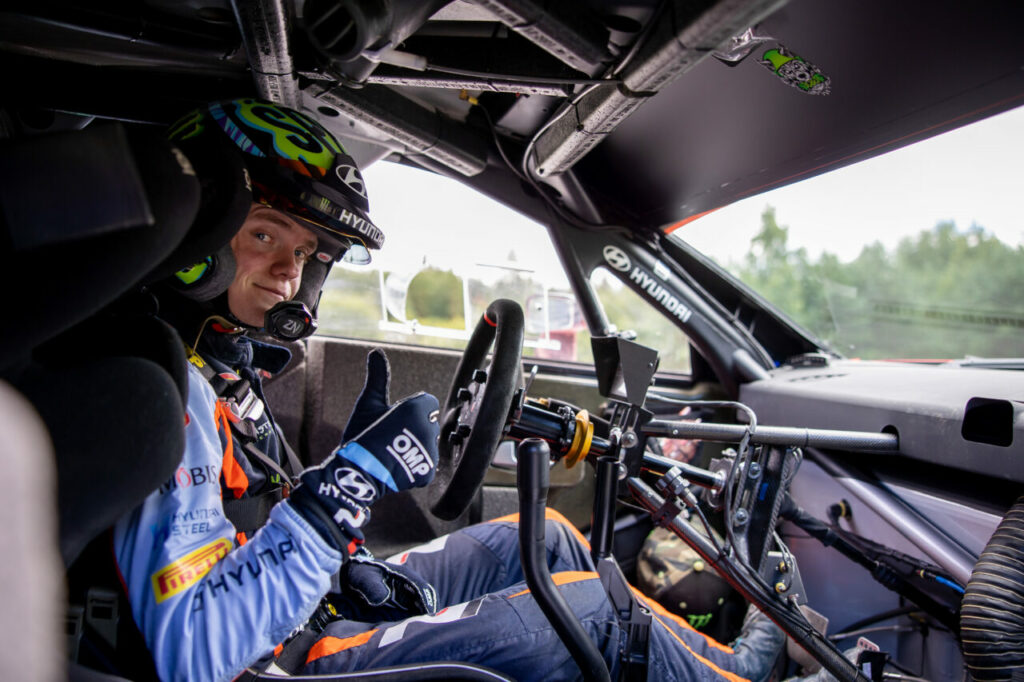 Boots are also an important part of your race ensemble. Race boots are designed to give you the best feel under your foot so you can finesse the pedals more effectively. This is achieved via a thin sole on the shoe. Race boots are also fire retardant and most also give ankle support, which is important in the event of a crash.
Again, the standards differ for each discipline – the latest standard is 8856-2018 which does not expire, so if you are going to be racing for several years this might be the way to go. Shoes with the old labelling (without an FIA hologram) will not be accepted after 31.12.2023.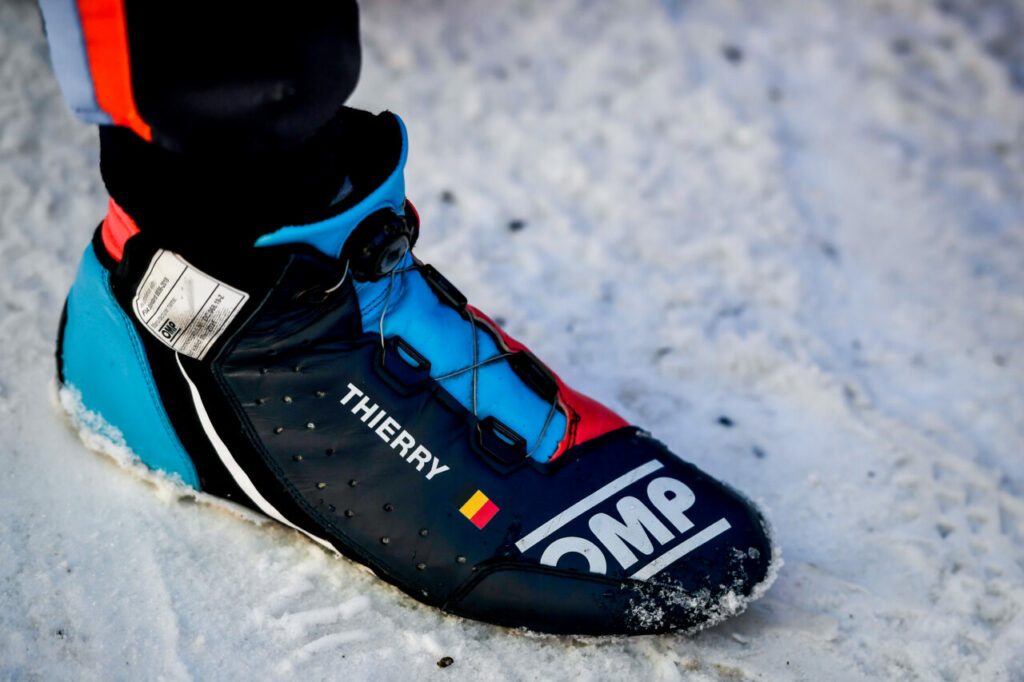 Race underwear is designed to wick sweat away from the body while also being fireproof. This is a requirement in many forms of motorsport so it's important to check what you need before deciding to purchase anything. For the top echelons of motorsport, from 2023 it is also a requirement for your boxers, bra etc to be fireproof. However, this is only for F1 in 2023 but will filter down to other forms of motorsport including Clubman in the coming years.
Underwear with the old labelling (without an FIA hologram) will not be accepted after 31.12.2023.
The above is to be homologated to the standard required in your chosen discipline. To understand what you require, speak to your event organiser or visit your race category website.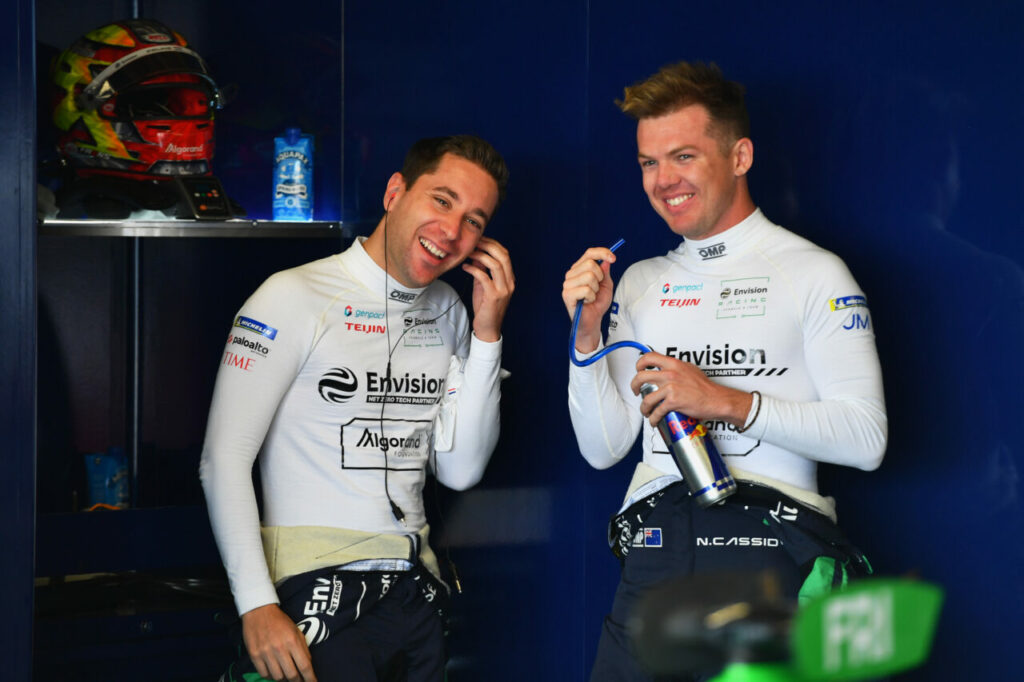 The application process has been made as simple as possible by Motorsport UK. As mentioned throughout Motorsport UK is the governing body for racing in the UK. To apply for a licence simply head to their website and apply for a licence online or you can do so via post.
Before applying it is advised you read through Motorsport UK's document titled 'What you need to know about your motorsport licence' to gain a thorough understanding of what is required from you.
For first time applicants of a Race, Rally and Kart (excluding Clubman/Tyro) disciplines you will first need to purchase a Starter Pack from Motorsport UK and pass an ARDS (Race), BARS (Rally) or ARKS (Kart) test. More details on these tests are below.
If you are competing in the British Indoor Karting Championship you need a K-1 licence, if taking part in the Club 100 karting races you'll need a K-X licence.
If aiming to race at Clubman level, you'll still need to apply for a clubman licence. This is easy and completely free, all you need to do is prove you are medically fit to race and be a British citizen. More details can be found in the Motorsport UK yearbook for 2023.
You do not need to purchase a starter pack for the K-1, K-X or Clubman licences.
There are exceptions to these rules and other fees may sometimes apply, for all the information head on over to the Motorsport UK website.
For under 18s they require an Entrant PG licence issued to their parent or guardian – found in section 2B of the licence application form.

No starter pack > clubman licence (cannot circuit race, stage rally or national kart on a clubman licence)
Starter pack > competition licence (for circuit racing, rallying for national karting)
No starter pack > competition licence (for everything other than the above)
Racing is only as expensive as you want it to be, meaning if you want to enter the SPA 24 hours with your own team that will cost a lot of money, but if you only want to enter a clubman cup in the UK then this is a more affordable option.
As mentioned previously to begin to attain a race licence you may need to purchase a 'Starter Pack' and complete a test which has a fee attached. Either an ARDS £104 (for circuit racing), BARS £104 (for stage rally) or ARKS £64 (for inter-club karting) test. The fee for these tests covers the competition licence fee for the first year.
All fees for competition licences are shown on the Motorsport UK competition licence application form. An overview of these fees can be seen below:
For national licences:
Race National licences range from £104 to £167 dependent on type.
Kart National licences range from £45 to £97 depending on type and age.
Rally and Speed licences range from £74 to £167 dependent on type.
For international licences:
Race international licences range from £240 to £1,350 dependent on type.
Kart international licences are £165.
Rally international licences range from £240 to £250 dependent on type.
Under 18s will require a 'Entrant PG' licence to be applied for at a cost of £27 – found in section 2B of the application form.
Clubman licences are free to apply for and can be upgraded to a full competition licence later for a fee dependent on the discipline you are aiming to take part in.
For all licences there are stipulations which need to be adhered to, all the information can be found on the application form. There is also the option to fast track your application if you need it quickly (but there's an extra fee attached).
Depending on the licence you are applying for depends on the length of time it will take to arrive.
A clubman licence can be applied for online and as a result will arrive for you instantly.
For competition licences, these can also be applied for online and are usually dispatched within 10 days, licences can also be applied for by post but take at least 5 extra days to be sorted and posted.
If you need to get your licence in a hurry you can choose to get it in 3 days or 3 hours, however extra fees do apply for these services.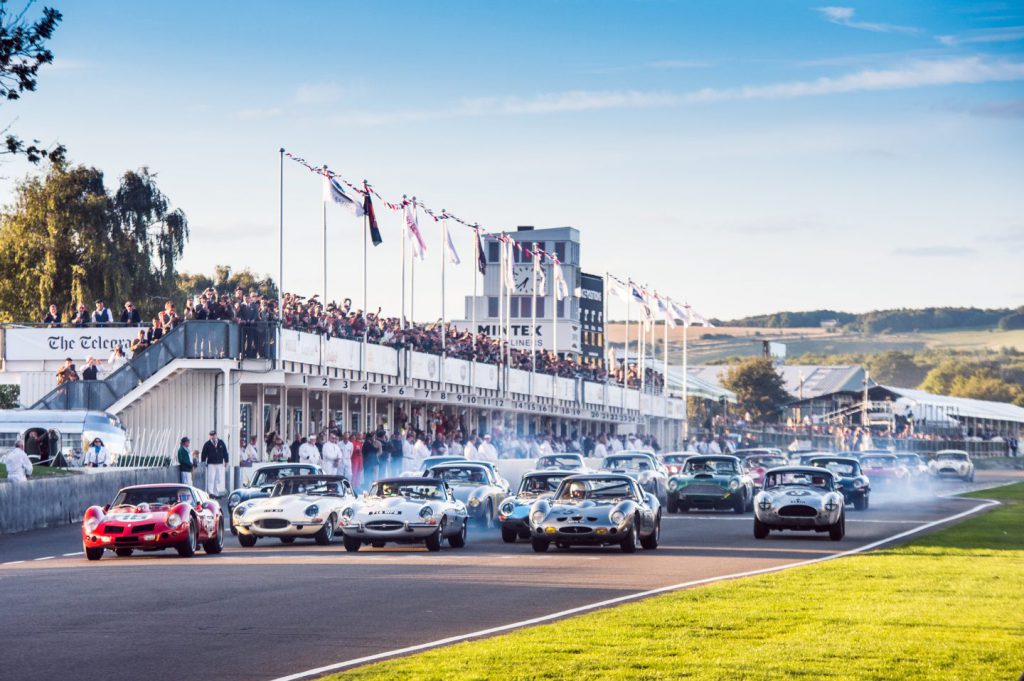 Once you've got your licence and have competed for a while you may feel like you want to try something new or have got the itch for bigger competition. It is possible to upgrade your motorsport licence to do just this! But if you have enjoyed what you have been doing for the year and want to continue, you will need to renew your licence for the following year.
To retain your Clubman licence, simply renew it for free on the Motorsport UK website, which lets you continue to compete at Clubman level events and keep receiving the member benefits as before.
If you are aiming to retain a competition licence from one year to the next you can do so under certain circumstances. The following indicates some of the main points you should consider and adhere to if you wish to retain your licence.
If you can provide proof that you held a licence in the previous year you may be able to retain a licence for the following year.
If you are unable to retain your licence, which may be due to abstaining from competition for 5 years or more, you may have to pass the ARDS, BARS or ARKS test again.
Apart from the above, there are certain criteria which differ between disciplines when aiming to understand if you can retain your licence. For all this information visit the Motorsport UK website and search for the current yearbook or read the 'What you need to know about your motorsport licence' document.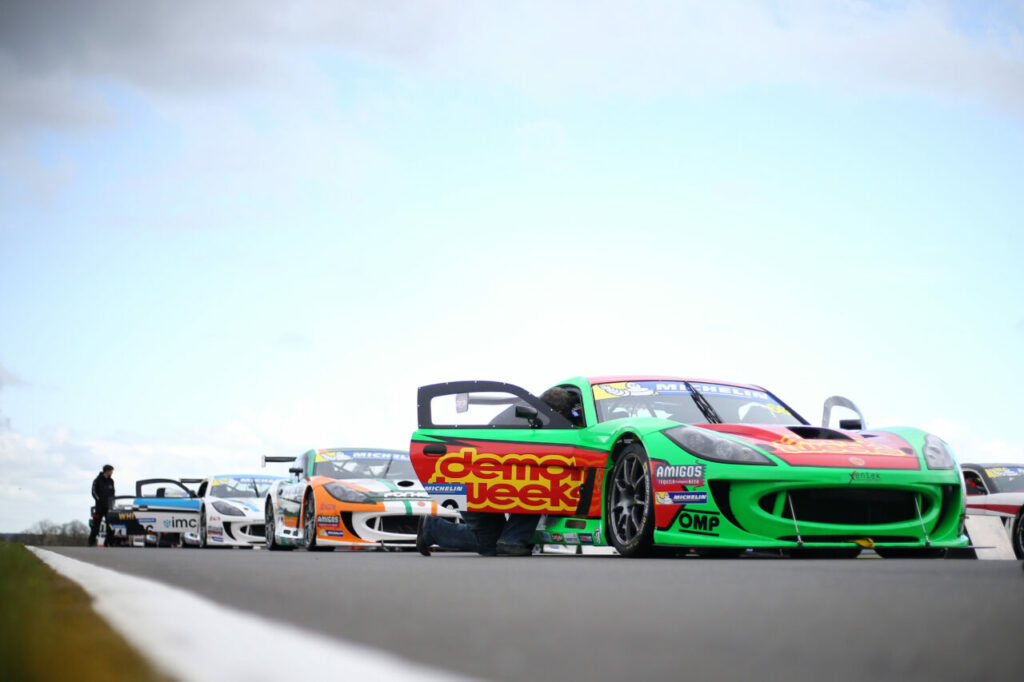 If you want to upgrade your competition licence, you can. This can be done when applying for a new licence at the start of a season or even mid-way through. To upgrade you need to acquire an 'Upgrade Card' which can be found on the Motorsport UK website.
Depending on the discipline you are taking part in dictates the way in which you can gather signatures to then be eligible for an upgrade to your licence. All details can be found in this year's Yearbook within the 'Upgrading, Downgrading and Retention of Licence' section.
You can gather signatures in several ways, even marshalling at a race event or completing an ARDS, BARS or ARKS test.
For Clubman licences, you are not required to take a test to apply for an RS Inter Club licence but the Association of Hillclimb and Sprint Schools (AHASS) offers a written examination that can count as an upgrade signature towards an RS National licence.
For Clubman licences specifically, you can spend £19.99 to gain an upgraded version of the RS Clubman licence which has several benefits, including but not limited to (as of February 2023):
In store discount at Halfords
Discount on fuel
Up to £120 cash back on Pirelli tyres (including competition tyres)
You also get a physical membership pack, with a printed personalised RS Clubman Licence and more.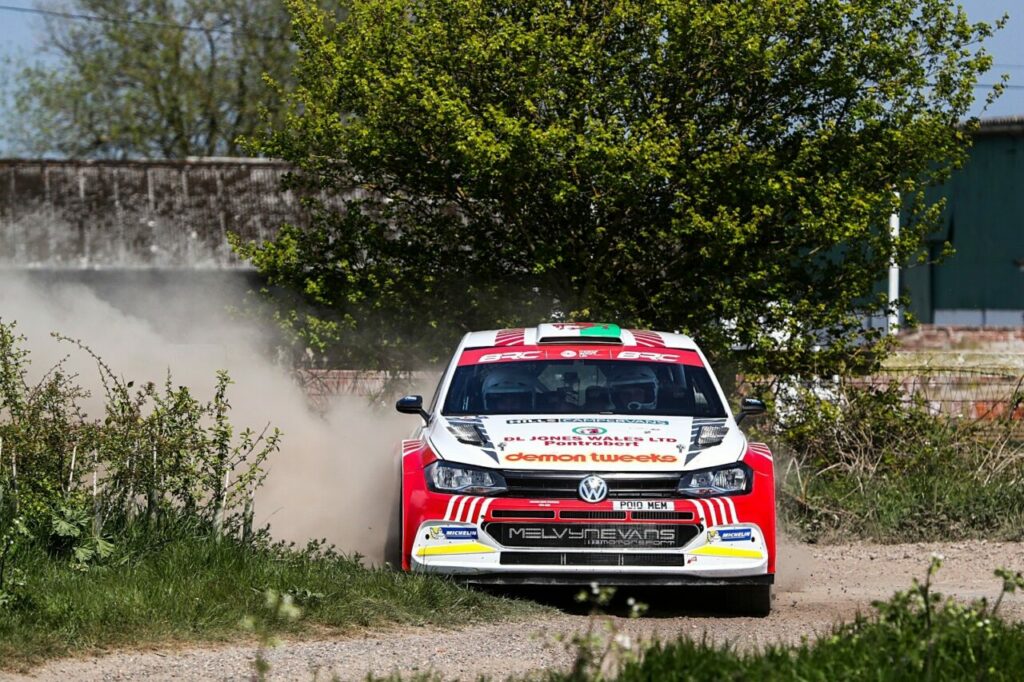 There are 3 main schools wherein training can be done, and licences can be acquired. The school you should attend is dependent on the motorsport discipline you plan to take part in.
The Association of Racing Driver Schools (ARDS) is a Motorsport UK recognised collection of race schools throughout the UK that give budding drivers the chance to prove their suitability on track and gain a competition licence.
There are 13 member schools throughout the UK which run novice driver training courses. Any one of them can be attended in order to take part and pass the test.
The ARDS and MSUK website can give all the details on what a day holds, the requirements for entry and everything else.
Costs outlined below.
At certain venues you can also undertake an 'Advanced Course'. This is designed for people who already hold a race licence but are looking to enhance their skills behind the wheel. On the ARDS site you can also become an instructor and renew your instructor licence.
As mentioned throughout, depending on the level of karting you aim to compete in will determine the motorsport licence or lack thereof required.
To enter MSUK approved kart racing you need to pass an ARKS test.
The Association of Racing Kart Schools (ARKS) is a Motorsport UK recognised group of professional kart racing schools that can train and test people to understand how competent they are behind a wheel and as such award them a licence.
The ARKS website and MSUK website can guide you on the process involved and how to book. There are many schools around the UK, all catering to different skill levels, so you can get training as well as pass the test.
Costs outlined below.
The British Association of Rally Schools (BARS) course is a requirement, if you want to compete in UK stage rallying you need to complete the RS Inter Club – Stage Rally Licence Assessment.
To enter onto a course, visit the BARS website where you can find 10 member schools throughout the UK, any of them can be attended to take the test at a fee. For more information visit the MSUK website.
Costs outlined below.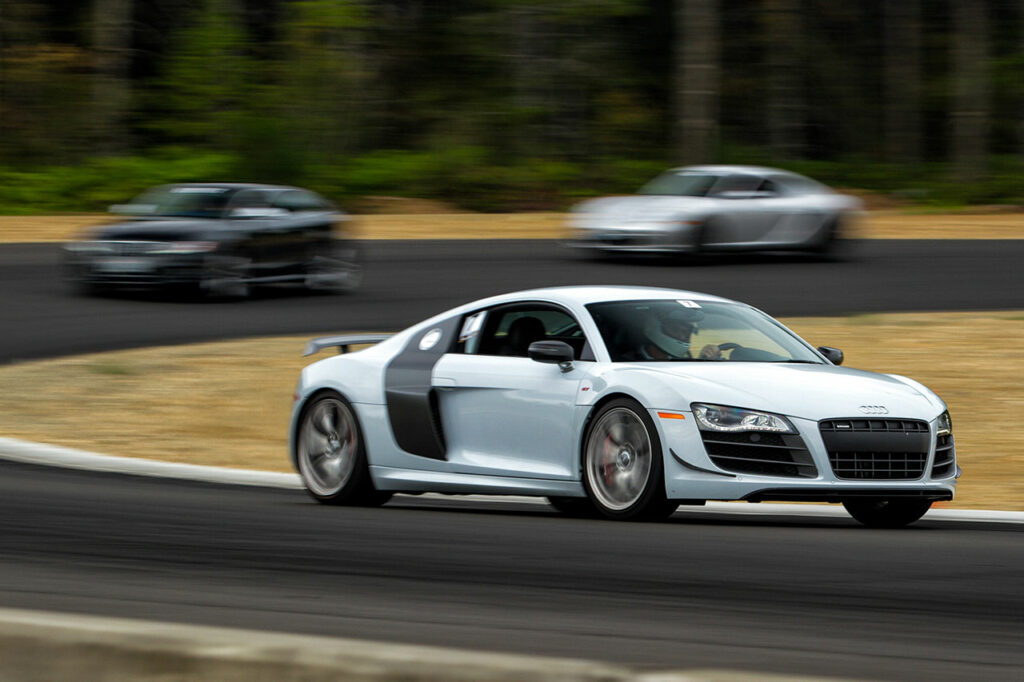 Depending where you decide to take your ARDS test will dictate the price.
You will also need to purchase the Motorsport UK ARDS starter pack before your test at £104.00. This contains the MSUK yearbook with important information and documents to study so you are ready for the test. Also included is the competition licence form.
For more information and for everything you need to know to book visit the ARDS and MSUK websites.
To book onto an ARKS course, you first need to purchase an ARKS starter pack from Motorsport UK. This costs £64.00 which contains the application form and more.
Test costs £98.00 Inc VAT if applicable. This includes the written and practical elements of the licence.
Tests can be retaken for a fee. £50 for the written test and £60 for the driving test.
This price does not include the hiring of the kart.
As with the ARDS and ARKS tests, to book onto a BARS test you need to purchase the Motorsport UK starter pack. This is priced at £104.00, available on their website. This contains the competition licence application form and more.
The actual BARS test costs £195.00. This includes the written and practical elements of the licence.
Before booking onto any of the above it's recommended to gain some experience behind the wheel. Either through a track day or arrive and drive karting for example.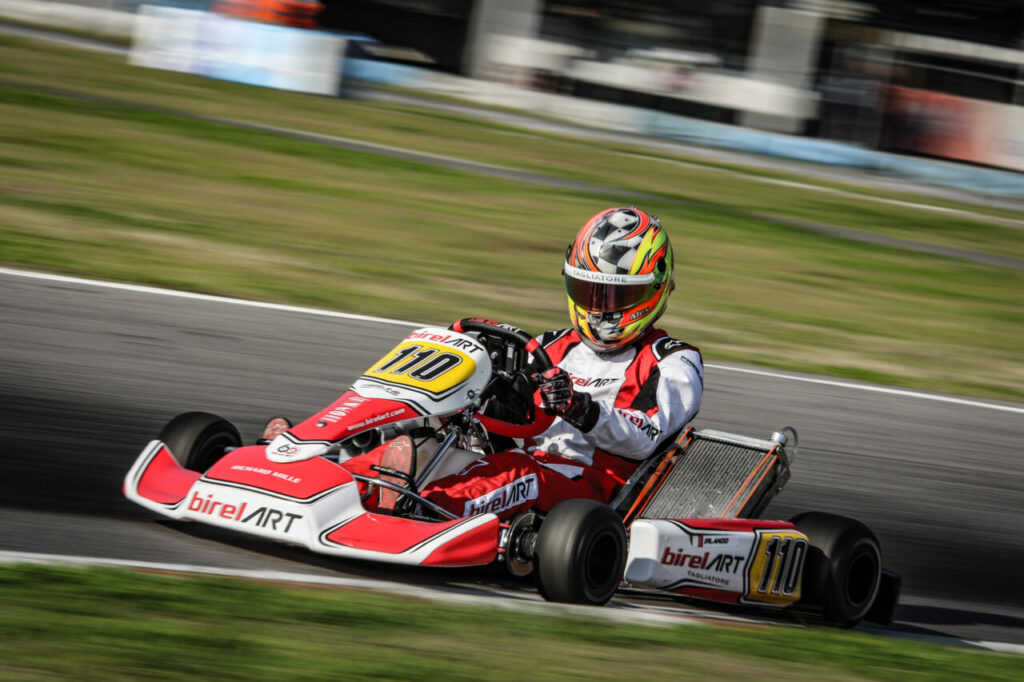 All tests, ARDS, ARKS, and BARS follow a similar format. A typical day will involve the following:
A welcome briefing – start the day with the rest of your cohort for the day. Briefing will include guidance on what to expect during the day. You will also learn what to expect when you start racing for real after the completion of the course.
Safety instructions – Safety has always been of paramount importance when it comes to motorsport. It's an inherently dangerous sport to take part in. This part of the day looks to advise and educate on how to keep yourself, competitors and surrounding staff on a circuit safe at all times.
A written test – Just like being back at school, a written examination is to be undertaken to get your motorsport licence. This usually lasts around 30 minutes. This test will cover the relevant section of the Motorsport UK yearbook, whether you are taking an ARDS, ARKS, or BARS test. Your knowledge on flags, signals and signs will be also tested.
Driving test – This is in addition to the written test, you'll need to show your competency behind the wheel. The examiner will assess your knowledge and ability to drive effectively and safely on a track or route. They will be looking at how accurately you hit the racing line and you may even be timed on a lap to see if you can navigate a circuit successfully.
A debrief – Once the day is done it's time to debrief with the examiner, who will give you the good news or the not so good news… If you pass, they will sign your application form. You can then send off your form to Motorsport UK to receive your competition licence.
Demon Tweeks top tips for passing the ARDS, ARKS, or BARS tests.
Get familiar with being on track/on route. You can do this easily by booking a track day before your ARDS test. For the ARKS you can go on an arrive and drive. For a BARS it can be tricky, but if you have a good sim setup you can get used to routes and what to expect. Same goes for karting and circuit racing. If you don't have the money or time to spend in 'real life' out on track.
If you need to get a medical certificate before your test (some circuits require this) get this beforehand! Don't wait till the night before to do it, some circuits might not let you on track without one.
Do your homework before the test day!

Understand the flags – you will need to ace this part of the test otherwise you won't get far… you need to score 100% on this part.
Read your respective part of the Motorsport UK yearbook. E.g. Rally for BARS, karting for ARKS etc. this will form the majority if not all of the written exam.

Give yourself the best chance of passing by booking in the warmer months. You're only going to make it harder for yourself if you book your test in January!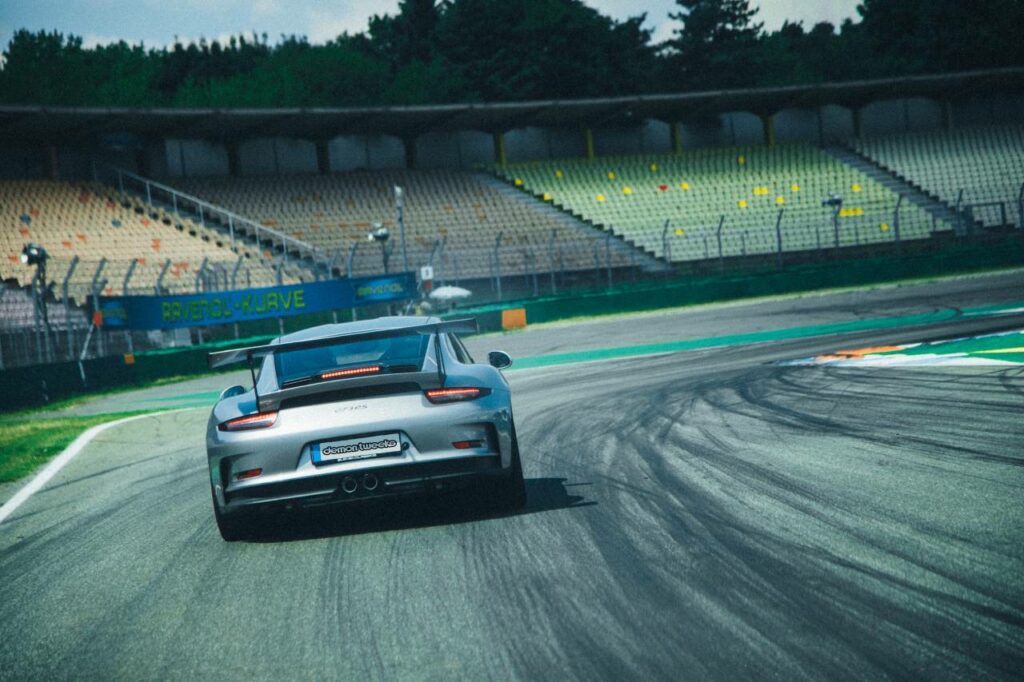 If you've made it this far, well done! You are now fully clued up on everything you need to know and do to gain/renew your motorsport licence. See you out there!
---
Enjoyed this? Read more of our latest news:
Where To Next?
Looking for the latest motorsport parts and accessories? Check out our wide range from top brands.
Come and visit us at our store, showroom and fitting centre in Wrexham.
Want to know more about our story? Learn about who we are and why we've been driven by passion for over 50 years.
Interested in everything we do? Catch up on all the latest Demon Tweeks news.