So, you have been following motorsport all your life, done a few trackdays and now want to take up competitive motor racing. That's great! But before you start browsing for your ideal racewear, there are a couple of key points to keep in mind.
Most forms of motorsport competition will conform to a set of safety regulations which have been pre-determined by the sport's governing body, the FIA. As such, certain motorsport products have been designed to meet what is known as a homologation – a minimum approved standard that is required.
The current homologation for racewear products (excluding helmets and FHR devices) is FIA 8856-2000 and this covers race suits, gloves and boots. So, if you are looking to compete in Motorsport UK or FIA sanctioned events, you will need to make sure that your racewear conforms to this homologation standard.
A key point to remember is that there are a wide range of products available including entry level, mid-range and top spec products. This means that there are racewear items to suit all budget requirements. As a general rule, as you progress through the range more advanced features are added, with those range-topping products offering the very latest technological advances.
So, let's get started.
What to look for in a race suit
The first item that you will need on your shopping list is a fireproof racing suit. This is typically a one-piece suit which is manufactured from a material called Nomex and covers your body from your neck to your wrists and ankles.
What will become apparent very quickly is just how many different race suits are on offer and how much the price varies between them. How do you choose which one is right for you? Let's take a look at the important factors to consider before making your decision.
Layers
Originally, race suits were constructed from a single layer of protective material but due to technological advances and updated safety requirements, 2 and 3-layer suits have become the current standard. The addition of these extra layers provides a greater level of protection for the driver.
The general expectation is that each layer provides around 15 seconds of protection from fire so, with each layer of Nomex fabric, you gain an extra 15 seconds of time to extract yourself from the vehicle. With this in mind it makes sense – if your budget allows – to go for a 3-layer race suit so that you have the best possible protection available.
Just to make things a little less straightforward, there are some Sparco race suits which feature a single layer of Nomex. However, these suits utilise a technology called Hocotex which features an advanced construction method to provide the protection of a 3-layer suit in a single layer.
It is worth bearing in mind that certain forms of motorsport will require you to have at least 3 layers of fire protection. However, these layers include fireproof underwear. So, it is possible to have a 2-layer race suit combined with a layer of fireproof underwear to make up your 3 layers.
Comfort and fit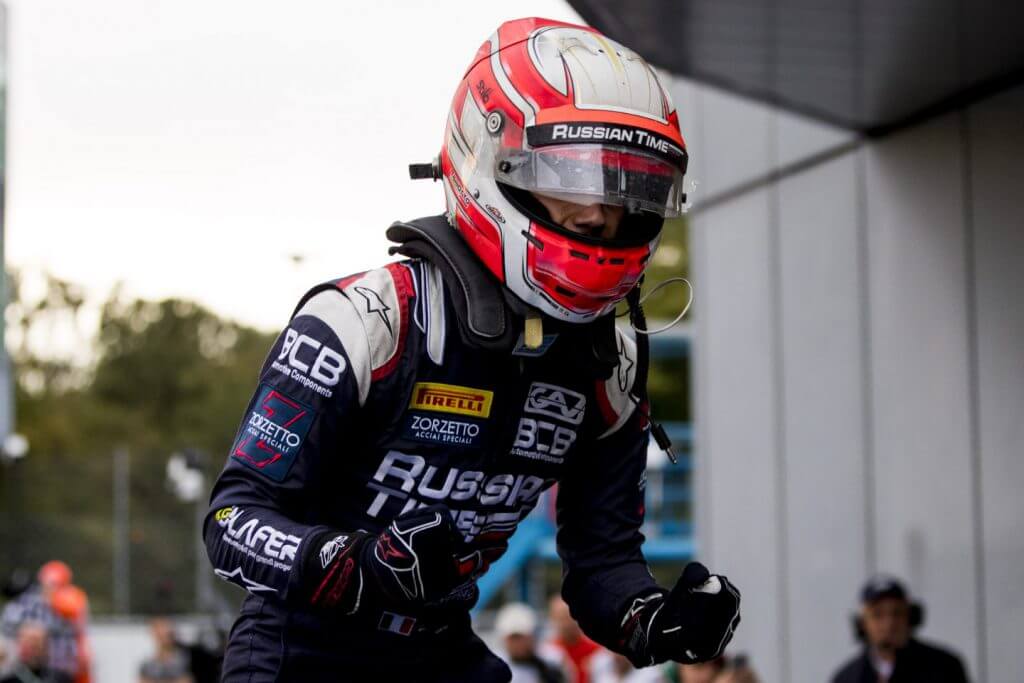 Being comfortable in the car is important. For one, it allows you to focus more fully on your driving, rather than how uncomfortable you are feeling. Most modern race suits include a range of features which have been designed to improve the fit for the driver including stretch panels, floating sleeves and breathable materials.
The addition of stretch materials and floating sleeves are all designed to improve a driver's freedom of movement, allowing the driver to make quicker movements of the steering wheel and providing much more comfort in the driving position.
Weight
Another main difference between the various suits is the weight. We know that weight makes a big difference in motorsport with teams and drivers looking to save as much as possible wherever they can, and race suits are no exception.
As per the old adage "less is more"; the lighter the suit, the more expensive it is. But with cost a major contributing factor for many, does a lighter suit really make a difference?
Well, a lightweight suit does more than simply keep the overall weight of the driver down as a lightweight race suit can actually increase the comfort for the driver as well as help to reduce the effects of fatigue in longer races.
Design
The only other attribute which sets each race suit apart is their own individual design. Most race suits are available in varying colours, with some offering striking designs while others feature a more plain style.
As style is a very personal thing, sometimes there won't be an "off-the-peg" suit which appeals or have the right colours for your particular needs. Happily, there are custom suit options available that put you in control of how your race suit will look. This means that the only limit is your imagination. Although these options are a little more expensive, they do offer a great opportunity to have a professional looking race suit.
Sizing
So, you have found the race suit that best works for you, but how do you know what size to order?
Race suits feature continental sizing and usually range from a size 44 to a size 64. However, each of these sizes have a small amount of leeway in how they fit certain parts of the body.
If you are ordering from our website, each suit will show a size guide in the description. Here you will be able to see the associated sizes for measurements including chest, waist, hips, height and weight.
Although all the suits available within our range feature the same sizing scale, the dimensions between the different brands can differ. So, a size 52 in an OMP race suit would be slightly roomier than a 52 in an Alpinestars race suit. So, pay particular attention to the individual sizing charts.
As not everyone has the same body shape, there is always going to be an element of compromise when finding the right size for you.
The two critical measurements to get right are the height and weight. If the suit which best fits your height does not match your weight requirements, you would need to choose a size which best accommodates both your height and weight.
With a suit which is too short in length or too small in width, this will cause tightness across the shoulders or around the middle when sitting in a race seat, reducing freedom of movement and making you feel uncomfortable.
If you are really struggling to find a standard sized suit which meets your sizing requirements, most suit manufacturers can provide a made to measure service. This will incur an additional cost but will offer the best fitting suit for you. For more information, contact our experienced sales staff who will be happy to assist you.
So, there you have it. That is everything that you need to know about how to choose your new race suit, up next is what to look for when choosing a pair of gloves and boots.