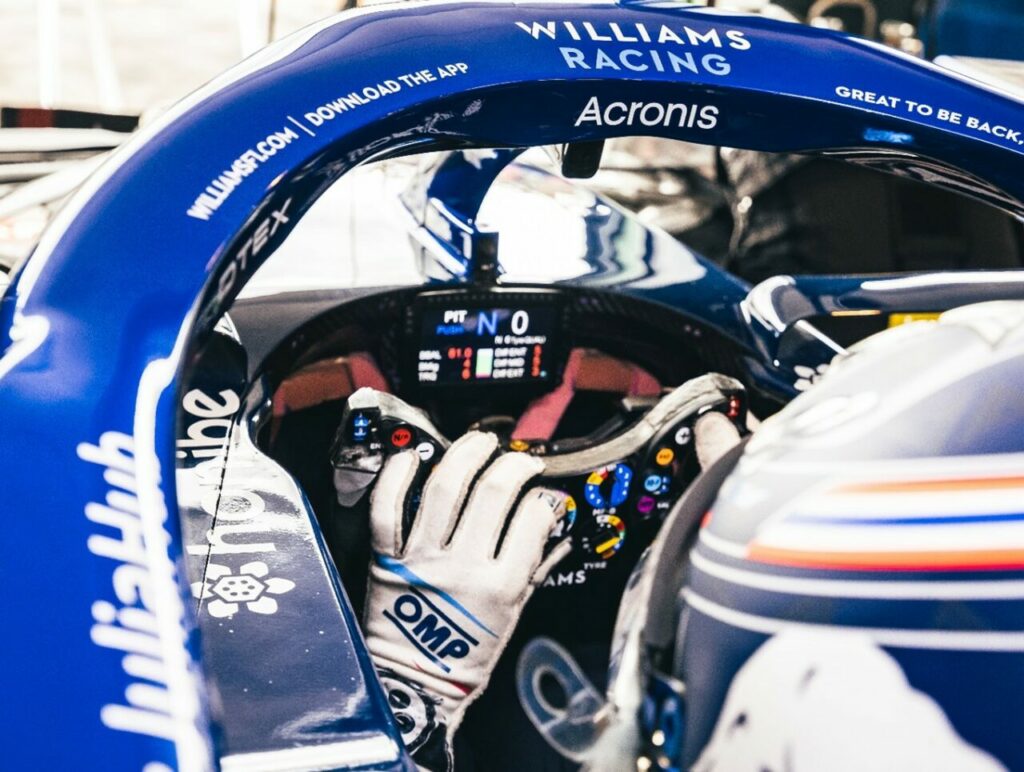 With your brand new race suit sorted, what else would you need to start racing? This next instalment of our "Racewear for beginners" series covers some smaller, but no less important items: gloves and boots, because your hands and feet are just as important to keep protected.
It is worth remembering that the required motorsport approval for both gloves and boots in FIA sanctioned events is FIA 8856-2018, though for Motorsport UK events FIA 8856-2018 can still be used so long as they are in good condition.
Choosing a pair of racing gloves
Even though they are not a requirement for some categories of motorsport, the use of fireproof gloves is highly recommended to protect the hands in case of a fire. Even if they are not mandatory for your chosen form of motorsport, there are still some strong advantages for wearing them so here are our key points to look out for when selecting your new race gloves.
Grip type
The key feature of any race glove, apart from the obvious fire protection, is the type of grip that it has. Naturally, our bare hands offer a reasonable level of grip on the wheel, but when wearing gloves, you need to replace that grip.
There is a selection of different grip materials which can be found within the range. These include suede, leather, and silicone. Each of these different materials offer a different level of grip, with silicone being the most effective.
Rather than having the grip material over the entire palm of the glove, you will notice that there are various different designs featured on both the palm and the underside of the fingers. This has been done on purpose to allow for greater dexterity, while ensuring that the all-important points of contact between the hand and the steering wheel have the best amount of grip available.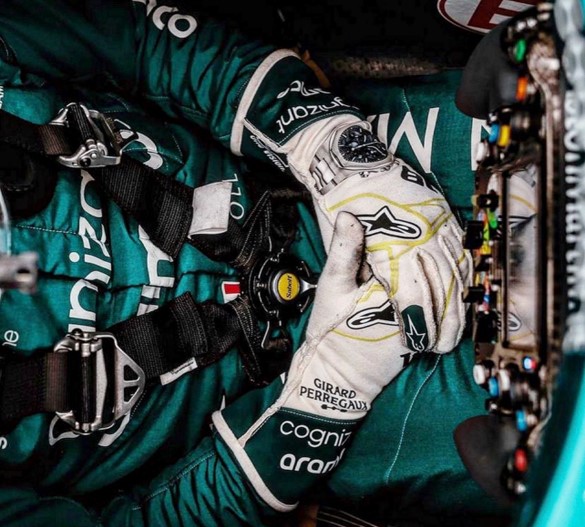 Comfort and fit
You may notice that some of the mid to high-end gloves appear to look inside-out. This is not down to a manufacturing defect but is actually something which is done on purpose, because external seams provide a higher level of comfort. This is down to a lack of pressure points acting upon the fingers when gripping a steering wheel.
As your hands are gripping on the wheel whenever you are in the car, this is when you want the gloves to be at their most comfortable. This is why many gloves feature pre-curved fingers, meaning that there is less resistance from the material when your hand is in a clasped position.
Sizing
So, how do you find the right size to make your new race gloves fit like a… well, glove?
The correct way to measure your hand is to hold your hand out flat with the palm up and run a tape measure across the widest part. Then close your hand into a fist and run the tape measure over your knuckles, excluding the thumb.
Once you have this measurement in inches or centimetres, you can refer to the sizing charts on our website or our catalogue where you can select the size which fits best.
You don't want to have too much excess material on the palm when you close your fingers as if you were gripping the steering wheel as this would cause additional pressure points and make holding the steering wheel a little more uncomfortable. You also need to make sure that the glove fits snuggly at the tips of the fingers so that you have the best grip available.
Choosing your racing boots
The other essential item of racewear that you need is a pair of fireproof boots. Like racing gloves, they are not a mandatory requirement for all forms of motorsport, however, drivers are very much encouraged to wear them. So, apart from being made using fireproof materials, what sets a pair of racing boots apart from regular shoes?
Comfort and feel
With the drivers' footwork on the pedals playing an important role in the control and speed of the car, a pair of race boots are required to do much more than simply protect the feet in the event of a fire.
The design of modern racing boots is such that it provides the driver with a high level of ankle support, while maintaining a high degree of flexibility which is important in allowing the driver to have a better feel on the pedals.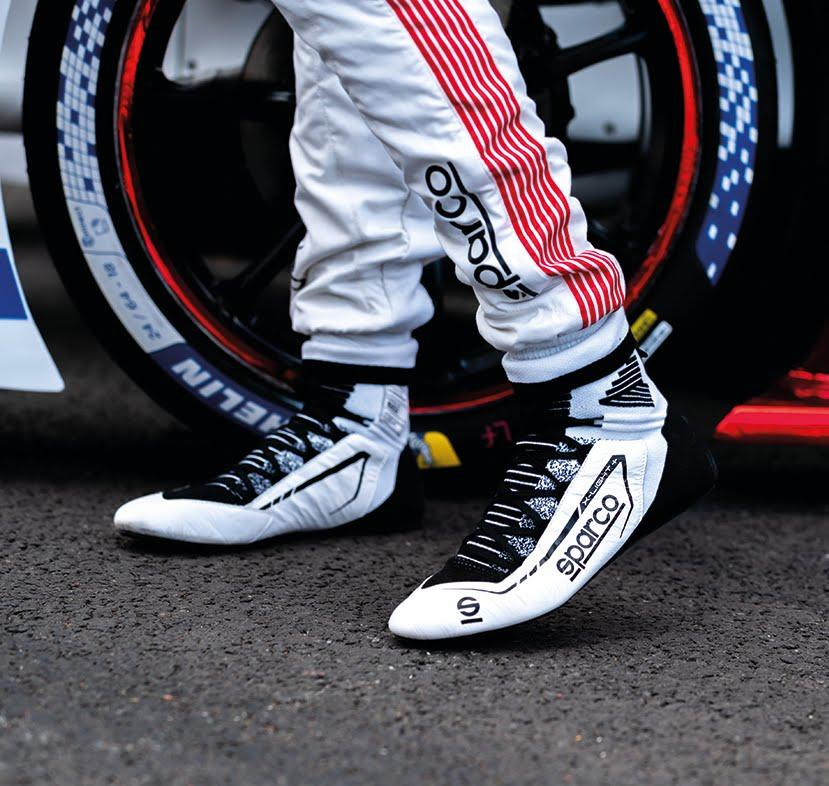 One of the main aspects which influences the flexibility of the boot is the thickness of the sole. Not only does a thinner sole provide increased flexibility in the boot, it also allows for a more natural feel on the pedal due to less material between the foot and the pedal plate. This, in turn, allows for increased consistency with brake and throttle applications for smoother and improved driving.
Weight also plays a vital role in the performance of a pair of boots. A lighter boot allows for quicker movements between the pedals and helps to reduce driver fatigue in those longer races.
Material and construction
Race boots are manufactured from high quality materials with entry level boots being constructed from suede, while mid to high range boots use strong, yet supple leather. Both offer a high level of durability and comfort in what can be a harsh environment.
To aid longevity, most race boots feature a reinforced section on the outside edge just behind the toes. This has become a main feature of race boots due to the use of heel-and-toe driving techniques which produces friction in that particular area.
Some boots feature a Velcro securing strap across the top of the boot above the laces for a greater level of support and closure. Some high end boots have quick lace systems which form around your feet giving a perfect fit.
Sizing
Just like the range of race suits, fireproof boots follow continental style sizing, mostly covering a range of 28-48 (UK kids 10.5 to adults 12). The details, of which, along with UK, US and Japanese centimetre equivalents can be found within the sizing charts shown on each product page our website.
As with race gloves, your new race boots should be a close fit. This is to avoid your foot moving about along with avoiding a large gap between your toes and the end of the boot. The result of this would be a decrease in pedal feel and control.
Race boots tend to be sized a little smaller than standard shoes, so if a size 8 is normally a tight fit, you would be best to go for a size 9 in a race boot.
Another key point to consider is that when you are sat in the car, your feet are going to be in an upright position. This means that your feet will naturally want to slip to the back of the boot. So, if your foot is loose inside the boot, then the gap from the toes to the tip of the boot will become exaggerated.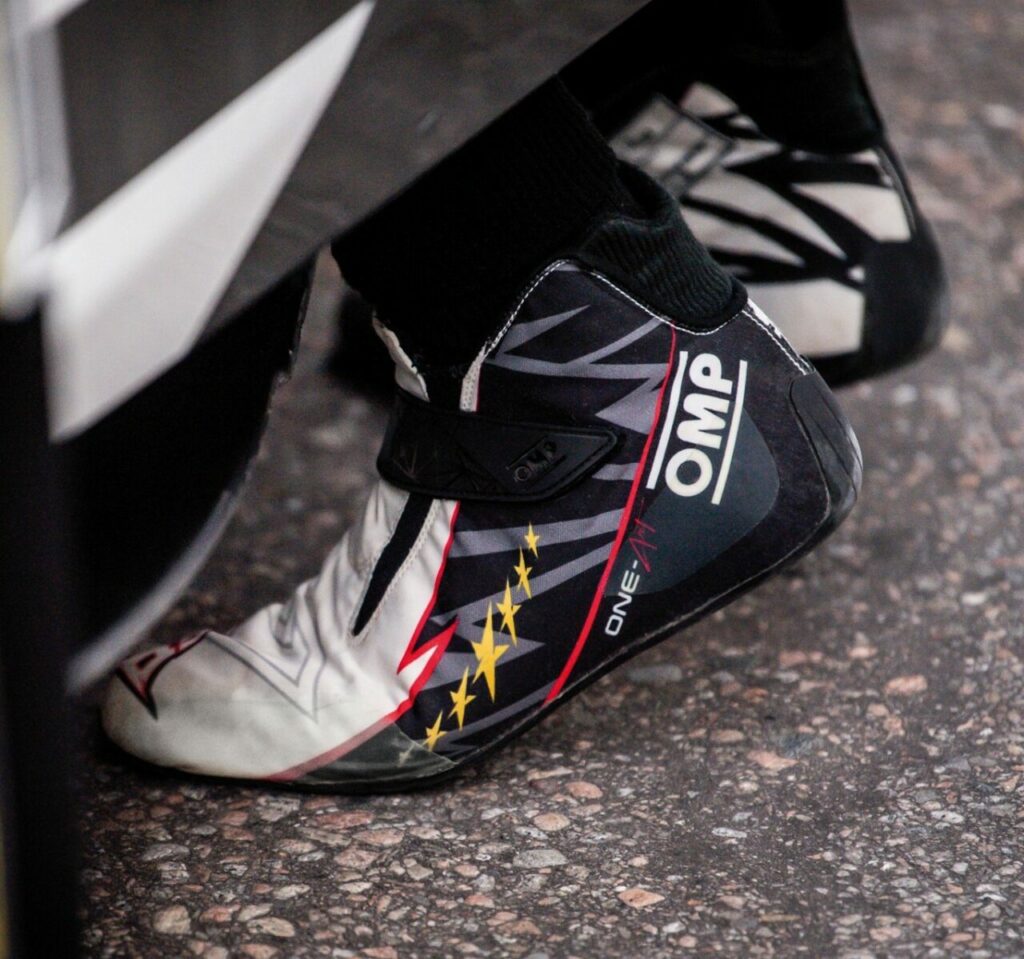 In conclusion
So, there it is, your hands and feet are now taken care of, and you are ready to have a positive level of control over the car whilst being protected from the dangers of fire.
---
Enjoyed this? Read more of our latest news:
Where To Next?
Looking for the latest motorsport parts and accessories? Check out our wide range from top brands.
Come and visit us at our store, showroom and fitting centre in Wrexham.
Want to know more about our story? Learn about who we are and why we've been driven by passion for over 50 years.
Interested in everything we do? Catch up on all the latest Demon Tweeks news.