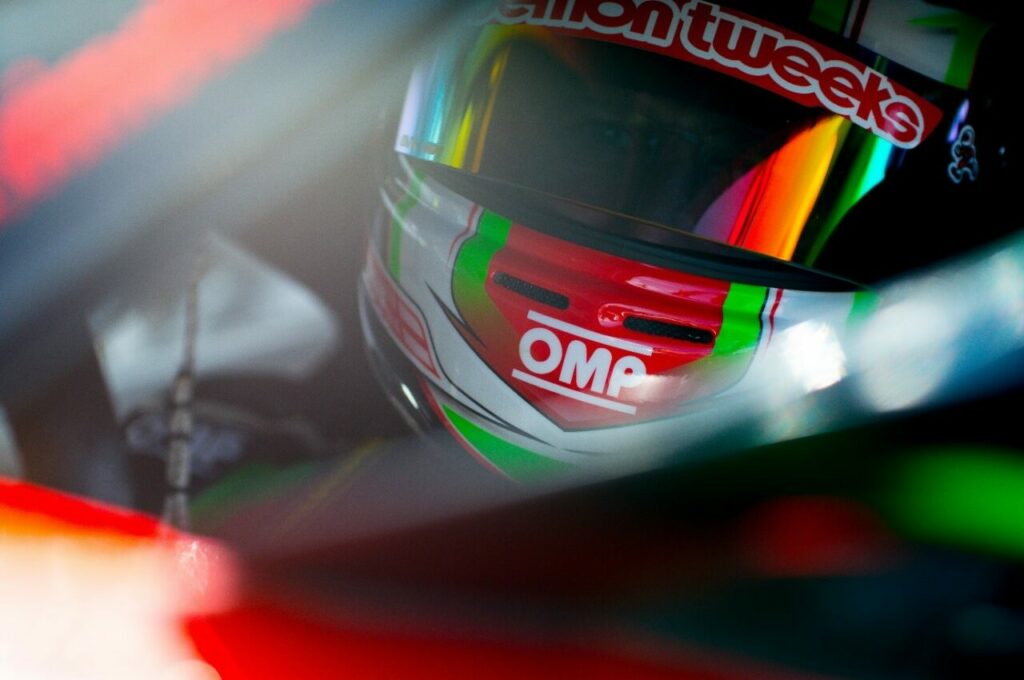 There is a wide variety of helmets for sale here at Demon Tweeks and it can be very confusing as to which helmet is suitable for the type of racing that you are doing.
The first thing to bear in mind when selecting a new helmet is which type of event you are going to be doing. As is the case in motorsport, there are a lot of regulations that need to be adhered to and helmets are no exception.
Rallying, Saloon or single seater circuit racing, Karting or track days all have differing helmet requirements, so let's look at each discipline individually and highlight the key points to look out for when selecting your helmet, including which standards you require.
Choosing a Rally Helmet
First of all, when looking at Rallying you will most likely be looking to have a helmet which has intercom capabilities. Before selecting which helmet to buy, you need to know what type of intercom you have in the car, as each intercom manufacturer tends to use a particular type of connecting plug.
Typically, the options include; Male Nexus style plugs which are found on ZeroNoise, Sparco and OMP intercoms, Female Nexus which are found on Stilo and also ZeroNoise intercom systems. Terratrip style plugs which feature on Terratrip intercoms and the entry level Sparco and ZeroNoise system.
Once you have established what type of intercom your car has fitted, or which you are intending to fit, you then need to make sure that this will be compatible with the particular helmet that you are looking to buy.
Sparco helmets feature the Nexus style plugs while Stilo and Bell use a female Nexus plug. The only exception being the Stilo Trophy Des Rally Helmet which has its own unique connector which is only compatible with the Stilo Trophy Intercom.
Once you have established which type of intercom system you are running, you can then look at whether you would prefer a full or an open face helmet.
Most rally competitors tend to prefer an open face helmet because of the better overall visibility and spatial awareness, but you can use either depending on which you feel more comfortable with.
---
Helmet standards to look for:
Event Type
Motorsport UK National
FIA Regulations
Homologation
Projected Expiry Date
Single Venue
Stage Rally
International
F1, F2, F3, FE
Snell SA2010
31/12/23
✓
✓
Snell SAH2010
31/12/23
✓
✓
Snell SA2015
31/12/23
✓
✓
FIA 8859-2015
–
✓
✓
✓ *
FIA 8860-2010
31/12/28
✓
✓
✓
FIA 8860-2018
–
✓
✓
✓
FIA 8860-2018 ABP
–
✓
✓
✓
✓
*Selected events
Choosing a Circuit Racing Helmet
If you are circuit racing in either single seaters or saloon cars the type of helmet that you need to be looking for is more of a straightforward choice.
Let's focus on single seaters first. Every driver who is planning to race a single seater must wear a full-face helmet. There is one exception to this rule though in the form of historic single seaters, where it is possible to wear an open face helmet with goggles, as it was in period. In this case it is best to clarify with your series organiser.
For all other, non-historic, single seater championships a full face helmet is required, and it is recommended to wear a helmet which has a narrow aperture, the height of the visor, as to limit the possible impact of debris to the visor area.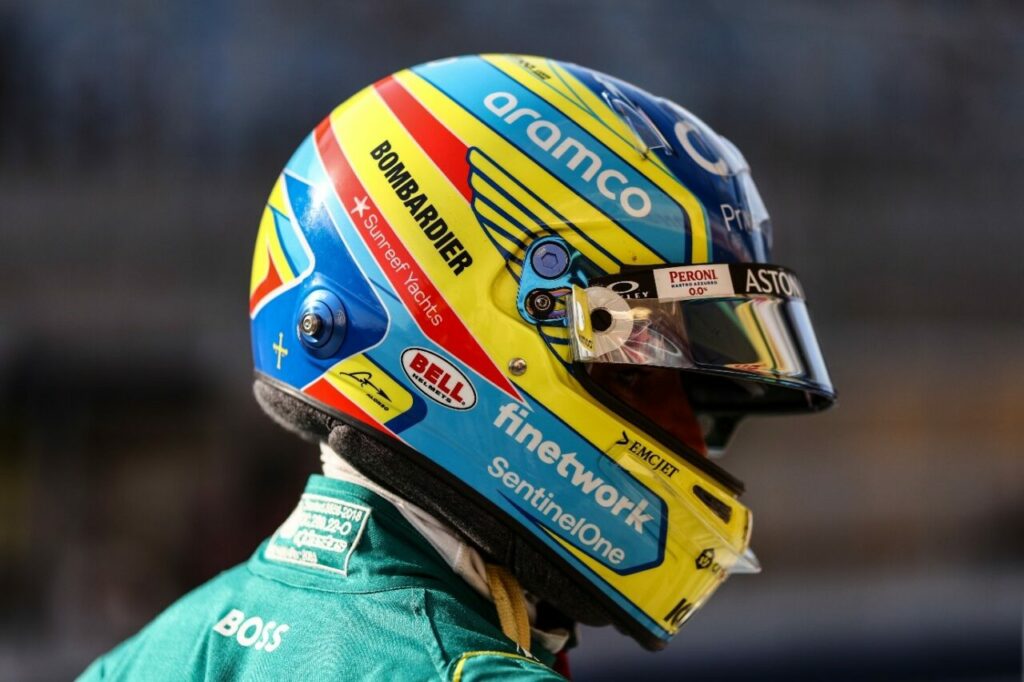 For the very highest levels of single seater competition, the FIA introduced a new standard of helmet with advanced ballistics protection (ABP). These helmets have a reduced visor aperture which is 10mm shallower than standard helmets and features a reinforced panel just above the visor to protect from the hazards of flying debris striking the helmet.
Although this is only a requirement for the links of Formula 1, Formula 2 etc, it is not exclusively restricted to those championships. Anyone driving a single seater is able to wear one of these helmets.
In saloon, or closed roof, circuit racing the choice of helmet type is less constrained, meaning that the driver can wear either a full face or an open face helmet depending on personal preferences and fit.
Many drivers prefer to use a full face helmet but with a peak rather than a visor, this provides the extra protection of a full face helmet but without being as closed in as with the visor fitted.
It's worth mentioning at this point is that certain championships prohibit the use of car-to-pit communication. This is important because some helmets are supplied with communication equipment pre-fitted. This will not be allowed and may cause you to not pass scrutineering.
---
Helmet standards to look for:
Event Type
Motorsport UK National
FIA Regulations
Homologation
Projected Expiry Date
Club Racing
International
F1, F2, F3, FE
Snell SA2010
31/12/23
✓
Snell SAH2010
31/12/23
✓
Snell SA2015
–
✓
Snell SA2020
–
✓
FIA 8859-2015
–
✓
✓ *
FIA 8860-2010
31/12/28
✓
✓
FIA 8860-2018
–
✓
✓
FIA 8860-2018 ABP
–
✓
✓
✓
What you will need to be aware of is that many UK club racing championships now feature rounds at overseas venues such as Spa Francorchamps or the Nürburgring. If your chosen championship features one of these events, you will need to ensure that your helmet has the relevant FIA approval, or you will find that you will not pass scrutineering.
Choosing a Karting Helmet
The helmet regulations for Karting are dependent on the age of the driver. Drivers up to 15 years old need a Snell-CMR 2016 approved helmet for karting. This is due to the CMR homologated helmets being lighter in weight and, as such, exert less force on the neck. This is a requirement as younger driver's necks are not as strong as an adults' neck.
If you are 16 and over, there are non-CMR approved karting helmets which are suitable for use in all Motorsport UK karting. It is also possible to wear a Snell or FIA approved motorsport helmet.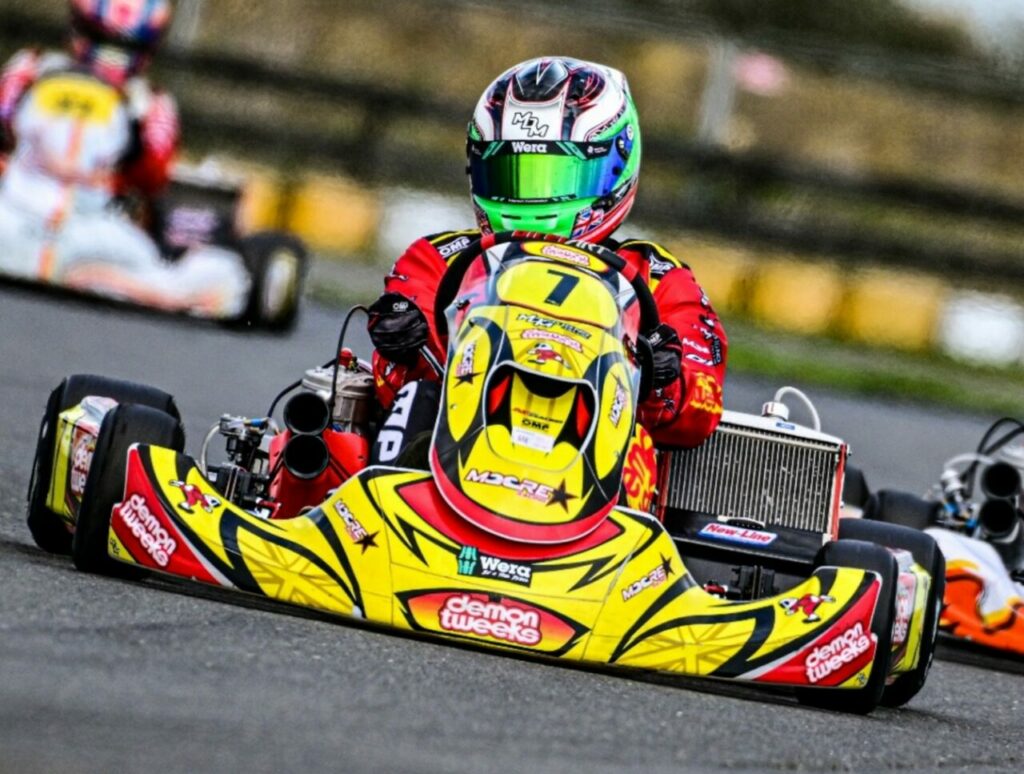 Helmet standards to look for:
Event Type
Homologation
Projected Expiry Date
Required for Drivers Under 15
Karting Including Super 1
Karting & Car Racing
Snell FIA CMR2007
–
✓
✓
Snell FIA CMS2007
–
✓
✓
Snell FIA CMR2016
–
✓
✓
Snell K2010
31/12/23
✓
Snell K2015
–
✓
Snell K2020
–
✓
Snell SA2010
31/12/23
✓
✓
Snell SA2015
–
✓
✓
Snell SA2020
–
✓
✓
FIA 8859-2015
–
✓
✓
FIA 8860-2018
–
✓
✓
Other Styles of Motorsport Helmets
Of course, there are other forms of motorsport which do not really fit into the above categories. For disciplines such as Sprints, Hill Climbs, Drag racing, Cross Country, Trials etc, it is always wise to consult with the championship organisers to ensure that you are buying the correct type of helmet.
However, as a general rule, if you look to buy a helmet that is fit for circuit racing and carries the Snell and/or FIA approvals, you will not only have a helmet which is fireproof but also of a high standard of protection.
The same rule applies if you are looking at doing track days. As there is not a specific helmet standard listed, it is down to the discretion of the track day organiser, so always check before you book.
If you are still unsure about anything mentioned in this guide, please get in touch with our sales team who will be happy to answer your questions and make recommendations.
---
Enjoyed this? Read more of our latest news:
Where To Next?
Looking for the latest motorsport parts and accessories? Check out our wide range from top brands.
Come and visit us at our store, showroom and fitting centre in Wrexham.
Want to know more about our story? Learn about who we are and why we've been driven by passion for over 50 years.
Interested in everything we do? Catch up on all the latest Demon Tweeks news.