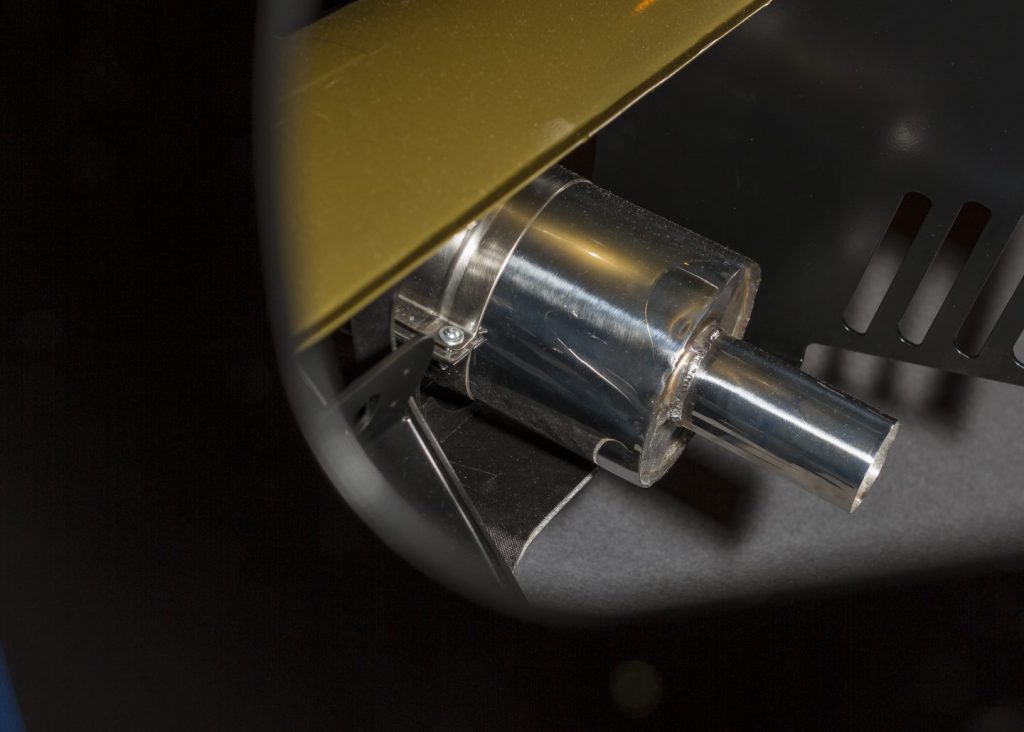 The sound of a DFV at full chat on open pipes is pure music to any motorsport fan, unfortunately, Mr Busybody from Notinmybackyardington is not always inclined to agree. Continue reading for everything you need to know on exhaust silencers and noise reduction at circuits.
Most circuits have noise limits in place to try to keep everyone happy. Motorsport exhausts are primarily designed for maximum performance but often do not have enough silencing to meet increasingly stringent noise levels. Current noise levels are below, however these should be checked as they can be subject to change, some classic racers are exempt on some meetings:
| | | |
| --- | --- | --- |
| Circuit | Static (dB) | Drive-by (dB) |
| Anglesey | 105 (95 on quiet days) | 101 (77 on quiet days) |
| Brands Hatch | 105 (evenings 102) | 92 |
| Cadwell Park | 105 | N/A |
| Castle Combe | 100 | 94 |
| Croft | 105 (88 on quiet days) | 70 (average over an hour) |
| Goodwood | 105 (98 with >9 cars) | 101 (96 with >9 cars) |
| Knockhill | 105 | N/A |
| Lydden Hill | 105 | N/A |
| Mallory Park | 105 | N/A |
| Oulton Park | 105 | N/A |
| Mondello Park | 105 | N/A |
| Pembrey | 105 | N/A |
| Silverstone | 105 | N/A |
| Snetterton | 105 (102 evenings) | N/A |
| Thruxton | 90 | N/A |
Rallying noise levels are 98 dB except stage rallying which is 100db.
Exhaust noise measurement
The definition of the decibel is based on the measurement of power in telephony of the early 20th century in the Bell System in the US. One decibel is one tenth (Deci-) of one bel, named in honour of Alexander Graham Bell. However, the bel is seldom used. Today, the decibel is used for a wide variety of measurements in science and engineering.
On the decibel scale, the smallest audible sound (near total silence) is 0 db. A sound 10 times more powerful is 10 dB. A sound 100 times more powerful than near total silence is 20 dB. A sound 1,000 times more powerful than near total silence is 30 dB. To put all of that into some context, here are some common sounds and their decibel ratings:
Whisper – 15 dB
Normal conversation – 60 dB
A petrol lawnmower – 90 dB
A car horn – 110 dB
A rock concert or a jet engine – 120 dB
A gunshot or firework – 140 dB
Distance affects the intensity of sound so if you are far away, the power is greatly diminished. All the ratings above are taken near the sound.
Any sound above 85 dB can cause hearing loss, and the loss is related both to the power of the sound as well as the length of exposure. Eight hours of 90-dB sound can cause damage to your ears; any exposure to 140-dB sound causes immediate damage (and causes actual pain). The use of ear protection inside the car and the pit lane is highly recommended.
A sound meter is a valuable addition to the race kit, it will allow the cars noise level to be checked before arriving at the track, and useful for pitlane use to check if ear protection is advisable. Care should be taken to read the instructions and measure in the same manner as used at the track.
Motorsport noise is checked using the following method, measurements will be made at 0.5m from the end of the exhaust pipe with the microphone at an angle of 45° with the exhaust outlet and at a height of 0.5 to 1.0m above the ground.
Where more than one exhaust outlet is present, the test will be repeated for each exhaust and the highest reading will be used. In circumstances where the exhaust outlet is not immediately accessible, the test may be conducted at 2.0m from the centre line of the vehicle at 90° to the centre line of the vehicle, with the microphone 1.2m above the ground.
Common exhaust silencing problems
An exhaust system may not give the required silencing for any or a combination of the following reasons:
Inadequate silencing in the system. A car up to 2 litres may comply with noise regs with one silencer but any larger engine will generally require at least two (or more in some cases especially cars with two separate systems such as V6 / V8)
Silencer packing burnt away or deteriorated through age (also reduces exhaust flow)
Silencer internals / baffles corroded or missing
Silencer poor quality and resonating due to thin wall construction.
System too short for enough silencing (mid and rear engine cars).
Poor mounting allow contact with body or frame.
Choosing an exhaust silencer
Racing and performance silencers are predominately the straight through or absorption type. The sound energy is reduced by deadening material (such as fibreglass, ceramic wool, or stainless wools) wrapped around a perforated tube through the centre of the silencer. This gives the best possible flow with very little back pressure. A straight through silencer with good packing will flow almost as well a plain pipe of the same size, and this will decrease as the packing burns away as the gases will be able to flow into the holes left behind. This packing needs to be maintained if repackable or the silencer replaced if sealed.
Road car or some tuner boxes are resonated where the gases pass through chambers in the silencer typically 2 or 3 linked by pipes. This is more effective at silencing but not so good for exhaust flow. The other type is diffuser type where the gases exit around discs at the end of the exhaust. This flows well and can be tuned for different noise levels and flow. These are very short so great where space is at premium such as rear-engine cars.
The following criteria will need to be checked for selecting the correct silencer:
Bore size
Aftermarket silencers normally fit over the outside of the pipe they are being fitted to, so the outside diameter of the existing pipe will need checking. If replacing an existing box, then the internal diameter of the silencer needs to match the new unit. If the bore size is between common sizes stepped sleeves or reducers are available. Common bore sizes are 1.75" (45mm) 2" (50.8mm) 2.25" (57mm) 2.5" (63.5mm) 3" (76mm) and 4" (101.6mm).
Size & Shape
The larger the diameter the greater the packing the better the silencing. A round section silencer will have more packing around the circumference of the pipe, but this can be restricted by the space available. If ground clearance is an issue an oval silencer will give plenty of packing either side but fit closer to the body or chassis. The longer the silencer the more noise reduction will be achieved, space again might be the limiting factor. Some silencers are available with two pipes in and out which can save room and weight on cars with V or boxer engines that have two separate systems.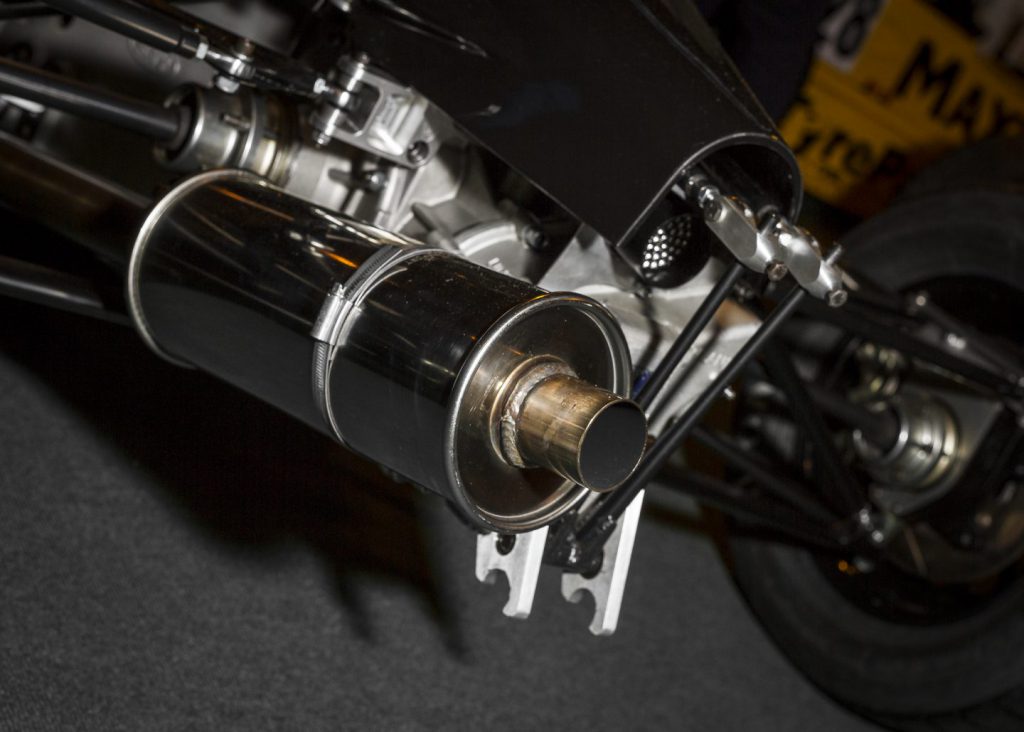 Angle
A silencer that is offset or angled can often be replicated by using angled exhaust bends either end.
Material
Steel is popular for competition exhausts being generally thicker to counter corrosion so does not resonant like stainless steel which is normally thinner wall. Steel is less likely to fracture or crack in applications subject to a lot of movement or vibration. Stainless is normally lighter due to the thinner wall as it does not corrode but is very beneficial if the car is stood for long periods. Some top end tuner exhaust systems can be titanium, this is rarely used on aftermarket standalone silencers. However, motorcycle end cans are sometimes used on some open wheel cars, popular for instance on bike engine autograss cars. These can be constructed in titanium, carbon, alloy, or stainless steel.
Types of exhaust silencers
There are several different types of exhaust silencers to consider, each offering something different in terms of its construction, fitment and performance:
One-piece exhaust silencers
Welded construction and will clamp or weld in place. The internal pipework is permanently fixed in place, once the packing has deteriorated it will need replacing. Generally lighter and stronger than repackable silencers. Straight through / absorption type. Jetex and Custom Chrome both offer a good selection.
Repackable exhaust silencers
As the name suggest can be taken apart to repack the sound deadening material. This allows the flow and noise reduction to be optimised. Straight through / absorption type and as above will clamp or weld in place. Custom Chrome offer repackable silencers.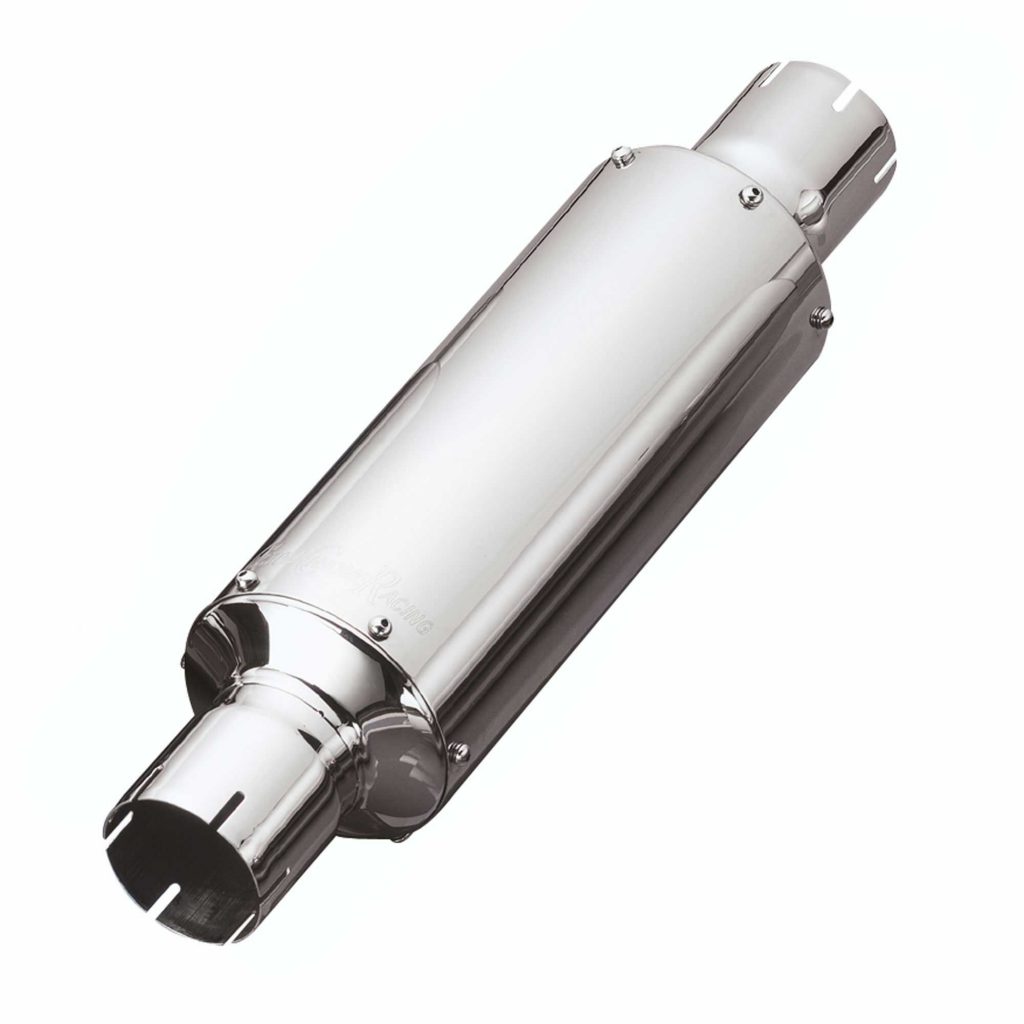 Diffuser exhaust silencers
These reduce noise by covering the end of the tailpipe with a series of discs that allow the gases to exit radially. The number of discs can be varied to fine tune the flow and noise reduction. The full number of discs will equal or exceed the surface area of the pipe exit and will give the most flow but the least noise reduction. Removing the discs will reduce the exit surface area so give less flow but more noise reduction. (A good analogy is to think of a cone facing the exhaust exit holding it further away will allow the flow of gases and makes little or no difference to the noise, while bringing it much closer will reduce the flow of gases and noise.)
This allows the exhaust to be altered to match noise levels and being very compact / short is very useful on rear or mid-engine cars. The diffuser silencers are sold as disc only types or combined with a straight through / absorption silencer for extra silencing. These can be weld on or clamp on type. The weld on type can be used be welded to appropriate connectors to allow clamping if required. Supertrapp offer both types.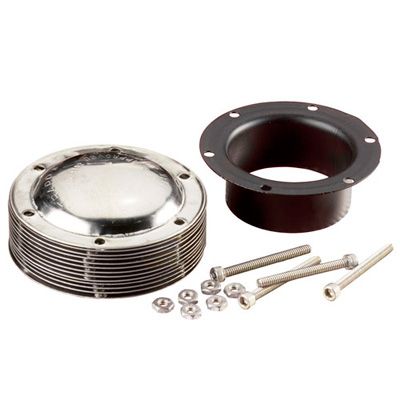 Temporary baffles / inserts
An exhaust that is close to the noise limit can be reduced by fitting inserts in the tailpipe provided it is straight for enough length for the insert to fit inside / outside. Jetex and Decibel Slayer are the two brands available.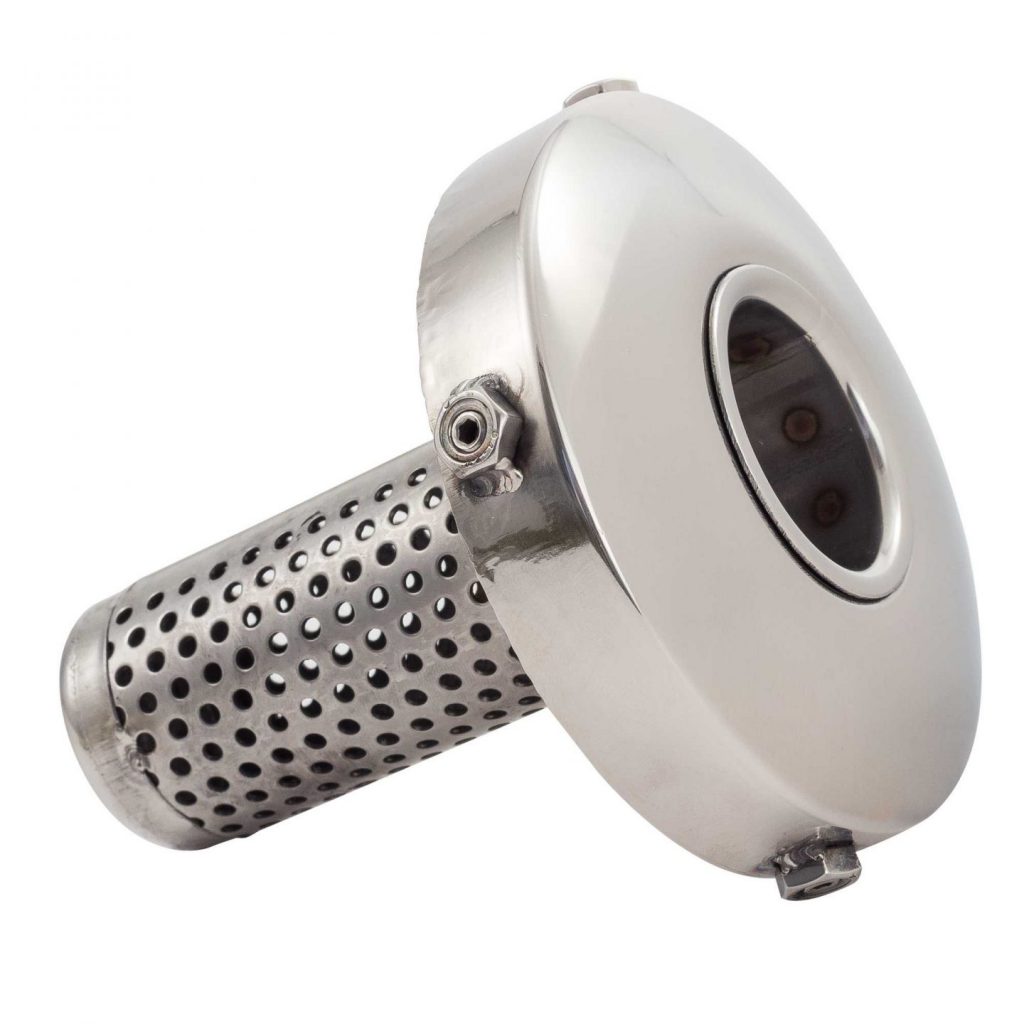 Some useful tips
Angling the tailpipe towards the ground can deflect and absorb some of the sound energy
Check the system is not too solidly or to loosely mounted, the exhaust will last longer, and unwanted resonating will be reduced or eliminated. Flexible couplings can help allow movement.
If the noise level is very high in the cockpit heat / sound insulation used under the car will reduce driver fatigue and reduce the chance of hearing damage.
Tapping or shaking the silencer will often reveal loose or damaged internals
Joints should have a good seal and be tight, loose joints will allow air and cause popping and banging adding to the noise level. Partially blocking the tailpipe at tick over can quickly reveal any leaks.
Short exhausts on rear engine cars where there is little room for silencers can be quietened by adding bends to reduce the sound energy and increase the length (a popular fitment is to take the box across the rear of the car) Diffuser silencers are particularly useful in these applications.
There you have it, now you have everything you need to know regarding exhaust silencers and noise reduction on a circuit!
---
Enjoyed this? Read more of our latest news:
Where To Next?
Looking for the latest motorsport parts and accessories? Check out our wide range from top brands.
Come and visit us at our store, showroom and fitting centre in Wrexham.
Want to know more about our story? Learn about who we are and why we've been driven by passion for over 50 years.
Interested in everything we do? Catch up on all the latest Demon Tweeks news.