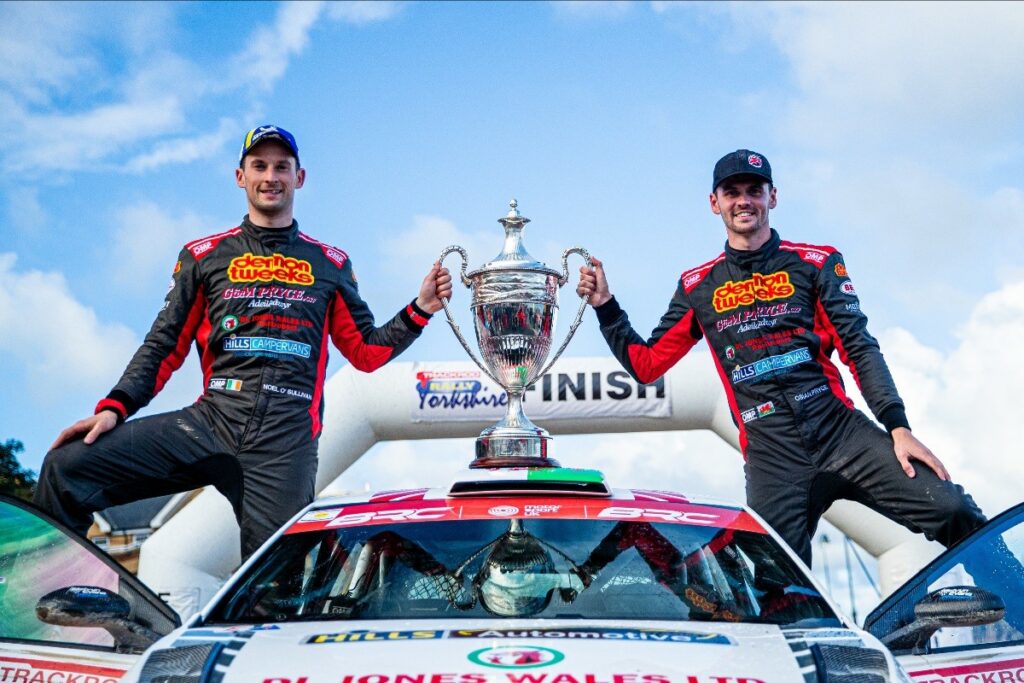 Osian Pryce has been crowned champion of the 2022 British Rally Championship – winning the title for the first time following victory on the Trackrod Rally Yorkshire.
 
It was his fourth maximum British Rally Championship points score in five events this year – and the second title he's won on the Trackrod, having clinched the Fiesta ST Trophy in 2011.
An exceptional year

The 29-year old Machynlleth-born driver had led the BRC many times before and had previously finished runner-up three times – but this was his year, as another faultless performance in his Melvyn Evans Motorsport-prepared and Michelin-shod Volkswagen Polo GTI R5 gave him and Irish co-driver Noel O'Sullivan the title with one round remaining.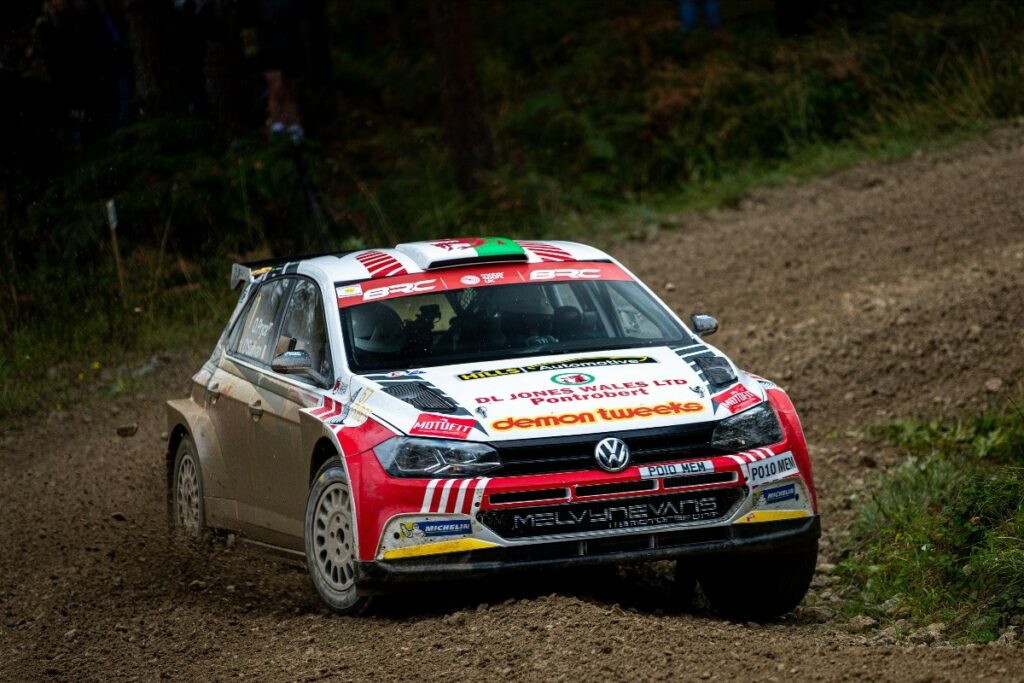 Osian made a solid start on the opening 11-mile stage held at night through Dalby forest – and despite catching some dust from non-championship cars running ahead of him he took a 5.2 second lead into the overnight halt.
 
He extended that lead to 24.5 seconds after a blistering time through Cropton (SS2) and then set two more fastest stage times through Gale Rigg (SS3) and Staindale (SS4) to arrive at the final service halt with a healthy 28.5 second advantage.
 
Two stages through Langdale (SS5) and a repeat run of Dalby (SS6) now separated Osian from Britain's premier rally title. It was time to ease off slightly as a controlled and inch-perfect run to the finish saw him take the Trackrod Rally Yorkshire win by 20.4 seconds and with it clinch the BRC title in sensational style.
 
Osian joins a prestigious list of British rally champions, which includes Elfyn Evans, Gwyndaf Evans, Dai Llewellin, Colin McRae, Malcolm Wilson, Jimmy McRae, Ari Vatanen, Stig Blomqvist, Hannu Mikkola and Roger Clark.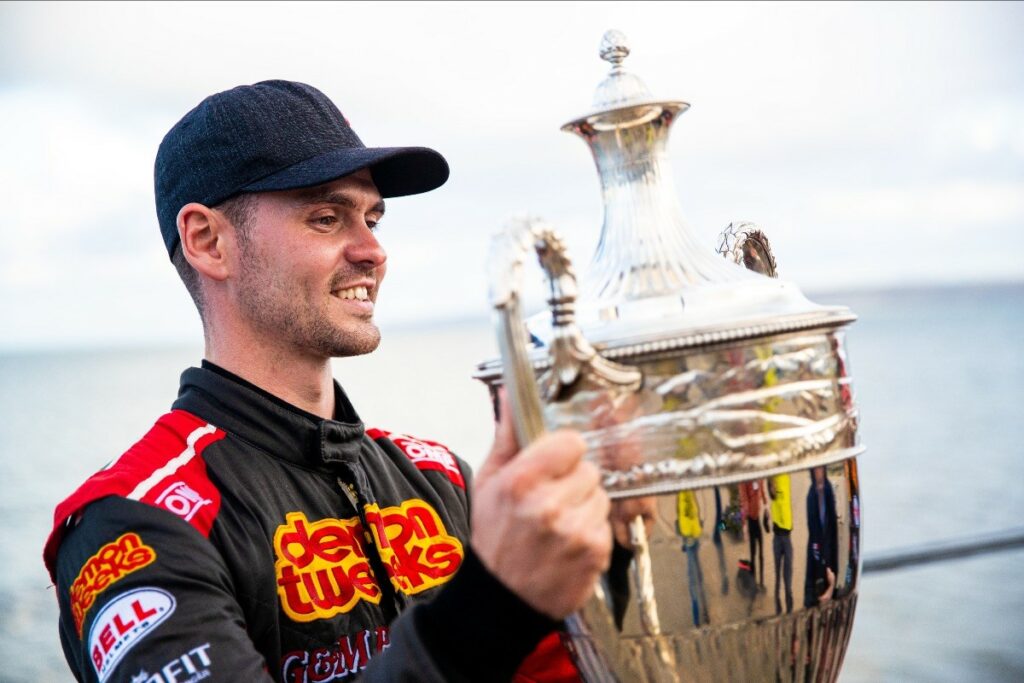 What Osian had to say
"I've always wanted to have my name on the British Rally Championship trophy," said Osian.
 
"It has been such a long process to make this happen, and I have to say a huge thank you to everyone who has made this happen."
 
"We have been patient, the hunger never faded so I'm so glad we persevered and kept at it. 
 
"I've tried to do this for many, many years and I'll forever be in debt for people's generosity, kindness and support. I just hope this repays them because I'm very proud of them and proud of what we have achieved."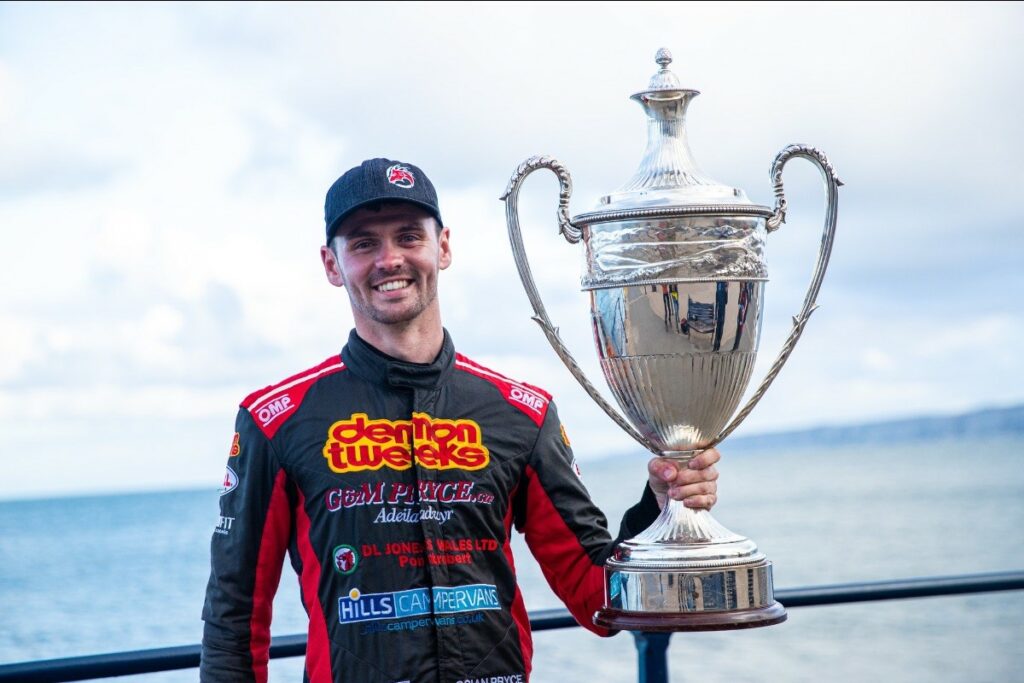 Well done Osian from everyone at Demon Tweeks. Stay up to date with Osian at the following link – http://www.osianpryce.com/
For everything Demon Tweeks and to see the gear we supplied him to help him win the British Rally Championship click through to the website – https://www.demon-tweeks.com/uk/
---
Enjoyed this? Read more of our latest news:
Where To Next?
Looking for the latest motorsport parts and accessories? Check out our wide range from top brands.
Come and visit us at our store, showroom and fitting centre in Wrexham.
Want to know more about our story? Learn about who we are and why we've been driven by passion for over 50 years.
Interested in everything we do? Catch up on all the latest Demon Tweeks news.