The world of motorsport and car enthusiasts alike are mourning the loss of one of the great pioneers. The legend that is Ken Block sadly passed away aged 55. After a career that spanned over two decades, he leaves behind an incredible legacy that changed the face of motorsport and car culture forever.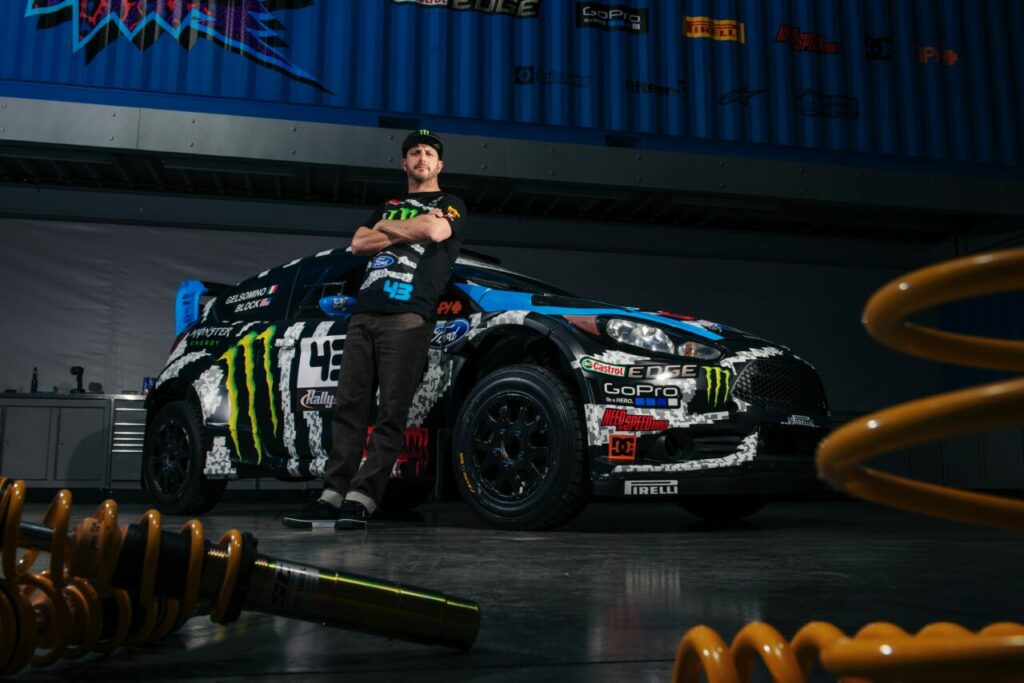 The man, the myth, the legend
Block first came onto the motorsport scene back in 2005 when he entered Rally America and instantly showcased his talent by placing 3rd in Class and 4th overall. His performance in his debut season earned him the Rally America Rookie of the Year award.
This was a sign of things to come for Ken, who went on to compete in the first ever X-Games rally event at X Games XII the following year. He finished the event in 3rd place to take home the bronze!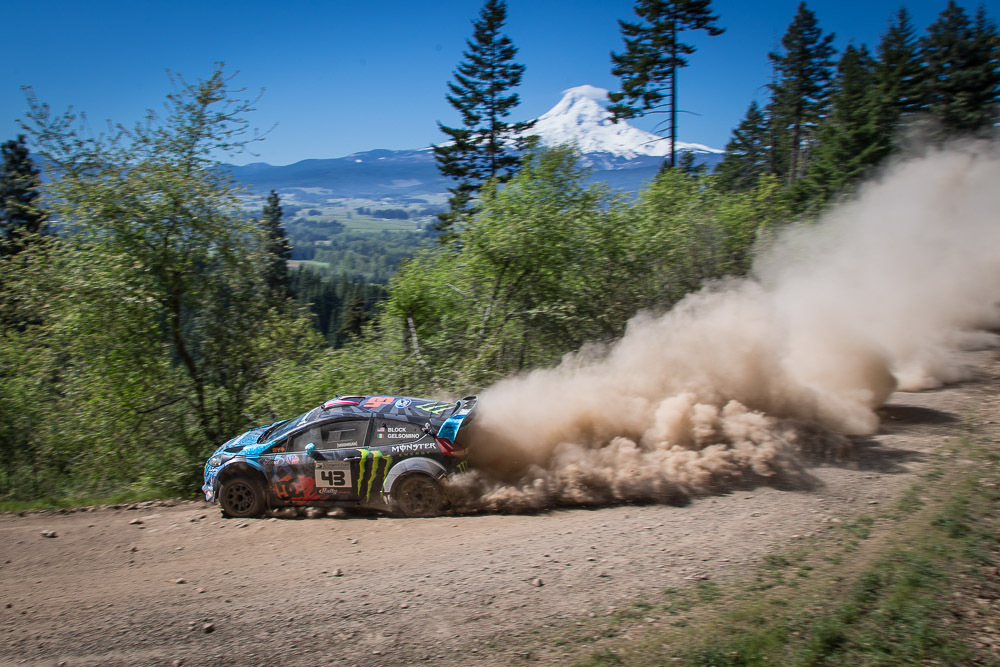 The next few years would see Ken enter the WRC for the first time, in which he achieved two top-five stage times in the Group N class. He also saw wins in the Rally New York USA and Rallye Baie-des Chaleurs competitions. His signature Gymkhana events also exploded onto the scene.
This success caught the eye of the Top Gear team over in the UK and in 2009. They invited him onto the show Captain Slow a thing or two about how to drive and drive quickly!
In addition to his success within the world of rallying, Ken pushed the boundaries in his new and experimental project, Gymkhana. Though the concept isn't new, Ken wanted to take it to the next level and showcase it to the masses.
Gymkhana
First launched 14 years ago the Gymkhana series has racked up over 560 million views on YouTube alone. The latest installment, released just over 3 weeks ago starred his old DC Racing partner Travis Pastrana. It features a Subaru 'Family Huckster Wagon' which is loosely based on the 1983 GL Wagon. 
The series has adapted over the years with EV and Hillclimb versions being released. This was testament to Block's attitude. He loved taking on challenges, trying new things and an obsession to push boundaries.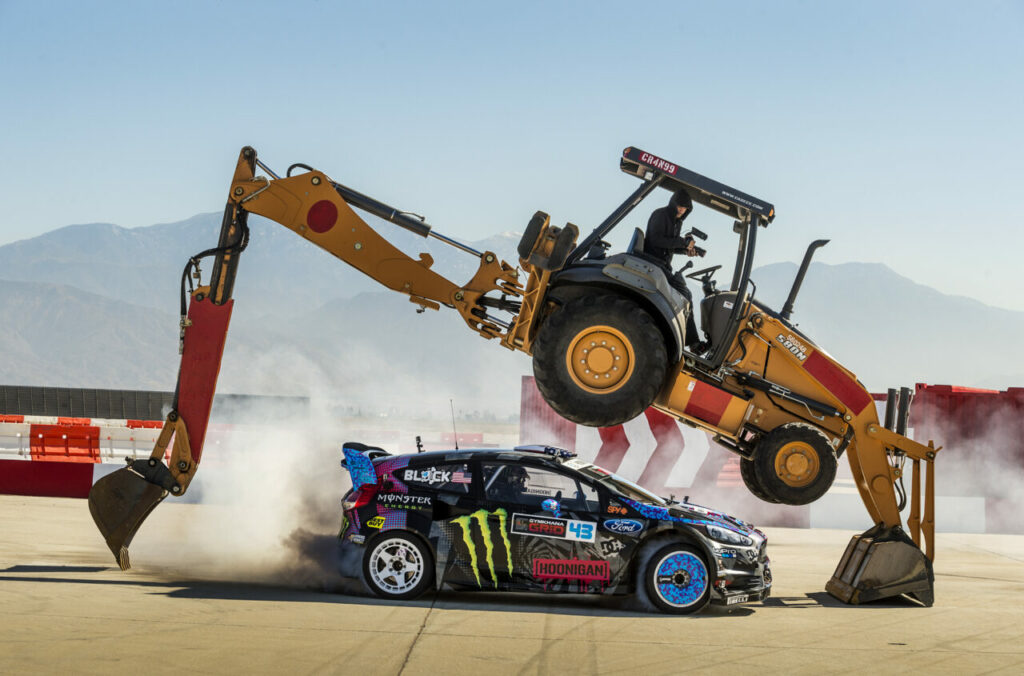 It was also a time when the video sharing platform was becoming popular and he pioneered the art of video content, production and interaction with the fans within motorsport and entertainment. 
Gymkhana is only one of many legacies he will leave behind with brands, Hoonigan and DC being two others of note.
Culture Clash
Back in the early 90s, Block co-founded DC Shoes in Carlsbad, California. The iconic skate brand would be born from the idea that skaters are athletes and that they needed footwear suitable for their sport.
It soon became synonymous with extreme sports after using professional endorsements in areas such as skating, surfing and motocross.
In 2004, Ken sold the company to Quicksilver but stayed on as DC's Chief Branding Officer. This meant that he could focus on other projects whilst also leading the brand's direction.
This is what led him towards Rally. DC sponsored Travis Pastrana who made the move from motocross to rally. The combination of two insanely talented drivers mixed with the mindset of extreme sport athletes birthed the 'hoonigan' generation you see today.
Never before has someone brought the worlds of skate and motorsport together in such a way. It resulted in never seen before tricks, stunts and vehicles that I don't think we will see again for a long time. The likes of McCrae and Loeb are for the purists. Talent beyond comprehension. Block… Block brought something you can't quite explain with words.
Despite his success, Block always remained down-to-earth and an approachable figure. He often interacted with his fans and shared behind the scenes content on his social media platforms. His memory will always be his love of fast cars and extreme sports. He has inspired many people to pursue their own passions in life.
None more so than his daughter Lia, whom he taught how to drift from a young age. They recently posted a series of her rebuilding and driving a 1985 Audi Ur Quattro, all at the age of 16.
I'm sure we speak for many when we say that Ken will be sorely missed by millions across the world. He touched and inspired so many people and helped to bring somewhat niche motorsports such as drift, into the spotlight.
His skills and likable personality made him a household name and a role model for aspiring drivers everywhere. His name will live on for many, many years to come.
Rest in power, Ken.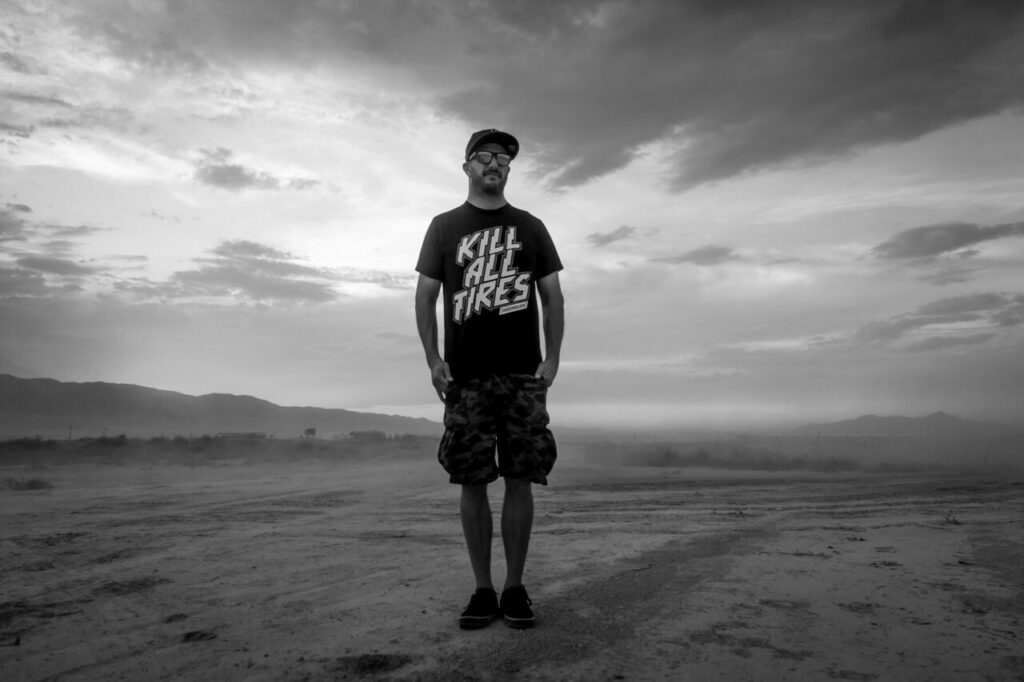 ---
Read more of our latest news:
Where To Next?
Come and visit us at our store, showroom and fitting centre in Wrexham.
Want to know more about our story? Learn about who we are and why we've been driven by passion for over 50 years.
Interested in everything we do? Catch up on all the latest Demon Tweeks news.