The UK plays host to a number of incredible car shows throughout the year and as we reach peak summer we're starting to get a fair idea of this year's trends in the performance world. From highly tuned road cars to souped-up track monsters, car shows in the UK represent a great opportunity to see some of the very best mods and to see the latest technologies and innovations set to hit the market in the coming months.
With events all over the UK that appeal to everyone from tuners who tinker with their cars on a daily basis to those who just have a love of cars, these car shows have something for everybody and fans of classics, supercars and modified cars from every major manufacturer.
While there are still plenty of shows in the calendar for the rest of 2019, we felt it was time to have a look back at some of the motor shows that have already been and gone, giving you a run-down of what went on, who was there and why you might want to go next year!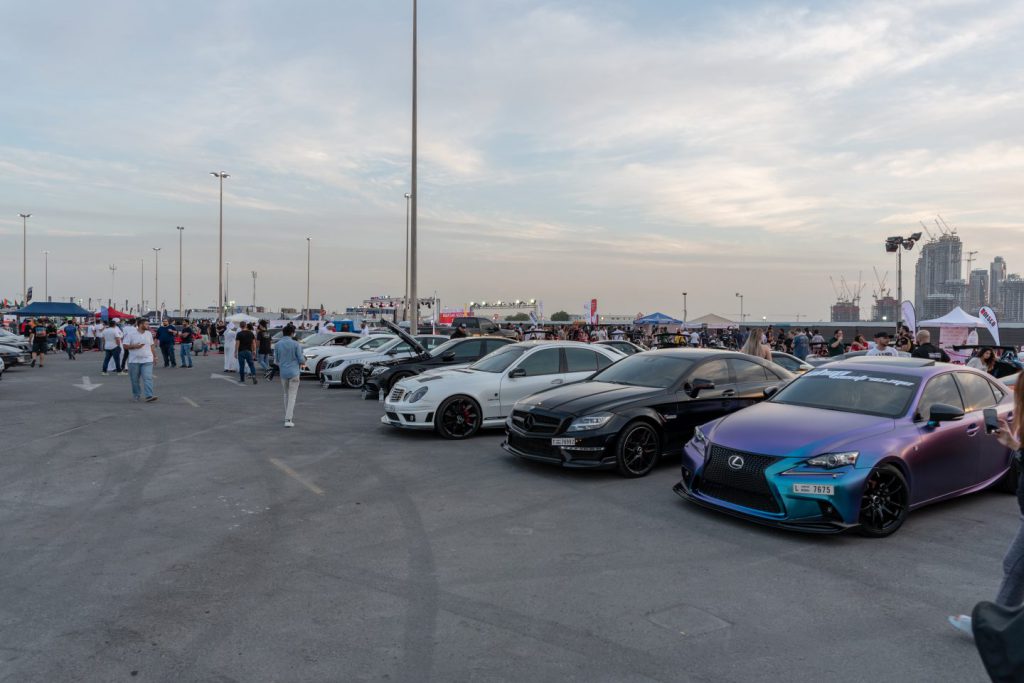 Autosport International 2019
NEC Birmingham, 10th – 13th January 2019.
Arguably the biggest motorsport show in Europe returned to the NEC in Birmingham where the 2019 World Rally Championship was officially launched. Billed as WRC Super Saturday, all of the drivers and teams were on-hand to unveil their cars ahead of the new season and answer questions from visitors. As it was the first event of the year Autosport International featured a number of unveilings and plenty of indoor driving shows in the live action arena; but none quite as poignant as the new Ayrton Senna sculpture to mark the 25th anniversary of the Brazilian legend's death.
There were also plenty of stunning cars, alloy wheels, exhausts and more on show; attracting plenty of interest from those in attendance with everything from racing Mini's to the latest models from the likes of Lamborghini, monster trucks and all kinds of incredible custom supercars owned and tuned by the public.
If you were unable to attend this year, Autosport International 2020 returns to the NEC in Birmingham between the 9th and 12th January.
London Classic Car Show 2019
London ExCel Centre, 14th – 17th February 2019.
One of the world's best classic car shows, the ExCel Centre on the bank of the River Thames played host to the London Classic Car Show again this February attracting thousands of classic car fans. Whether you're a classic car owner or you appreciate the true beauty of cars, the London Classic Car Show is for you – especially when they're driven around the indoor driving runway for a chance to listen to the engine's purr and see them in all their glory.
Taking a look back at cars from a by-gone era that many don't get to see anymore, the Classic Car Show brought some of the most beautiful models from Jaguar, Aston Martin, Mercedes and a collection of the most successful racing cars ever to have taken to the track under one roof. In what is billed as a celebration of the world's greatest classic cars, this year's show featured 50 years of the Italian Job exhibit and plenty of advice on how to buy a classic car from motoring experts on the stage.
Next year's event will take place at the ExCel Centre again between 13th and 16th February 2020.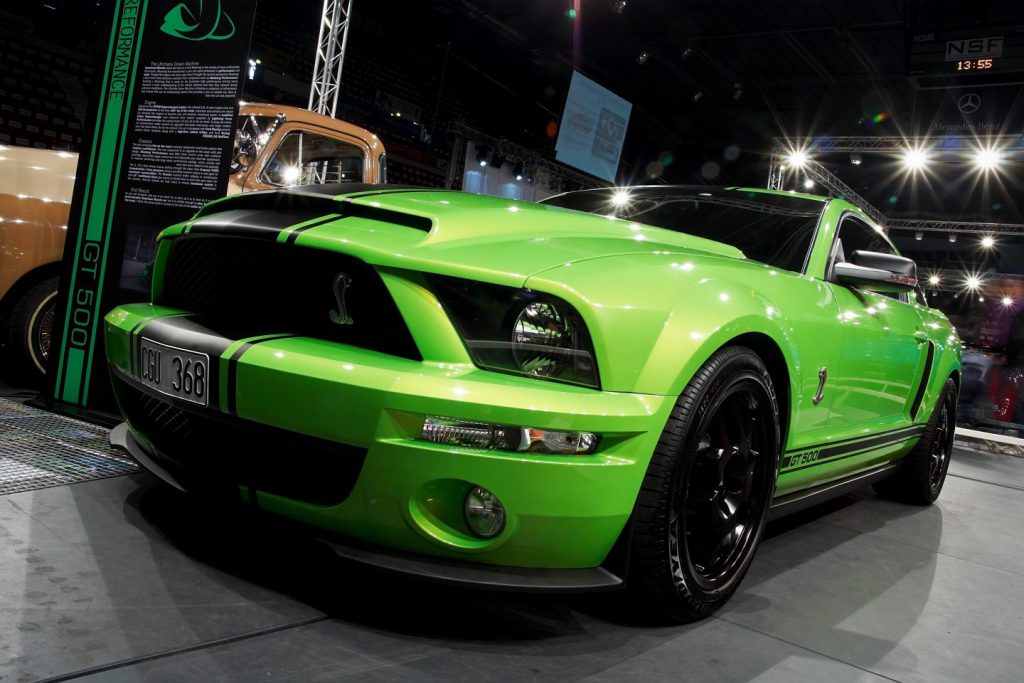 Ultimate Dubs UK 2019
Telford International Centre, Telford, 10th March 2019
Ultimate Dubs is a gathering of the best VW, Audi, Seat and Skoda's in one exhibition centre in Telford. With everything packed into one day, it's always a bustling event filled with visitors and displays from across Europe. Taking place both indoors and outdoors, Ultimate Dubs is the perfect place to catch a glimpse of some of the leading water-cooled VW and Audi models around today while also being able to shop for custom and performance wheels and suspension parts to mod your car when you get back.
Outside the venue, there were a number of displays from European, national and regional club racers; plus a whole host of demonstrations on everything from wrapping and detailing to sim racing.
VolksWorld Show 2019
Sandown Park Racecourse, Esher, 23rd & 24th March 2019.
Sandown Park played host to a different kind of beast in March as the VolksWorld Show returned to the racecourse for the 31st time. As the name suggests, VolksWorld is a show specifically for Volkswagen models and lovers with some of the best custom VWs, racers and latest trade models on show.
Celebrating rare classics, future hits and plenty of beautifully restored VWs it's the ideal place to go whether you own a VW or not – especially as there are plenty up for sale at the event! The world famous Swapmeet was an eye-catching section of the show with visitors able to browse and buy thousands of VW parts including rare components that even the dealerships and garages can't find. From second-hand parts taken off now-departed VWs to beautifully cleaned refurbed VW parts, there was a real buzz around the Swapmeet section with many having to tear themselves away!
Modified Nationals 2019
Stoneleigh Park, Stoneleigh, 19th – 21st April 2019.
The Modified Nationals is the place to be if you love over-the-top upgrades, plenty of drifters and a whole host of biggest-is-best show cars. Held at Stoneleigh Park in Warwickshire, the Modified Nationals features some of the very best show cars in the country all put on display in the exhibition hall side-by-side.
From incredible paint jobs and mind-boggling alloys to club cars on display; the Modified Nationals shows off the very best in British performance and modifications showing that everything and anything is possible in the world of motoring today. With low-riders, stunt shows and huge American-style trucks on display, too, there was something to capture everybody's imagination – and plenty to buy, too.
JapFest Silverstone
Silverstone, 5th May 2019.
JapFest came to Silverstone in May showcasing the very best from the Japanese market and some of the latest motoring innovations. With Owner's Club meetings arranged and a number of on-track displays including drifting and rallycross, there was never a dull moment at Silverstone.
In what has become Europe's largest Japanese car show, JapFest is the place to be and be seen if you're into your tuned Mazda's, Nissan's, Honda's and more. Big drifts, big brakes and big engines were all on display along with some truly stunning paint jobs, technologies and wheels.
If this sounds like your kind of event then the good news is that you don't have to wait twelve months to go as the JapFest Finale takes place 28th September 2019.
London Motor Show 2019
London ExCel Centre, 16th – 19th May 2019.
The London Motor Show is the place to see all of the latest cars from the world's leading manufacturers. From Aston Martin to Land Rover, all of the newest cars were put on show under one roof in the ExCel Centre giving visitors the chance to see what's hot in 2019 and even find some inspiration for their next purchase.
Rather than being a big and brash motorsport show, the London Motor Show represents a different kind of car show. Sure, there was plenty of drifting Ford Focus' up on two wheels; but this was a bit different. The Supercar paddock was the place to be to go and dream with a whole host of Ferrari's, the Bugatti Veyron and many more stunning supercars on-show and fired up in the live action arena to watch in (plenty of) envy!
Kulturschock 2019
Gateshead International Stadium, Gateshead, 9th June 2019.
The place where water-cooled, air-cooled and OEM show cars come together, Kulturshock 2019 saw plenty of beautifully modified cars and some very pleasing on the eye straight-from-the-showroom stunners. Held at the Gateshead International Stadium, this was the fourth year of Kulturshock where there were some huge spoilers, gaping exhausts and hue flames on show as some of the best mods in Europe came to the north east of England.
JapShow 2019
Santa Pod Raceway, 9th June 2019.
Anything goes at JapShow provided that it's made by a Japanese manufacturer, of course. From Mitsubishi Evo's to Nissan Micra's and GTRs, Honda Civic's and Mazda MX5's to Suzuki GSXRs and Yamaha R1 superbikes, JapShow 2019 was the place to catch a glimpse of the very best from the Japanese car and motorcycle market.
Santa Pod in Northamptonshire played host to this year's event, and the home of British drag racing put on a fantastic show with some of Japan's fastest cars competing in the FWD Drag Series and a public "Run What Ya Brung" event open to everyone for aa chance to really get the power down to see what your car or motorbike can do. There were also plenty of cars and bikes to look at and a Show and Shine competition encouraging those putting their machines on display to get them looking their absolute best for all the crowd to see.
Performance Vauxhall Show
Bruntingthorpe Proving Ground, Leicestershire, 9th June 2019.
The Performance Vauxhall Show was a meeting for owners and lovers of all Vauxhall's to celebrate the past, present and future of the brand. Held at a new venue this year, Bruntingthorpe Proving Ground in Leicestershire, this year's event celebrated a number of anniversaries for the Vauxhall marque including 15 years of the VXR – with some breathtaking customised models on show – plus the 30th birthday of the Vauxhall Calibra.
Of course, it wasn't all about celebrating birthdays, there were a number of great new models on display and the PVS Handling Course where owners could put their own car's – and driving ability – to the test out on the track. Having tested the handling there was also chance to test the power with the PVS Sprint Test allowing owners to really get the hammer down on the straight, flat proving ground track.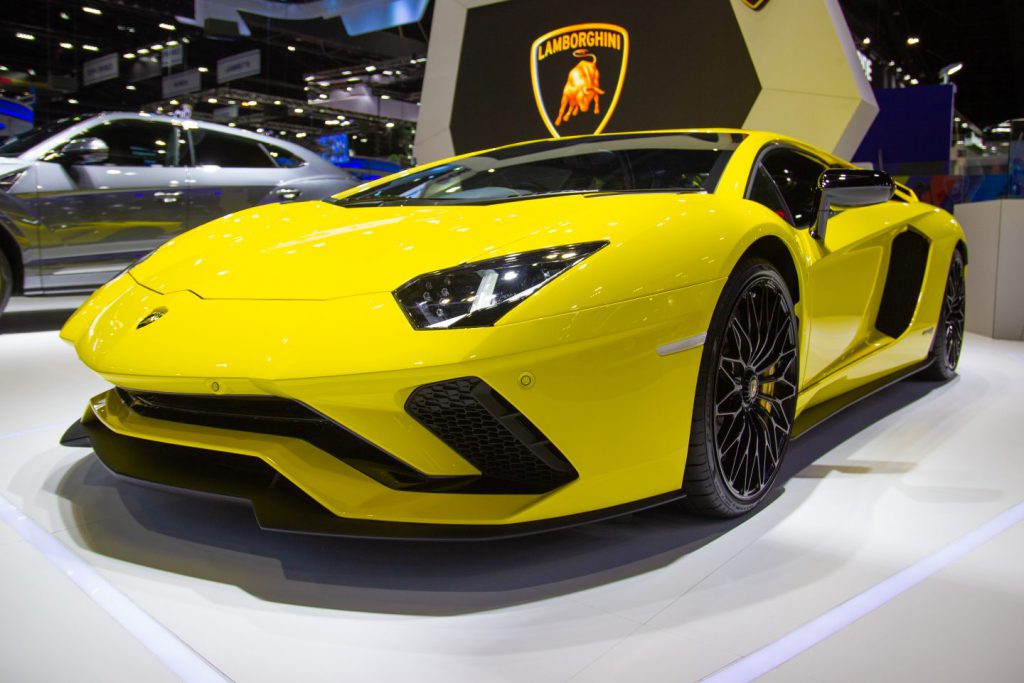 Japanese Car Show 2019
Knockhill Circuit, Fife, 15th & 16th June 2019.
Unlike most other motorsport events, the Japanese Car Show at Knockhill in Scotland sees a number of national championships visiting the Scottish venue as part of the weekend's activities. With numerous Scottish races taking place and plenty of Japanese cars on show, it's a wonderful weekend for all motoring enthusiasts.
The Super Lap Scotland, Saloon Racing and Japanese Cat Show event brought more cars to the circuit than ever before, with an abundance of modified and high performance Japanese machines not just on display, but racing, too. The Japanese Car Show this year featured, among many others, high performance and tuned models from Honda, Nissan, Subaru and Mitsubishi which all drew plenty of attention both on the Knockhill circuit itself and in the exhibition centre with onlookers desperate for a look at the key parts and technological innovations of these stunning machines.
Players Show 2019
Goodwood Motor Circuit, 22nd & 23rd June 2019.
Combining classics with modified, high performance road and track monsters; the Players Show turns the classic racing venue of Goodwood into one of the most popular motorsport show venues on the calendar. With racing on the track and plenty of beautiful machines fired up for spectators to hear them roar; the Players Show is one for all-round lovers of motorsport.
At this event it doesn't matter if you're a racer, an experienced tuner or a child who loves the sound and aesthetics of cars; the Players Show has exhibits and live action to make you look on in awe. Exhibitors have the chance to show off their beautifully kept classics and to put their highly tuned modern day machines on show with their incredible paint jobs, stunning alloys and pristine engine bays ahead of the main Goodwood Festival event just a couple of weeks later.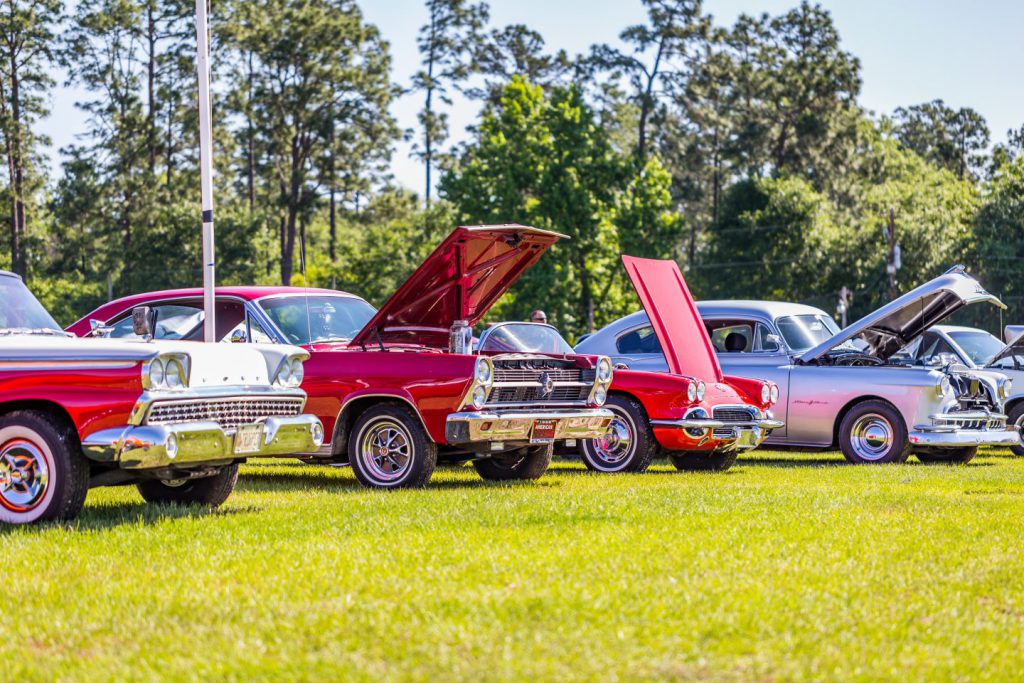 Goodwood Festival of Speed 2019
Goodwood Motor Circuit, Chichester, 4th – 7th July 2019.
The highlight of the British motorsport show calendar, the Goodwood Festival of Speed attracts around 200,000 people every year who come to see everything from classics to incredible modified high performance road cars, supercars, concepts and even legendary film favourites.
A typically British car show in the sense that there were plenty of cars out on the circuit itself, all kinds of second-hand and refurbished parts to buy and celebrations of the careers of the likes of Sir Jackie Stewart and Michael Schumacher; the Goodwood Festival of Speed even saw an unofficial Hillclimb record this year as the Volkswagen ID.R broke the record not once, but twice!
Ferrari made an appearance bringing their F1 cars to the festival as part of the Schumacher celebrations; alongside fire-breathing supercars from Lamborghini, Mercedes Benz, Aston Martin, Porsche, Audi and more.
What UK car shows are still to come?
We're right in the middle of car show season meaning that there are still tons of great shows to come, including:
JapFest Donington. Donington Park, 13th July 2019
TRAX Donington. Donington Park, 14th July 2019
FittedUK. EventCity, Manchester, 28th July 2019
Ultimate Stance. Telford International Centre, 3rd November 2019
Ford Fair. Silverstone, 4th August 2019
Edition38 Show & Shine. Overstone Park, Northampton, 30th August – 1st September 2019
Forge Action Day. Castle Combe Circuit, 7th September 2019
Goodwood Revival. Goodwood Motor Circuit, 13th – 15th September
Mini Action Day. Castle Combe Circuit, 28th September 2019
JapShow Finale. Santa Pod Raceway, 28th September 2019
TRAX. Silverstone, 6th October 2019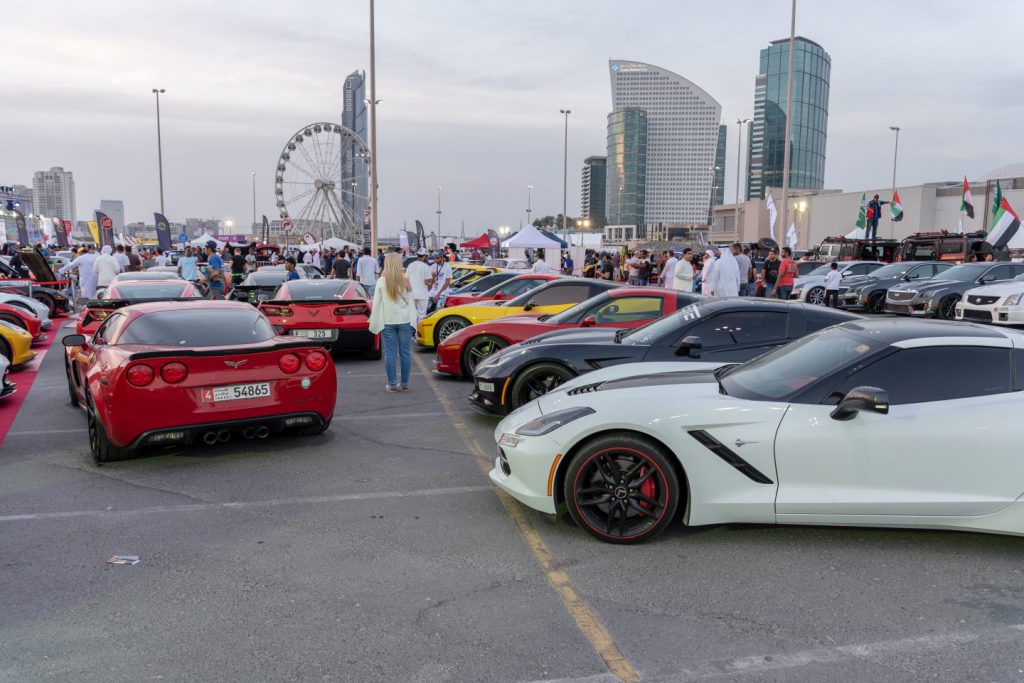 Want to get your car looking show ready?
If you're wanting to get your own car looking the part for the upcoming summer shows, look no further than Demon Tweeks. One of the biggest factors in getting the look of a car right is choosing the right wheels and our range is huge, covering almost every style you can think of and in a vast array of colours.
Once you've got that out of the way, the next step is getting your car sitting right and whether you're wanting to go static or bagged, we'll have you scraping out of show car-parks in no time!
One of the big trends we've seen of late is the come-back of aero and Big Wings we have a huge ever-expanding range available online. Wind deflectors are a trend that has never really gone away, being practical and stylish, we can see why. We also have all the "because-race-car" styling bits you could possibly need with towing eyes and bonnet pins.
Once you have got your car looking right parts wise, you'll then need to make it fit for the show stand. We have you covered in this area too with our extensive selection of valeting kits and cleaning products, whether it's a full detail before you go or a last-minute shine up when you get there.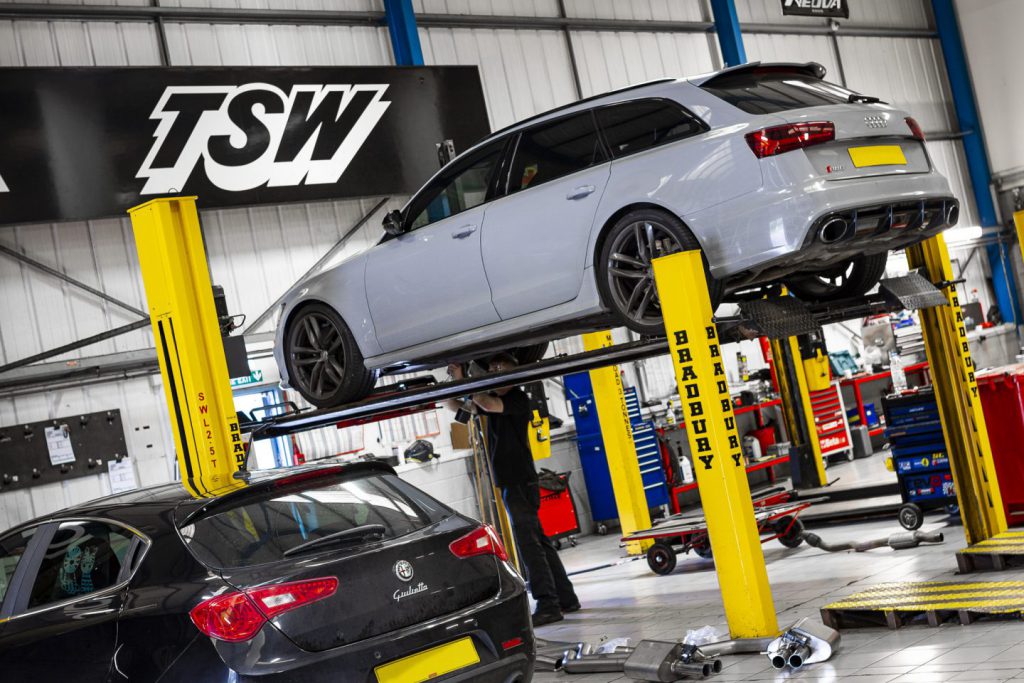 We also have a fully equipped 8 ramp fitting centre on site open 6 days a week, should you require any assistance getting your car looking the way you imagine it.