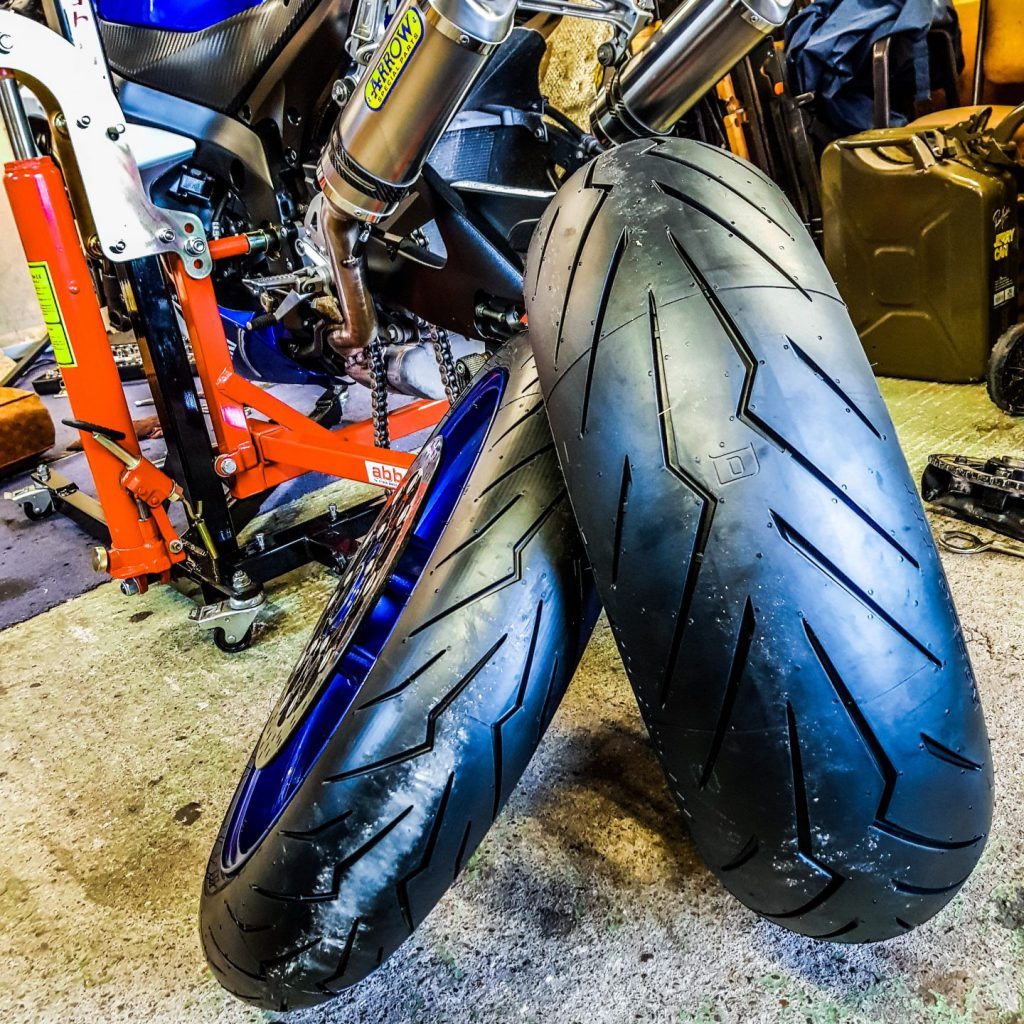 My name is Adam and although I have only been working within the motorcycle industry for around five years, motorcycling has been a part of me for the last 37. In that time I have been fortunate enough to say that I have been riding for 24 of them, starting – as I am sure a lot of us did – with an old Kawasaki KDX125; riding around the local fields and waste land, then taking a completely different turn to race Minimoto's in the British Championship.
During this time I managed to pass my test and owned a number of motorcycles starting with a Kawasaki GPZ305, a little workhorse that helped me develop my riding and awareness on the road. This led me to my next couple of bikes: a Suzuki GSX-R600 SRAD which I converted into a track day bike, and a GSX-R1100 which I used on the roads. It wasn't long until these bikes were looking for a new home and I was looking for a new toy – that being my current motorcycle, a Suzuki GSX-R1000 K8. Owning this bike from new, and I am sure a lot of you can relate, this bike has now become a part of the family.
Owning the 1000 for almost 11 years, this bike has shared many memories with me. From tours over Europe visiting countries like Spain, France, Belgium and the Netherlands coupled with countless visits over to the Isle of Man for the TT races (and the Mountain Section) it is safe to say that the motorcycle tyres I have used have played a massive part of making the journey as enjoyable as they could have been.
Motorcycle tyres: they're just black and round right?!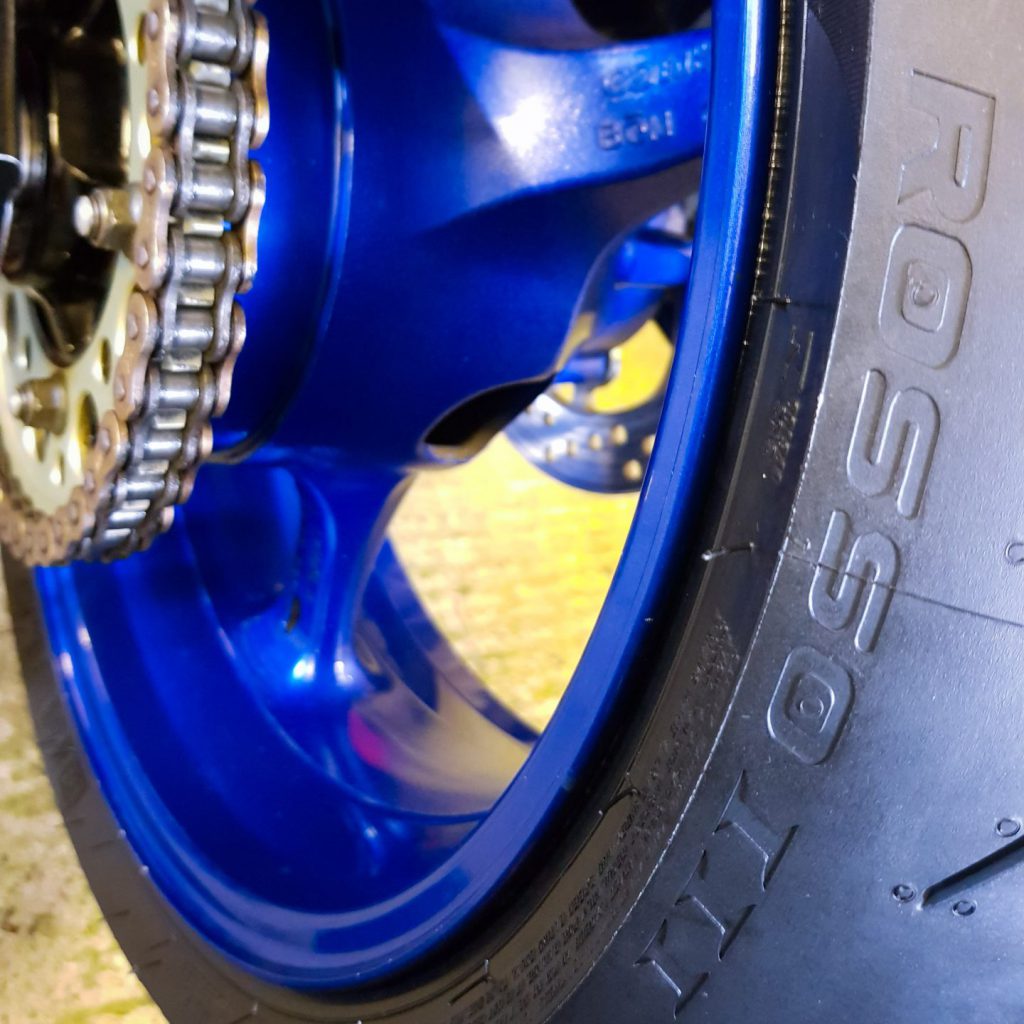 Over the last 24 years it is safe to say that I have gone through a number of different tyres. Some I loved and some just weren't for my style of riding, which led me to either expect too much out of them (very, very rare), or not being able to ride to get the full potential out of them which often leads us to blame the tyres. After doing a few thousand miles touring Europe and with general days out in the UK, the time had come to replace the tyres I had on the Gixxer (Dunlop Sportmax Roadsmart III) and try something totally different, the Pirelli Rosso III.
The Roadsmart III's, I found, were a fantastic sport-touring tyre which worked great from the start and helped to improve my wet weather riding confidence. After making the mistake of using race scrubs on the road I quickly realised that although they looked impressive, they didn't suit my style during the winter downpours that we experience over here. However, the Pirelli Rosso III's have really helped me fall in love with riding all over again!
Being a slightly sportier tyre than my last set of tyres, I was slightly apprehensive to how they would feel as the first real time I would be trying them out would be while touring Southern Ireland for a few days towards the back end of this season, where the weather is nice one second and wet the next. I must have only travelled a total of 10 miles on the tyres and can safely say all apprehension had disappeared and the bike felt like it was made for these tyres!
The Pirelli Rosso III's have totally transformed the bike, making turning a lot more responsive and, for those of us who like to chuck the bike on its side, they will fill you with enough confidence to want to do it time after time.
Keeping it steady for the first 100 miles, towards the end of the trip I was able to put the tyres to some good use on the coast road from Portstewart to Belfast…WOW! For those of you that have done it will know exactly what I mean and for those who haven't, you must! Just over 90 miles of twists and turns – up hill and down dale, a motorcyclist's dream!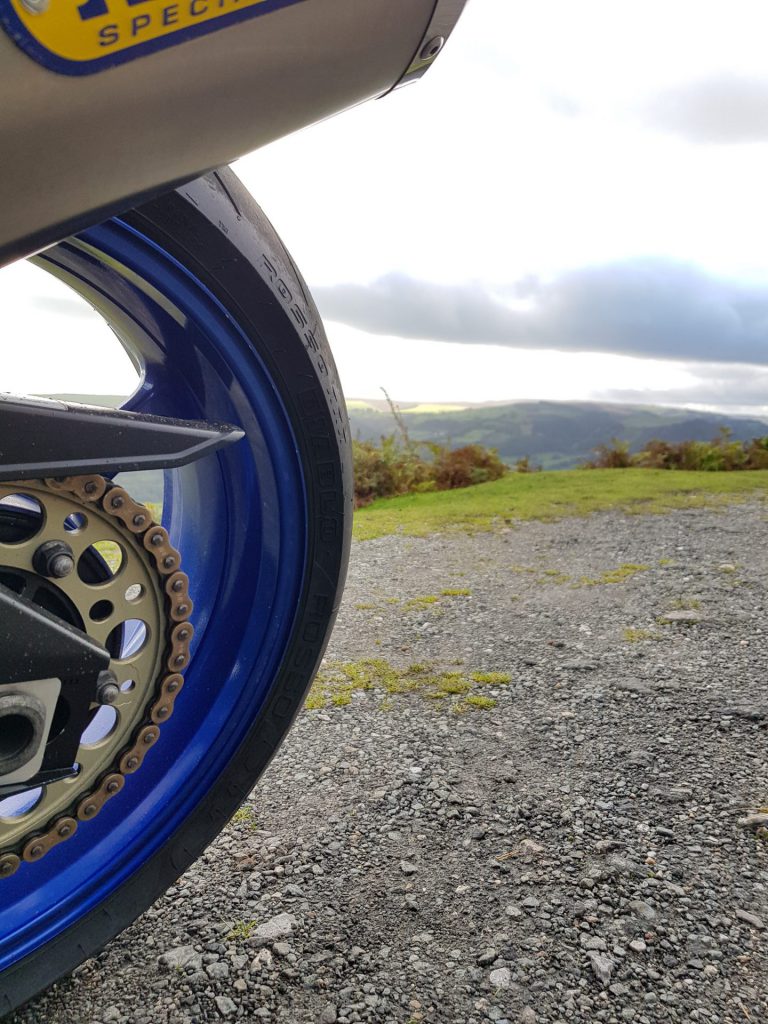 The road test: how did the Pirelli Rosso III's perform?
How did the tyres fair up I hear you ask. Well in a word, incredible, and in another word, amazing! These tyres simply had an answer for everything I asked from them, and yes even when my ambition seemed to outweigh my ability, knowing that I could just lean the bike over and know that it would pull me out of the corner without it becoming too hair-raising.
I think it would only be natural for us to think that these tyres sound perfect in the dry but what are they really like in the wet? Also, if they are this good in the dry then surely they can't be any good in the wet, and it is safe to say that this is where my apprehension lied.
Yet again this was all extinguished with what could only be described as a wetter than wet ride back from Belfast up to Portrush, where for this part of the journey it did nothing but bounce down! How did the tyres perform in the wet? Faultless! As with all wet weather riding, keeping smooth and relaxed is key (easier said than done when you have voices in your head saying 'these are new tyres and it's bouncing down, what are you doing?!). The Pirelli Rosso III's never missed a beat, giving you feedback the whole time letting you know how the road was under you but still allowing you to make good progress.
Pirelli Rosso III tyres: the verdict
I have always said that tyres are a very personal choice, and this goes back to what I started to say about tyres and expecting too much out of some and others where I've not been able to ride to their potential. However, the Rosso III's helped me find a new lease of life in riding again. The confidence, in both dry and wet conditions, that these tyres provide is nothing short of mind blowing! To be able to sit back and say that the Pirelli Rosso III's are the tyres that best suit my style of riding, should it be a wintery commute to work or a rip around on a local track day, I know that these tyres will give me everything I need when I need it.