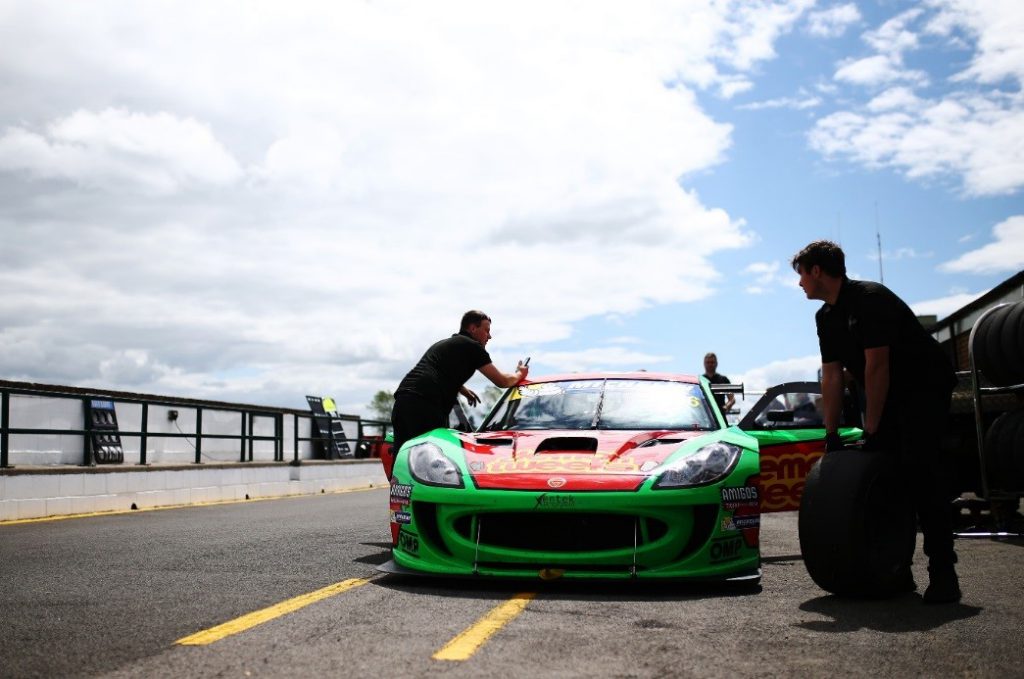 Let's be honest, there just isn't enough time over the course of a race weekend to fully dive into tuning the setup of your car or looking to improve your driving. By the time you have ventured onto the track for qualifying you are just starting to get into your rhythm and trying to post the fastest time that you can, only for the chequered flag to appear in what only feels like a matter of moments later.
So, with track time at a premium – sometimes only about 40 minutes including the race itself – this may leave you feeling like you have left a lot of potential performance on the table. But how do you go about turning this potential into real performance gains?
As with anything that requires a degree of skill, the only real way to develop is to practice! However, unlike learning to play a musical instrument or a sport like football or golf, the time and facilities for you to practice and become a better, quicker racing driver are not as readily available.
In motorsport, practice comes in the form of test days. These are separate events to race meetings and are organised by the circuits themselves. They allow for a greater amount of time on track with less interruptions, although some will be run in sessions. However, there are only a set number of test days available at each circuit throughout the year, so if you are on a tight schedule, you will need to ensure that there is a test day available at your chosen circuit in good time or be prepared to travel to another circuit somewhere in the country to get that all-important track time.
The other option is to attend a track day that has been organised by one of the many track day companies throughout the country, although this option means that you may be sharing the track with novice drivers in regular road cars and any form of lap timing is prohibited. This should be considered as a last resort and is only really suitable as a form of shakedown to make sure that everything is working correctly or to check minor setup changes rather than a day to work on your race setup.
In order to get as much as possible out of your testing opportunities, let's take a look at some top tips on how to get the most out of testing.
Be prepared
With such limited opportunities available to get you and your car out on track, it is important to make sure that you are fully prepared before the test day arrives.
This obviously includes making sure that your car is in good working order and that there are no outstanding jobs required to get it ready to turn some laps. Don't get caught out by thinking that you can finish that one small job off when you arrive at the track, because we all know that even the simplest of tasks can quickly turn into an absolute nightmare. So, get all those jobs boxed off before the test day arrives.
While you are at it, make sure that you give your car a good once over to ensure that everything is in good working order. This includes the likes of seats and harnesses as well as the brakes, tyres and other major components.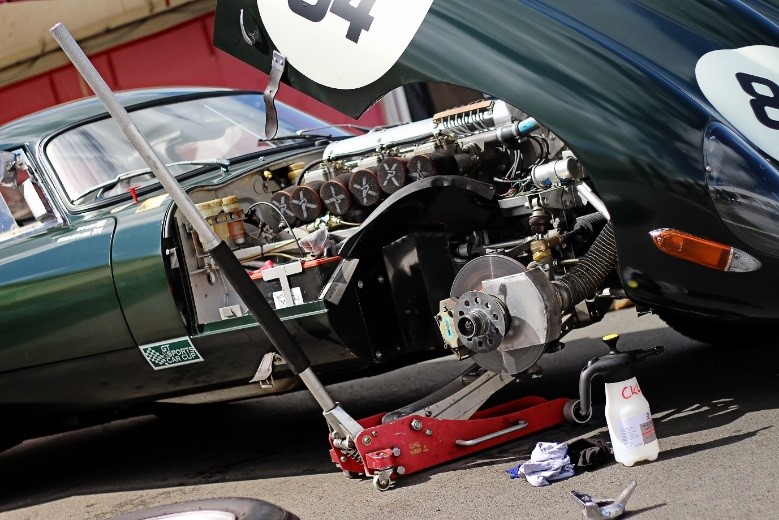 It is also important to make sure that you have your racewear ready too. If they need to be washed or cleaned, make sure that this is taken care of in good time to allow it to dry out. This is also a good time to ensure that all your safety items are in good condition with no damage or signs of wear.
Although there is no official scrutineering on a test day, you will still need to wear the appropriate safety gear, so make sure that it is in the best possible condition to keep you safe in the event of an accident.
To help ensure that the day goes as smoothly as possible, make sure that you have everything you need for the day including fuel, dry and wet weather tyres and tools. Having these essential items with you and on hand will make sure that any time off the track is minimised and you can get back to practicing as soon as possible.
For ease of making sure that you don't forget those critical items, why not make use of our handy race day checklists.
Have a plan
Being organised isn't just limited to making sure that you have all your gear ready for the day, it is also important to have a plan. Don't just turn up at the track and aimlessly start ticking off laps, this will not benefit you anywhere near as much as you would like.
It is important to remember that there are two main reasons for going testing. First, learning a circuit and second, improving your speed or setup.
If you have a race event coming up at a circuit that you have never been to before, it may be worth arranging to attend a test day so that you can familiarise yourself with the layout and get yourself up to speed before you take to the track for qualifying. If you have raced at the circuit before, then having that extra time to fine tune your setup will prove invaluable to finding more pace on track.
Whether you have only just started racing, or you have been racing for years, there is always something new to learn. If you are a newer driver, you may have found that you are lacking some speed in a certain area compared to your competitors. It might be that you are losing out on the brakes, or your racing lines can be better optimised. Whatever it is, make a point of dedicating some time on track to focus specifically on this area.
Let's take a look at your racing lines, for example. During qualifying or a race, you may be hesitant to try and take a different line through a corner, either because you don't want to ruin your lap time or run the risk of making a mistake and letting a competitor through.
Testing is the ideal time to experiment due to the lack of pressure to get a good result. Start off by setting a lap time using your current racing lines to use as a reference. Then try turning in later or hitting a late apex to see what happens. You may end up being slower, but you may also end up quicker. If you find that you are quicker through the corner, keep practicing that line to make it become more natural. Before long, you will be taking that new line every time.
Whatever area you are wanting to improve on, make sure that you thoughtfully set out a plan of action on how you are going to set about making it better. After all, failing to plan is planning to fail.
Record your results
Let's say that you spend your day turning laps, you make some changes to your driving or to the setup and you see an improvement. How are you going to know how to replicate this form when it comes to your next event at that particular circuit?
It is important to make a record of your test day so that you can keep track of the changes you made to the car setup and the corresponding lap times that you registered. The more detail that you can add, the easier it will be to look back on and understand what was changed or worked on.
Before you head out on track, write down what you know about the setup of your car. Using a dedicated setup sheet is the easiest way to ensure that you keep all of your data easy to read. You may not know everything about your suspension geometry, but the more information that you can record, the better.
If your car is equipped with a lap timing system, then you will need to ensure that it is working correctly so that it can record and store all of the lap times from each on track session, as this is the easiest way to see if any changes you have made to your driving or car setup have had a positive effect on your overall performance.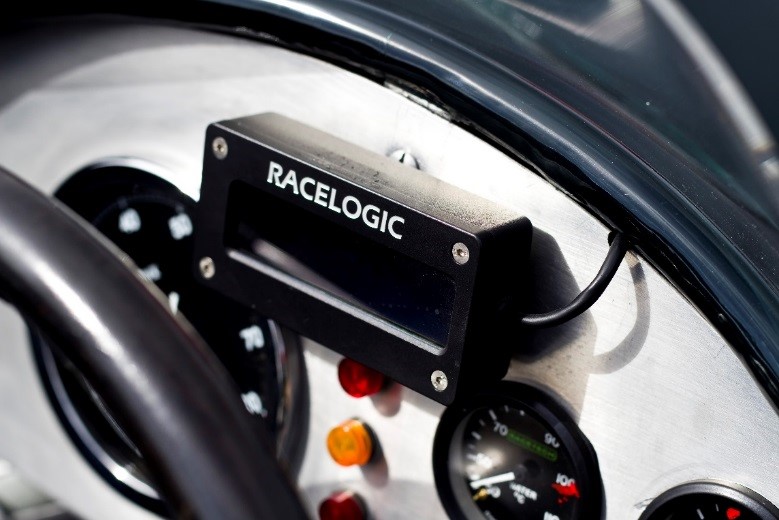 Keeping a record of what changes you made may help to make it easier the next time you are looking to solve a similar setup issue. This is because you can quickly refer back to your notes to see what changes you made to make the difference.
Of course, the best way to record your results is with a data logging system. This will keep track of all your performance data that is collected from your car which, when combined with GPS or video data, forms a very powerful tool for improving both car and driver performance. The beauty of a data logging system is that you can either review the data while at the track from a laptop, or you can save it for later when you can go through it more thoroughly.
To make the most out of the data that you record from each session, some systems allow you to combine the data with video footage. This is particularly useful when reviewing driving technique as you can clearly see how the driver's inputs relate to the data that has been recorded.
Conclusion
So, if you have an opportunity to take part in some testing over the off season, ensure that you make it meaningful and productive. You will find that by focussing your attention on specific issues that you want to iron out, that you will come away from the day having made progress which will, ultimately, benefit you in the long term as well as the short term.