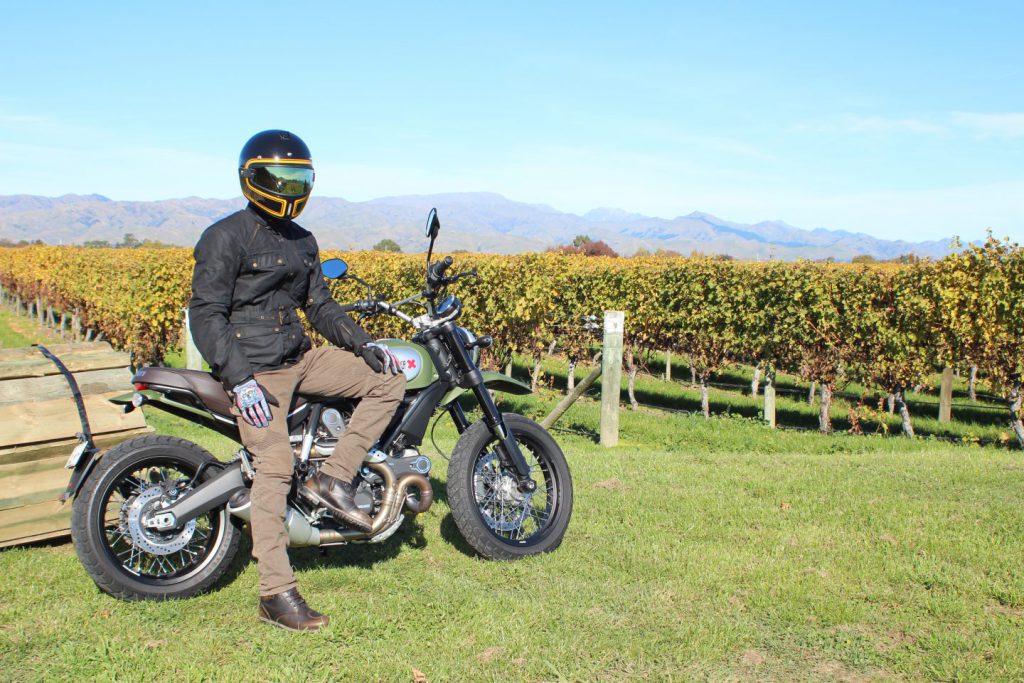 As motorcyclists we wait and wait for a bit of beautiful weather to get the bike out and then complain that it's too hot! It's probably a British thing. The warm summer sun is great for motorcycling – enabling us to get out on our favourite roads in the dry and near perfect conditions, although the last thing we want is to be wearing motorcycle clothing that keeps us dry and warm in the winter, as we'll just sweat and cook, which is not good for our enjoyment, or good for our concentration on the bike for that matter!
Fortunately, most major clothing brands now have a specific summer range of clothing, designed to offer the same level of protection but with a fraction of the weight and a lot of ventilation (sometimes extra vents, perforated panels or more exotic breathable materials) – helping us to stay cool and comfortable on the bike – and we all know that when we are comfortable we can ride to the best of our ability, with no distractions. Whether it's the height of summer or a one-off sun-kissed weekend, it's always a good idea to have some summer motorcycle clothing to call upon so that you can enjoy your ride out.
With the weather now finally starting to show signs of taking a turn for the better we've compiled a list of the best motorcycle clothing for summer 2019 so that you can equip yourself with some brand new, lighter, better ventilated and more comfortable gear.
The best motorcycle helmets for summer
A motorcycle helmet is a compulsory piece of life-saving equipment, so you can't just ditch it because it's warm outside. What you can do, instead, is look at a different style of motorcycle helmet to your usual lid, perhaps one with more ventilation.
Shoei helmets are an excellent example of well-ventilated helmets that help to keep the noise out and some of the fresh, cool air in. The brand new Shoei GT-Air 2 helmet is one of the best new helmets available. The wind-tunnel optimised airflow reduces unwanted noise, whilst its 3 intake and 5 exhaust vents are strategically placed for improved cool air intake and hot air expulsion and the front vents are enlarged to yield greater airflow throughout the helmet. It features a removable inner liner, lightweight design and an improved visor system which helps to keep the sun from your eyes.
An excellent alternative to the Shoei GT-Air 2 is the Schuberth C3 Pro helmet which is regarded as one of the quietest motorcycle helmets in the world. With its COOLMAX removable inner liner for added comfort in the summer, the Schuberth C3 Pro helmet has multiple vents that you can open and close to suit on the hot days.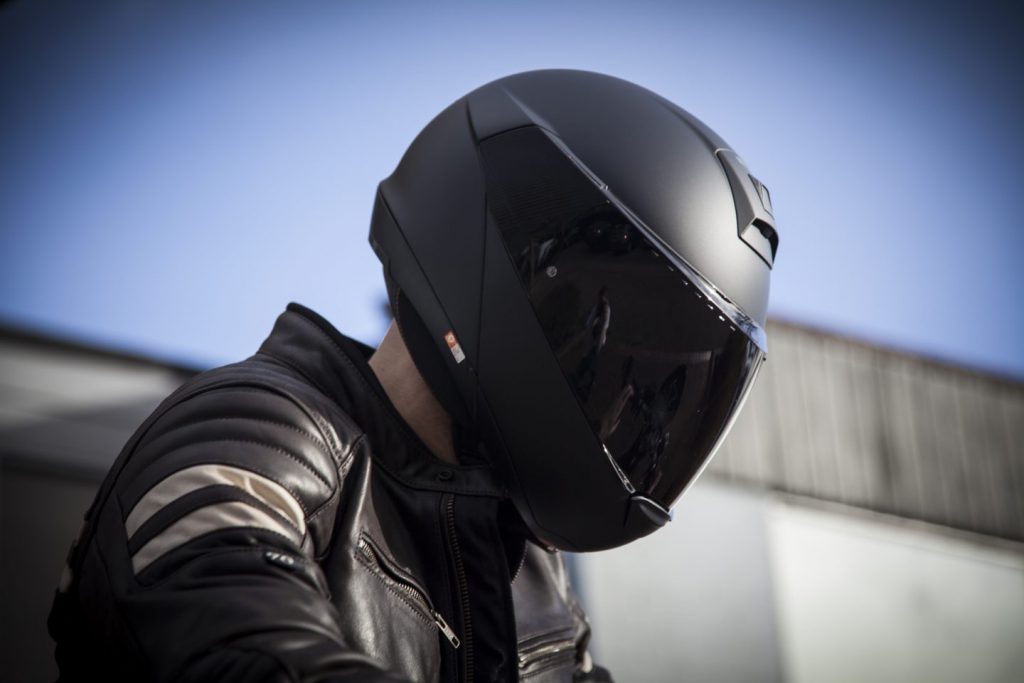 Cool, lightweight and vented motorcycle jackets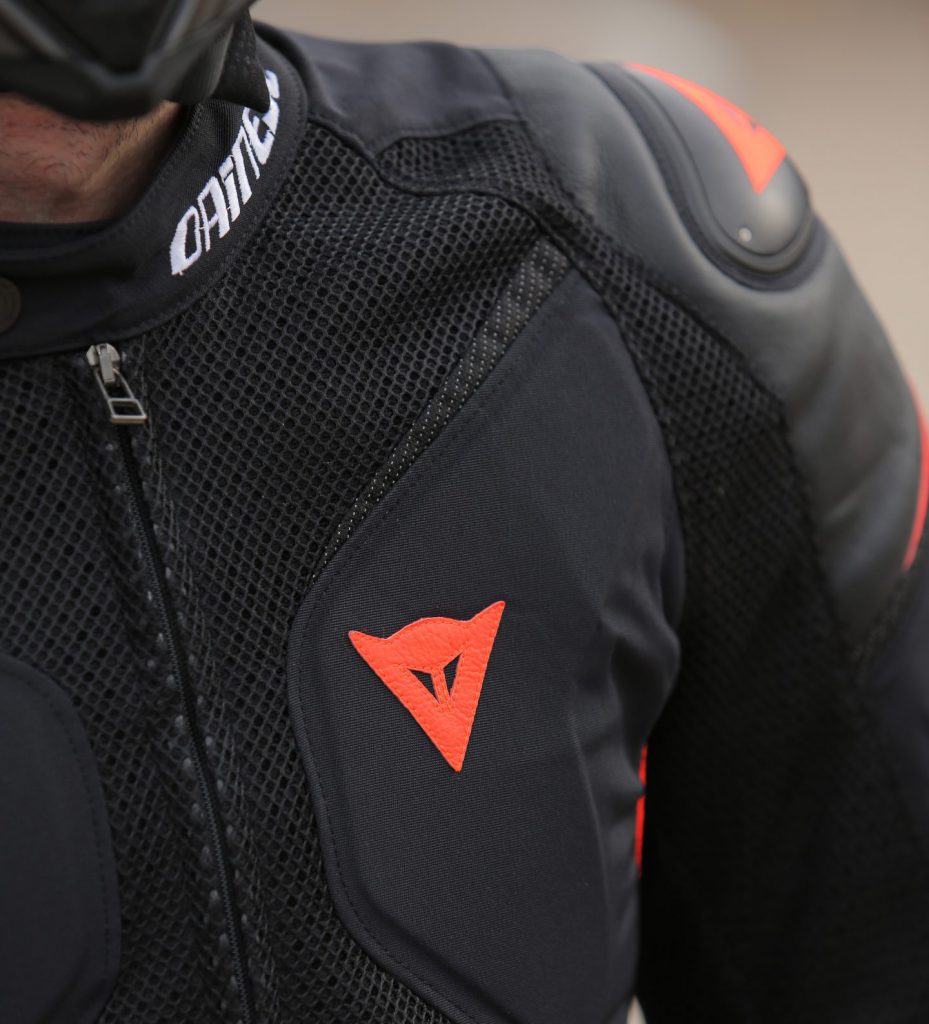 Motorcycle leathers are cool, fact, but they're not quite as cool as we'd like them to be in the summer. From a safety perspective, a full set of motorcycle leathers really does take some beating but in the summer months a vented motorcycle jacket is a much more comfortable option when the mercury starts rising.
Dainese is one of the most instantly recognisable brands known the world over for their range of motorcycle leathers and the innovative D-Air airbag system, but their jacket range is equally as impressive and has products to cover all seasons. The Dainese Air Frame D1 Tex Jacket is perfect for summer riding thanks to its mesh fabric construction which allows maximum airflow but doesn't compromise on protection in the critical areas.
Another option from an equally recognisable brand is the Alpinestars Viper V2 Textile Jacket. Similar to the Dainese Air Frame, the Viper is constructed from a lightweight textile fabric with strategically positioned mesh panels for optimum airflow, but again, without compromising on safety.
Summer motorcycle gloves
Gloves are the last thing you want to be wearing when it's hot, but motorcycle gloves aren't designed to keep your hands warm, they're designed to keep them safe. All of the protection on a pair of motorcycle gloves means that, yes, your hands are kept away from the direct effects of the elements but they're also covered if you come off the bike and scrape your hands along the road.
Summer motorcycle gloves are very common with manufacturers keeping a lot of the padding and protection but stripping away a lot of the material. Shorter summer styles such as the Alpinestars SP X Air Carbon V2 leather motorcycle gloves are fully CE-certified and have carbon knuckle protectors, and have an open stretch mesh that allows the cool air in to keep your hands at a comfortable temperature. Alpinestars motorcycle gloves are widely regarded as some of the best around and with such an extensive range you certainly have plenty to choose from, but the SP X Air Carbon V2 gloves are definitely a must-have pair for the summer.
A great alternative option are the Rukka Forsair motorcycle gloves. Made from breathable materials with additional grip on the palm and fingertips, and even touchscreen compatibility in the fingers to help you use a sat nav, the Rukka Forsair gloves are a great looking pair of motorcycle gloves with protection on the knuckles, wrist and fingers.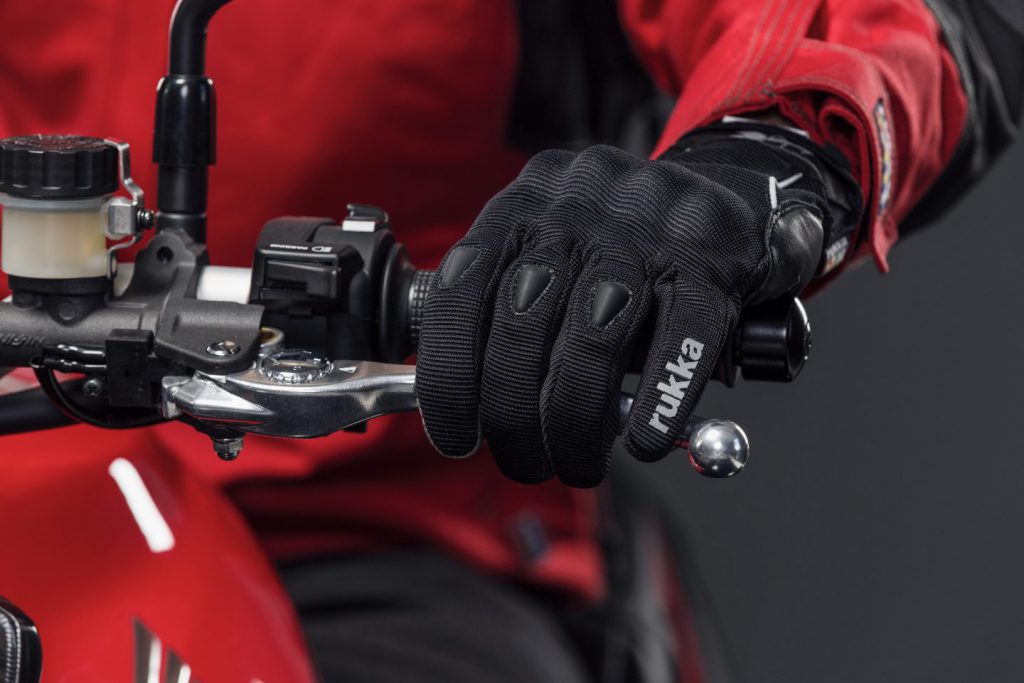 Comfortable and cool motorcycle boots
It always used to be difficult to find a good pair of summer motorcycle boots. The compromise between comfort and protection is always a difficult one as wherever you shave material from you expose part of the body you should be protecting. However, modern motorcycle boots are vastly different to their predecessors and brands such as Sidi and RST have worked hard to produce summer motorcycle boots that have the support and protection where you need it and the breathability that keeps your feet cool for the duration of your ride.
RST Tractech Evo III short motorcycle boots have plenty of breathable material around the outside of the foot while providing plenty of protection and freedom of movement around the heel, toe and ankle. With a little extra shin protection, the new Sidi Aria Gore-Text motorcycle boots offer plenty of ventilation while keeping the rain out.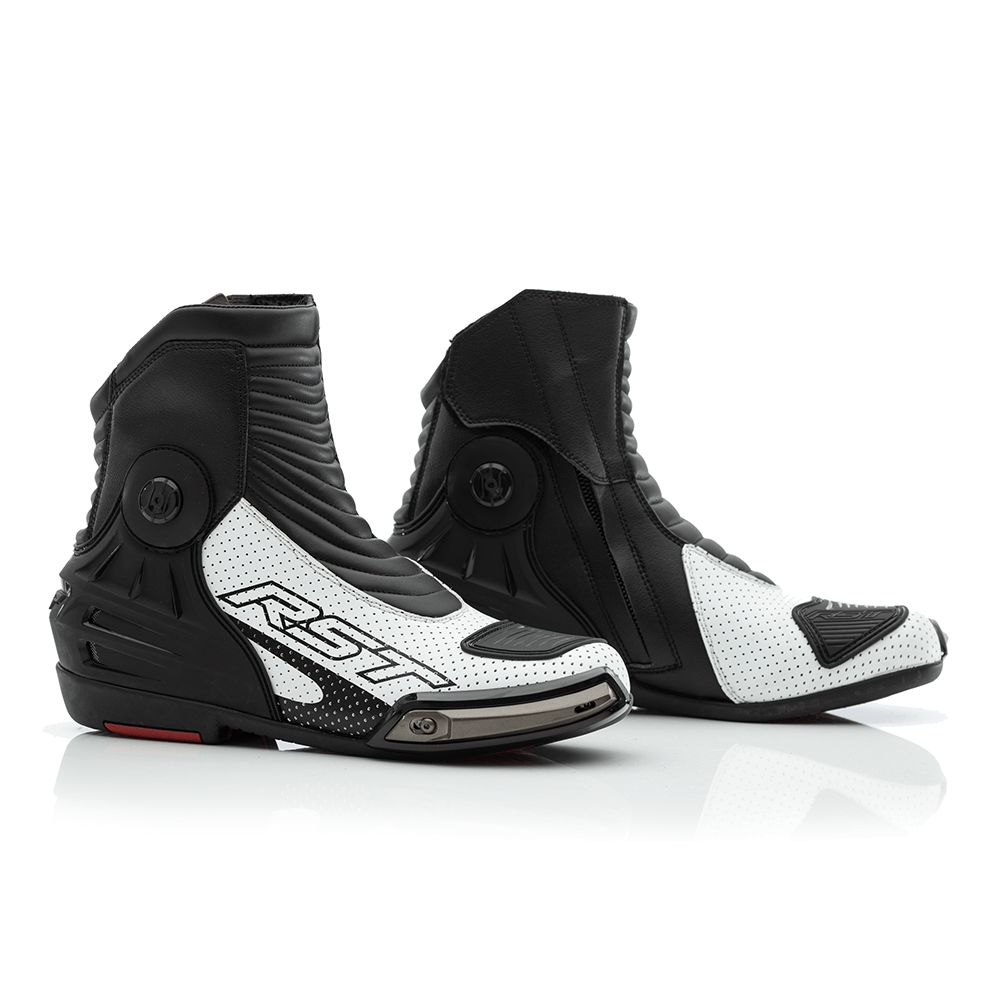 The best wearable protection for summer riding
Now we've covered the compulsory layers of protection it's also worth considering some other items for your summer motorcycling wardrobe. All offering additional layers of protection without the extra layers of thermal support, these are a great alternative to wearing a full set of motorcycle leathers, baselayers or boots.
Kevlar jeans are an excellent summer alternative to motorcycle trousers offering all of the practicality and comfort of a normal pair of jeans but with the added Kevlar protection you'd expect to find in a set of leathers. Brands such as Bull-it and Merlin do an excellent range of colours and styles for both men and women meaning you can ride to a race meeting and walk around in your jeans all day; or stop off for an orange juice halfway through your weekend ride out.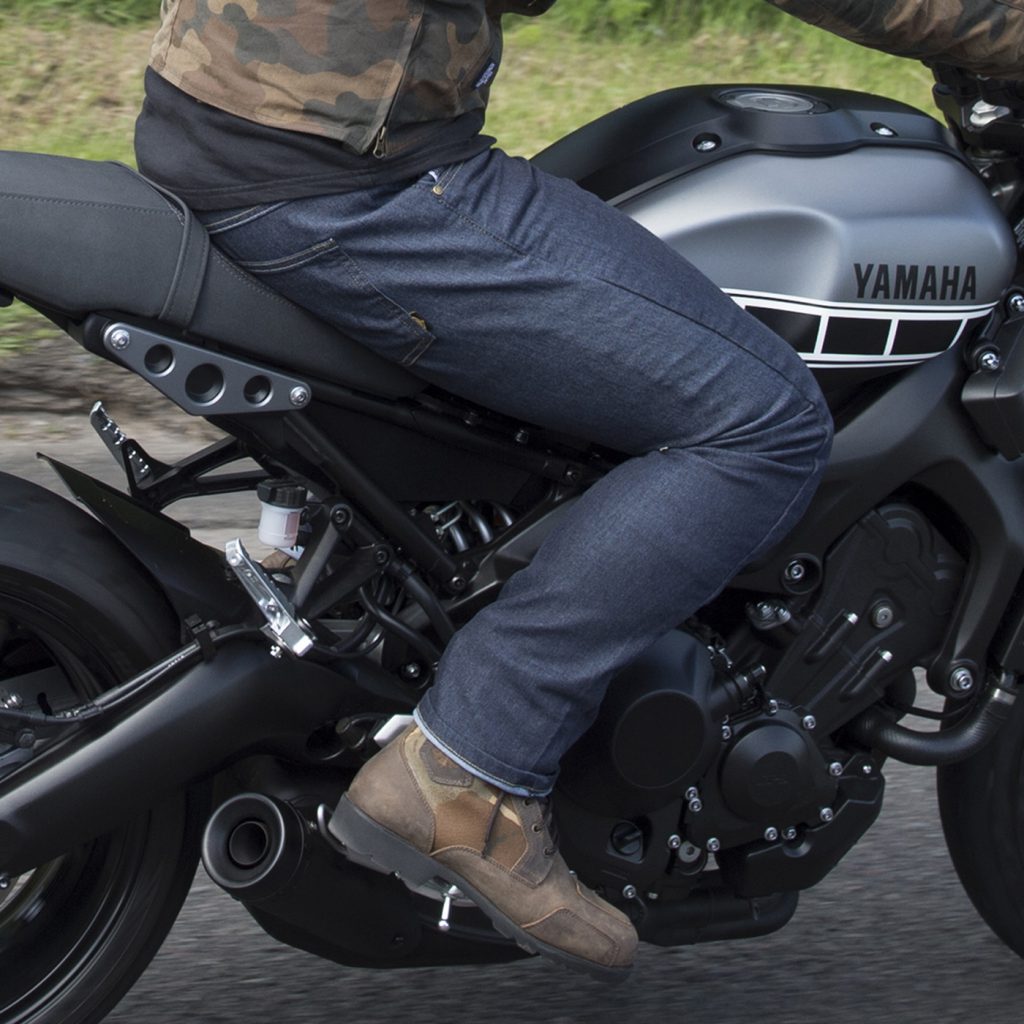 It's a common misconception that baselayers are only worn in the winter, when actually they do a great job of removing sweat and moisture from the skin to help keep you cool in the summer. The EDZ all climate baselayer top and Dainese D-Core Aero Tee are both made for the hot weather and sit close to the skin to help regulate your temperature and keep you cool, allowing you to wear just a t-shirt on top and then your motorcycle jacket.

Of course, you could always opt for an armoured motorcycle shirt instead of a top or jacket. Designed like a typical top or sometimes a checked shirt, armoured tops such as the Knox Urbane Pro and Knoz Zephyr Pro motorcycle shirt are fully CE-approved as a standalone jacket meaning there's no need to wear a big and bulky motorcycle jacket in the summer.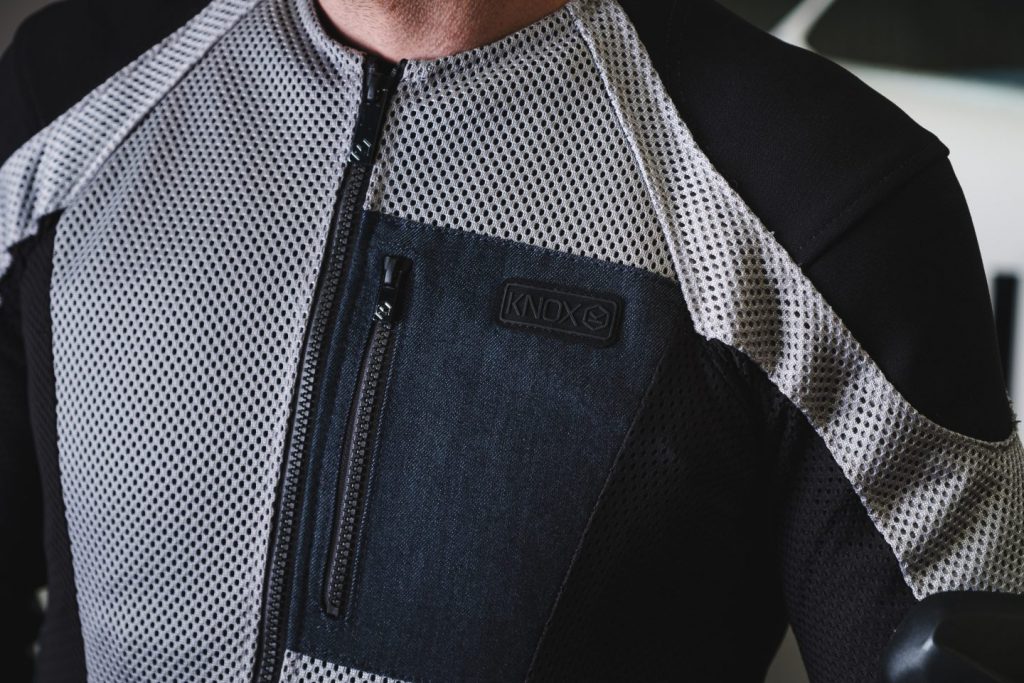 Can't be doing with a full pair of motorcycle boots but, understandably, you don't want to go out in just a pair of trainers either? Not to worry, two of the biggest names in the business – Alpinestars and Dainese – have developed a collection of incredible comfortably and insanely stylish motorcycle shoes. Offering plenty of protection in the form of a lightweight, high-top trainer style construction, the Alpinestars Faster 3 Rideknit motorcycle shoes and vintage leather Dainese Street Rocker D-Wp motorcycle shoes are every bit the fashion essential as they are a practical and protective choice of footwear.