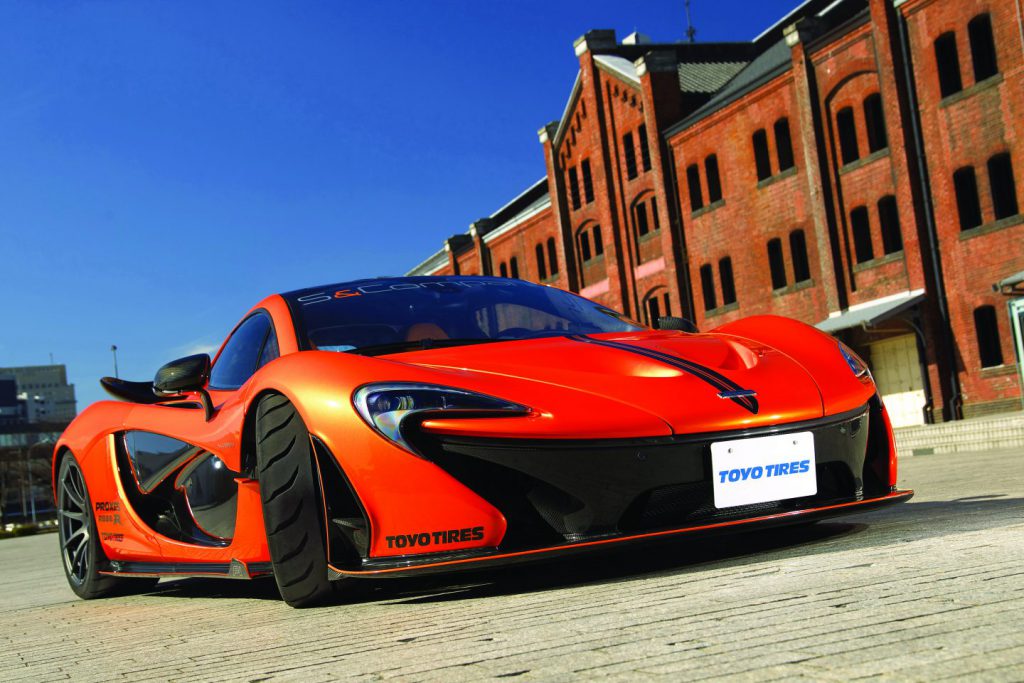 There aren't many tyre manufacturers that can claim to be genuine experts in all forms of driving covering everything from 4×4 and SUVs to the professional race tracks and the everyday motorways, A and B roads; but for the last 70 years the Toyo brand is one who certainly can hold their hands up and shout about their exceptional range of tyres.
Having formed in Japan in August 1945, Toyo Tyres continue to stand for innovation, quality, performance and exceptional customer service. It's this brand ethos that has led to Toyo Tyres developing a worldwide reputation – and not just because of what the company is like, but in terms of the quality of their tyres.
Who are Toyo Tyres?
Toyo Tyres opened their first location in Europe in 1975 when they moved into a premises in Germany. Six years later, Toyo Tyres UK was born and the first Dutch location opened its doors in 1989. This means that, within 45 years of operation, Toyo Tyres were a global superpower and a company known for developing and manufacturing quality tyres for everyday drivers, performance enthusiasts and racers alike.
Today, Toyo Tyres have centres all over the world including development, manufacturing, testing, distribution and marketing premises throughout both North and South America, Europe, Asia, the Middle East and Australia with many major car manufacturers now opting to fit Toyo Tyres as standard including the Audi TTRS and the Audi RS5, and models from the likes of Mazda, Toyota and Nissan.
What sort of tyres do Toyo make?
Research, testing and development are core parts of Toyo's process, constantly striving to deliver the next range of industry-leading car tyres for track and road use. Owning one of the most comprehensive testing facilities in the world, Toyo put every single advancement into stringent testing processes to ensure that they don't just stand up to the tests of track, road and off-road driving, but they pass those tests with flying colours.
Perhaps best known for their range of fast road tyres, Toyo are the sponsor of the 2019 BRSCC Porsche Championship and are the title sponsors of a drifting team in the 2019 D1 Grand Prix Series as they seek to increase their exposure in the field of professional racing.
Over the years the brand has had a number of highly rated tyres but two of the most popular models are the Toyo T1-R tyres and the Toyo R888 tyres which are both exceptional road legal tyres offering exceptional performance and grip in all environments.
As the demand for road legal track tyres grew, and tuners continued to demand more and more from manufacturers, Toyo took the opportunity to evolve the T1-R and R888 tyres; using them as the blueprint for every new set of tyres that would be designed and developed in their factories.
The Toyo Proxes Sport and Toyo TR1 tyres, which we'll cover in more detail shortly, came along and made an outstanding tyre exceptional, offering enhanced grip in the wet and better performance in the summer, too.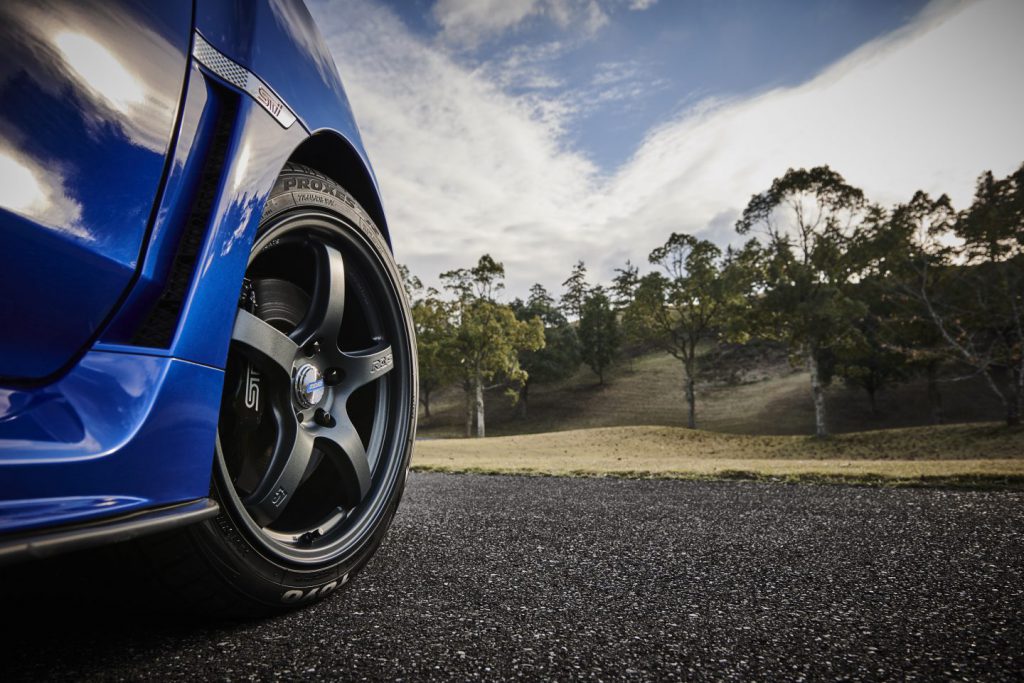 These two models in particular are a prime example of Toyo never sitting still and resting on their range of quality tyres. Yes, they'd cracked the global tyre market and were making a name for themselves on and off the track, but that wasn't enough, they wanted more.
The current range of Toyo Tyres
The latest incarnation of the Toyo Proxes T1-R tyre is perhaps the brand's showpiece model these days. Still drawing attention from many hot-hatch owners, the T1-R offers exceptional grip in the dry conditions and comes with a distinctive tread pattern. A high performance summer tyre this is definitely one for the road rather than a bit of both, this tyre has been tested extensively in both Japan and the UK to ensure that it meets the needs of drivers around the world.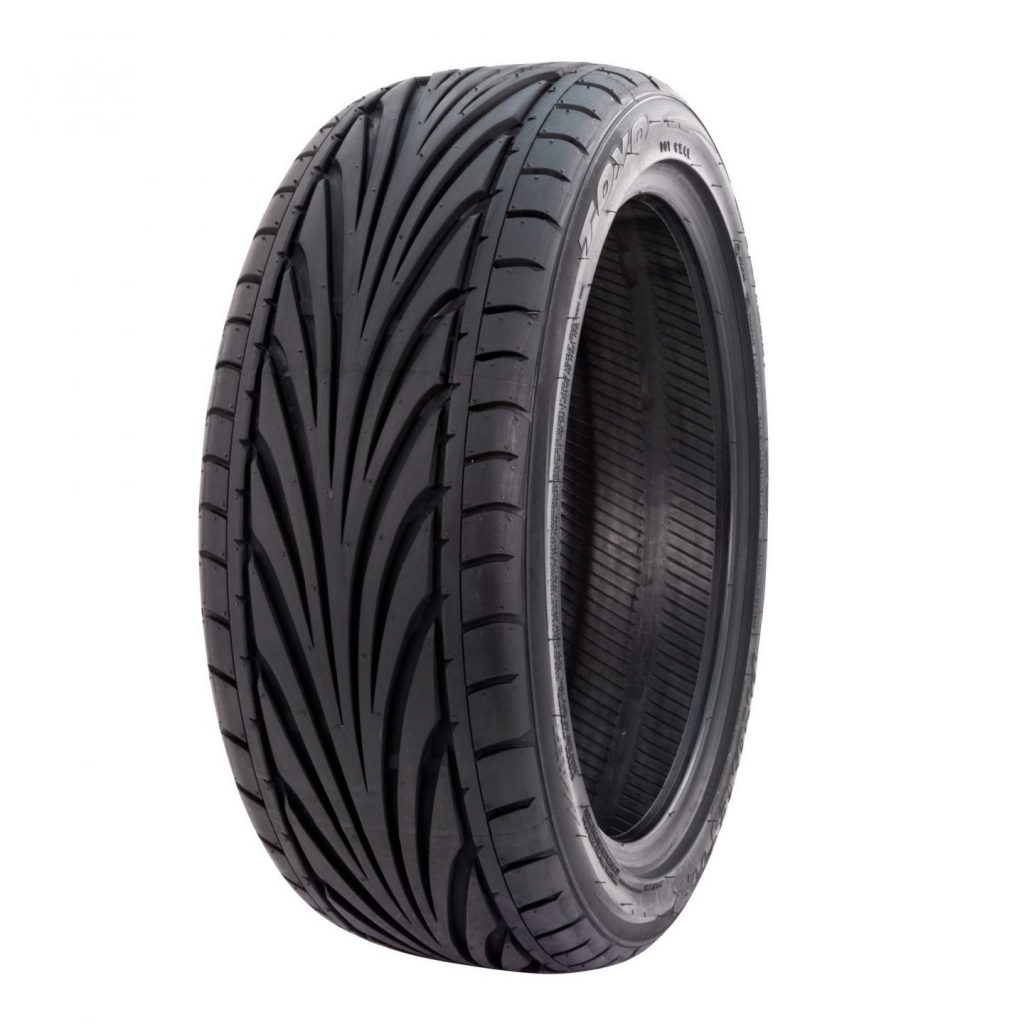 From a standard, everyday driving perspective the Toyo CF2 tyre is an industry-leading option that won't break the bank, either. A long lasting tyre designed for road cars that performs well in the dry and wet conditions experienced in towns, villages or out on the motorways; the Toyo CF2 is available in a range of sizes to suit all kinds of drivers, makes and models.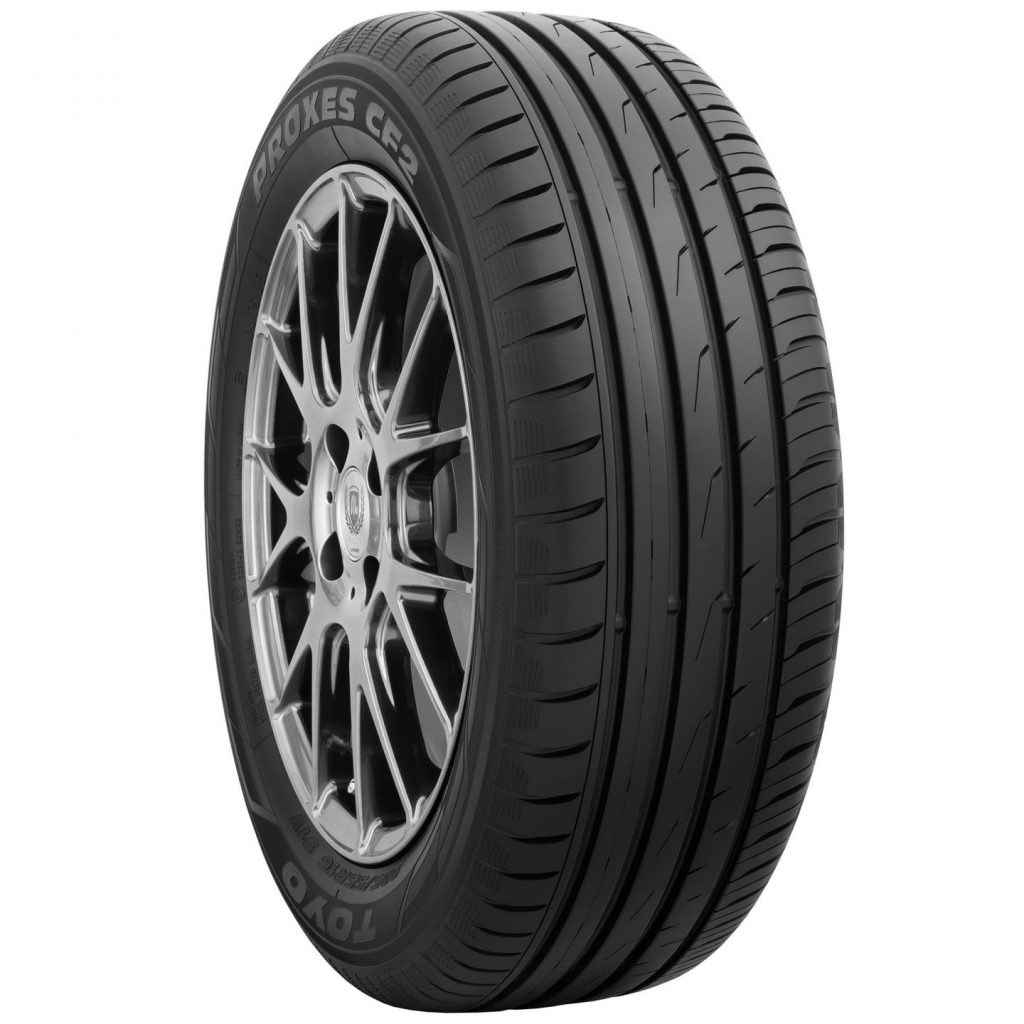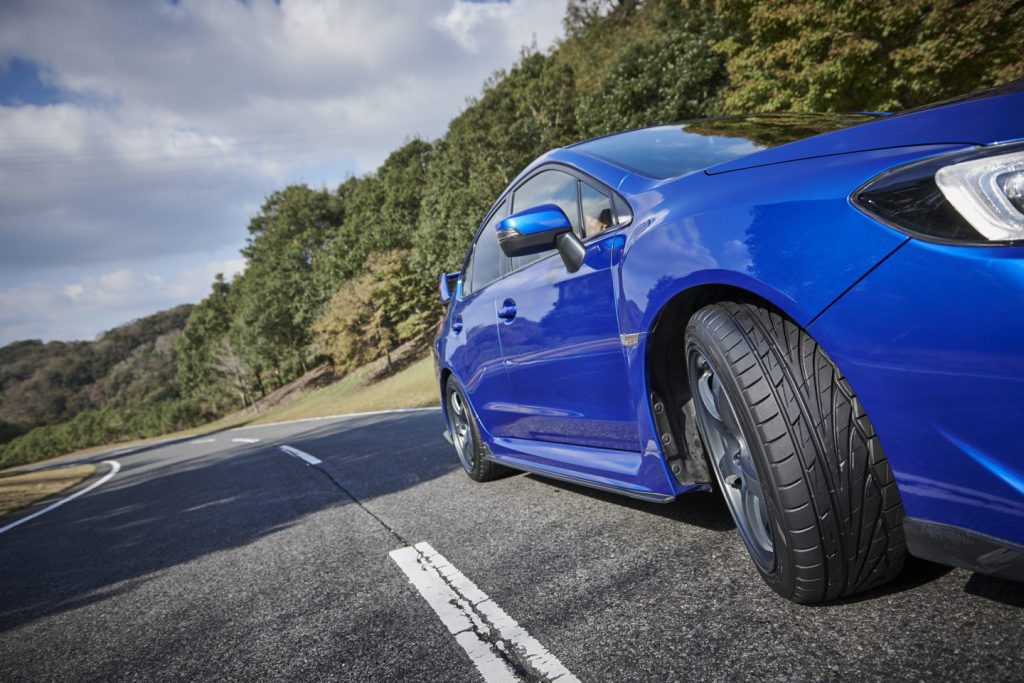 While still going strong, the successor to the T1-R is already in production in the form of the Toyo Proxes TR1 tyre. An upgrade on the legacy tyre, the TR1 offers enhanced resistance to aquaplaning with significantly improved wet performance and a stiffer sidewall that makes it perfect for heavier cars and owners wanting an exceptional tyre that performs in all weather.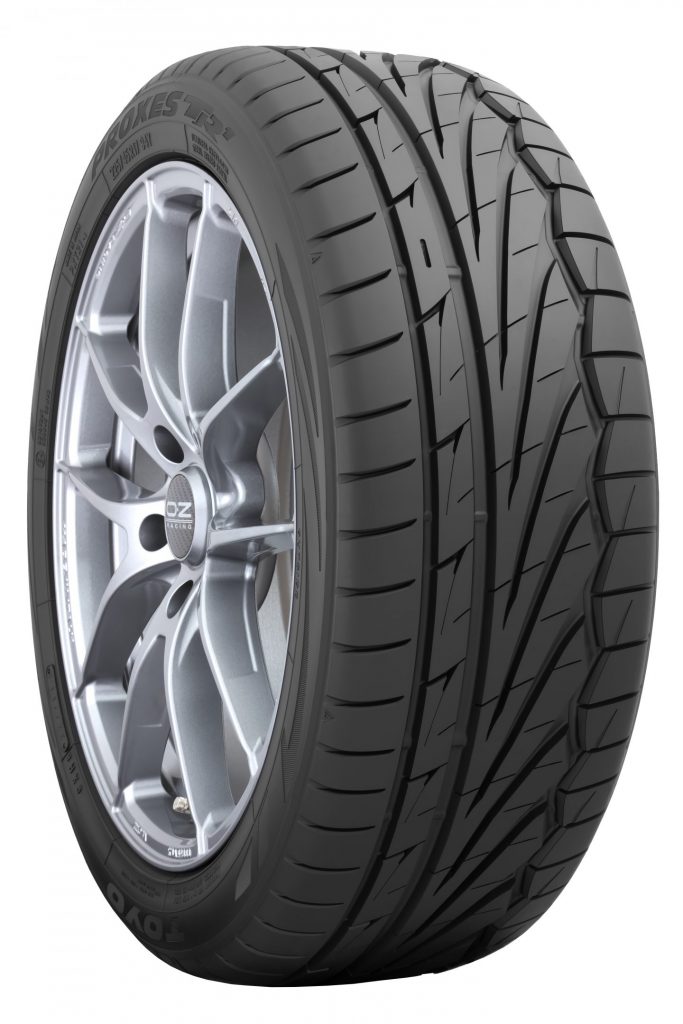 The Toyo Proxes Sport tyre is another leading all-rounder, providing exceptional grip in the wet because of a new tread compound. The new construction means that drivers get vastly improved steering response and instant feedback, giving you the feeling of a genuine racing tyre even in the wet.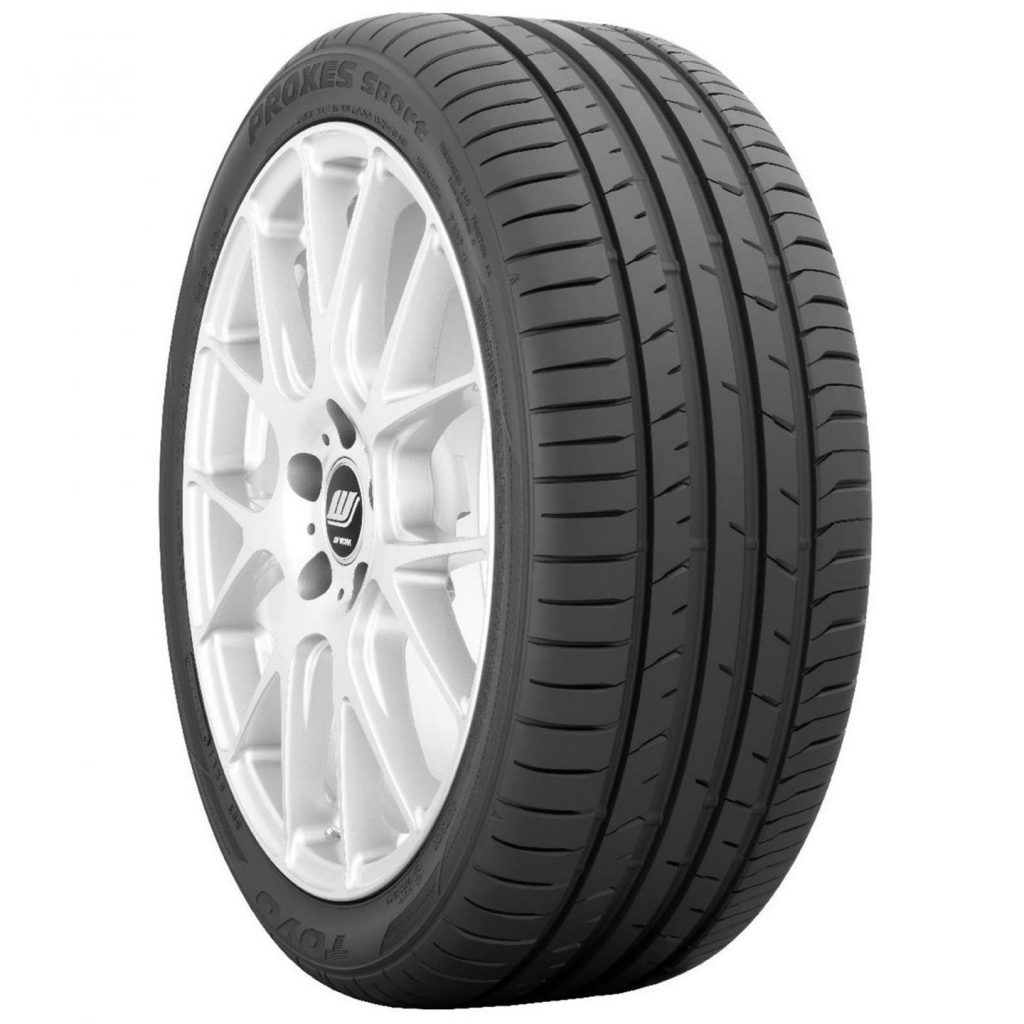 Out on the track the Toyo R888R tyre is the successor to the R888. Completely re-engineered to provide upgrades in all areas – performance, grip, durability and steering response – the R888R is a wonderful track day or performance road tyre, and also a road legal List 1B motorsport tyre. While it doesn't offer the same performance in wet conditions as some alternatives, the Toyo R888R is undoubtedly one of the best road legal semi-slick tyres money can buy.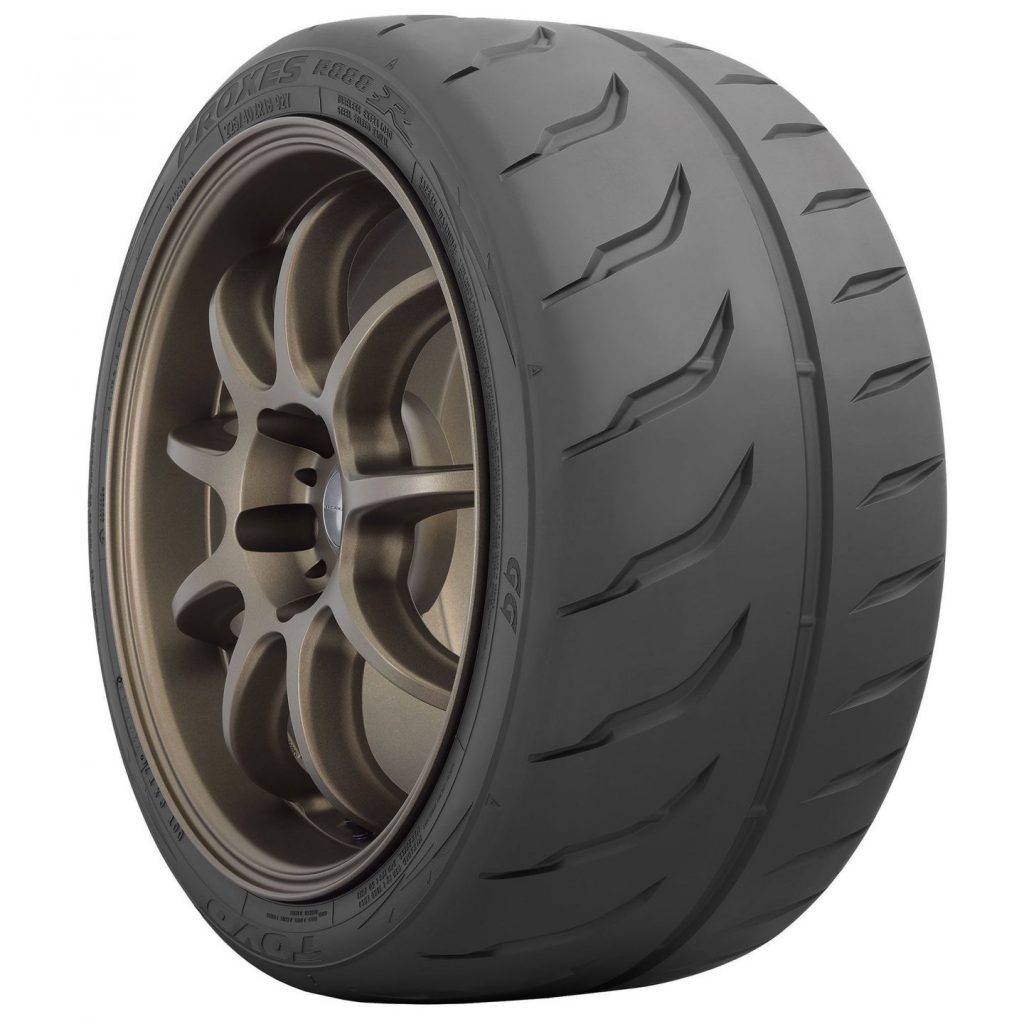 Lastly, but by no means least, there is the off-road offering. The Toyo Open Country tyre range is designed and developed with all-terrain driving in mind meaning they can be used on and off-road. There are specific models for each style of driving ranging from the Toyo Open Country A/T tyre for all-terrain use (road and off-road), to the Toyo Open Country M/T tyre made for regular off-road use. Both represent high quality tyre offerings for 4×4's and SUVs – especially Jeep's and Land Rovers.