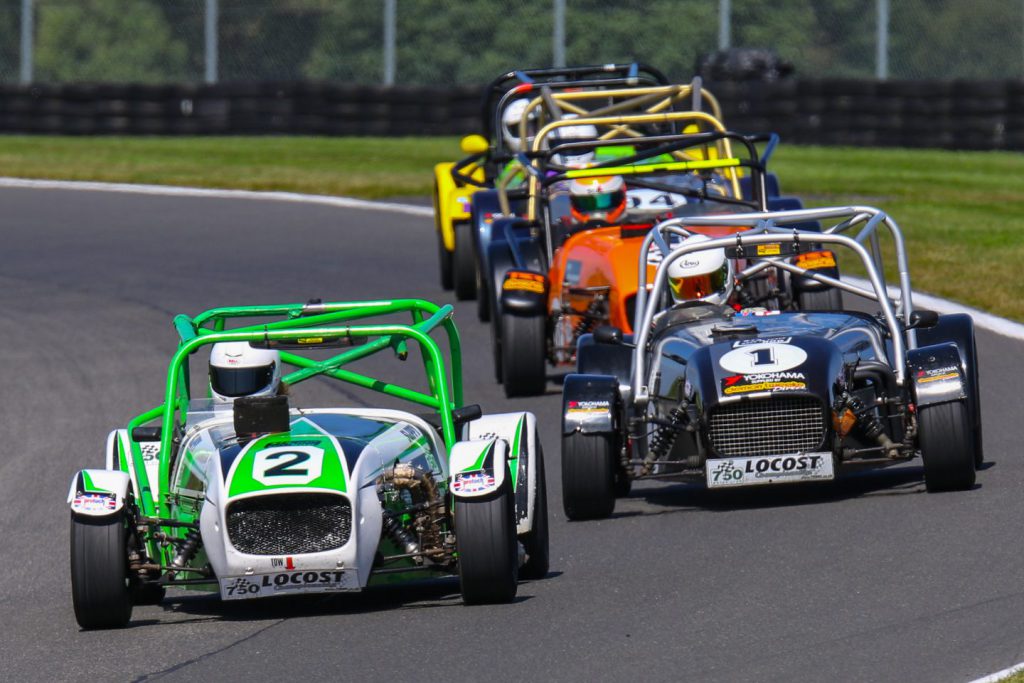 If, like us, you love motorsport, you will have no doubt dreamt of being a professional racing driver. Picture the scene… a sea of photographers, cameras flashing, journalists clambering for an interview as you stand on the top step of the podium with a trophy in one hand and a bottle of champagne in the other with a garland around your neck. Sounds good doesn't it?
Ah yes, but you may be thinking "that will never be me". While it is true that very few people will ever be world or even national champions, this doesn't have to mean that you shouldn't pursue your dream. We are all allowed to dream, to have aspirations. It is what keeps us going in life. It gives us something to aim for.
So what if we told you that your dream of becoming a racing driver was far more achievable than you may have first thought? That it can become a reality. "But motorsport is too expensive" you may say, and on face value you may appear to be correct, but the truth is that motorsport is as expensive as you are prepared to make it.
The first steps into motorsport
Getting a taster is the best way to find out if it is something that you would like to do without taking the initial plunge, and this can be done in various ways.
The first, and most accessible, is via a local arrive and drive karting track. This provides a golden opportunity to get behind the wheel and experience the thrill of driving at speed. Most will offer everything from simple practice sessions to full race events and even enduros.
Another great opportunity to dip a toe into the motorsport water is to take your car on a track day. For some useful information on this option, check out our article on "How to modify your car for a track day".
So, let's say that you have had a go at karting or been on a track day and you have been well and truly bitten by the motorsport bug and want some more. To be honest, we wouldn't blame you at all if you did, it's very addictive. But what happens next?
Well, you can continue in the same direction that you have already sampled. You can either choose to pursue the karting route and compete in the many different club championships available around the country or you can take the plunge into car racing.
The beauty of motorsport is that there are many different disciplines out there that serve to provide a large degree of variety. As such, you could choose to take up rallying, hill climbing, sprinting, autograss, drag racing, autotesting, oval racing or even lawnmower racing if you so wished!
For now, let's start off by taking a look at the Karting route.
How to start Karting
Karting is a great stepping stone into the world of motorsport. Not only does it provide an ideal learning platform and action packed racing, it is also accessible for all ages from 6 years old and up.
If you have tried your hand at arrive and drive karting and are hungry for more, the next stage is to check out your local kart circuit. There are many karting clubs which are based at circuits around the country that organise their own championships. Before taking the plunge and buying a kart, it is worth visiting your nearest circuit to get a feel for what their events are like. From this, you can see which classes of kart are running and which are the most popular. Most karting club race meetings feature races for both junior and senior drivers with the junior classes featuring drivers from age 8-16 while seniors are 16+.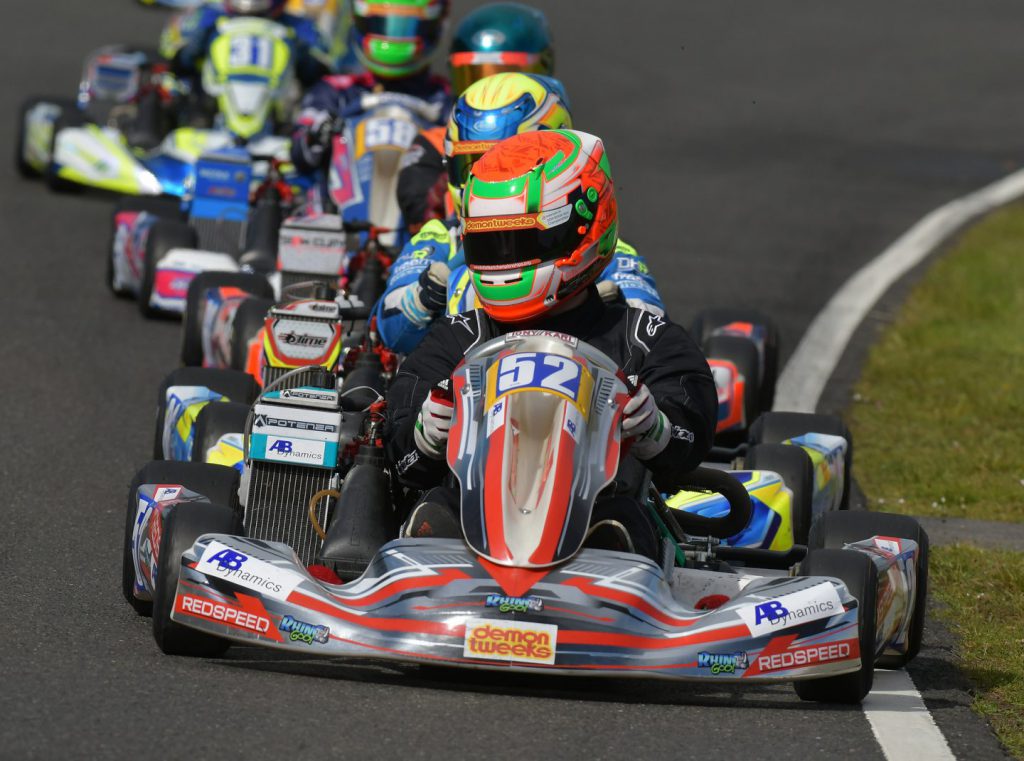 Armed with this information you can then make a more informed decision about which class of kart to start out in.
Before you rush out and buy a Kart though, you first need to consider your kartwear. You will need to wear a kart suit, boots and gloves as well as a karting helmet when competing. These serve as a protection for the driver in the case of an accident and are a requirement for all club and national level competitions. For advice on what to look for, check out our specific blogs on how to choose kartwear and helmets.
With your own personal equipment taken care of, you can then start to look for the Kart itself. There are a couple of directions that you can go down with this. The first of these is to take the plunge and go straight to the manufacturers themselves to buy a brand new chassis and engine. Although this will be the most expensive option, it does have its benefits. For one, you know that the chassis will be in the best possible condition without any repairs or bends and the exact amount of hours on the engine.
The other option is to buy a second hand kart. This often provides the best value for money, especially if you can find someone who is selling a complete package with spares including tyres, bodywork and more. As alluded to above, there is an element of the unknown with regards to the condition of the chassis and engine when you take this option. However, when you are starting out in Karting, this will provide the best opportunity to get into the sport for a smaller outlay.
So now you have your kartwear, your helmet and the kart itself, what's next?
Well, before you start racing, you will need to acquire a karting licence. This means that you will need to take your ARKS (Association of Racing Kart Schools) test. This is required to be passed before you can obtain your kart licence to allow you to race.
In principle, it is similar to a road driving test in the form of a written and practical assessment. The written element is designed to test your knowledge of track procedure, flag warning signals and general karting; and consists of a series of 20 multiple choice questions.
Once you have passed your test you can send your completed forms, including completed medical documents if required, to Motorsport UK and receive your Motorsport UK karting licence. The next thing to do is to become a member of your choice of karting club. These are typically based at the individual karting circuits around the country.
With club membership and your newly acquired licence in hand, it is time to start racing!
To enter a race, simply decide which of the upcoming club meetings you are going to enter and submit your entry form along with the relevant fee to the organising club. Once this is done, you can then start the countdown to your first race!
Keep an eye out for an upcoming article on how to prepare for your first race which will include a full run-through of what to expect, how to prepare and get the most out of your first race meeting.
How to start car racing
If you feel that the karting route isn't for you, or that you would much rather just dive straight into the deep end and start racing cars, how do you set about doing it?
Well, in much the same way as karting, you will first need to take, and pass, your ARDS (Association of Racing Drivers Schools) test. This can be done at many of the circuits throughout the country, with most offering a car to use for the course. You will also be required to pass a medical examination to ensure that you're physically fit enough for the challenge of car racing.
Once you have passed this test and obtained your license, you can then look to pursue the direction that you want to head in terms of what championship to enter.
A great starting option would be to take your track day experience on to another level by entering the MSV Track Day Trophy. Designed to provide an affordable stepping stone into the world of competitive motorsport – whilst retaining the friendly, relaxed atmosphere found at track days all over the country – the championship takes in many of the UK's most popular circuits and offers the ability for two drivers to share a car, and the costs. A 45 minute race with a mandatory pit stop, along with a 30 minute qualifying session, all takes place on the same day. This allows for plenty of on-track action while reducing the costs and without the need for an overnight stay.
Alternatively, there are many different racing championships that are currently running to suit all interests and budgets, including the likes of single seaters, sports and saloon cars.
Another good option is to check out the 750 Motor Club who offer affordable club level motorsport with large grids and a wide variety of championships to choose from.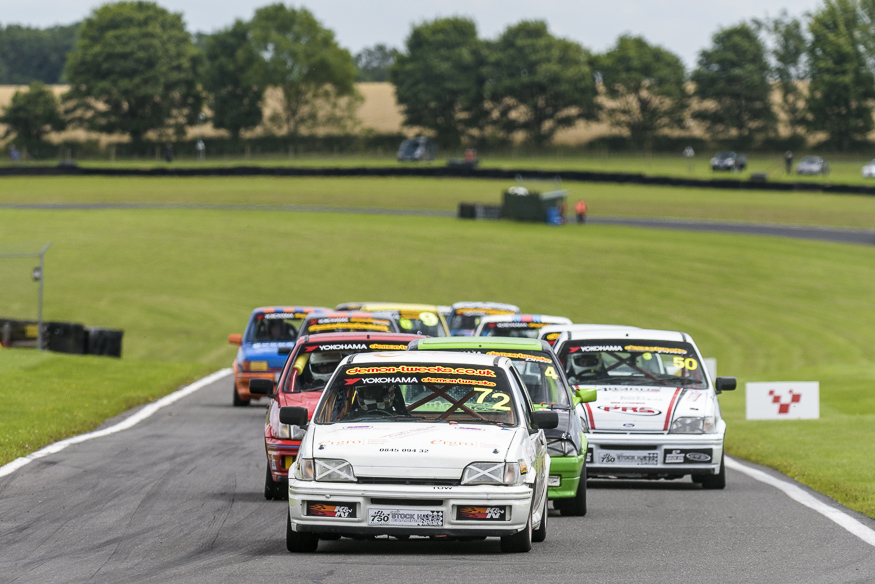 Once you've selected the championship that you would like to compete in, you will need to kit yourself out with the necessary safety equipment including racewear, a helmet and an FHR device. For a comprehensive guide on how to choose these items, check out the relevant articles featured here on our blog.
In its most basic form, when competing in motorsport you will be required to wear a helmet, FHR device, race suit, gloves and boots. All of these must meet the various requirements necessary for use in motorsport events and you can find all the latest racewear and driver safety equipment on our website.
So now that you are all kitted out, license in hand, all you need is a car! There are a couple of options at this point. You can either choose to purchase a second hand race car from one of the many online classified websites, or you can start from scratch and build one yourself.
If you choose to purchase a ready-made race car, not only will this speed up the process of getting out on track, but you will find that many cars will be supplied with a range of spares such as wheels and tyres, bodywork etc. Some may even be available to purchase with a trailer!
Should you choose to go down the alternative route and build your own race car, this will take a longer amount of time, but can be immensely satisfying once the car is complete. It will, of course, be beneficial to have a level of competency with mechanics if you are attempting to do this yourself, although you can always ask a local garage to help you with certain tasks.
As far as what you would need to do to create a race car out of a road car, there are several mandatory safety items that you will need to install including a roll cage, a racing seat and harness and a fire extinguisher to name just a few. When looking to purchase these particular items, you will want to make sure that you consult the regulations for your chosen championship to make sure that you are fitting suitably approved components. After all, you don't want to appear at scrutineering at your first event all excited for your first race, only to be knocked back for an illegal or unsuitable part.
Once your car has been built, and you have joined the relevant club that is organising your chosen championship, you are ready to enter your first race. This is just a case of completing and submitting the entry form and paying the associated entry fee to the organiser.
When you have done this and your entry has been accepted, all that is left to do is wait and let the excitement build as you finally prepare to realise your dream of becoming a racing driver.
Stay tuned to the Demon Tweeks Blog for an upcoming guide on how to approach your first race event.