Ever since Max Power Magazine first hit the scene back in 1993, Demon Tweeks have played their part in turning the unassuming into bold and beautiful machines and equally supporting those with the more modest aesthetics but who were eager for increased performance.

So, when we had the opportunity to have our own Max Power Reunion, we couldn't wait to invite them down. A meet that was small but perfectly formed. It was the perfect chance to get up close and personal with the cars, find out what the scene has been up to since the magazine closed its doors in 2011 and what they have planned for the future!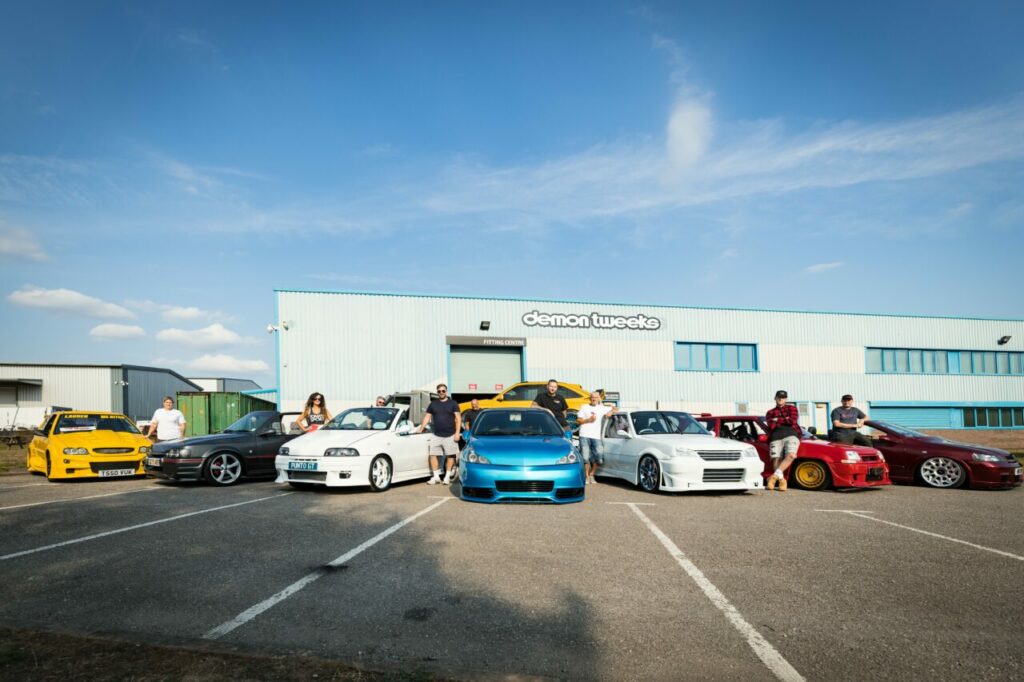 What is Max Power?
Those of a certain age will of course remember Max Power Magazine bursting onto the scene with its loud and often controversial publications. I think it covered other subjects other than cars, but for the life of me I can't remember what…

For those who might just be starting off on their motoring journeys, Max Power Magazine started way back in 1993 to showcase the very best in the modded car scene and the culture surrounding it. It played a major role in bringing performance-tuning to the masses, pioneered a movement which would define a decade and still inspires car enthusiasts to this day.
The Max Power ethos focused on complete individuality. Your car was to look like nothing else on the road. As Martin, from Max Power Reunion mentioned in our YouTube Video, "it started off with standard cars doing little bits and then it soon built up into the highly modified engine changes and big kits you see here today." Don't worry, we will delve deeper into these shortly… (Trust me, you'll want to see them!)
The builds were just the half of it. The magazine at its peak had an audience of nearly 250,000 who soon became a close-knit community. This led to cruises and meet-ups all around the country. Not exactly what the local constabularies would call ideal.
Car parks from Cockermouth to Cornwall came alive under the cover of darkness as 'Maxers' came together to show off their unique builds and often 'demonstrate' the results of their new engine swaps.
It wasn't all tyre smoke and cherry bomb exhausts though. Cruises helped create bonds and forge friendships between fellow car enthusiasts which have lasted for decades.
Knowledge of car parts, buying and selling of cars and general support for builds were all part and parcel of these meetups. As Martin from Max Power Reunion says, "It's like a family. They all love the modded scene, whether it's subtle or loud. We're not here to judge what they do. It's all about having the passion for it."
Max Power Reunion
Since 2011, Max Power fans have been left without their beloved magazine and their stories were seemingly consigned to the history books. Or so it seemed…
Along came an account called @no1carspotter on Instagram. At the age of just 15, Jak managed to build an audience of over 15,000 car enthusiasts. After trying to give some 'fatherly advice' on the page, his dad, Mark was challenged to set up his own page and so, Max Power Reunion was born.
Fast forward to September 2021, ten years after the demise of the mag and the growing demand from the ever increasing following resulted in Martin putting on the inaugural Max Power Reunion Show!

Held at Towcester Racecourse, it brought together over 700 show cars and thousands of tuning enthusiasts young and old(er) to once again share that passion for the unique and wonderful.

The Reunion, dubbed the 'best modded car show of the year' was born out of the resurgence of the tuning scene. Of course, there have been car shows which acknowledge modified cars, but nothing that is specific to the Max Power era and the people who built their cars to the extremes like they did.

What better way to celebrate nearly three decades of cars, music and cruises than to get everyone together once again and honour the work that has gone into producing countless unmistakable cars.

The 2021 and 2022 events showcased the best of the old and new school cars. There were some absolute classics on show such as the Carisma Renault 5 GT Turbo and the unmistakable gold TVR Cerbera which were both cover stars back in the day. Check out the treats that were on offer below.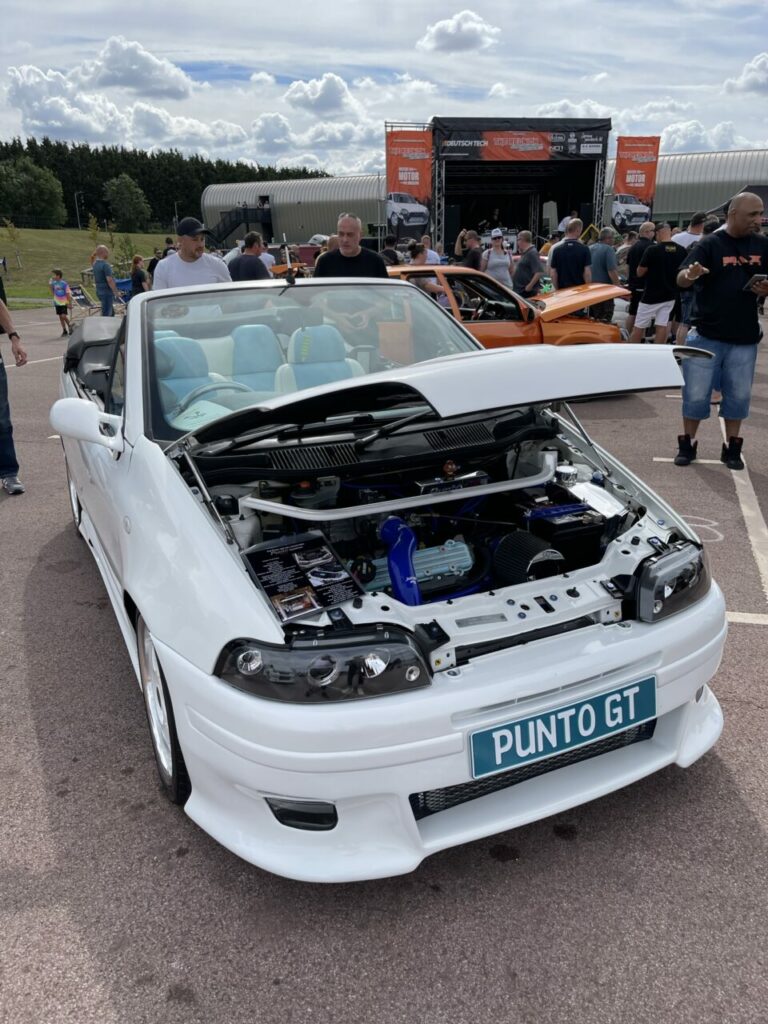 The third instalment has now been announced for 2023, so stay tuned to the Max Power Reunion social pages for more information so you don't miss out!
– Facebook
– Instagram
Demon Tweeks
So where do we fit into all this? Well ever since the tuning scene has been around, Demon Tweeks have been there for all your performance needs. Whether that was a set of 20" rims, (intake kit, intercooler, suspension ) or a brand-new exhaust system, we had you covered with our comprehensive range of products and brands.
Although we've said goodbye to the Vauxhall Nova and Renault 5, there is still a whole world out there for performance tuning.
We appreciate that some of us may have been forced to grow up a bit, get rid of the car you spent years perfecting and buy something with more seats because, you know… Apparently, justifying lambo doors as easy access to put the baby seat in the back can be a hard sell, who knew?
Don't let that put you off! You can still entertain that inner Maxer. Any daily driver can benefit from a Remap, Set of Wheels, Exhaust or upgraded Suspension. Maybe just don't go as far as a huge rear wing for the school run…
On the flip side, if you're still looking to push the limits of what your vehicle can do, we have a whole host of options available to you. Air Suspension Kits, Vehicle Styling and Engine Tuning just to name a few.
Just because you missed the original Max Power era, doesn't mean you can't create your own homage to the magazine that changed the tuning scene, forever.
The Cars
Vauxhall Astra GTE
This stunning motor built by Martin Collins is often mistaken for something much for luxurious than an old Vauxhall Astra (no disrespect to the humble Astra). Built over the last 5 years, it has gone from banger to beast and looks absolutely gorgeous. Stand out features include Lamborghini doors, C20LET Turbo Engine, 6 speed gearbox and much more. Check out the build HERE.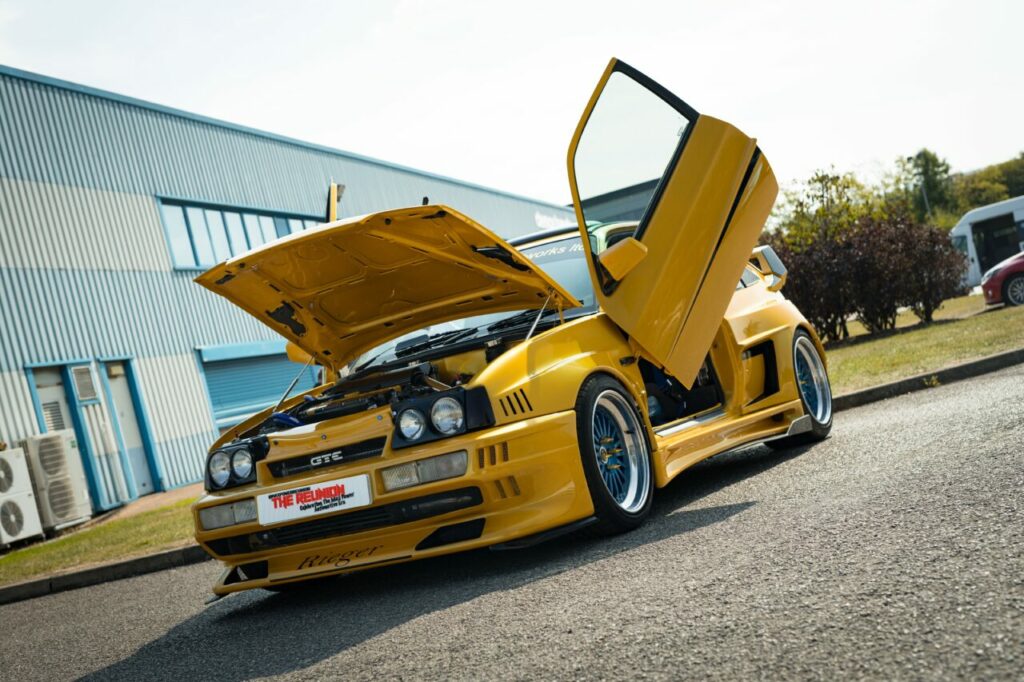 Carismar Renault 5 GT Turbo
Built by Carismar Automotive, who has only recently come back onto the scene after a hiatus. This Renault 5GT Turbo has been winning awards and you can see why! A stunning example of what a Renault 5 should look like, only with a sprinkle of Max Power. Follow the build HERE.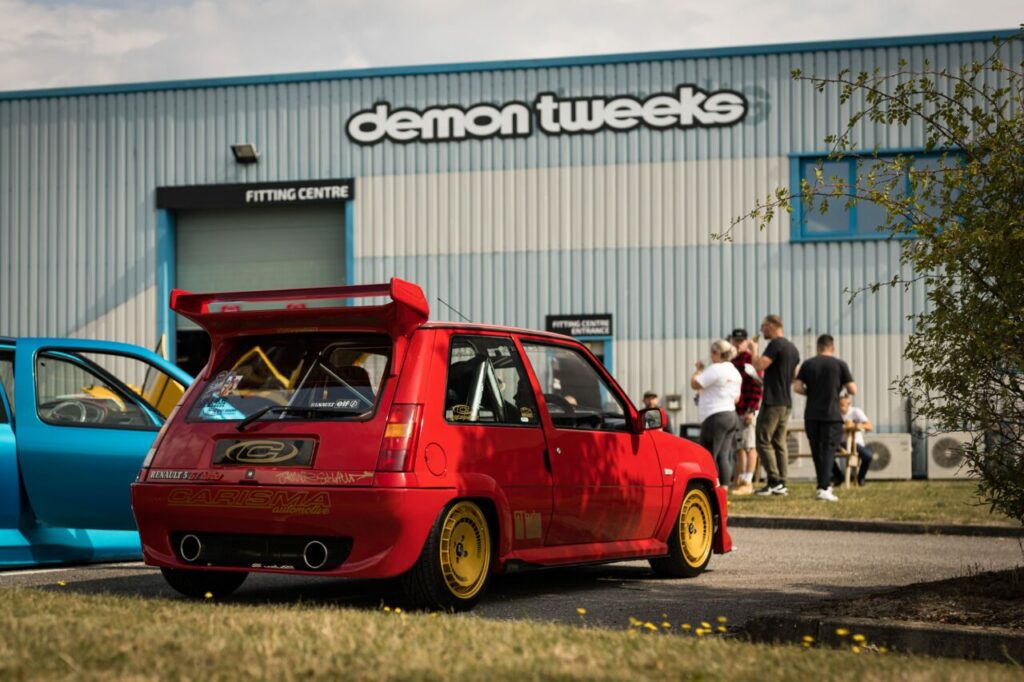 Fiat Punto GT
This mk1 Fiat Punto GT is truly one of a kind. Why, you ask? Well Fiat didn't actually make a convertible version of this car. The owner created this unique motor back in the 90s when Max Power was at its height. Since the revival he's taken it all over and most recently to us here in Wrexham. Find out more about how it was created HERE.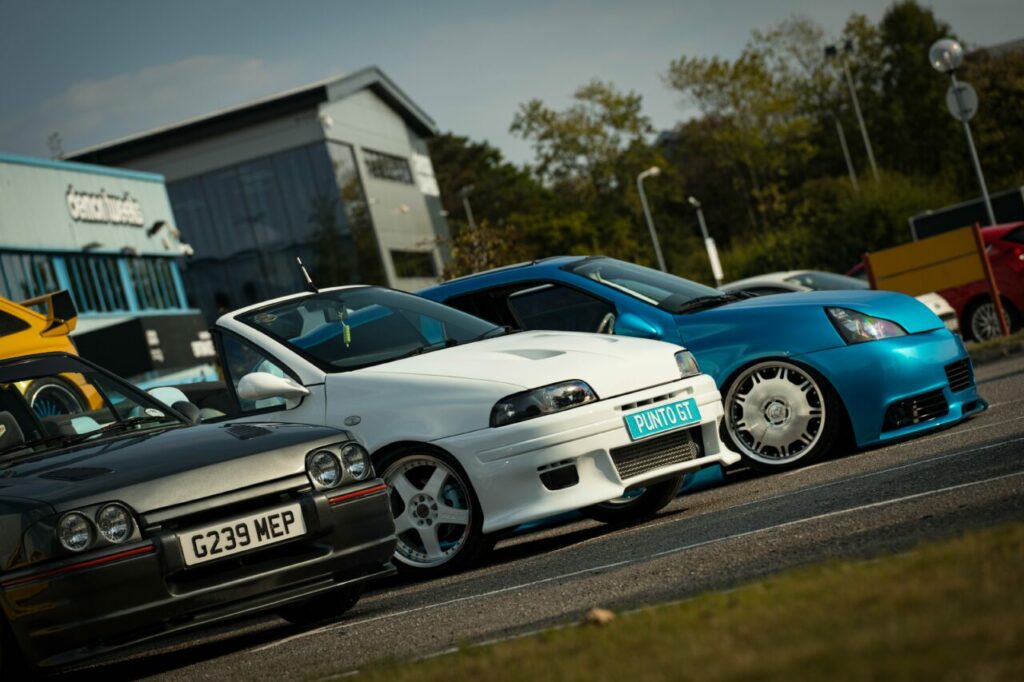 Renault Clio
For many, this is a classic example of what it means to be Max Power. A totally unique and one-of-a-kind car that has a little pinch of bonkers added into the mix. Kitted out with suicide doors and a full Edge speaker system, this Clio turns heads wherever it goes. Starting out from humble beginnings as a stock, black Renault to a showstopper, Ash has really crafted something special. Discover more HERE.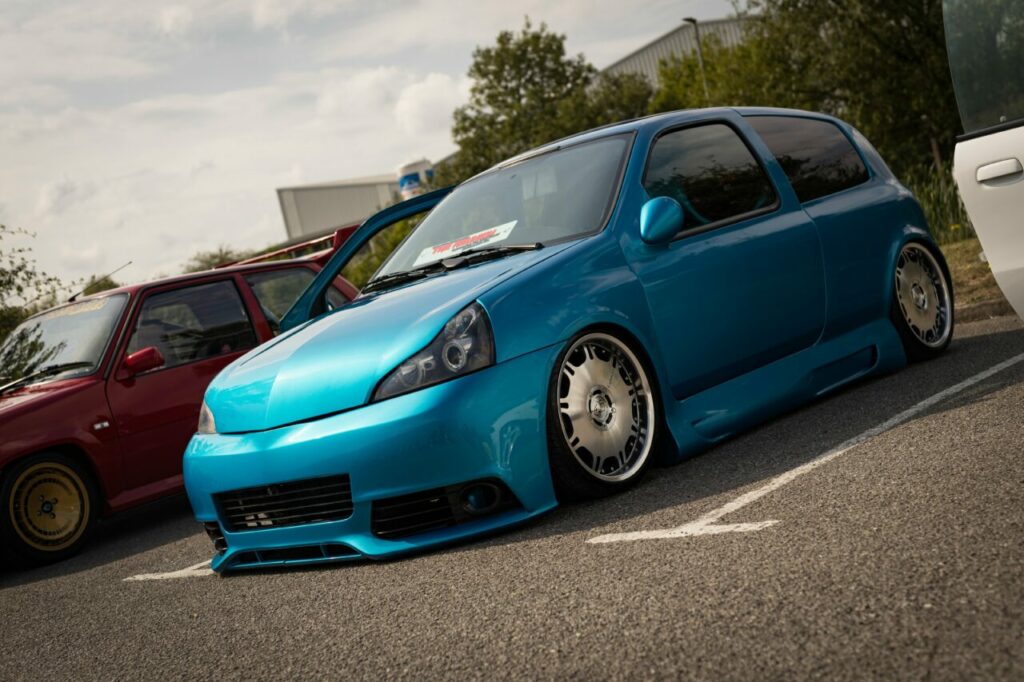 Vauxhall Astra Convertible
Out of all the cars that came to visit Demon Tweeks HQ, this is by far the newest. Taking on a slightly different road to your typical Max Power car, this Astra has gone more towards the Sleeper/Stance route. Sitting on air suspension, this car would be lucky to get over a stone let alone a speed hump. Check out the amazing work HERE.
Renault 5 GT Turbo
The daddy of all GT Turbos. Dick has spent the last 22 years creating this fine example. Not content on just keeping the one look, he has kept all the old body kits over the years and regularly freshens it up. The awards keep coming and if you want to check out more of the best Renault 5 around, you can do so HERE.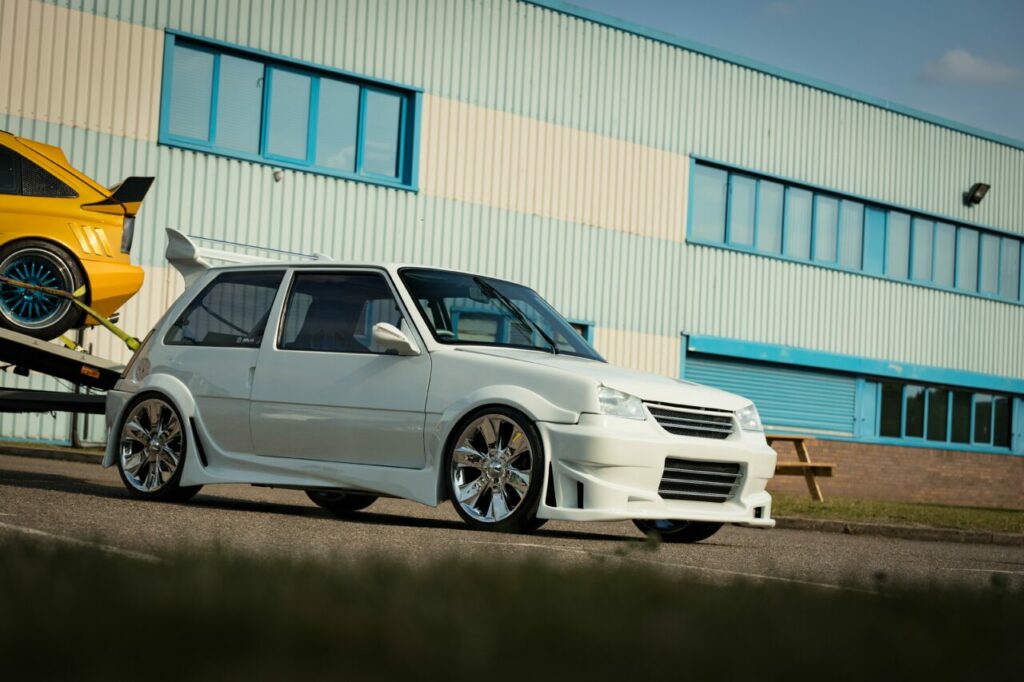 Find out more about these cars and the Max Power Reunion visit to Demon Tweeks HQ in our YouTube video below:
---
Enjoyed this? Read more of our latest news:
Where To Next?
Looking for the latest performance & tuning parts? Check out our wide range from top brands.
Come and visit us at our store, showroom and fitting centre in Wrexham.
Want to know more about our story? Learn about who we are and why we've been driven by passion for over 50 years.
Interested in everything we do? Catch up on all the latest Demon Tweeks news.