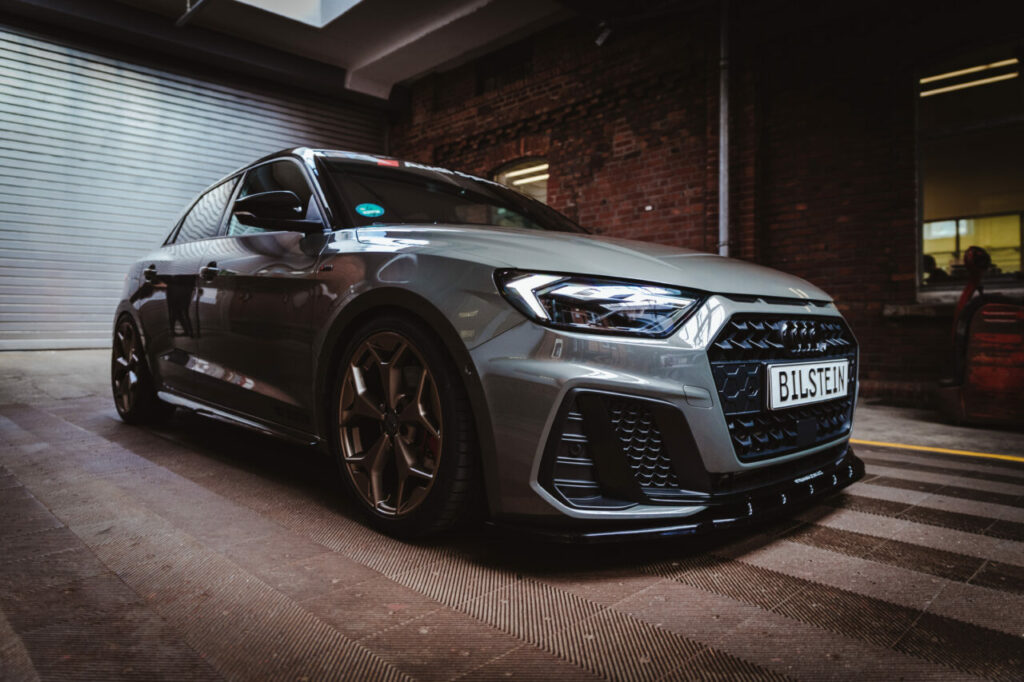 Here at Demon Tweeks, we carry in stock a range of suspension from the biggest brands in the business across lowering springs, shocks, suspension kits, coilovers and so much more. With all of the options available to you, it can get quite confusing, so we ran through the options and their benefits in more detail in this suspension buying guide. Consider clicking here for a 'Beginner's Guide To Improving Your Car's Handling', we have also put a short video guide together.
Hopefully, after you've read this guide and the others that you're up to speed on the types of suspension and what they will do for you, all you need to do is head over to the Demon Tweeks website, select your car in the easy to use my garage feature, and you'll see the options from all the different brands so they can be compared easily. We have got options in stock and ready to ship, collect or have fitted for popular models. We also have an extensive catalogue of products available for cars that are a little less popular or mainstream.
Our experienced teams have been busy linking products to cars so you can see all the options side by side after just entering your car details once.

Need to know:
Where buying lowering springs & suspension kits is concerned, one of the main determining factors of which to buy is the lowering amount that will be achieved after fitting. We have combined that information with the product at high level so you can compare, at a glance the different options available across manufacturers.
There is a little more to it though, knowing the lowering amount is great but there may be fitment notes which apply to the product that you need to take into consideration.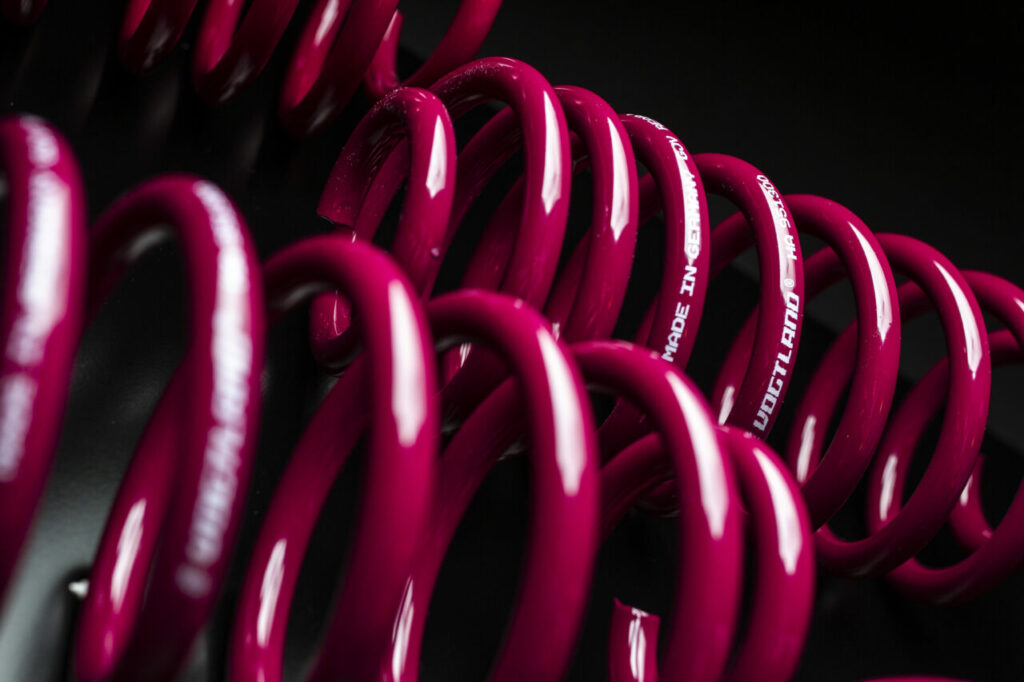 Axle load:
Where lowering springs (more detail here) are concerned, the most likely one you'll see is axle load rating for a given axle. If this is shown to you, you will need to check on your car to make sure that the axle weight is suitable. If the axle of the car is too heavy for the kit, the amount of lowering is likely to increase, too light and it will not lower as much.
The axle weights can be found on the chassis plate and are quoted in kilograms, common locations include the driver's door shut, slam panel or bulkhead. Typically showing the gross vehicle weight (total vehicle weight including passengers, fuel, payload), gross train weight (which is the total of the gross vehicle weight & the towing apparatus including its load) and the bits that we are interested in, the max front axle load and the max rear axle load. Most often denoted as 1 for the front and 2 for the rear.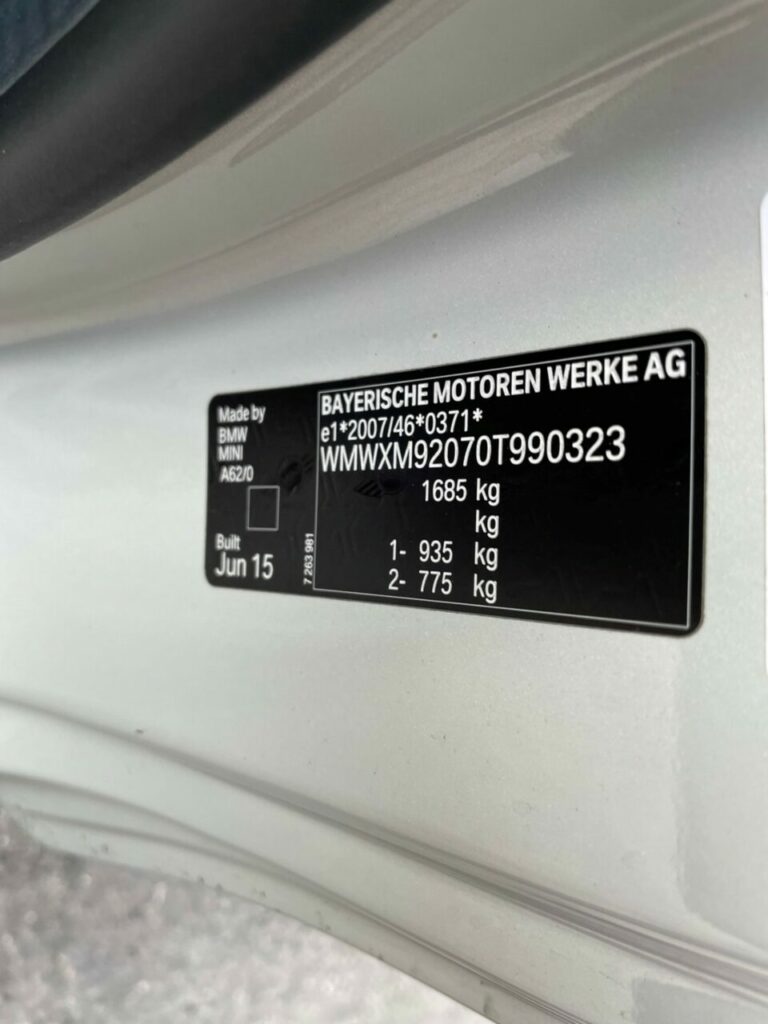 Strut diameter:
This relates to the diameter of the strut where it fits to the hub itself, most commonly found across the Volkswagen, Audi, Seat & Skoda manufacturers, common sizes of 50mm and 55mm are noted and must be checked on the car to make sure the correct part has been ordered.
Mounting type:
This relates to the fixing point on the hub and can refer to a clamp or bolted style, eyelet or fork, and different spacings between mounting holes or bolt hole diameter. This again is something that needs to be checked on the vehicle itself with a visual inspection.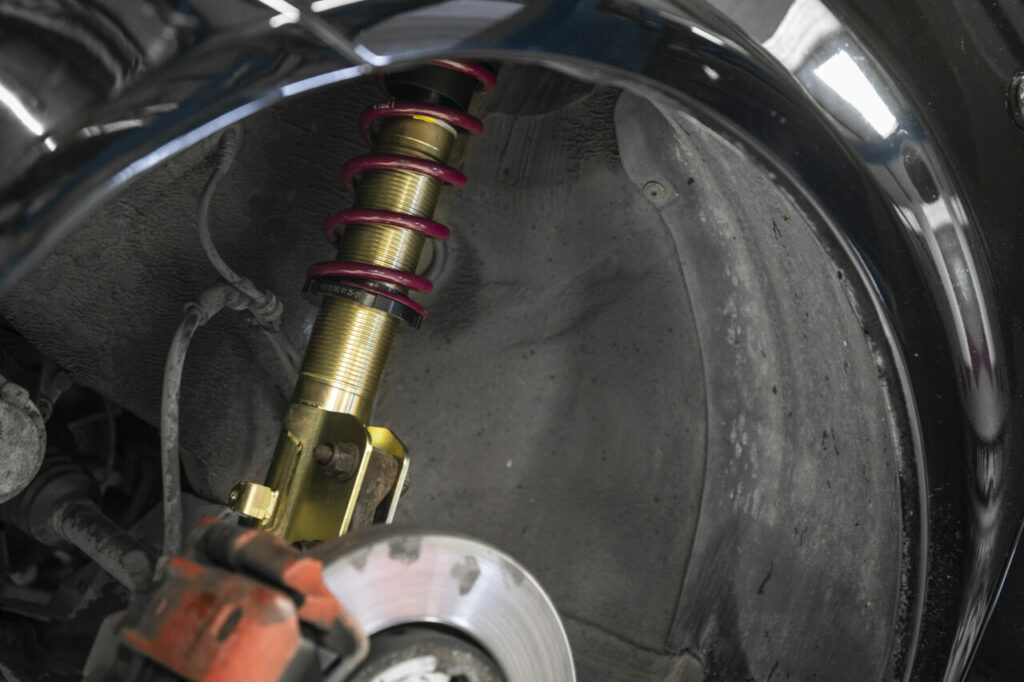 Rear Suspension Options:
The suspension on the rear of your vehicle can differ from model to model, independent rear suspension and torsion beam setups can be found on the same Mk6 Golf chassis for example, the torsion beam found on the base 1.4, independent suspension on the GTI or R.
Independent suspension allows the movement of one wheel without causing the opposing wheel to react, allowing for more complex systems to be used and handling to be fine-tuned and improved.
A torsion beam connects both the rear wheels, and although the is some flex engineered into the beam itself, sufficient movement on one wheel will ultimately cause the opposing side to react.

Original Sports suspension:
Lowering amounts quoted are, in the main, based on the standard suspension that is fitted to the car at the time it left the factory, crucially, where the "sports suspension" was not ticked in the options list.
When manufacturers such as Eibach, Vogtland or Bilstein design a kit, they measure from the centre of the wheel, up to the wheel arch on the standard car, then compare that same measurement once their product is fitted and quote the difference between the two as the lowering amount.
Take it as a given, they're working on new or nearly new cars, the older springs get and more work they do can cause springs to sag, so the full drop may not be achieved on a car with tired suspension.
It is also worth calling out that reduced lowering amounts can be found where original "sports suspension" has been fitted, typically 15mm or so.
Electronic suspension:
If you are the lucky owner of a car with swanky suspension that can change and the touch of a button, or it may even do all the work for you without you knowing, you'll need to be aware of this and look out for where it is mentioned on our website. Magnetic Ride, electronic damping, EDC, adaptive suspension and PASM are just some of the names used for this type of suspension.
What does it mean for you? Well, if you are looking at fitting coilovers for example, it could mean removing the factory unit, and therefore the part which is controlled by the car for one that isn't electronically controlled. In this case, some brands offer a cancellation module, which deactivates any warning lights which are not required anymore. Some offer dampers that retain the car's control over the unit like Bilstein's Damptronic, or KW's Plug & Play DDC units and you'll be swapping out for a unit that is electronically controlled, therefore retaining the OE car functionality.
There are even some kits that you can buy which come with an ECU, and control for inside the car, which allows you to install electronic suspension!
There are other things that you are likely to see which are a little more self-explanatory, like does not fit an estate model, so if you have an estate, this one is not for you. Others state they exclude models with sports suspension, so if your car has it, this option is not for you either.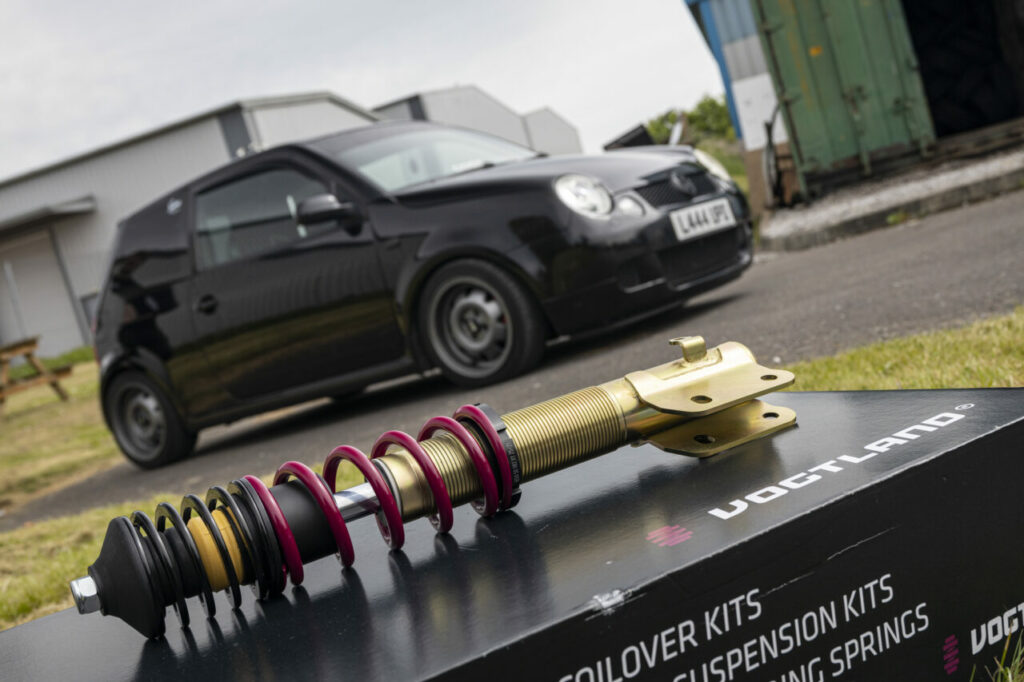 We try to list all the options available, but we may be working on adding more, if you can't see anything linked for your car, please do give us a call and we can look into this for you. If you come across something you are not sure of, or have any other questions that you need answering, drop our sales team a call, they'll be happy to help, answering any questions you may have.
---
Enjoyed this? Read more of our latest news:
Where To Next?
Looking for the latest performance & tuning parts? Check out our wide range from top brands.
Come and visit us at our store, showroom and fitting centre in Wrexham.
Want to know more about our story? Learn about who we are and why we've been driven by passion for over 50 years.
Interested in everything we do? Catch up on all the latest Demon Tweeks news.