It can take some tyre manufacturers decades to reach a decent position in the market, let alone the very top, but in the case of Falken tyres, the progression from newcomer to one of the world's leading tyre companies has been rapid.
From the development of industry-changing tyres, to race-winning track tyres, and a whole host of road tyres suitable for different conditions, Falken tyres have become one of the biggest tyre brands on the planet, and in this guide, we take a look at how they got there, along with some of the game-changing tyres that helped them make their rapid rise to the top.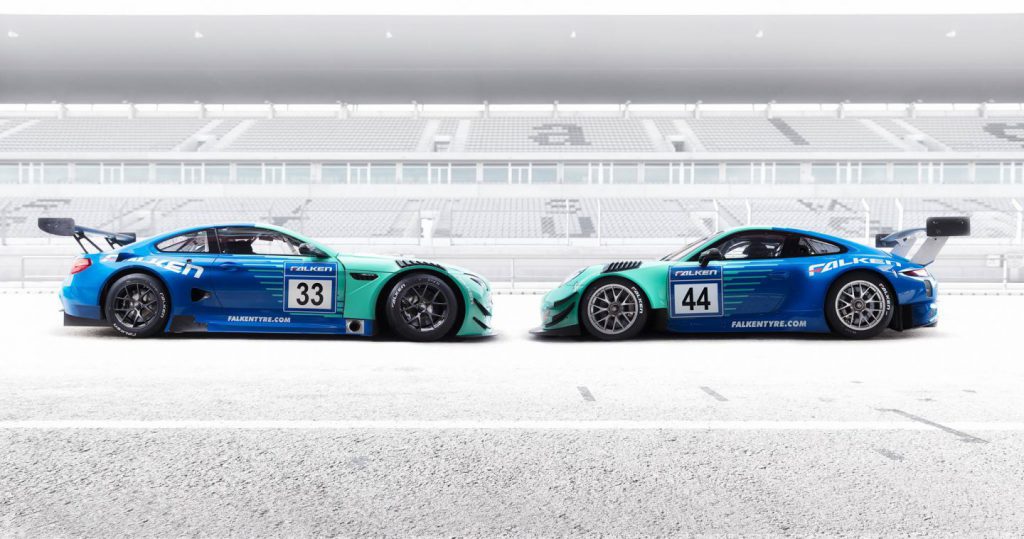 First things first: who are Falken?
Falken are a relatively young tyre brand compared to some, but one that now has the range, and the technology, to confidently count themselves as part of the premiership of tyre manufacturers.
The brand has been around since 1983 when it was first introduced and brought to the European market by Sumitomo Rubber Industries, a colossus of Japanese industry. Falken opened their first European office in Offenbach, Germany, in 1988; and Falken Tyre Europe was founded in 2008 before commencing distribution in 2010.
Fast-forward to 2019 and the Falken network consists of more than 8,000 partners across Europe with the Falken brand developing a complete range of original equipment tyres for cars, lorries, light commercial vehicles, SUVs and 4x4s, as well as the entire European retrofit market.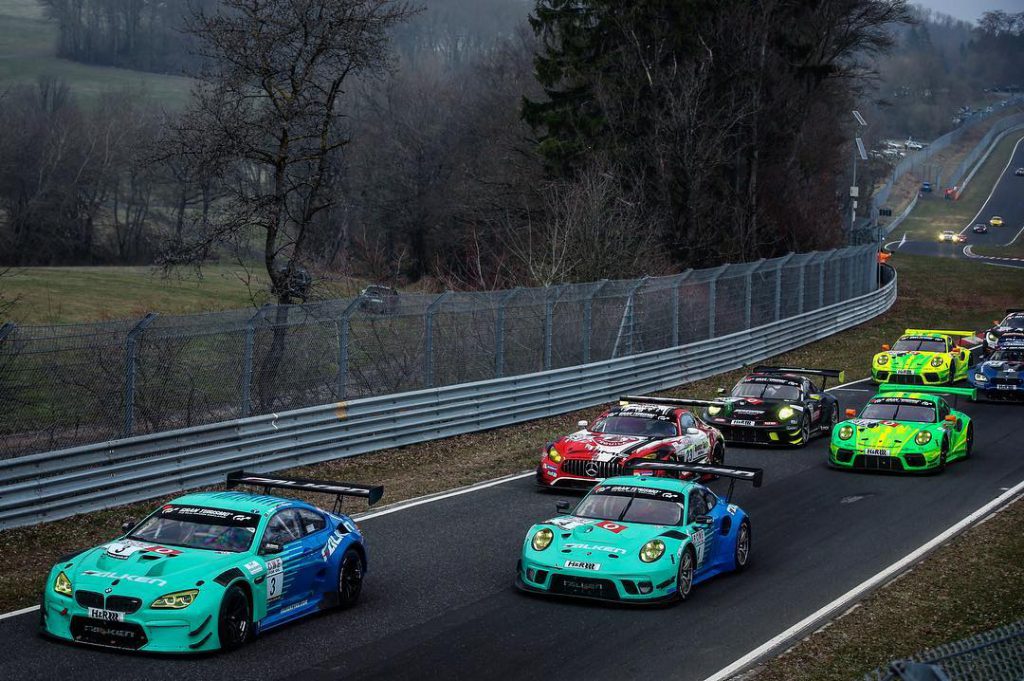 There have been numerous key moments and developments over the last 30 years, from the beginning of the Falken partnership with the Nürburgring and the first Falken team competing in the ADAC 24-hour race in 1999, to the development of the now-iconic Porsche racing car in 2011. Falken have been at the forefront of product technology as well, introducing the first Falken all-season tyre, the Euroall AS200 in 2012, followed up by the first Falken run-flat tyre in 2014.
Falken's tyre range sits alongside some of the very best, with their tyres having won top three spots in Auto Bild, Auto Express, and Auto Zeitung group tests. Falken tyres are now fitted as original equipment to cars from manufacturers like Porsche and Audi, all the way through to Nissan, Suzuki, Toyota and Honda, which shows how far the brand has come in terms of their reputation as a whole, as well as the quality and reliability of their tyres.
Away from the world of tyres Falken currently sponsor a wide range of sports and teams including Liverpool FC, the Nürburgring circuit and the Red Bull Air Race. Their livery is also very recognizable in the world of drift.
Where are Falken tyres made?
Such is the size of the Sumitomo Rubber Group, and the success of the Falken tyre brand, the company has production facilities all around the world. The largest is their Shirakawa factory in Fukushima, Japan, which is home to more than 1,600 employees who manufacture more than 10,000 tonnes of car, truck and bus tyres each month.
There are two further Japanese factories, but outside Japan, the firm have production facilities in Asia, Africa, North America, South America and Europe. The first to open was in China in 2012, followed a year later by South African and Brazilian plants, then their USA facility and Turkish factories opened in 2015.
Are Falken tyres any good – and if so, what makes them stand out?
The extensive research and development that goes into every set of Falken tyres means that they roll off the production line to the highest specifications and standards. Whether you look to tyres for outright performance in grip, longevity, all-weather performance or exceptional traction in the wet; Falken tyres are tested to the extremes to ensure that they reach the incredibly high standards of every driver with the latest technology right at the heart of each set of tyres.
Cutting edge design
With recent investments in the manufacturing processes, Falken tyres are producing impressive results via pioneering research into the molecular structure of tyres. Particle accelerators and advanced computer simulations are not just in the realms of sci-fi, they're utilised daily to maximise the performance of every Falken tyre that leaves the factory.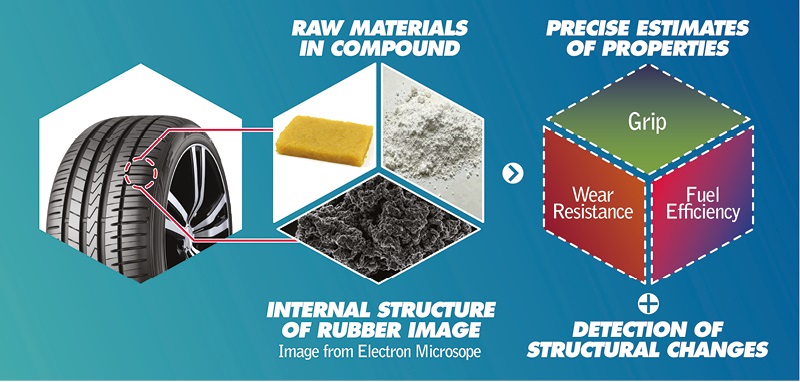 Advanced 4D-Nano design technology helps to analyse where unnecessary heat can be generated as a tyre rolls down the road, which can cause a loss of energy, increasing rolling resistance and making the tyre less economical. The development of this 4D technology has demonstrated real-world improvements over conventional tyre design, increasing efficiencies and significantly improving the tyre's performance in wet conditions – ideal for the UK!
NEO-T01 manufacturing process
Combining this cutting-edge design technology with Falken's ultra-high precision manufacturing process, known as "NEO-T01", ensures that every Falken tyre is engineered using a 'ribbon' method, which wraps the tread and sidewall material around a precision moulded metal core to ensure an almost perfectly round tyre. This means there is no deformation in the compound during the vulcanisation, raising the bar for quality and consistency in the serial production of premium tyres.
Silent Core
In the majority of situations, the road noise generated by the tyres on a car is louder than any aerodynamic noise from motion or noise created by the car's powertrain. Road (or drive-by) noise is caused by air vibrating in the tyre's interior, which generates tyre cavity resonance and, accordingly, increased noise levels. To minimise these vibrations in the tyre interior, Falken's engineers have developed an innovative polyurethane foam layer that lines the tyre interior, slashing drive-by noise generation by up to 10 decibels. The foam lining is featherlight and does not impair tyre performance in any way. It is extremely durable and lasts for the entire life of the tyre. This technology is almost obligatory on the new generation of high performance, low noise electric cars.
Falken run-flat tyre technology
If a conventional tyre loses air, its shape begins to deform on the rim, generating heat that can – over a period of time running below the optimum pressure – destroy the tyre. As early as 1970, Sumitomo Rubber Industries found a solution to combat the problem and launched the world's first run-flat tyre with 'limp-home mode'.
One of the key collections in the Falken tyre range and another reason they stand out against their competitors, run-flat tyres have reinforced sidewalls that reduce deformation if the tyre sustains damage or a puncture. This allows them to continue to be driven on for up to 50 miles at a maximum speed of 50 mph. This technology combined with Falken run-flat tyres' 'limp-home' mode allows them to offer peace of mind and a sense of security.
Incidentally, manufacturers specify that run-flat tyres must be used with a tyre pressure monitoring system, because the tyres are so effective that drivers of vehicles registered after November 2014 (when tyre pressure monitoring systems were made compulsory), may not notice their tyre has a puncture.
What Tyres Do Falken Make?
Falken Azensis FK510
The Falken Azensis FK510 tyre is Falken's brand new flagship road tyre. An ultra-high performance (UHP) summer tyre, it's designed to offer outstanding grip on wet or dry roads whilst delivering impressive results for cornering stability, and good control through corners, which are top priorities for a tyre of this type.
A good UHP tyre isn't just required to perform on dry roads, which is evident with the proven aquaplaning resistance and exceptional wet handling offered by the Falken FK510.
Falken have also made comfort and low cabin noise a high priority which isn't always the case with UHP tyres. An incredibly accomplished tyre, this is comfortably sitting with some of the very best in group tests.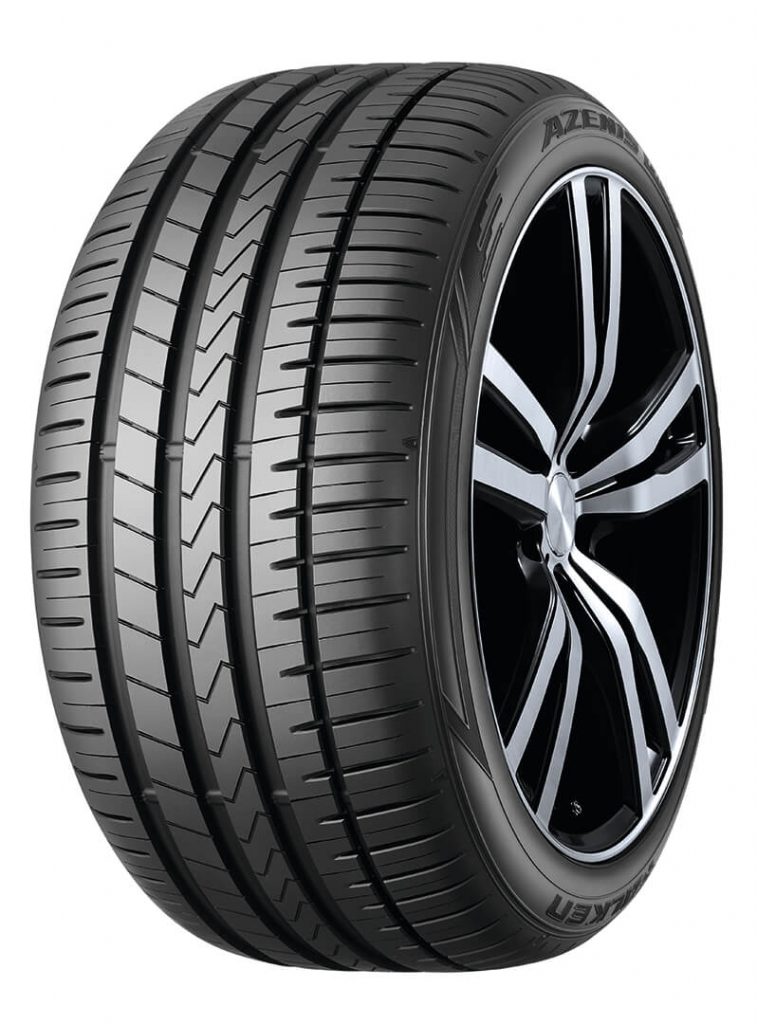 Falken Euroall Season AS210
The Falken Euroall Season is an all-season tyre designed to perform well in all weather conditions from dry roads through to snow-covered, mixing solid summer performance with good snow performance. This means one tyre can offer good performance all year round saving you money on specialist tyres.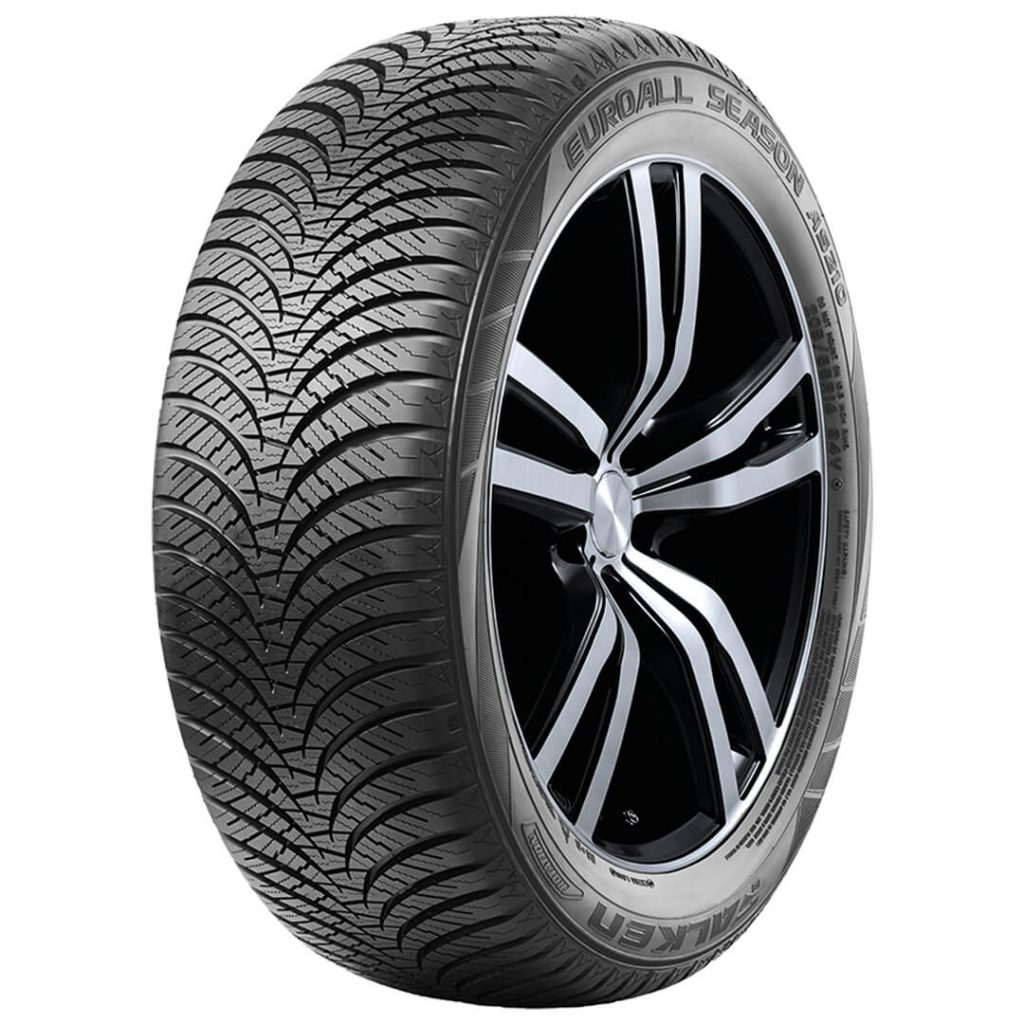 Falken ZE310 Ecorun
Falken ZE310 Ecorun tyres sit in a surprisingly competitive segment of the market. Making a single tyre that offers brilliant fuel economy, whilst still offering exceptional grip in wet and dry conditions, and excellent tyre lifespan is no simple thing – yet Falken has certainly achieved it. The ZE310 Ecorun has performed exceptionally well in reviews, earning an "Exemplary" in Autobild's demanding summer tyre group test last year.
Falken A/T Wildpeak AT01
A dedicated All-Terrain off-road capable tyre, the Falken A/T Wildpeak AT01 is designed to offer both dedicated off-road performance and good road manners. With an aggressive block pattern designed to perform well on everything from mud, gravel and sand, through to snow and ice these tyres are certainly capable off-road. They also have a host of design features designed to make them quiet and comfortable on-road as well.
Falken Eurowinter HS01 Winter Tyre
While all-season tyres have gotten very good, when it comes to dealing with heavy snow and ice there's nothing quite like a dedicated winter tyre. Falken Eurowinter HS01 tyres offer outstanding handling across all weather conditions on cold roads, whether wet or covered in rain or snow.
Falken Sincera SN832 Ecorun
Designed to offer good fuel economy, a quiet ride and great handling on both wet and dry roads, the Falken Sincera SN832 Ecorun is an excellent all-round tyre.
How do I know when it's time to change tyres?
Drivers should check the tread of their tyres to ensure they are above the UK legal tread depth minimum of 1.6mm. Ideally, an accurate tread depth gauge should be used but if this is not available, a 20p coin can be used as a guide. Insert the 20p into the main sections of the tyre and at various points around the circumference, should you see the outer rim of the 20p any point then you will need to have the tread depth checked as it is probably illegal.
Which tyres do I need?
Are you in the market for new tyres? We know it's not an everyday purchase, and when the time comes to choose new tyres for your car it can be a confusing task. It's hardly surprising since there's a lot to digest. Nevertheless, it's a decision that needs your focus and research, because if you were to choose an incorrect tyre it could have a serious, and costly impact. As Not only is it dangerous but if caught by the Police you may also face a fine of up to £2,500 and three-penalty points for each defective tyre.
It's quite common to take the advice of others whether it's your parents, your partner or even a friend. You may also wish to carry out your own research. But what exactly do you need to look out for? Key factors, such as price, efficiency and quality are important, but anyone that's ever searched for tyres online knows how saturated the market is, and how confusing it can all seem.
How to find out your tyre size
Before you do anything else, the most important detail you need to know is the size of tyre fitted to your vehicle. Most tyre manufacturers make information easy to find. It's usually embossed on your tyre sidewall, and if you're still unsure, you can also find a list of compatible tyre types in your vehicle manual or documentation.
You're probably asking yourself why this information is so important. It comes down to two things: firstly, the tyre size that is compatible for your car is one that can support its weight; and second, the tyre will have a top speed that it can handle, represented as a letter.
The value attributed to this letter must be at least as high as the vehicle's top speed. If you get this identification process wrong for any reason it could invalidate your car insurance, so it's worth researching this thoroughly.
As a rule of thumb, most tyre manufacturers including Falken recommend that all four tyres on your car should be the same – even if you are changing them at different times (it's unlikely they will all need replacing at once). While this is not a legal requirement, it does help ensure an even, consistent performance from your tyres.
What is legal, though, is that you have the same tyres across the same axle. This is vital for your driver safety, and it's the law.