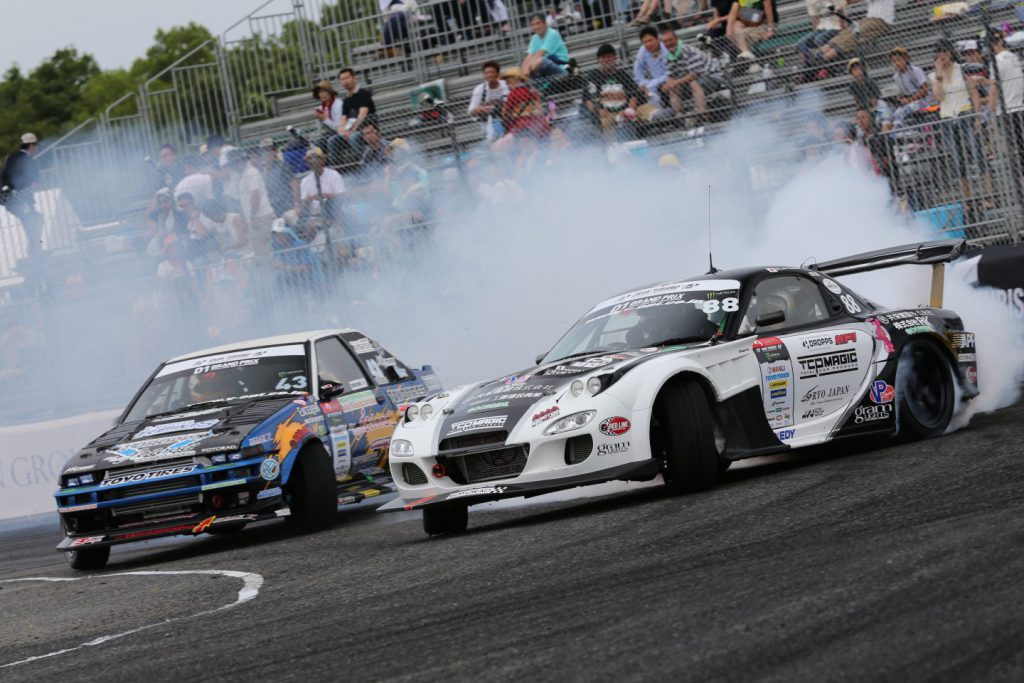 If you own and drive a Japanese car, you may well already have heard of TEIN. If not, the name might be a little bit unfamiliar. Either way, they're definitely worth your attention, so let's have a look at the company, what they do and their company mascot, Dampachi.
TEIN is one of the best-known Japanese suspension companies. The name comes from the first two initials of the words "Technical Innovation", which is certainly something the company like to do.
Founded in 1985 by a rally-driver and co-driver, Hakaru Ichino and Yoshio Fujimoto, TEIN was essentially borne out of a lack of suitable performance suspension parts on the market at the time. Unable to find the kind of suspension they wanted, they decided to build their own and this is how the company was founded.
We think you could make a case that behind any really good suspension set-up, be it factory or aftermarket, is a good driver with a real understanding of suspension tuning and car dynamics somewhere behind the scenes. Having a successful rally team behind the scenes at TEIN helps them to tune their suspension kits.
TEIN, to this day, still supply a lot of winning cars in Japanese and worldwide motorsport, although they're probably best known in Britain for their road tuning products. Being Japanese, TEIN's focus is always on Japanese applications which means they do a good job of filling niches lots of other suspension companies don't touch.
TEIN technology and the European market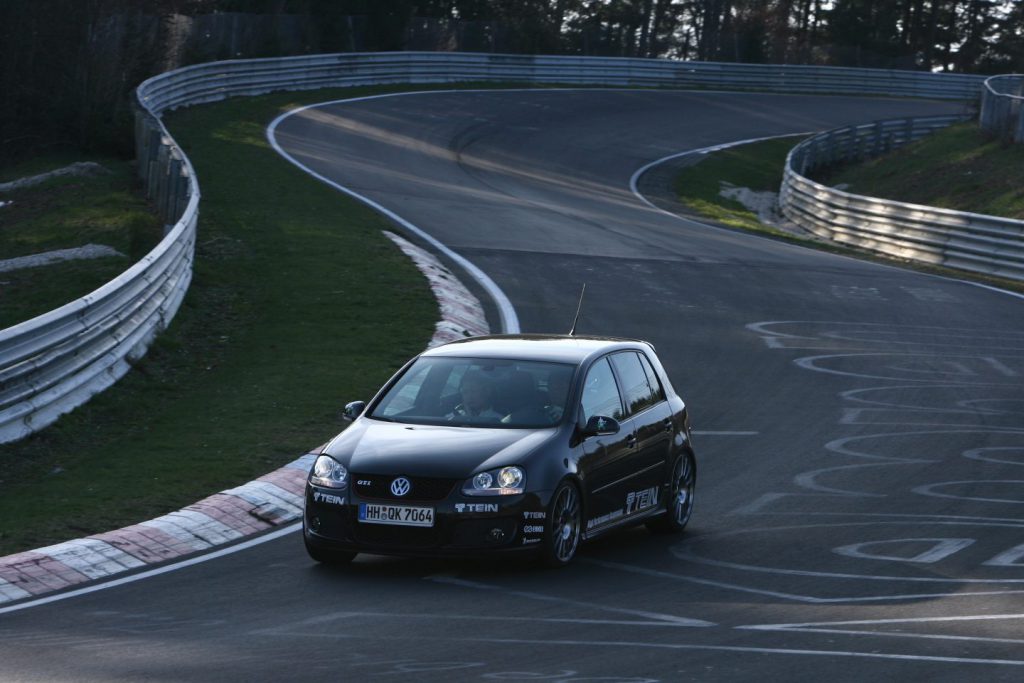 The company is certainly best known for its involvement in the Japanese market, but TEIN also makes suspension parts for a select range of European performance cars. This tends to be stuff that is exciting enough to have a following in Japan alongside JDM performance cars.
As Japanese roads are quite different to American or British roads, Tein maintain facilities in other countries to ensure that their range are suitable for the different B-roads of the world. Tein UK carefully keep track of the differences between UK and JDM versions of cars to ensure that the products they are selling suit our cars.
The advantage of high-end suspension is often the quality of engineering that goes into it. Precisely calibrated spring and damper rates can be the difference between a car that shines in corners and one that doesn't handle so well. TEIN make extensive use of both the latest Computer Aided Engineering techniques and over three decades of suspension know-how to design their kit.
Companies who design components for motorsport often have a very sharp focus on making everything the best it possibly can be. The difference between first and second is often only a question of tenths of a second, which means that the finished product needs every possible improvement. That attitude tends to carry across to everything that passes through the Research & Development department be it a product for road or track.
TEIN in Motorsport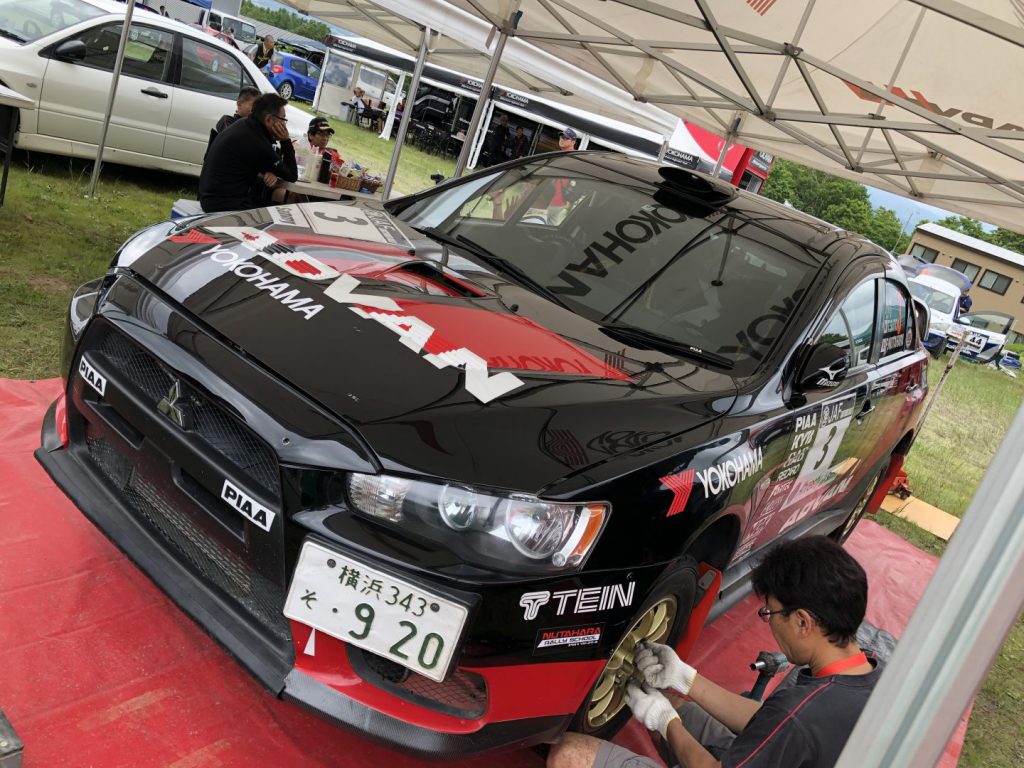 Speaking of motorsport, we've already mentioned that the brand was formed by a rally driver and co-driver, but it's important to mention that the company doesn't just compete in motorsport for the halo effect – far from it. Instead, motorsport is seen as a way to develop technology and expertise which also benefits their road tuning products.
TEIN took seven years out of the WRC between 1997 and 2004, returning for the 2005 season with a bigger and better collection of parts than ever before. Today, TEIN parts are used in various forms of motorsport with a particular focus on competitions in Japan including Rallycross and the Japanese Rally Championship.
Who, or what is Dampachi?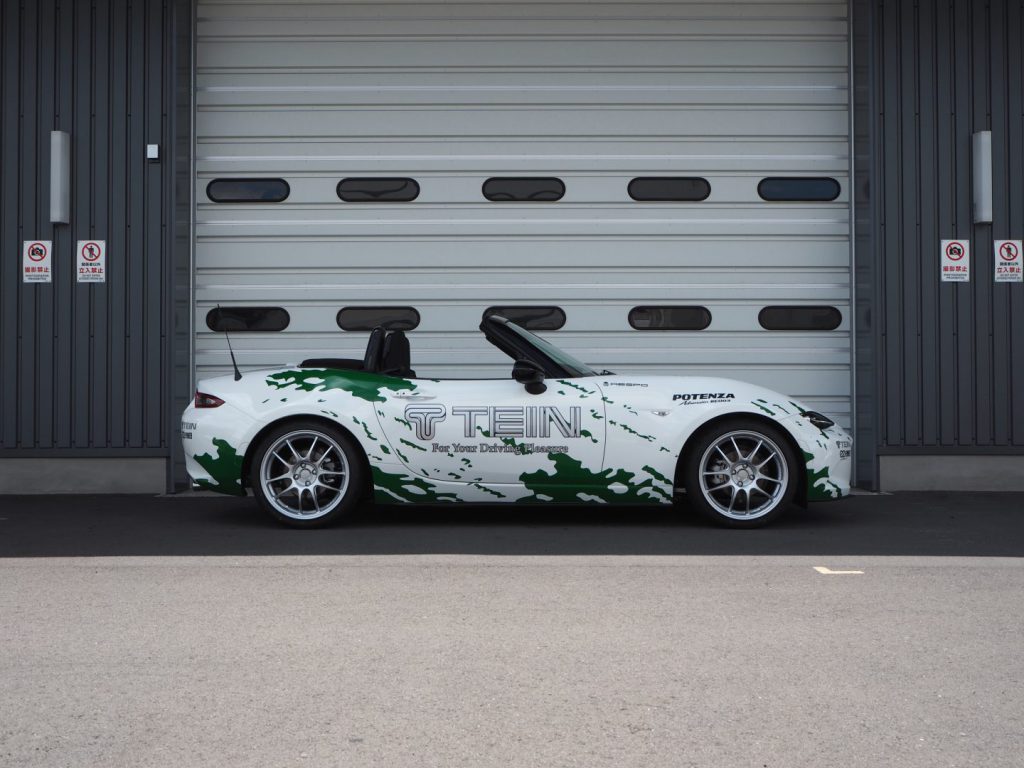 Company mascots are very popular in Japan. The best known in the west is probably Domo-kun, who originated with the NHK television station. Tein have their own, giving the world Dampachi and Dampatty.
Dampachi is a magical, sentient shock absorber. Interestingly, he has an external reservoir making him a higher end, possibly motorsport damper unit. Tein liked him so much that they gave him a partner, Dampatty, who is also a sentient shock absorber, but pink.
Dampachi has magical powers, using his 4-dimensional external reservoir to help people shorten their lap times. So, if you're struggling to a find a few spare tenths on a lap, praying to Dampachi is clearly the way forwards. Dampachi's birthday is March 10th, which we certainly celebrate here at Demon Tweeks.
TEIN suspension parts
TEIN have a particular focus on lowering springs and coilovers, developing different parts for different markets and each with a choice of specifications.
TEIN lowering springs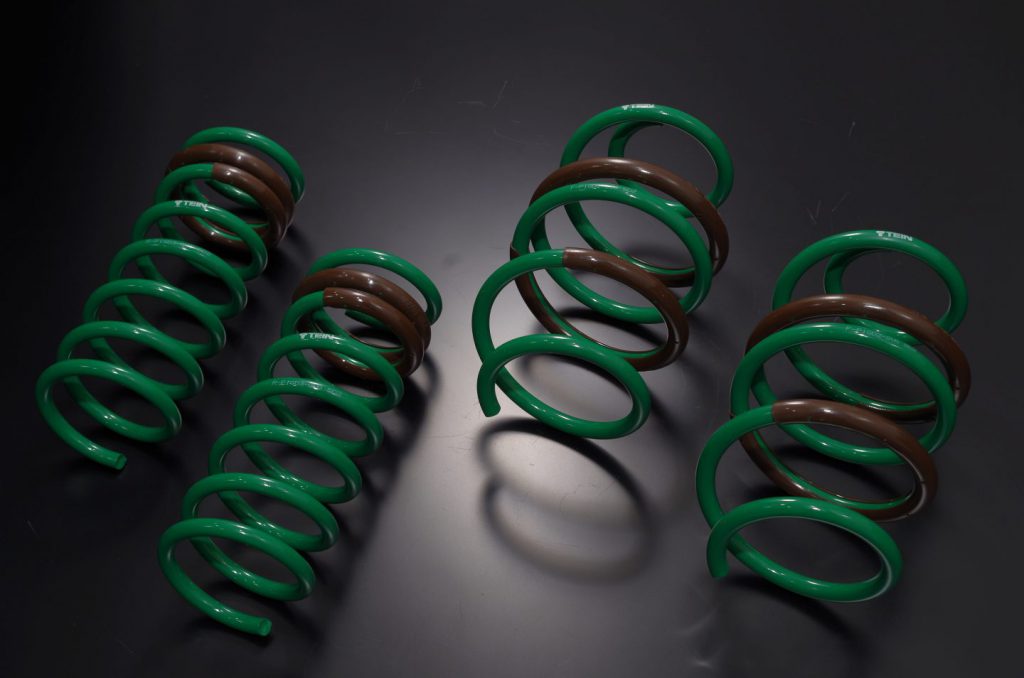 Perhaps their most popular range, TEIN lowering springs come in two forms: H-Tech and S-Tech.
The range of TEIN H-Tech lowering springs maintain the OE-like ride comfort with mild lowering, while the TEIN S-Tech Lowering Springs offer more aggressive lowering and sportier handling.
Both are suitable for use with OE dampers and road tested in the UK.
TEIN coilovers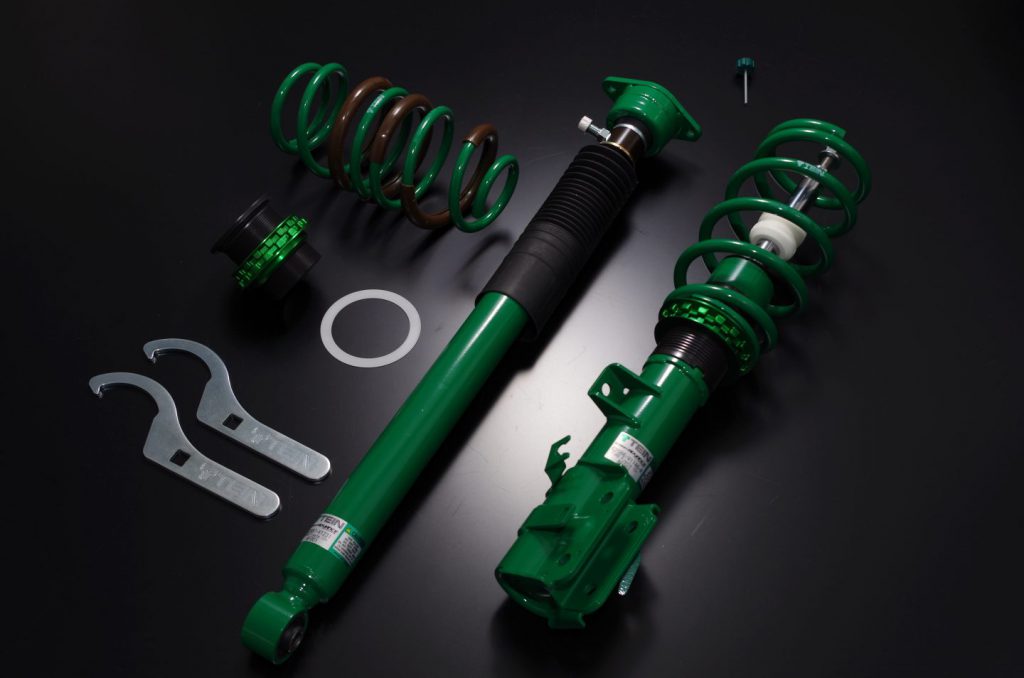 With a range of coilovers to choose from depending on the level of performance, you're looking for, TEIN is one of the leading Coilover manufacturers in the world.
Tein offer an extensive range of coilovers covering everything from twin-tube street coilovers right through to high-end monotube units.
Their Street Advance and Street Basis ranges are their entry level, cartridge build range. Designed to offer excellent handling at an outstanding price, these are an excellent combination of value and handling. While the dampers can't be rebuilt, Tein can replace the cartridges inside.
The Street Flex range offers 16-way adjustable twin-tube damping and in most cases a Tein top-mount. The dampers can be fully rebuilt.
Tein's Mono range offer their monotube dampers, for road use. Monotube dampers offer the most controlled damping and the best resistance to heat fade. Top mounts are usually of the fully adjustable type. These are perfect for a car that sees regular track-day use.
Tein's highest end products are their Super Racing and Super Drift coilovers. These are fully fledged track suspension and are designed for drivers who need every bit of adjustability that Tein can provide.
Offering a coilover specifically for drifting is certainly novel. Very similar to their Super Racing range, the main changes on offer here are spring and damper rate changes. Tein developed these with the help of professional D1GP drivers.