Christmas will be here before we know it, this year has flown by so quickly it's hard to believe the holiday season is starting. December can be stressful for many reasons, but gift giving doesn't have to be one of them. Continue reading for our ultimate motorcycle gift guide 2022, no matter your budget.
These gifts aren't restricted to just Christmas, they work for any birthday, holiday, or special occasion you can think of. Don't leave the gift buying to the last minute – you can become the best and most thoughtful gift giver this year by using this guide.
The gifts are sorted in price order from the most affordable to the most expensive – if you're prepared to splash out this year!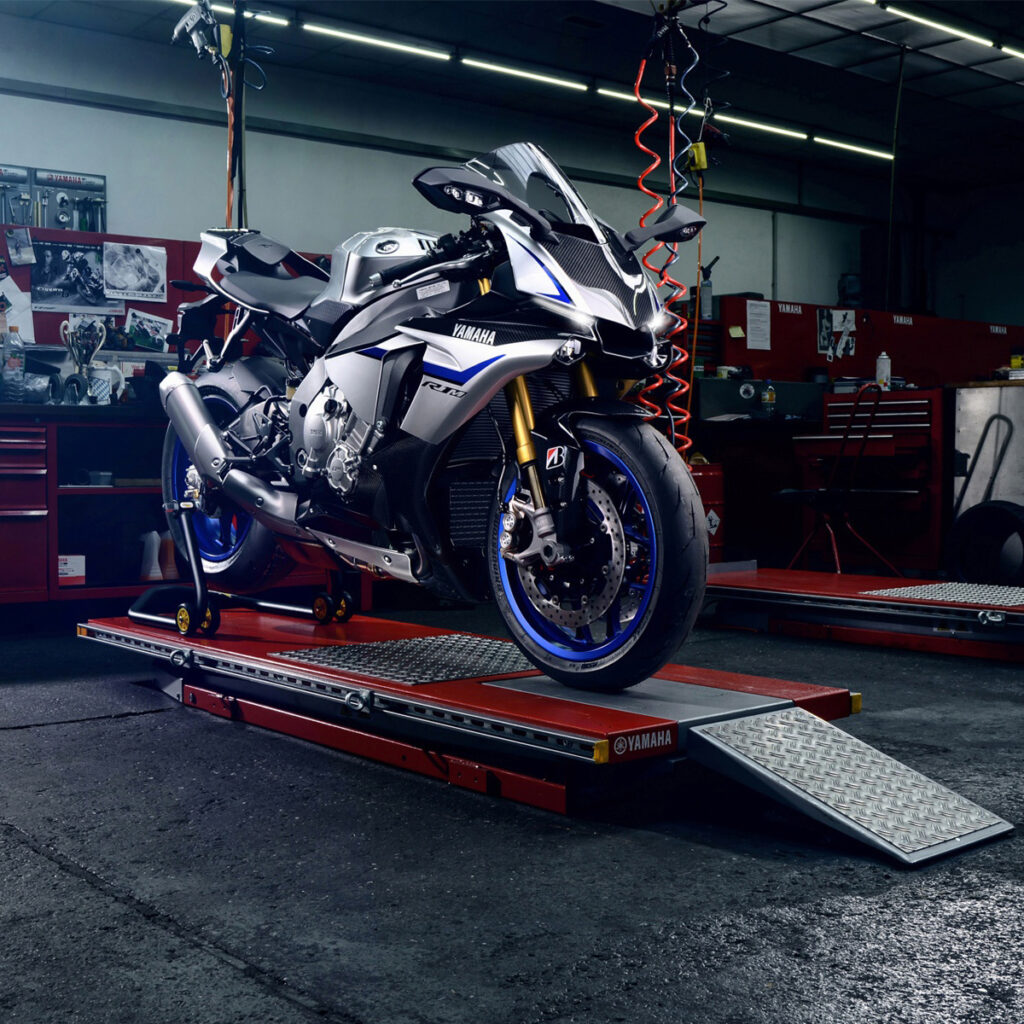 Maintaining your temperature (hot or cold) can be tricky when riding, how can you solve this? With these MotoGP head and neck tubes. Capable of keeping you warm in these cold conditions and cool once the weather gets warmer.
Keeping warm when riding in the winter conditions can be difficult, even if you have the best gear the cold wind will still get to your head and neck. Designed as a multifunctional garment which can be used as a neck warmer, bandana or even a balaclava on those very cold days.
If you are a fan of MotoGP, you'll love these eye-catching designs. They have a seamless tubular construction meaning it wont bother or annoy you when you're wearing it, plus they are super light and breathable.
For even more information click through here.
After you've spent ages cleaning it you want your helmet to be kept in a safe place, don't you? Yes of course you do! You need the official MotoGP helmet bag.
Manufactured to keep your helmet looking as good as new when not in use with a soft protective lining and fully padded wall construction. It also comes with a shoulder strap for easy transportation.
For even more info click here.
Taking your bike off the road and looking to get your gear cleaned for when the weather turns better? Or do you need to smarten up your kit as the weather is ruining your look?
The Muc-Off Helmet Care Kit is the essential product to keep your helmet looking as good as the day you bought it. The kit contains all the necessities you'll need, from the 'Foam Fresh' which gently agitates dirt and grime away from the inside and a visor cleaner which can be used to make quick work of dust, grime, sweat and more and a microfibre cloth to maintain that new out the box look.
For even more information click through here.
There's nothing more important than the security of your bike, no matter where you keep it you will want to keep it safe – hopefully! To do this, you want a secure bike lock. This is where Oxford comes in with their Screamer Alarm Disc Lock specifically built for motorcycles.
This lock is extremely easy to use as it features a simple push to lock system and houses a 100db siren which detects movement and theft and alerts the owner. The lock can also be used with or without the alarm and it features a key replacement service if you happen to misplace the keys!
For more information click here.
It's important to keep your bikes tyres at the correct pressures as an underinflated or overinflated tyre can affect your bikes performance, handling, and safety. For example, how quickly and effectively you can brake, your accuracy around corners and just overall comfort when riding.
Your bike tyres naturally lose air over time so it's important to keep on top of them. The MotoGP Tyre Pressure Monitor can allow you to do just this.
This tyre pressure monitor can maintain the correct pressure to help fuel usage and extend tyre life, it also comes with a digital LCD display with selectable pressure ratings.
For more information click here.
This phone holder is perfect for those journeys where you need a satnav. It is designed to protect and hold your phone on your bike's handlebars for effortless viewing and reach. It is suited to all types of bikes from touring to sport and even off-road bikes as it can fit bar diameters of 15 to 40 millimetres.
Installation is super easy! It uses a locking mechanism to connect to the bike's handlebars and for the phone, it locks in each corner and has a padded base. There is also a ball socket for adjustments to get the angle and positioning of your choosing.
To understand how to install it and for other essential accessories from Warrior click though here.
For all the information and to buy click through here.
The weather ruining the look of your pride and joy? Muc-Off is a brand well renowned and respected for its bike cleaning products. Their products are guaranteed to make your life easier when you decide to brave the conditions and give your bike that TLC it needs.
The Nano Tech Bike Cleaner is safe for all parts and surfaces, including carbon fibre, chrome, paintwork, discs, and pads. It won't harm any seals, cables or rotors meaning you're free to use it generously all over. It uses 'Nano Technology' to cut through dirt, debris, and anything else put in its way meaning you don't need to have any doubts of its effectiveness.
Best of all, you can currently get 5 litres for free with a purchase!
For even more information click through here.
With the weather taking a turn for the worst you will no doubt want a cover which protects your bike from it. Warrior's motorcycle cover protects from rain, dirt, dust, and debris. It is made from a quality ripstop material, which is double stitched with taped seams to effectively protect your bike from the rain and its soft lining ensures it wont scratch or irritate your paintwork. It also has strategically placed vents throughout which keep air flowing, which eliminates condensation build up if being stored for long periods of time.
If you're storing your bike outside there's also an adjustable belly pan strap to keep it in place and a lock and chain hole so you can still secure your bike with the cover on.
To see how good this cover is click here to see more
What are you waiting for? For even more information and to buy click here.
If you are storing your bike over winter or for any length of time you will need a battery charger/conditioner. This charger is perfectly suited anywhere that there's a plug, whether it's a workshop, home, or in the man cave! This powerful battery charger is fully 'fit and forget', meaning you can leave it knowing your bike won't have a flat battery when you next come to ride it, doesn't matter if this is 6 days or 6 weeks!
The charger can function in all conditions, from warm all the way to freezing at below -10°C, which you'll be happy about with the uncertainty of UK weather.
To understand how good it really is, click to read more here.
If you're impressed with what you've read so far, click here to view and buy now.
You'll know as well as us that motorcycle theft is as common as it's ever been. The easiest target for a thief is an unsecured motorcycle, if they know what they are doing it can take just seconds for them to take it and then that's it, your prized possession is gone…
It's up to us to make it as hard as possible for anyone to take it! We can do that in a few ways with bike locks and ground anchors for example, but one of the best ways is with a versatile tracker. Enter the Track and Trace GPS tracker by Pegase.
This tracker is very easy to use and install – it's smaller than a credit card meaning it can easily fit under your bike's seat for the ultimate tracking device. All you must do is connect it to the motorcycle's battery! It also has an internal battery that will power the tracker if the bike's main battery fails – giving you complete piece of mind. It is used and monitored through an app which can track the location down to the nearest 2 metres and it can be used if the bike is left out in the rain!
For even more information click through here.
So, there we have it, the best gift guide you'll read all year! Now all you need to do is pick what you want…
---
Enjoyed this? Read more of our latest news:

Where To Next?
Looking for the latest motorcycle parts and accessories? Check out our wide range from top brands.
Come and visit us at our store, showroom and fitting centre in Wrexham.
Want to know more about our story? Learn about who we are and why we've been driven by passion for over 50 years.
Interested in everything we do? Catch up on all the latest Demon Tweeks news.