The future of racewear is here with Sparco Futura.
Sparco have utilised the very latest industry techniques to offer the quality and safety which has come to be expected from them, but while also being more sustainable.
This has been possible via their own "Full Efficiency" technology which uses sustainable recycled materials!

How do you use recycled materials to create a suit as safe and robust as current suits on the market? The "Futura" range from Sparco uses recycled materials from their other products which ensures minimum waste within the manufacturing process without affecting the level of excellence from Sparco.
Sparco's aim is to have at least 51% of production originating from recycled materials. This is what 'Full Efficiency' represents.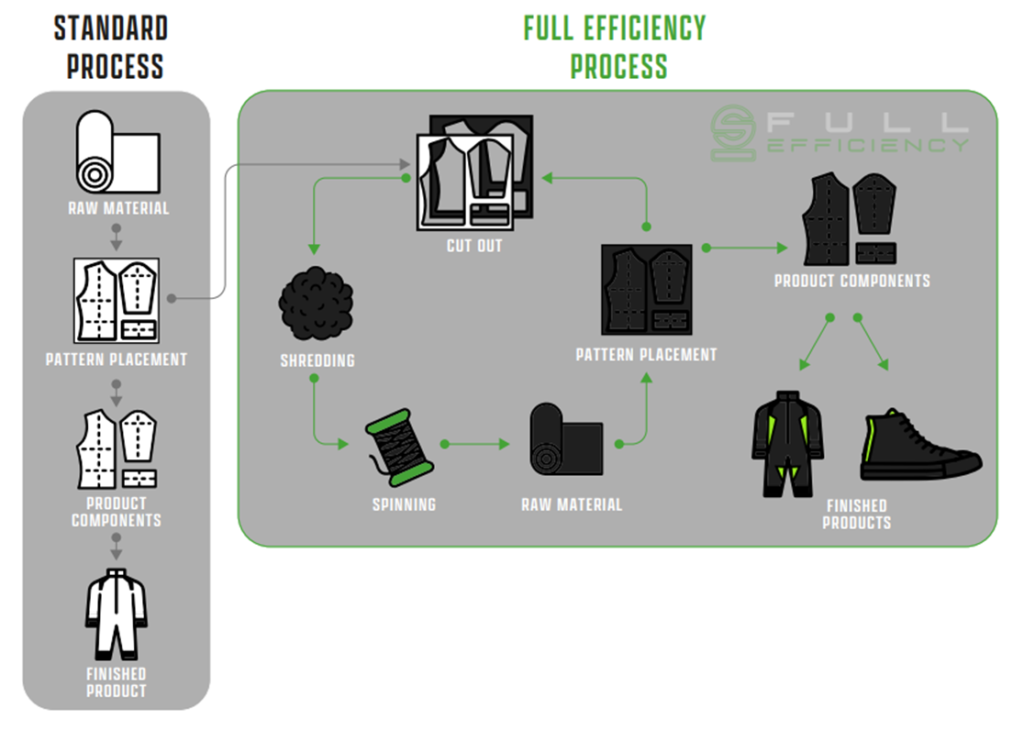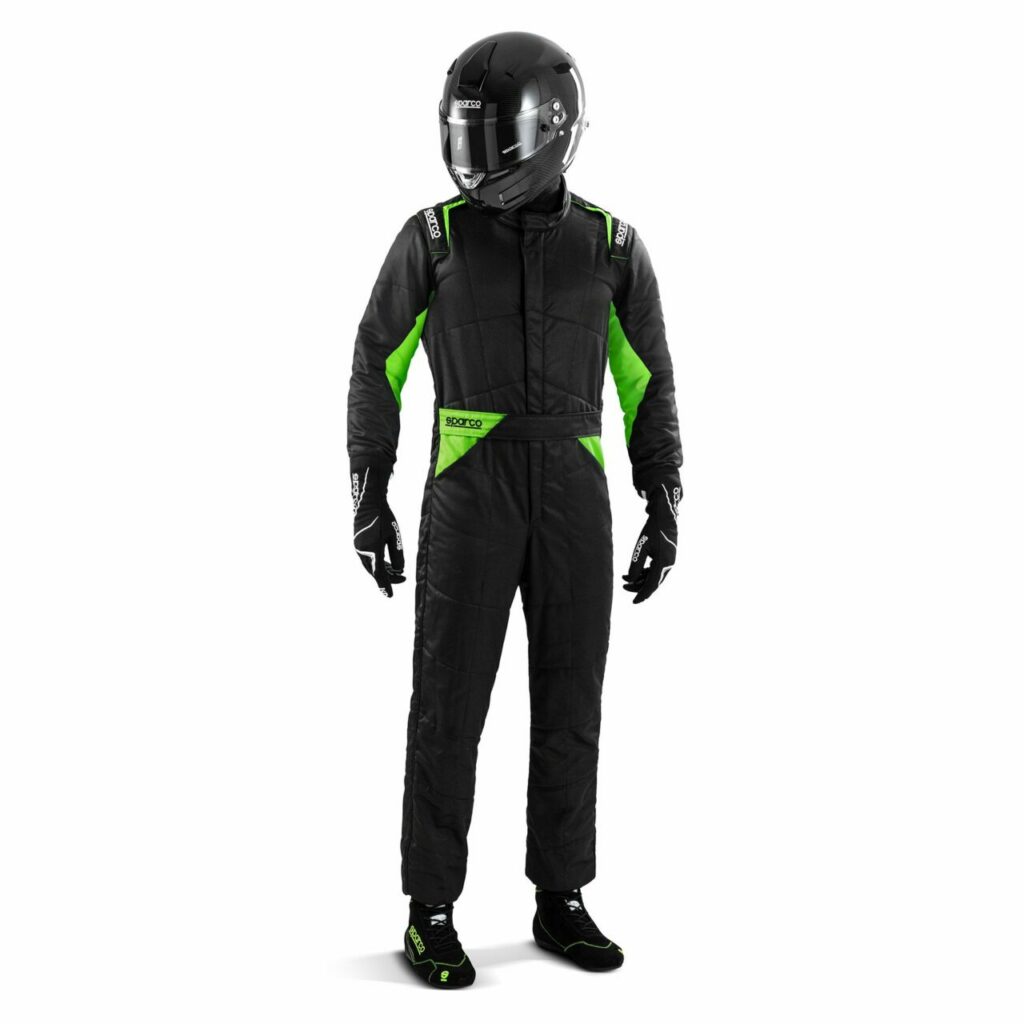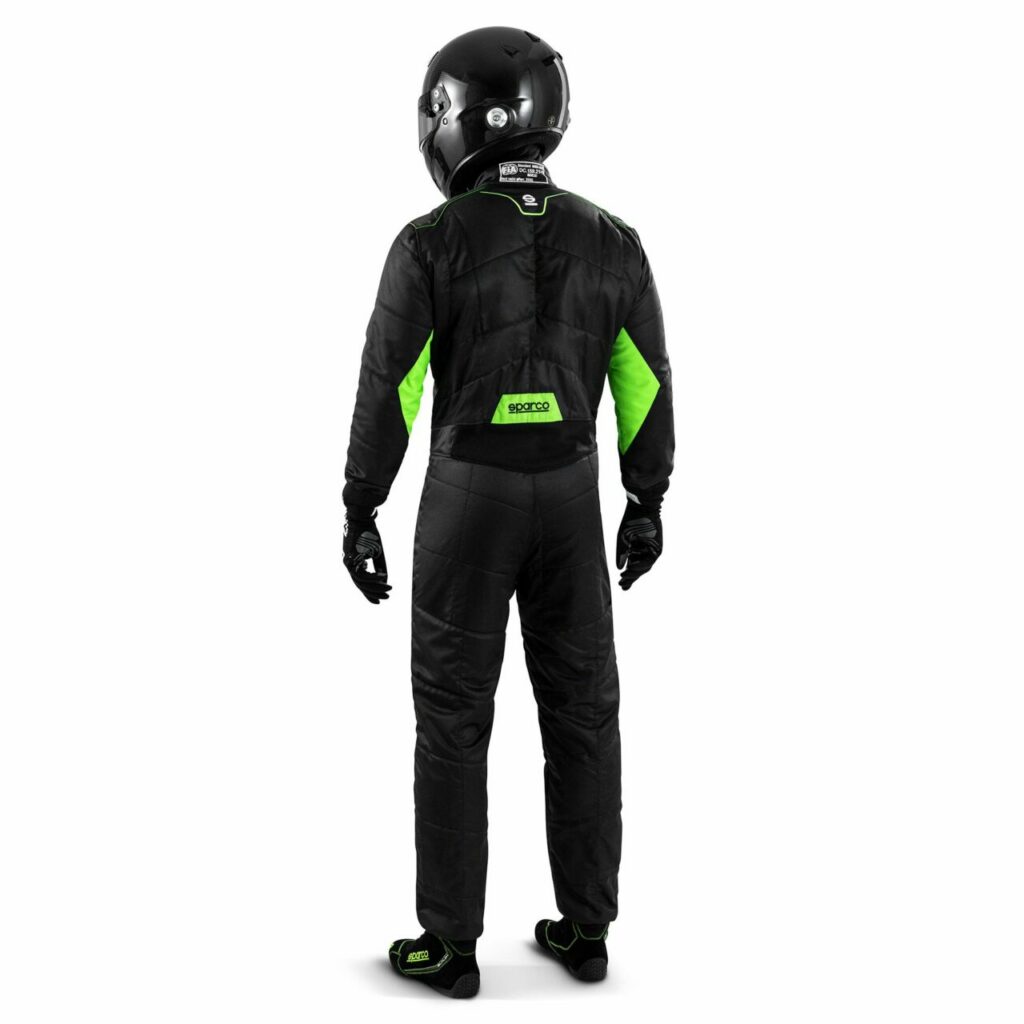 The Futura race suit is the most environmentally friendly suit on the market. The Futura suit has at least 51% of regenerated orthogonal fabric and 100% of the intermediate knit is regenerated fabric compared to 0% in standard suits. It has a 21% reduction in the impact of climate change when compared to traditional production. This equates to approximately travelling about 60 kilometres in an average car!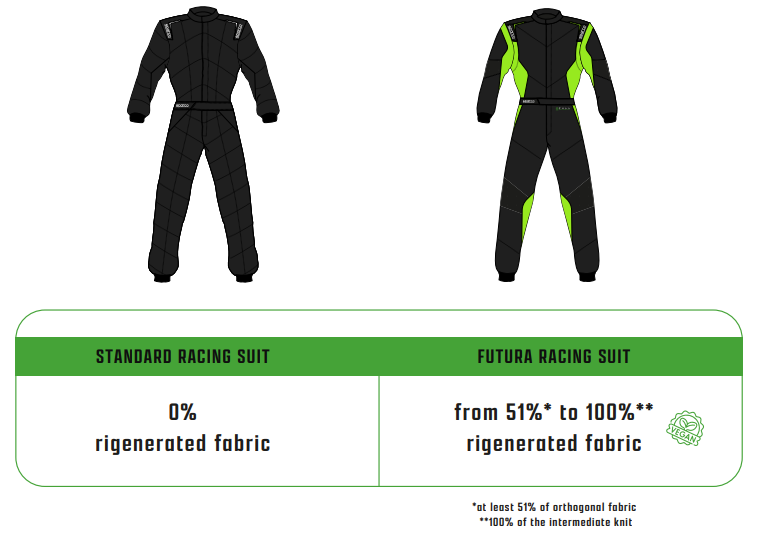 This is all without compromising any of the high quality or safety standard expected to meet the very stringent FIA8856-2018 approval.
As well as the above the Futura range has all the amenities you would expect from a race suit. This 3-layer suit includes floating sleeves for increased mobility, breathable stretch rear and inner thigh panels which improve comfort and air flow when in the driving position. It features reinforcement inserts made from recycled materials. The suit also has an adjustable Velcro belt, a soft knit collar, knee, and elbow area for comfort with printed branding to keep the weight of the suit as low as possible. Available in many different colours and sizes.
The suit is FIA 8856-2018 approved. (SFI 3.2A/5 approval available on request, please call or email for details).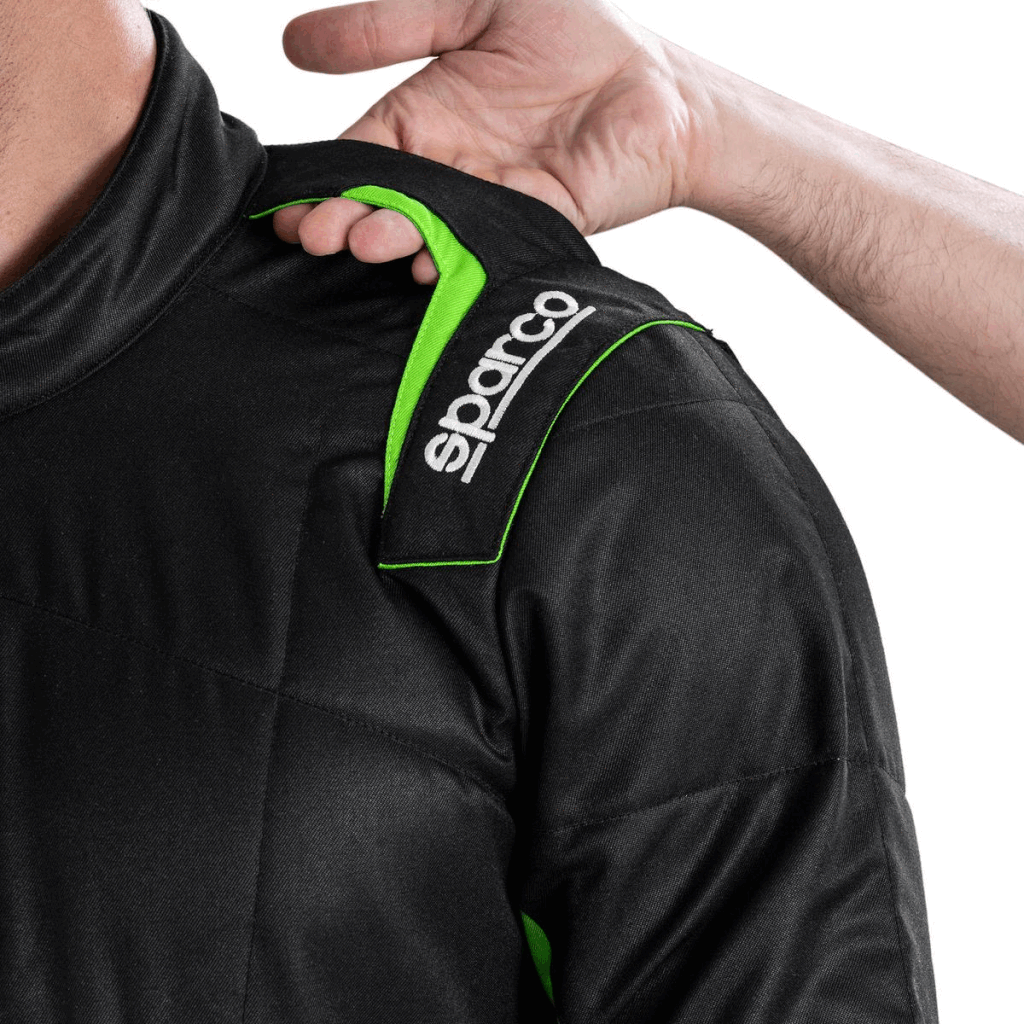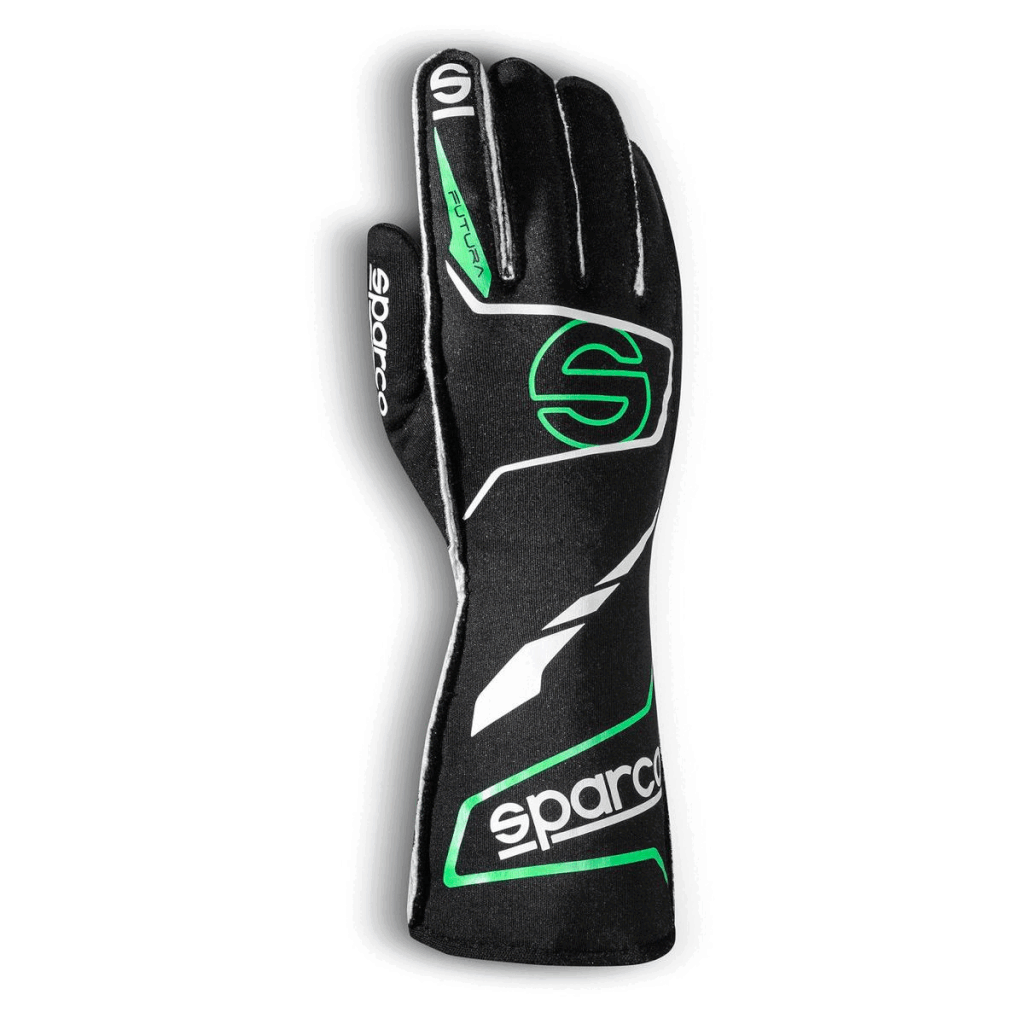 With more than 51% of the glove being made with regenerated fibres. Sparco's Futura race gloves are a fantastic alternative to your current race gloves.
The gloves feature all the benefits you've come to expect from Sparco racewear. For example, external seams to reduce rubbing and enhance the fit, silicone grip on the palm and fingers to optimum grip of the wheel and its even available to be fully customised via Sparco's Infinity Project! Available in many different colours and sizes.
FIA 8856-2018 and SFI3.3/5 approved.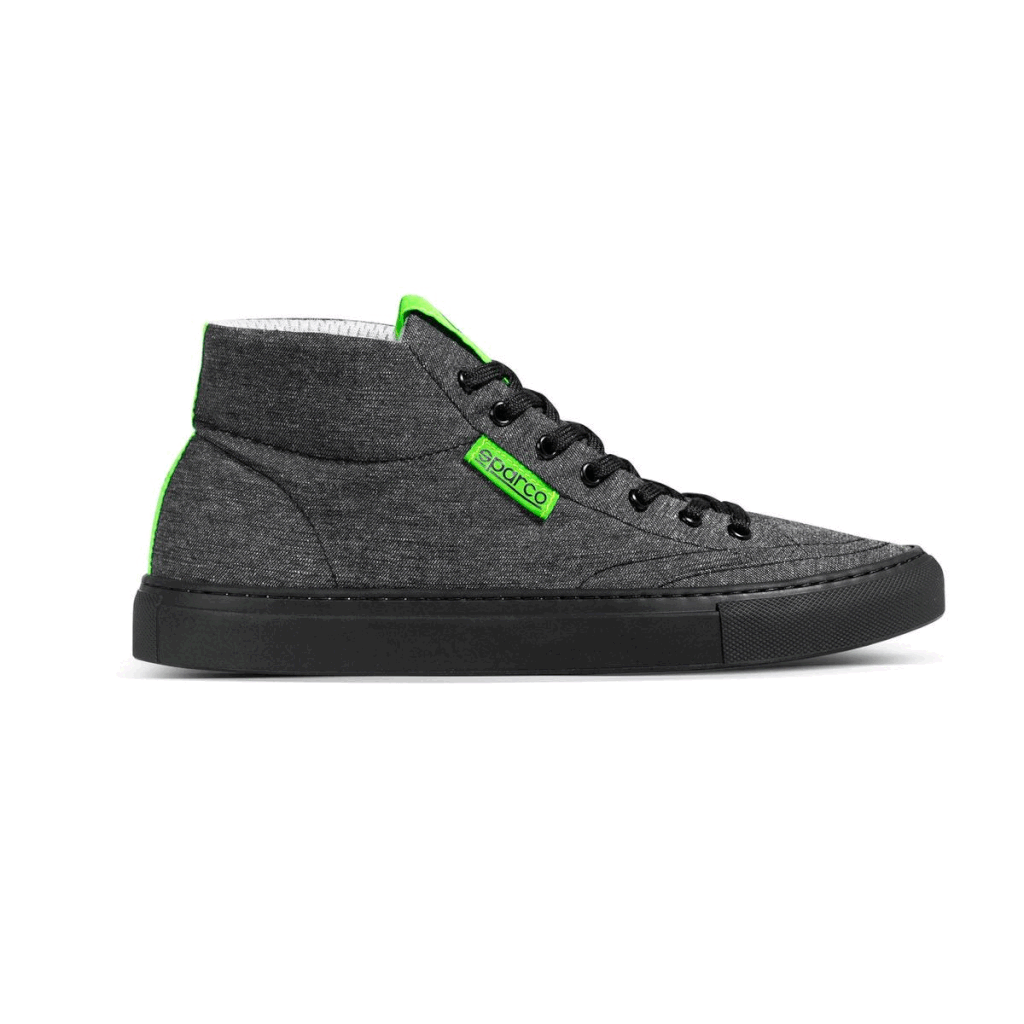 To complete the line-up are the Futura boots. Made from 70% regenerated fabrics for the lining and interlining. 100% of the upper fabric is also made of regenerated fibres. They are not just kinder to the planet, they embody function as well as form.
These boots feature a super breathable upper which helps to keep your feet cool by regulating the temperature. Accompanying this is a 3D knit lining which enhances comfort levels and a super comfortable sole for excellent grip.
These shoes have a 39% reduction on the impact of climate change than the traditional manufacturing process. This amount of CO2 is approximately released into the environment when travelling 50k kilometres in a car.
FIA 8856-2018 and SFI 3.3/5 approved.
Positive Environmental Impact of Full Efficiency Production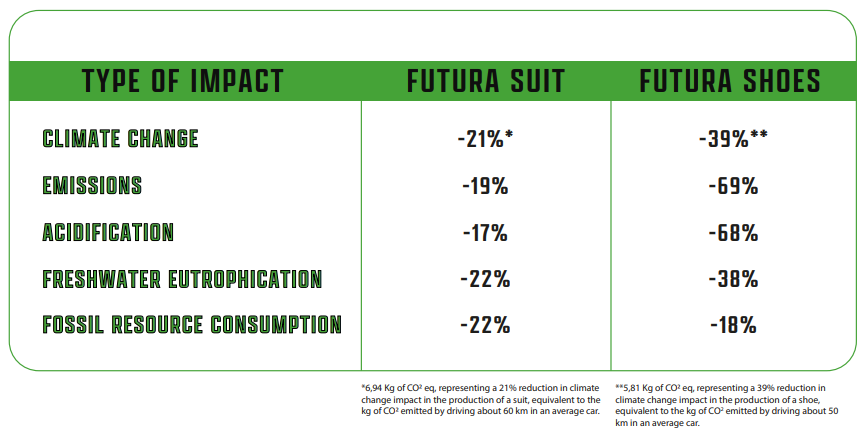 The Futura line is the new world standard for racewear.
Interested? click through to shop the range and get ahead in 2023.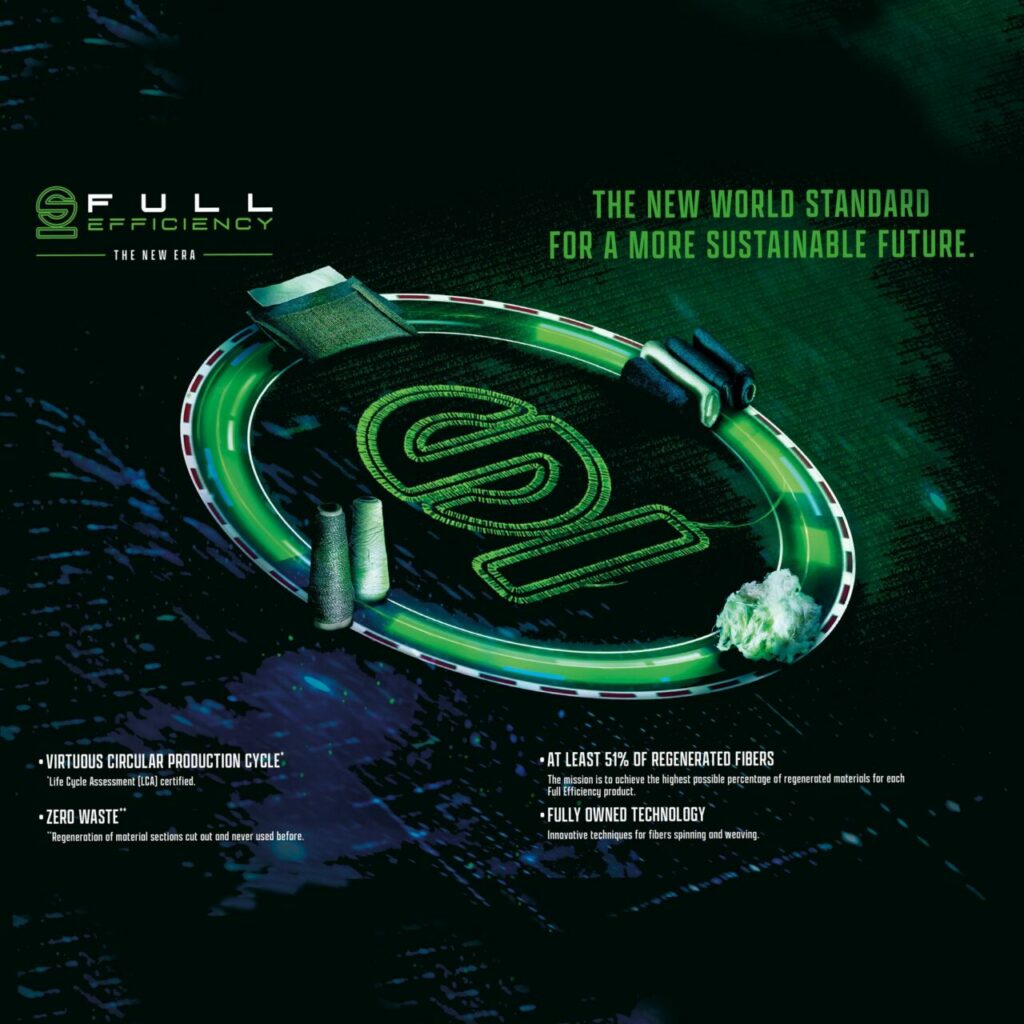 ---
Enjoyed this? Read more of our latest news:
Where To Next?
Looking for the latest motorsport parts and accessories? Check out our wide range from top brands.
Come and visit us at our store, showroom and fitting centre in Wrexham.
Want to know more about our story? Learn about who we are and why we've been driven by passion for over 50 years.
Interested in everything we do? Catch up on all the latest Demon Tweeks news.