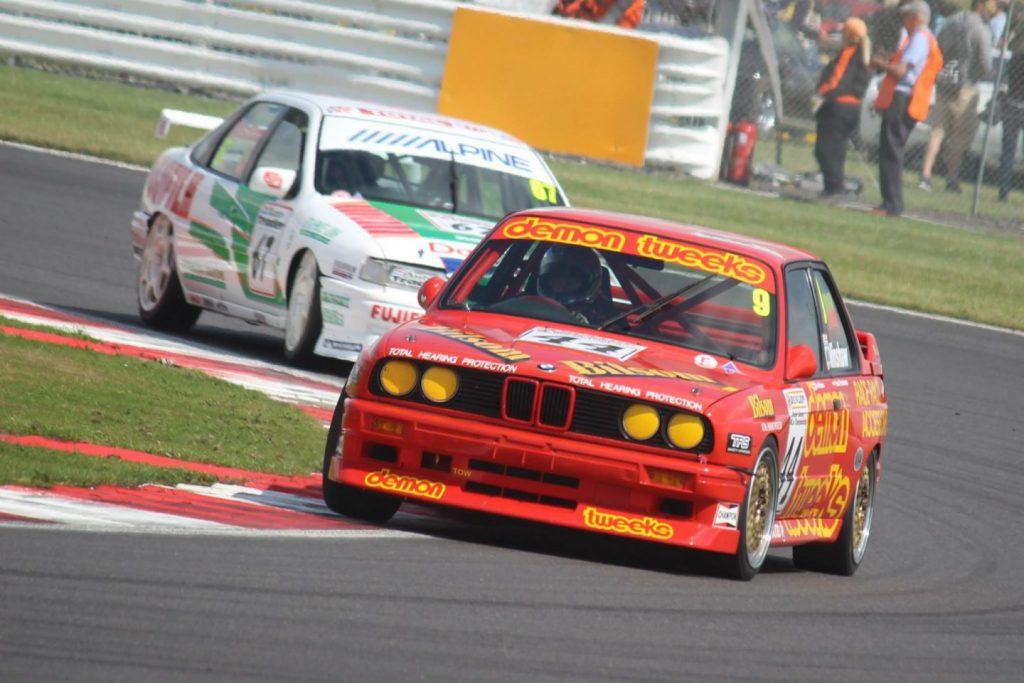 Taking to the track for the first time is a special moment in so many ways. Feeling the thrill of accelerating into the first corner before getting on the brakes and working your way around the circuit is something that stays with everyone and, for many, is where they catch the motor racing 'bug'.
Whether you're fully accustomed to your own car or motorcycle, or you're hiring one for the day, venturing out onto a racing circuit is an experience unlike any other. No traffic lights, no roundabouts – and best of all, no speed limits! You can really get the hammer down and see what your machine can really do, testing out that suspension upgrade you've fitted and feeling the true power under acceleration, before testing the brakes as you slow right down and drop it back through the gears.
Track days have exploded in popularity in recent years and are now far more widely available than ever before. No longer is it the case that professional teams, club racers and journalists get the opportunity to tackle Silverstone, Donington Park and alike; it is now an affordable option for all petrol heads to follow in the footsteps of their idols to see what life in the paddock is really like.
If you're yet to take to a circuit and want to learn a bit more about how and why those first laps are so special, or if you feel like reminiscing about your own circuit debut, read on to find out what some of our racing experts had to say about their own experiences and earliest circuit racing memories.
Taking to the track for the first time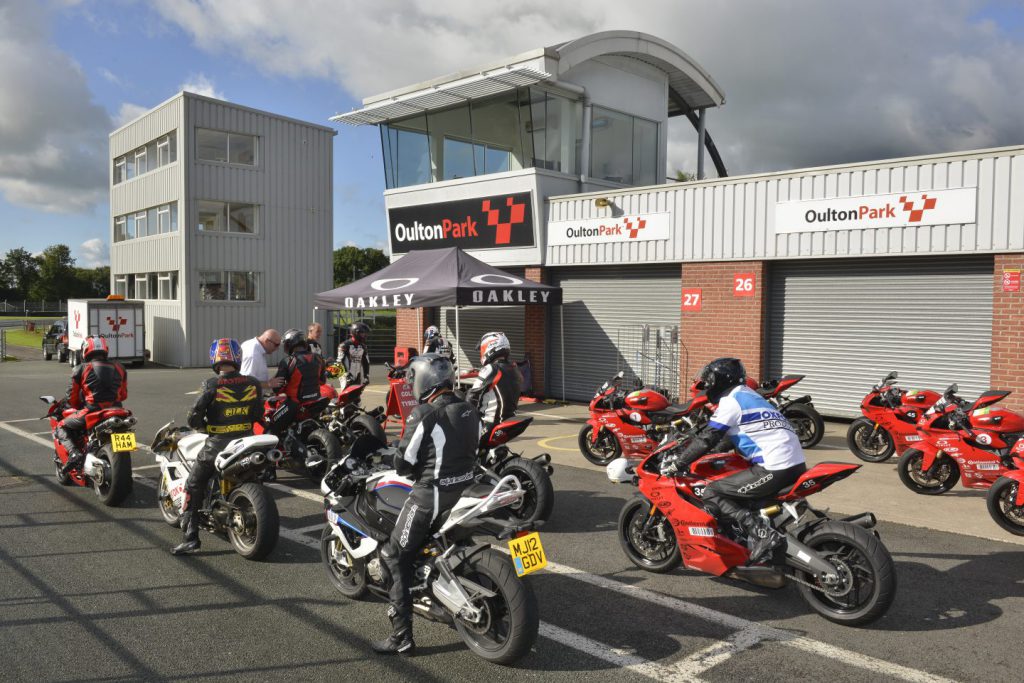 As you roll out of pit lane it's often hard to control (and hide) the emotions. Nerves and excitement both kick in as you sit waiting for the green light but before long you're out on the circuit with the speedo increasing and the next corner approaching quickly.
Nobody expects you to be smashing lap records on your first track day experience and some circuits have specialist novice events where you're all in the same position with little or no time at all on the track behind you.
Paul Hadley, who founded Motorverso, said this about those first few laps when he took to the Slovakia Ring, testing the brand new Honda Civic Type R: "I learned that the key is to really pay attention and make the most of the sighting lap time. Use that first lap or two to get a feel for all the corners, turning points and levels of grip on the track." Solid advice whether it's your first track day or your first laps on that particular circuit, we're sure you'll agree.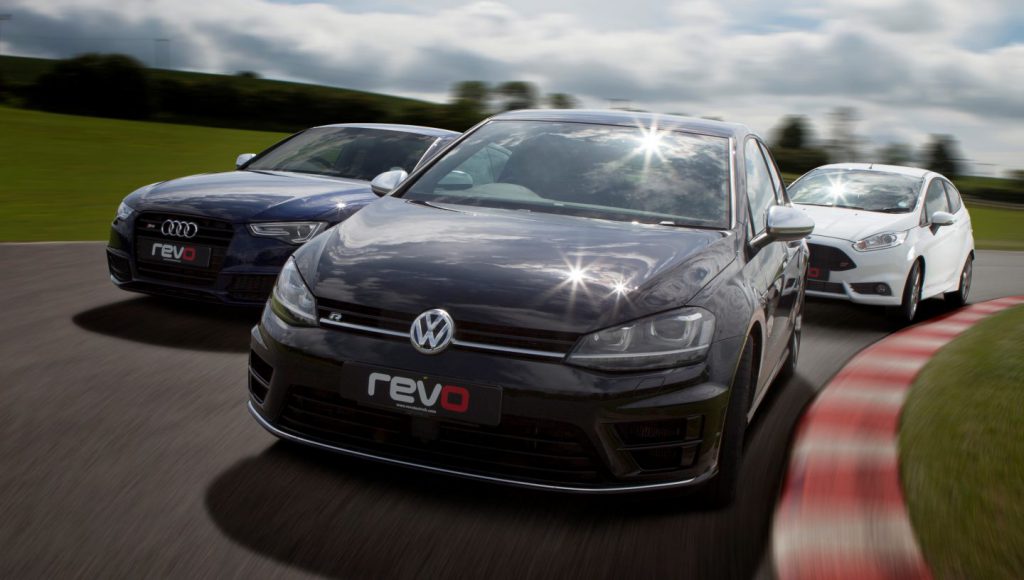 James from MrJWW advises doing plenty of research into the circuit before you arrive, telling us that "Studying the circuit on YouTube and watching on-board footage of people driving or riding the circuit can help you to get a general feel of the track, saving you a little time and from going in blind having to learn the track when you're out there."
There is, of course, only so much virtual research you can do it into a track and the various corners, and it's only when you actually get out there and drive or ride around the circuit yourself that you get a true feel for all the braking points, cambers and undulations.
It's not just the layout of the track you need to consider on those early laps, either, especially here in the UK. Will Hunt, who competes in the Radical SR1 Championship with Scorpio Motorsport, recalls the first time he headed out onto the circuit at Donington Park.
"It was typical British weather and I was slightly weary," he said. "I stood on the pit wall waiting for my turn to go out, seeing a lot of very fast cars and a lot of incidents." The weather conditions can drastically change the feel of a racing circuit, reducing traction and causing you to pull your speeds back to set yourself up for the racing line into the corners.
Niall Jullian from Take to the Road also has some excellent advice for inexperienced track goers, advising you to ease into it before the adrenaline kicks in. "The temptation is to race off the line like a bat out of hell," he said. "Get carried away and you'll end up pointing the wrong way on the track which is not a good idea! First get a feel for the car or bike and after you've done a couple of laps, learning how the car or motorcycle handles and responds, start aiming for the racing line and have some fun!"
Editor of Anything Motor, Sam Bisby, echoes those sentiments, advising you to really listen to the instructors around on the day. Sam told us "If you're doing a track day with an instructor, be sure to listen to their every word and take it all in – these aren't your average drivers or riders; they really know what they're talking about."
He added: "Also, be patient to get to know the track – don't go all out to attack from the off, learn the details like the braking and reference points, along with any undulations that may unsettle the car or bike as you go around. When it then comes to doing it on your own, again, patience is key. Make sure that you get into a novice group and take advantage of the support of the instructors in that first session of the day."
From the perspective of a motorcyclist, the Vertical Hooligan from the Riders Club London, it's as much about choosing the right machine for the day as it is the venue. Having taken to Donington Park as a 17-year old on a Honda CBR600RR, his recommendation is "don't use a 1000cc bike!" Again, wise words as a powerful machine can get away from you on a circuit that you're not completely accustomed to. It's highly advisable to start smaller and slower, building up the experience and the laps – as the guys here have advised – before you give it the beans on the big machines!
John McAvoy from Performance Bikes also had some sound advice about listening to the track day instructors, the people who know the circuit like the backs of their hands, and who can pass on some words of wisdom throughout the day. "Listen to the organisers in the morning briefing and be sure to understand what each of their signals mean and if they have any particular tips for riding that circuit," he said.
"At Donington Park, for example, the left hand side of the tyres will take longer to warm up than the right side which is why so many people get caught out on Craner Curves. My number one piece of advice for any rider – first time or not – is to always give yourself a couple of laps at the beginning for your tyres to warm up, that way you avoid any incidents going into sections like Craner and ruining your day before it gets going."
Most memorable track days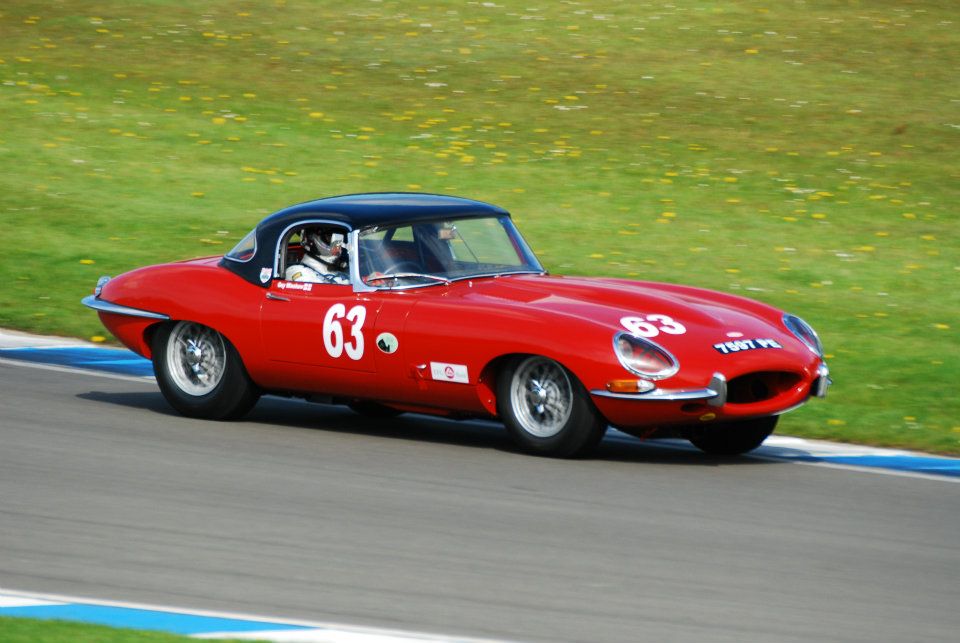 While the first track day is always a special event, it's not always the one that sticks in the mind like some others. For a lot of drivers and riders who take to the circuit that first time is a learning experience and, sure, you can come away with a lot of experience and a smile as long as Silverstone; but another track day might be the one that sticks with you forever because of the car or bike you got to use and the time on track.
Professional racer Oli Webb recalls his first laps at Oulton Park, his local track having grown up in Manchester. "I loved Oulton Park from the age of 14 when I went round in the T cars as it was one of my first times in a proper car coming out of karting."
For a lot of racers, like Oli, it's the local tracks that hold a lot of precious memories having grown up watching friends and family go round on their own track days or perhaps having attended race meetings in their younger days, sitting on the banks or standing against the fences watching the famous teams, drivers and riders go around their local circuits.
James from MrJWW also has fond memories of Oulton Park, the first circuit he ever raced around. It was certainly an eye-opening experience for him, and he told us "The freedom to enjoy the car at speed was the first revelation and then the realisation of the massive challenge of really learning how to drive hit me."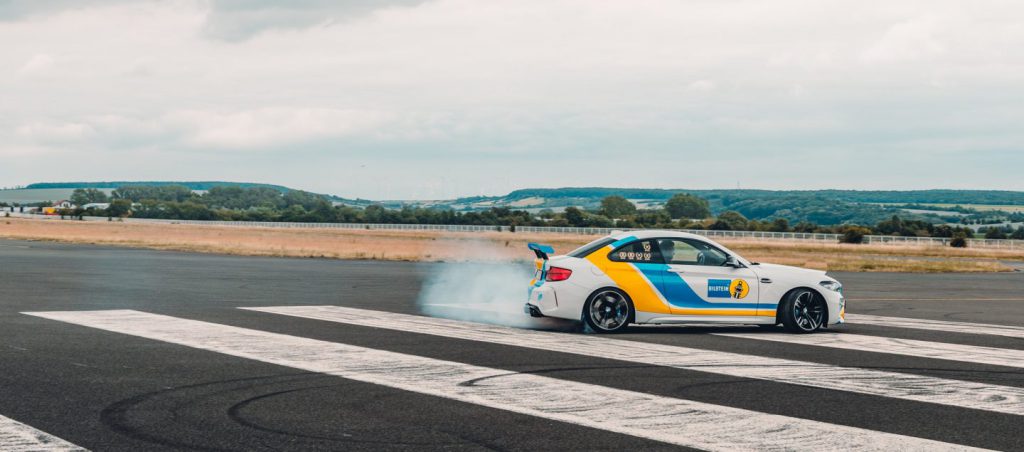 "Beginning to understand that track speeds are so far beyond road speeds was eye-opening and it was truly breathtaking to experience what a sports car is really capable of," he said. "It was also the first time I began to understand the importance of resilient brakes and the notion of good brakes actually making you faster out on the circuit."
It wasn't the first track day at Thruxton that gave Sam from Anything Motor the racing bug. In fact, it was only a couple of years ago on a corporate track day at Donington Park. He told us that "Thruxton was my first circuit but failed to whet my appetite for slow corners where a good entrance and exit is essential for success."
"I did a corporate track day at Donington a couple of years ago in a Caterham, and I'm quite proud to say I got driver of the day, too! Cadwell Park is my most recent track day and my first experience in my own car without an instructor. I'm happy to say there were no offs, and the car (a Clio 182) never skipped a beat," he said.
The Vertical Hooligan told us about his first motorcycle track day at Donington as part of the Ron Haslam Race School, a truly exceptional way of learning not just how to ride on a circuit, but how to ride in general. "My instructor let me set the pace and then pushed me to go faster until he couldn't get away from me by the end of the day. He also helped me get my knee down for the first time – I can't recommend it enough for a first-time experience."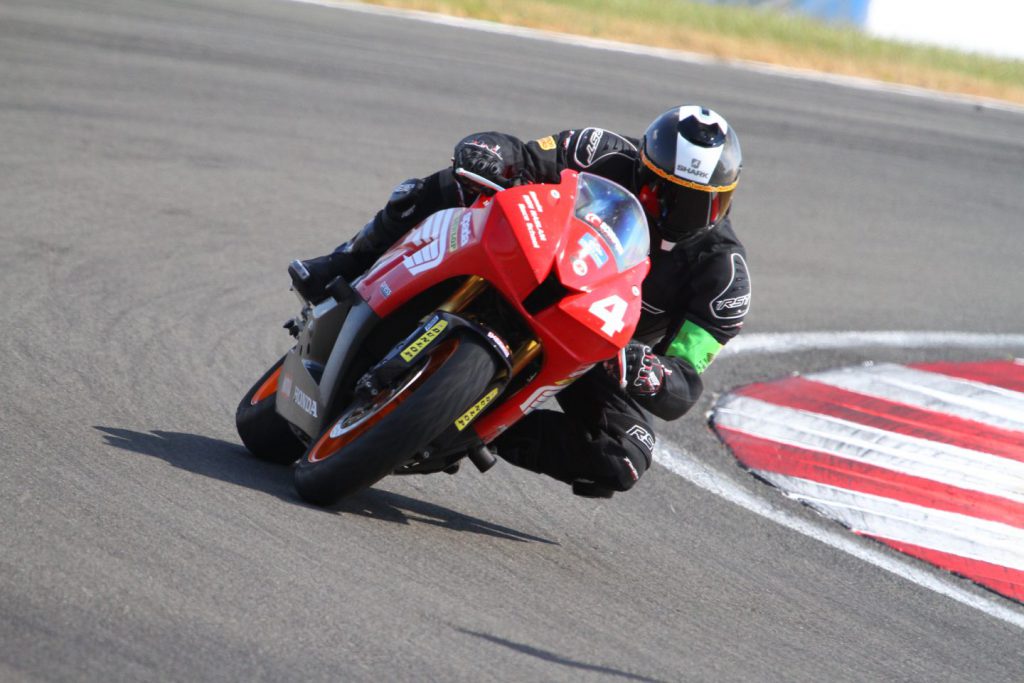 John from Performance Bikes recalls some of his finest track day memories around Mallory Park in Leicestershire. While no longer part of the BSB calendar, Mallory has always been a firm favourite for riders and John said "Humble surroundings on humble bikes like an old Honda CBR600 made for some stunning moments, everything just clicked with the bike and circuit and I was left with the pure joy of riding a bike really fast. The best moments can happen when you least expect them, and those that should be brilliant don't live up to expectations sometimes. I took a Ducati Panigale V4R to Anglesey and it was just too much for the circuit, so choose your tools wisely!"
It isn't just Mallory that sticks in John's memory, however. "Places like Cadwell Park and Oulton Park are extraordinary circuits to ride on," he said. "There's so much variation of corners and elevation that makes the bike react in a unique way. The Silverstone International Circuit was another where everything just clicked. I took a Kawasaki ZX-10R round on slick tyres on a fast circuit with a fast bike and immense grip – the sensation of it all together was mind-blowing!"
Of course, it's not just major racing circuits where you can fall in love with motor racing. There are plenty of disused airfields that have been transformed into racing circuits, many of which are included in our Circuit Guide, and it was a former RAF airfield near Oxford where Take to the Road's Niall Jullian had his first on-track experience.
"I got to drive a fun selection of cars which included an original Dukes of Hazard Dodge Charger, a Corvette C3, Shelby GT500 Eleanor replica and an Aston Martin V8 Vantage," he said. "Funny enough, all were V8s all were huge fun in very different ways – though the best driver's car was the Aston Martin. It was a brilliant track car with superb handling and balance, plus being a manual V8 made it a bit more special."
Having completed his day near Oxford, Niall had clearly caught the bug and moved on to another event at Silverstone soon after. "I drove a Ferrari F430 Challenge Stradale and it was a fantastic feeling to get behind the wheel of a fast Ferrari and drive it on parts of the famous F1 circuit," he told us.
"Learning the braking points was tricky and it took a few laps to get consistent, but by the time the session ended I just wanted to keep going round and round!"
Make your own track day memories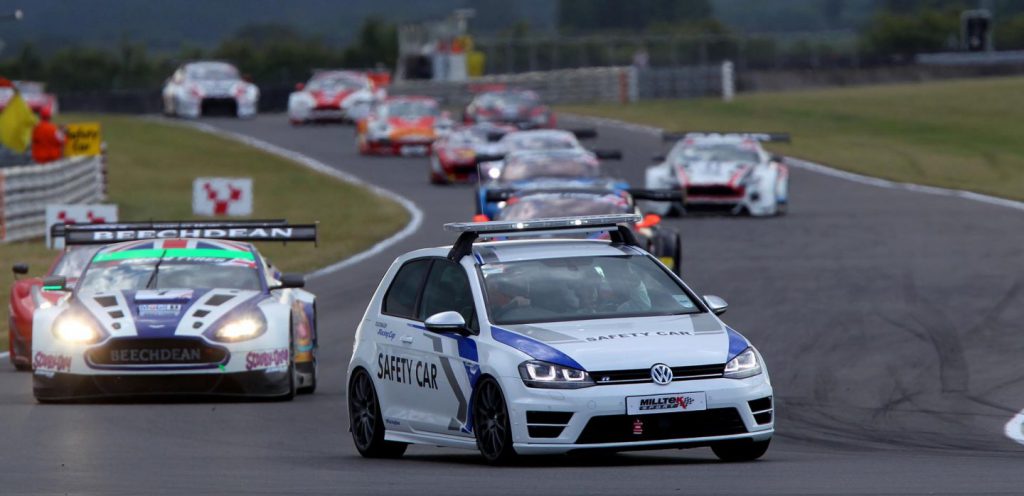 If all of this has inspired you to book yourself onto a track day in the near future, take advantage of the information available in the Demon Tweeks UK Circuit Guide. We've put together some of the very best circuits in the UK and Ireland, along with everything you need to know about each – from the experience level and equipment required, right through to the all-important details including noise restrictions, track layouts and where to go to book your place.