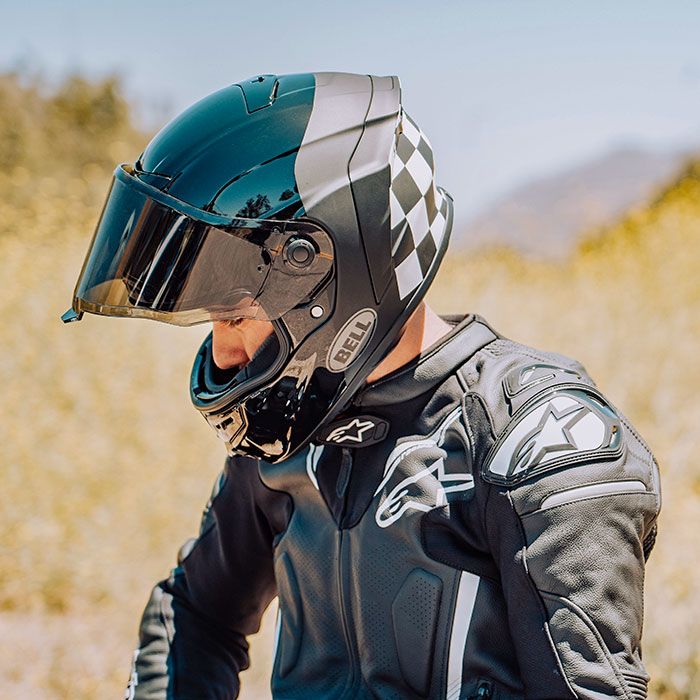 It's a piece of equipment that you legally have to wear, so choosing a motorcycle helmet is every bit as important as choosing the bike itself. It doesn't matter if you're a track racer, a commuter, long distance adventure rider or a MX rider; your helmet needs to fit you perfectly if it's to save your life. Continue reading for our ultimate motorcycle helmet guide
When you go to buy a motorbike helmet the first thing that all of us (let's be honest) look for, is the artwork or paint job. We all want it to look really cool, to be made by a certain brand, to match the colour scheme of our bikes or clothing, or to be a tribute to our favourite professional riders. The question is, how many of us know what we should be looking for when it comes to buying a new helmet? Could you honestly say that you know what makes one safer than another, or how to ensure that it fits correctly?
Even if you've said yes to both, after reading this, you definitely will.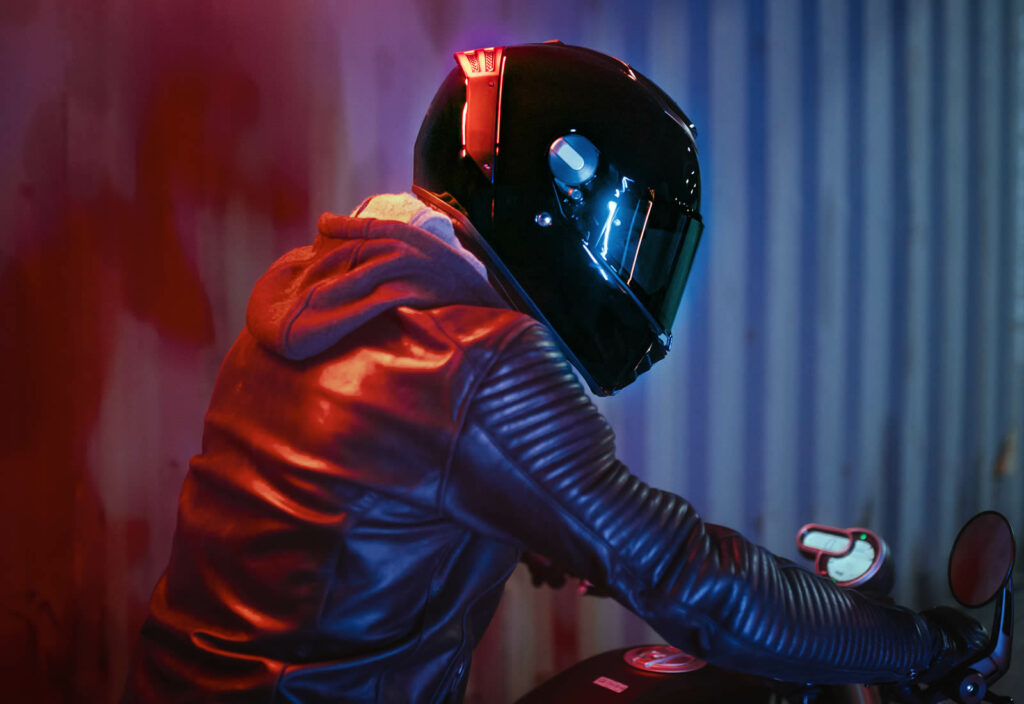 How do I choose a new motorbike helmet?
The best place to start when choosing your new lid is to pick out the style. With flip front, open and full-face versions – plus MX/Off-Road helmets of course – this seems the most logical place to start. As the names suggest, each style looks slightly different and works slightly differently but they all have the same end goal of keeping you as safe as possible on the road, circuit or dirt.
Full-Face
A full-face helmet is the most common style of helmet and is worn by road riders and professional racers. They offer the ultimate protection for your head, keep your face out of the wind and offer much better aerodynamics than other helmet styles.  This is the safest helmet style available without a doubt.
The other issue that comes with choosing a full-face lid over any of the other styles affects those who wear glasses either permanently or when driving or riding. While you can still wear glasses inside your motorbike helmet, you will have to take them off to put it on otherwise you're going to damage your glasses. It sounds fairly obvious, but you'd be amazed at just how many people have broken their glasses putting on a helmet. However, it's worth noting that many full-face helmets now have specific interiors that are designed to accommodate the use of glasses.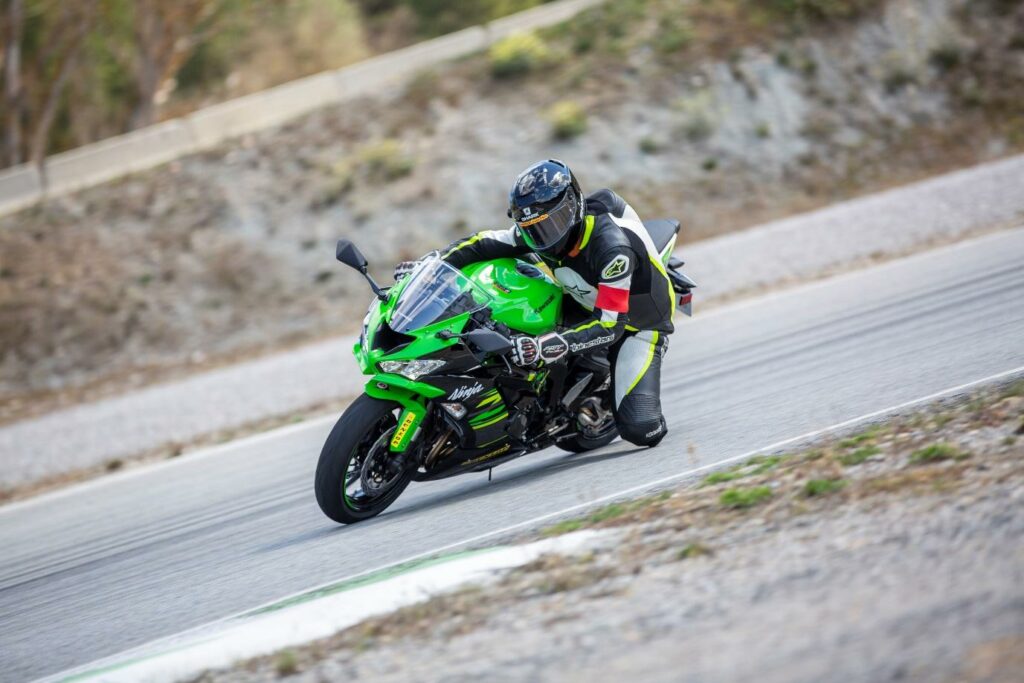 Flip-Front
Flip-front helmets also cover the whole of your head, but only once the chin bar section down. With a hinge coming from near the ears you can open it up for some serious ventilation should you need it but it is worth noting that you cannot legally ride with the chin bar up if it is marked with a 'P' which means it is designed to be worn as a full-face helmet. You can ride with the chin bar up if it's marked with 'P/J' however, as this indicates that it has been designed and homologated to be ridden with the chin bar up or down. Another key feature of flip-front helmets is the flexibility to install an intercom system for interaction with a sat-nav, mobile phone or more commonly, being able to communicate with a pillion or other riders. Many flip front helmets are designed to accept specific intercom systems that make fitting and setting up much easier.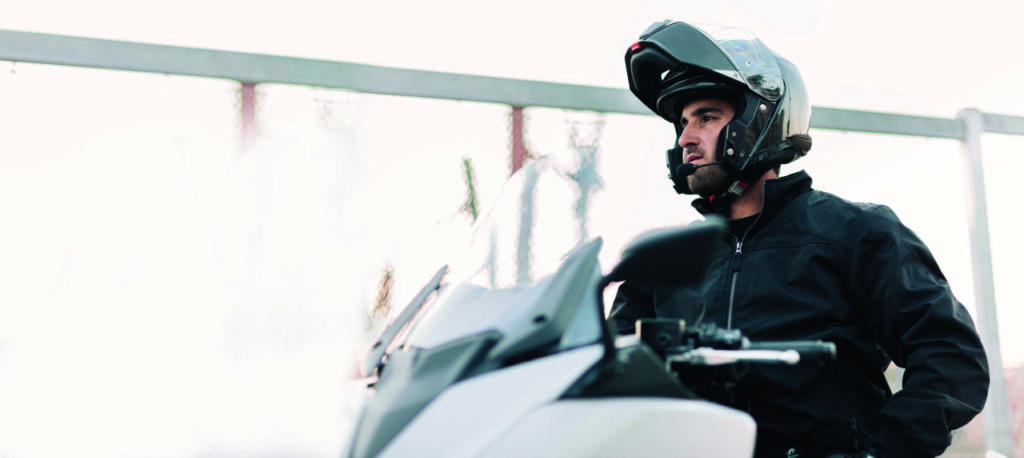 Open-Face
Without a doubt open-face helmets are the best option for the summer months, allowing you to feel the breeze as you open the taps; but they are also flawed in the sense that any road chippings or stones that are thrown up by other road users can go straight into your face. You can buy open lids that come with built-in drop-down visors, helping to protect your eyes at least, but if the style you like doesn't then be sure to buy a pair of motorcycle goggles – you'll thank us later! To see some examples, brands like Bell produce an excellent range of open face helmets and spares.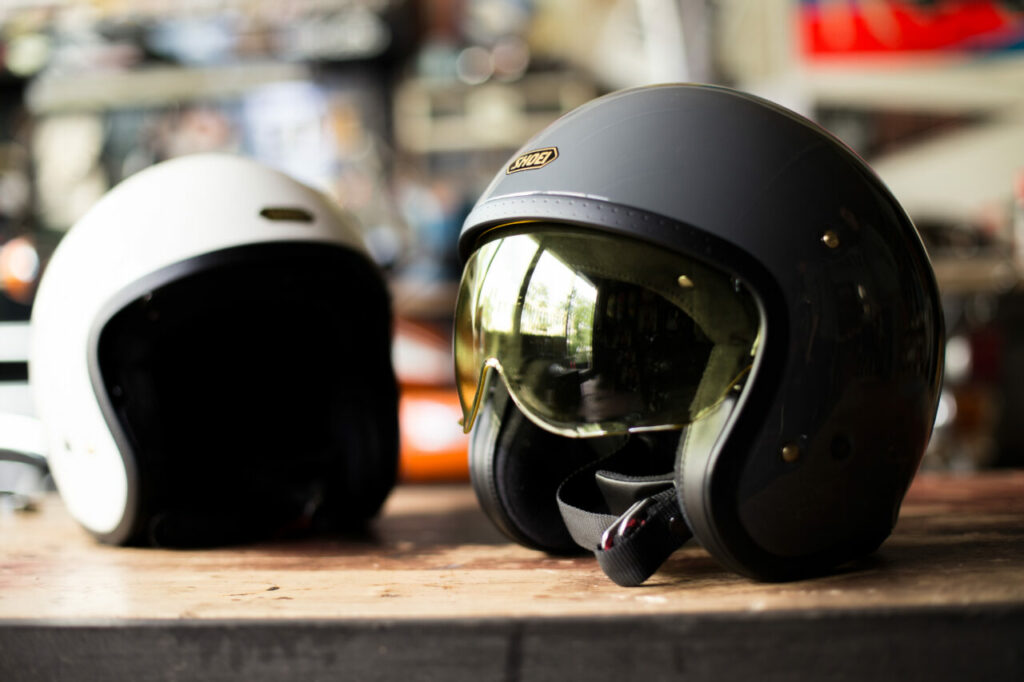 Motocross
You've then got MX helmets which, as the name suggests, have been specially developed for off-road riding. These lids are all adaptations of the open-face style, providing you with an additional visor and full chin support, with the eye area fully exposed. As such, as any off-road rider knows, you'll need a pair of quality googles to keep the dust and dirt out of your eyes (that can be slightly hazardous when you're riding a motorbike!)
Airoh, Shark, Shoei and more all produce a great range of stylish, comfortable off-road helmets and even provide the replacements if you have a big off.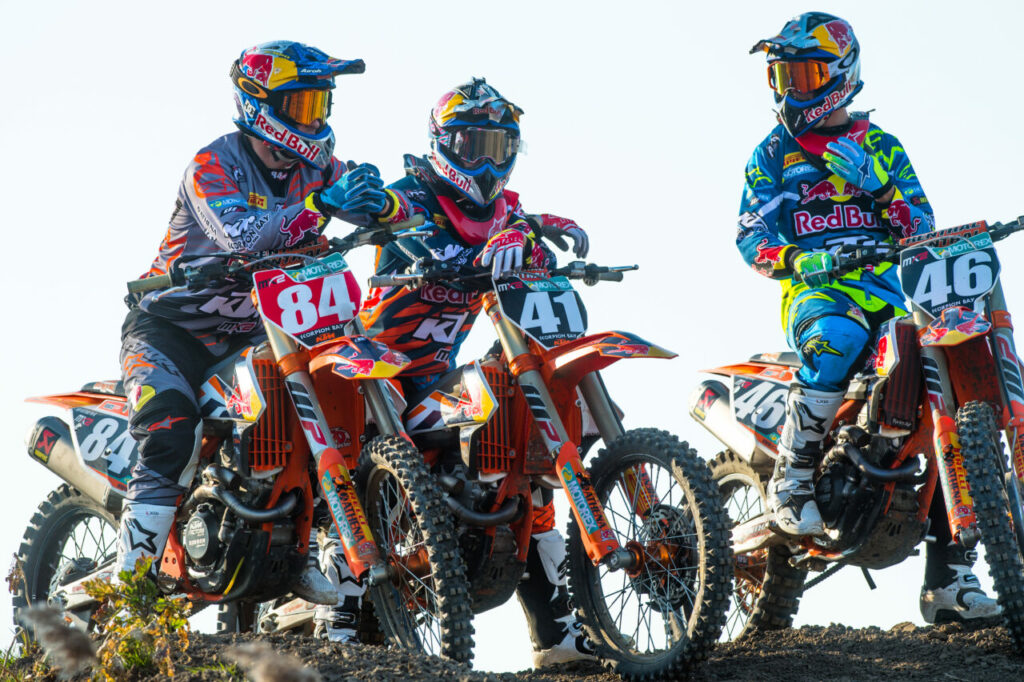 Dual Sport
Finally, you have a range of dual sport motorcycle helmets which offer the best of both worlds. Combining the styling of motocross helmets with the shape of a full-face helmet to help the air flow easily over your head as you open the throttle, these are one of the newer styles and are often mistaken for being an off-road helmet. They're actually just as suitable for road and track riding as they are for kicking up the dust.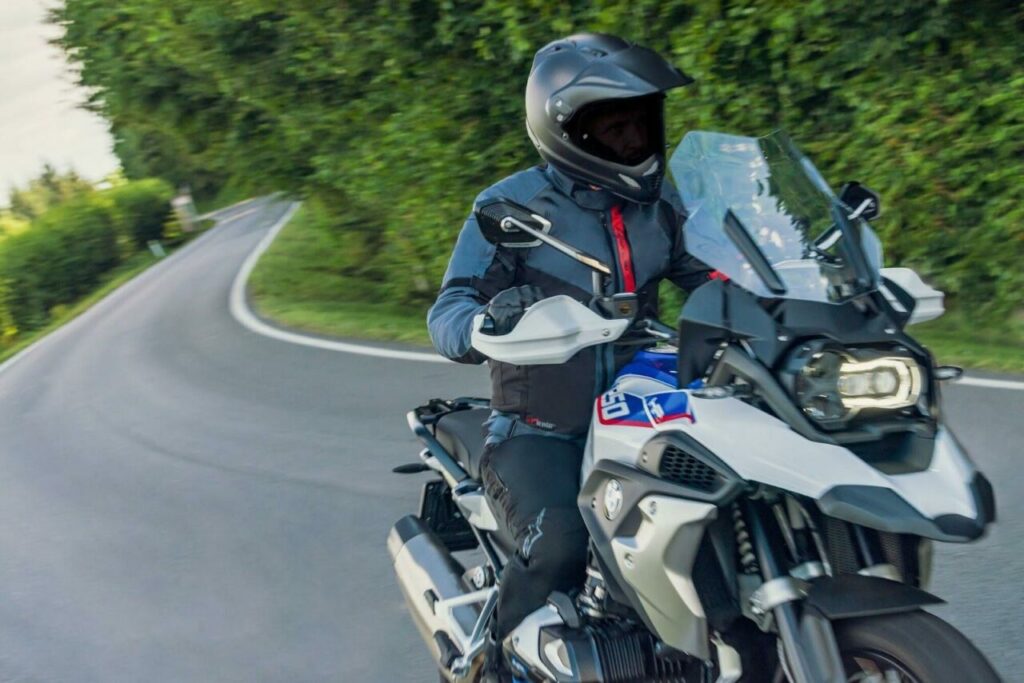 What should I look for in a new motorcycle helmet?
Once you've narrowed it down to the style of helmet you're after it's time to start working your way through a bit of a checklist. Choosing a helmet can be daunting if you just wander into a shop or start looking online without having a few things to look for, so this list will definitely help.
1. Ok, so no motorbike helmet is ever going to come cheap – but that's a good thing. One of the main reasons why helmets have their price tags is because of the quality in terms of the construction and safety. Set yourself a budget for how much you can afford to spend on your new lid and filter your options down that way.
2. This is the most important consideration once you've bought your helmet as the chances are that you'll be wearing it for a fair amount of time once you go out for a ride. Whether you're a racer, daily commuter or you only venture out on Sunday morning rider in the height of summer you want it to feel good so try it on before you buy. If you're going to buy online then visit a retailer and try a helmet on for size first so you can decide which make, model and size is right.
3. Replacement and spare parts. The most common "spare part" most riders consider for their helmet is a visor, whether a dark one for track use, a tinted one for road use, a coloured one for aesthetics or one to accommodate a Pinlock® insert, most of the top brands can tick this box.
However, even though rare, occasionally little accidents can happen which may mean you need a more unusual spare part like an air vent, or skull cap, so make sure that the helmet you do choose is from a major manufacturer with an excellent range of spares and accessories, so you can order a new one there and then. In addition to their range of helmets, brands like Arai, Shoei and AGV have an excellent catalogue of spares including replacement and tinted visors, chin guards and cheek pads.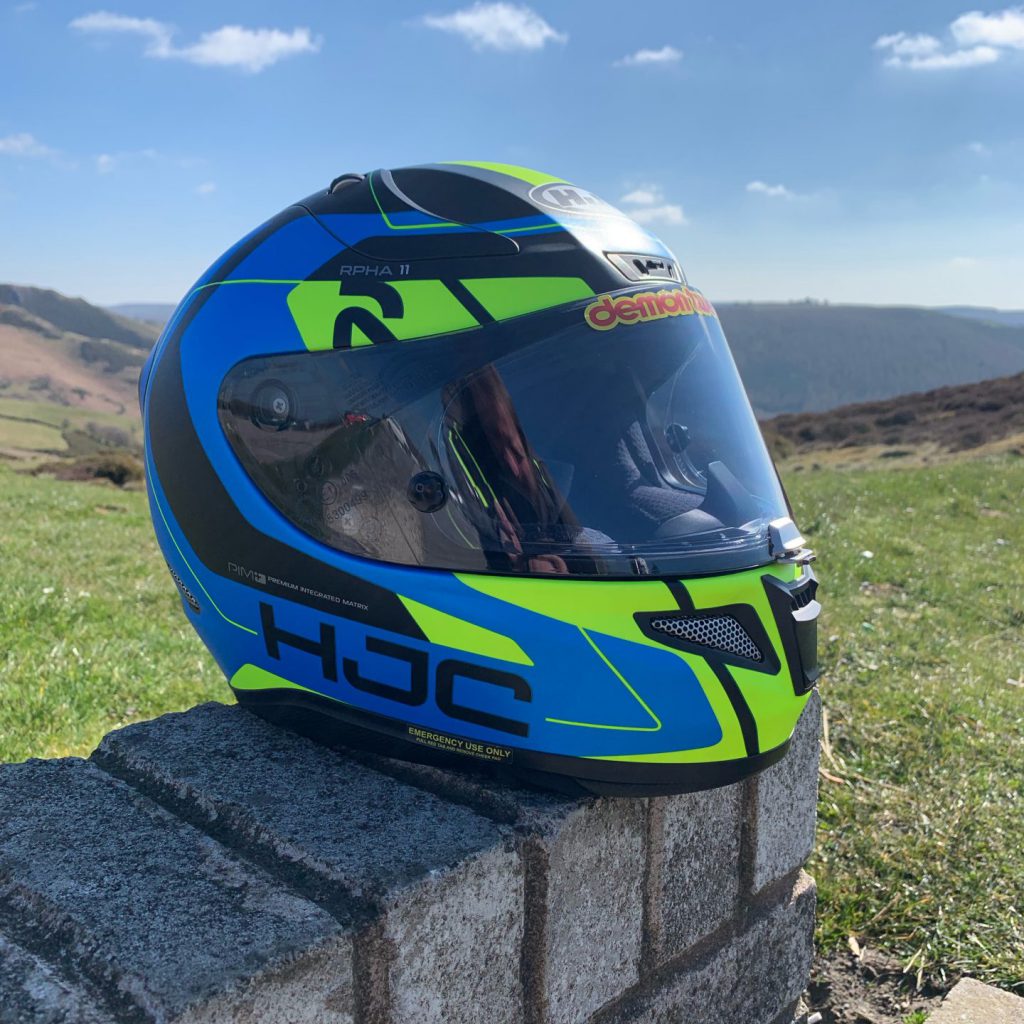 4. Whatever style you choose you want well-designed ventilation for optimum performance in all seasons. Be it cool in the summer to avoid it turning into something of a greenhouse on your head, or to offer a subtle airflow to avoid fogging, but without letting too much cold air in the winter. The majority of modern full-face helmets have additional vents on the top and in the chin, while the visor can be opened to allow fresh air in (just remember what we said about riding with it up!)
5. Yep, ok, we admit it – looks matter. Whether you've got a particular colour you like, you want an exact racing replica as worn by your idol or you want a helmet that is beautifully designed and unlike anything you've ever seen before; it's always best to get a helmet that you like. The graphics and artwork won't save your life, but you're more likely to look after it at least!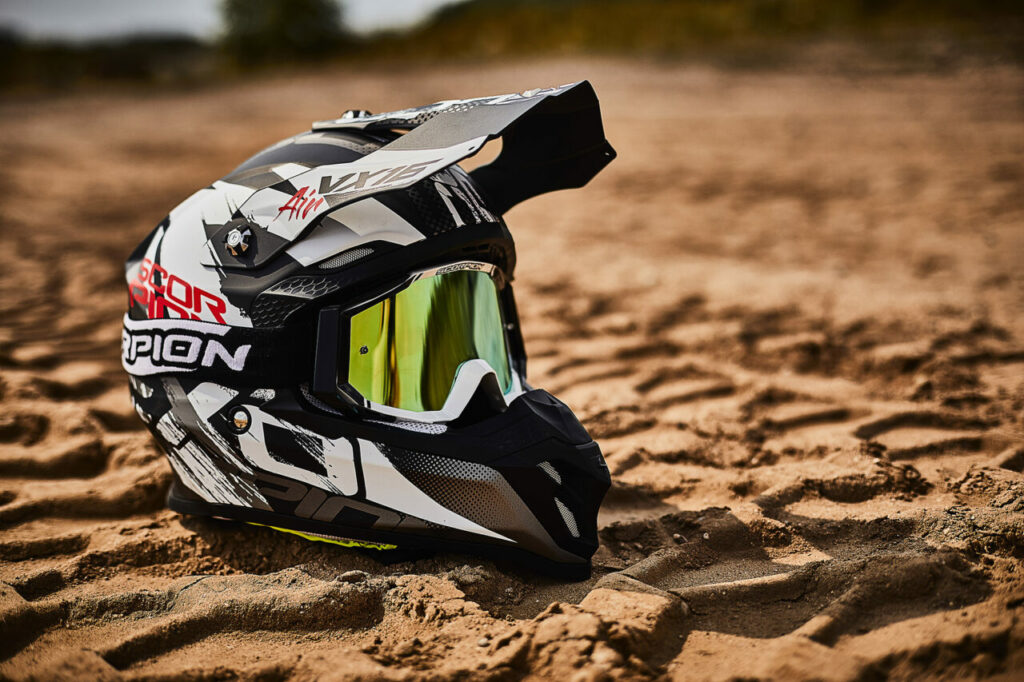 6. Safety & Approvals. As we said above, a motorbike helmet is the most important piece of kit you will own, not to mention legally required on UK roads, but there are also "approvals" that it's worth being aware of when choosing your helmet depending on how you plan to use it. All helmets worn on UK roads MUST meet one of the following:
British Standard 6658:1985 & carry the BSI Kitemark
ECE Regulation 22.05
A European area member standard offering at least the same safety and protection as BS 6658:1985, and carry a mark equivalent to the BSI Kitemark
Another crucial standard to look out for if you are planning on going on the track is ACU Gold. ACU is the Auto Cycle Union and they are the body that governs motorcycle sport in the UK and they have to have approved any helmet that's to be used on a UK track and once approved, the helmet is stamped with a gold sticker on the back to identify the approval.
The final type of approval to consider is the helmet's SHARP rating. SHARP (the Safety Helmet Assessment and Rating Programme), is a British Government quality rating scheme for motorcycle helmets. Each helmet goes through multiple impact tests to test the performance of the different areas of the helmet in the event of an accident or impact. The results of these tests are then converted into an easy to understand star rating system between 1 to 5 (1 being poor and 5 being the best).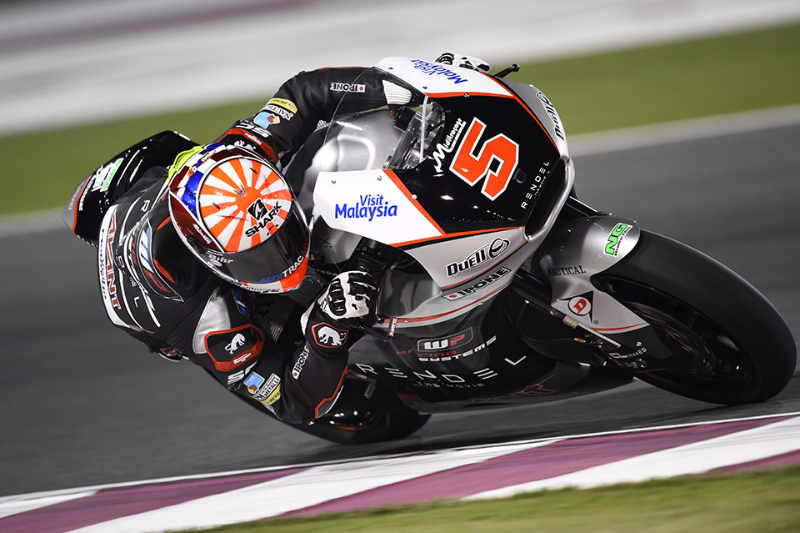 How should a motorcycle helmet fit?
As we've said several times already, your helmet needs to fit perfectly. If it doesn't then no matter how much you spend on your lid, it won't give you the protection you need if the worst should happen and – at the very least – you won't enjoy riding as it's too tight or loose. These steps should help you understand how a motorcycle helmet needs to fit, and how to find out the right size for you:
Start by measuring your head. Get a tape measure – and a friend or partner – and work out the circumference of your head. You can then compare that size to those available from your chosen manufacturer.
Try on a cap. This might sound a little strange, but bear with us. Once you know the size of your head, adjust a baseball cap to the same size and ensure that you've got a snug fit (i.e. no pinching but no movement, either). This should be the case on the top of your head, forehead, around the sides and at the back.
Can you chew? No? If the answer is yes, or if you shook your head to answer and the lid moved, your helmet is too loose. A good rule of thumb is that you shouldn't be able to chew gum while you've got a motorbike helmet on. The pressure from the cheek pads should be a little awkward, and it may distort your voice slightly, but that's a good thing.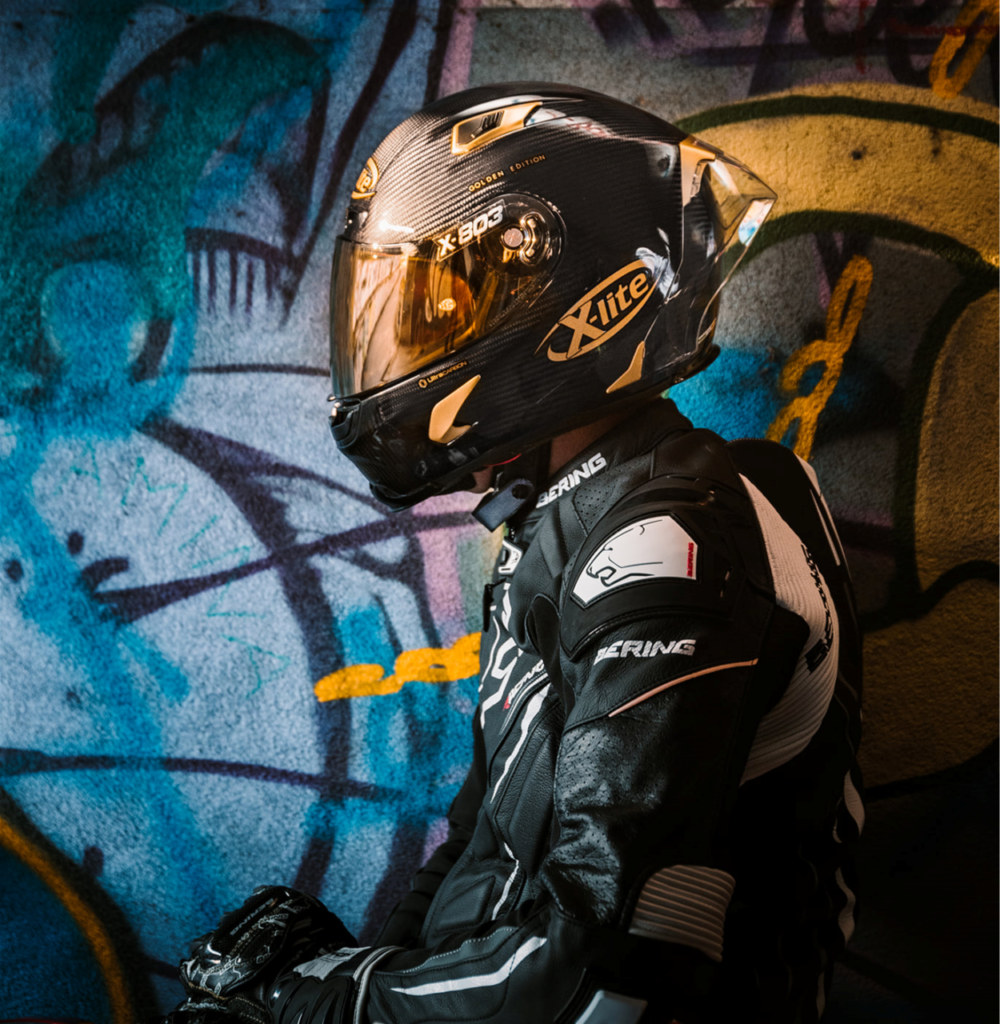 If you find that the helmet you like fits you around the head, but perhaps it doesn't fit quite as it should around the cheeks or jawline, then you can always add or remove the inserts, or many helmets have removable interiors, skull caps and cheek pads which can be changed for thicker or thinner versions to achieve an optimal fit.
---
Enjoyed this? Read more of our latest news:
Where To Next?
Looking for the latest motorcycle parts and accessories? Check out our wide range from top brands.
Come and visit us at our store, showroom and fitting centre in Wrexham.
Want to know more about our story? Learn about who we are and why we've been driven by passion for over 50 years.
Interested in everything we do? Catch up on all the latest Demon Tweeks news.