Founded in 1971, HJC are a relatively new kid on the block compared to some other helmet manufacturers. However, from day one their mission has been to develop only the highest quality motorcycle helmets for the public and racers around the world.
With four production factories, HJC produce over one million helmets per year, but each one is hand made by skilled workers following a meticulous 40 step process from start to finish.  
As well as a comprehensive range of helmets covering the full face, open face and flip front segments for road riders, HJC now have a vast array of factory riders racing in some of the biggest championships around the world. Their factory riders include Cal Crutchlow, Andrea Iannone, Jonas Folger, Marcel Schrotter and Jorge Navarro to name a few!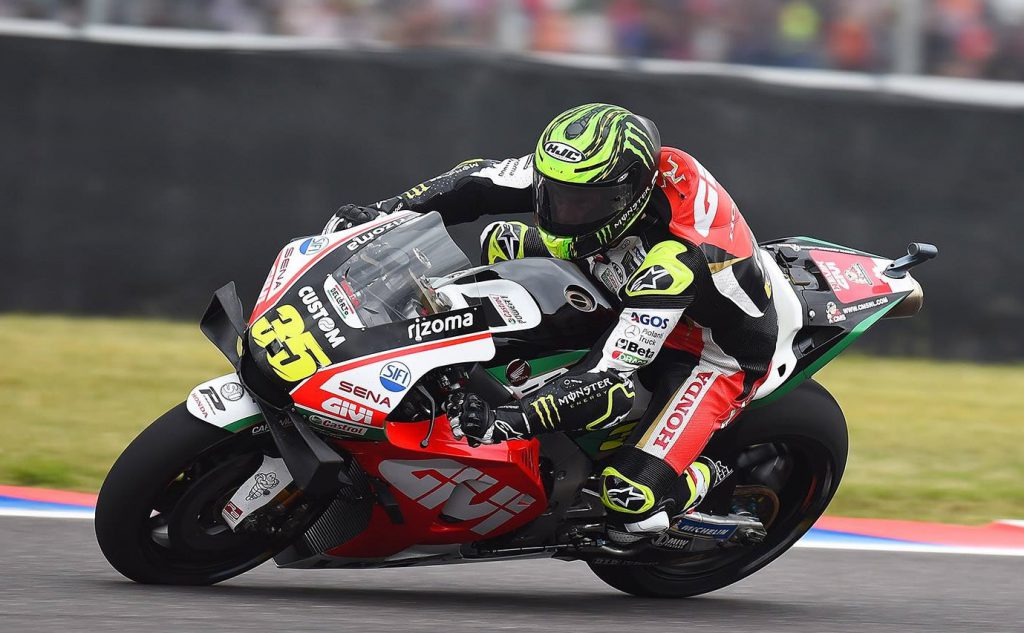 What's the HJC RPHA 11 motorcycle helmet like?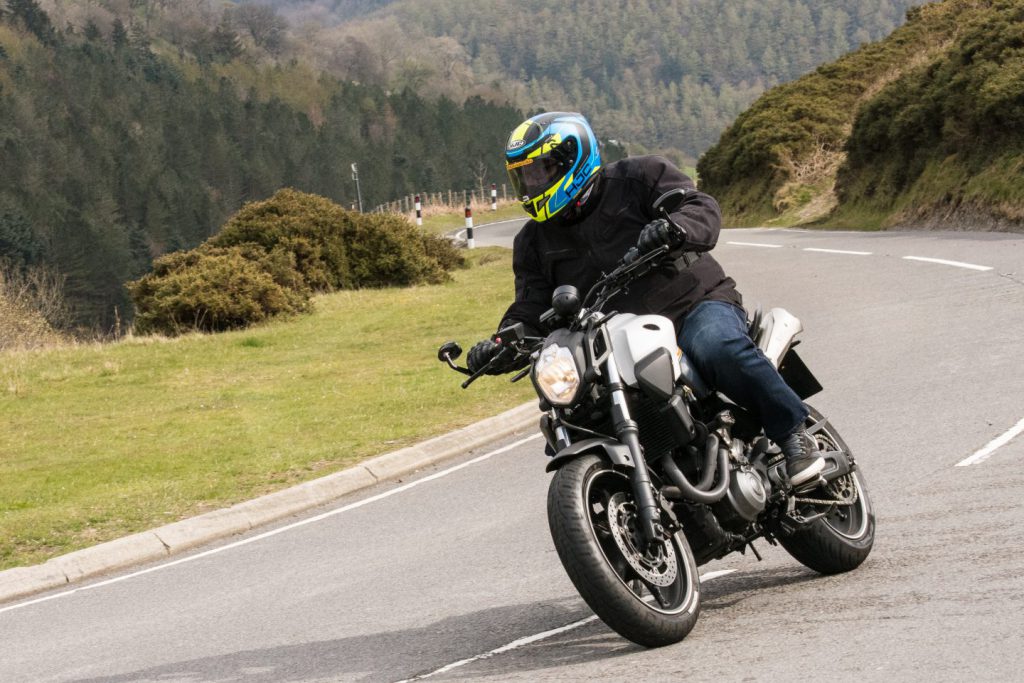 The HJC RPHA 11 is the flagship helmet of HJC's comprehensive range and is the helmet worn around the world by factory riders in MotoGP, Moto 2, WSBK and BSB to name a few. A full-face helmet meticulously designed to provide extreme performance at high speeds and so it's at home on the track but is just as capable on the road.
The HJC RPHA 11 is constructed using HJC's patented "PIM" (Premium Integrated Matrix) process, a process which blends a selection of advanced quality composite materials to produce not only a very lightweight shell, but one that also has extremely high levels of impact absorption. In addition to being lightweight and strong, the shell is also aerodynamically designed to offer fantastic stability, particularly at high speeds.
Staying on the outside of the helmet, there are six air inlet vents on the front and four rear exhaust vents that promotes outstanding levels of air flow through the helmet. The visor system is HJC's RapidFire™ visor replacement system which allows for quick, secure and tool-less visor replacement. The visor also incorporates a dual lock system that ensures secure placement of the visor, particularly at high speeds. All HJC RPHA 11's come with one clear and one road legal light tinted visor, both of which are Pin Lock™ ready so an anti-fog insert is also included.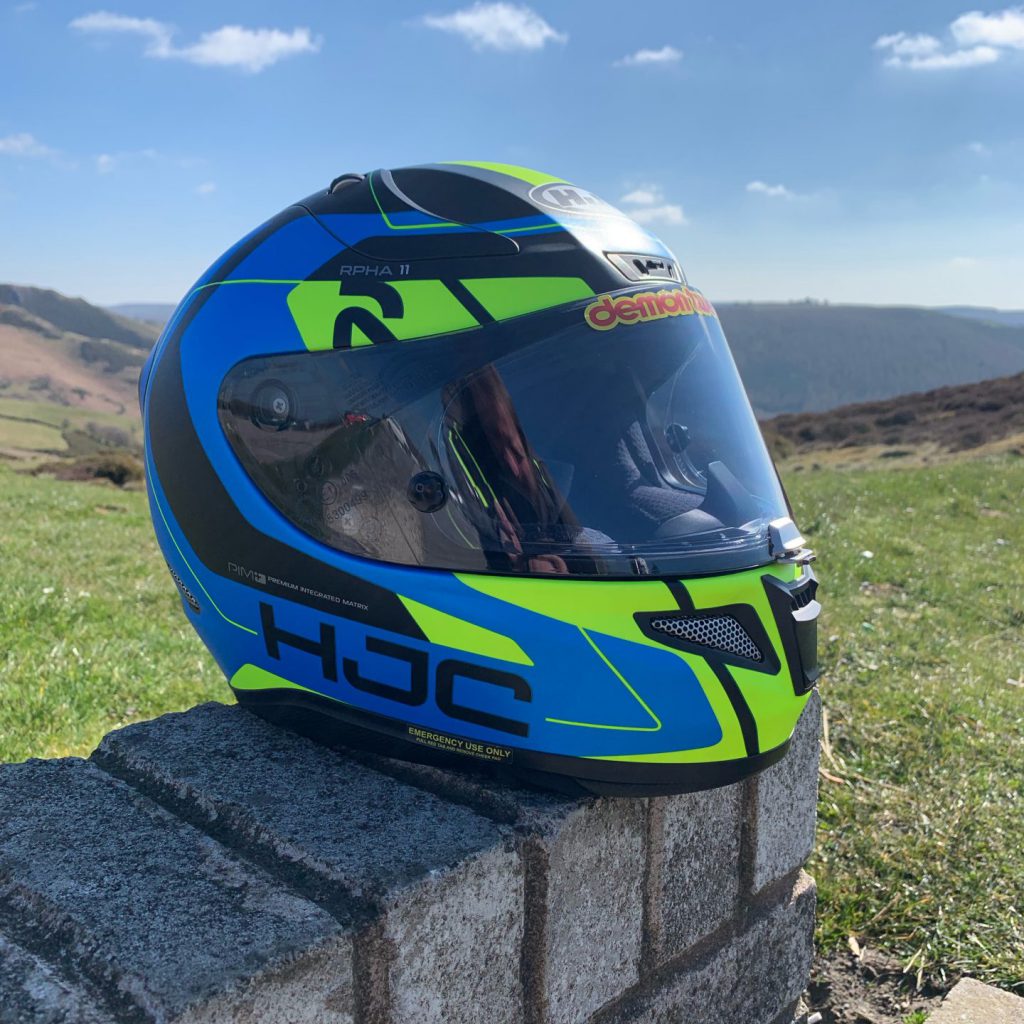 Inside, the features keep coming! There is a high quality and fully removable interior that features Mutlicool technology to aid cooling, advanced anti-bacteria fabrics which provide moisture wicking and quick drying properties. The cheek pads have an emergency quick release system to allow for easy but safe removal of the helmet in the event of an accident. The interior is also designed to allow for the rider to be able to wear spectacles with ease and there is also a wider aperture which provides superior peripheral vison for the rider.
Finally, as you'd expect with a flagship helmet, the retention system is a conventional double D-Ring system.
How does the HJC RPHA 11 helmet perform in the real world?
I've been around HJC helmets for many years, but until earlier this year, I'd never had the opportunity to use one in anger. However, wanting to try and make more of what I know is a very popular brand amongst motorcyclists, I decided to purchase a RPHA 11 to get a first-hand view.
I went for the Chakri blue and fluro yellow graphic and it didn't disappoint! From first taking it out of the box, I loved the colours and finish of the helmet. As soon as you hold it in your hands and put it on your head it looks and feels top quality.
In addition to looking and feeling like a premium product, it's fantastic value for money. When you consider that you get all the features and benefits you'd expect from any flagship helmet, the fact you also get two visors and a Pin Lock™ included in the price, when you weigh up the cost against some of the equivalent helmets from other manufacturers, it really is great value.
Straight out of the box, there is an instant feeling of quality. Externally, the visor mechanism and locking system and the adjustable air vents all have a feeling of quality manufacturing. This quality feeling is reaffirmed when you put it on. The interior is very plush and offers an instantly comfortable and precise fit. I personally also like the fact it has a double D-Ring retention system, for me I've always preferred this over a rachet system. The aperture is noticeably wider too and offers fantastic fields of vison.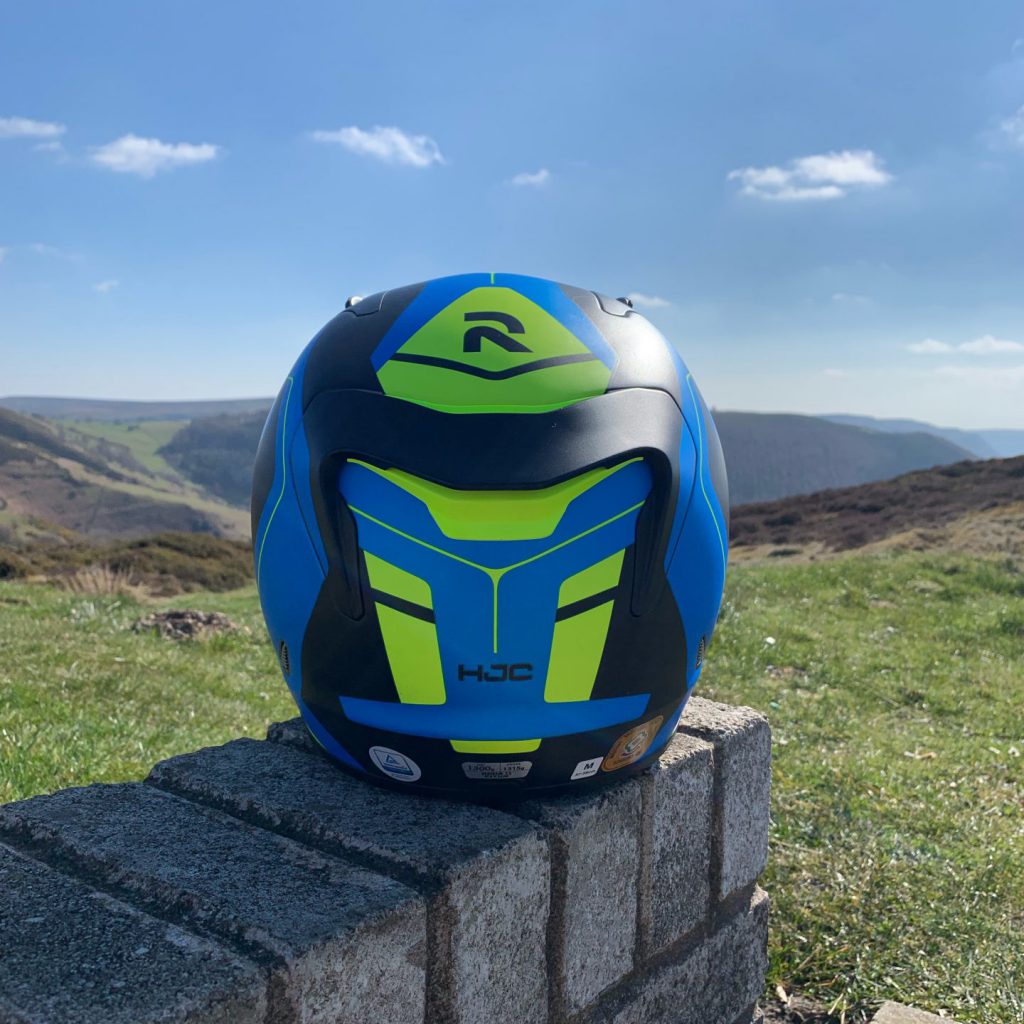 When in use on the bike, the RPHA 11 really is a joy to use. Fitted with the included legal tint visor (I don't like clear visors!), and Pin Lock™, the helmet instantly looks even better. As soon as you put it on the interior feels fantastic and as mentioned above, you instantly notice the wider aperture. I wear glasses too and I have suffered in the past with some helmets trying to wedge the arms of my glasses between my cheek and the cheek pads, but not with the RPHA 11 thanks to the glass's specific grooves. The adjustable air vents are easy to operate with gloves on and allow you to regulate the air flow to obtain the desired temperature with ease which is crucial given the volatile nature of the British weather!
I've done quite a few miles now with the RPHA 11 and it really is hard to find a fault. The only negative I would say, but this is more down to me than the helmet, is that it doesn't have an integrated drop-down sun visor but in fairness, as with all other manufacturer's flagship full face helmets, it's designed with the track in mind and therefore you wouldn't expect an integral sun visor. HJC have it covered though as the RPHA 70 is fundamentally the same specification as the RPHA 11 but with the integral visor.
Something a bit different…
As you'd expect with any lid, the HJC RPHA 11 helmet is available in a selection of plain colours as well as brilliant graphics plus the odd race replica like the Cal Crutchlow replica or the Andrea Iannone replica. However, HJC have an ace up their sleeve that no other manufacturer currently has which is licences with movie companies to allow them to produce "character" helmets.
Over the years we've seen Iron Man, Spider Man, Venom, Deadpool, Lightning McQueen and Kylo Ren to name a few! They aren't always on the RPHA 11 model, but many are as the studios like them to be on the flagship helmets and this year we've seen some stunners! Designs like Venom 2 and Mike Wazowski have been particular hits and with a Batman design on the way later in the year, they keep coming thick and fast!
These character helmets really do split opinion! Some people hate them, other people like them a lot and for me, I love them! So much so that there was one other character helmet released this year that I've not mentioned, one that being a huge Marvel fan I simply couldn't resist…the Captain America! Personally (although I guess I'm bound to say this), I think the Captain America is the best character helmet to date, the pictures don't do it justice! I've had it a couple of months now and have now also fitted a blue iridium visor to finish it off.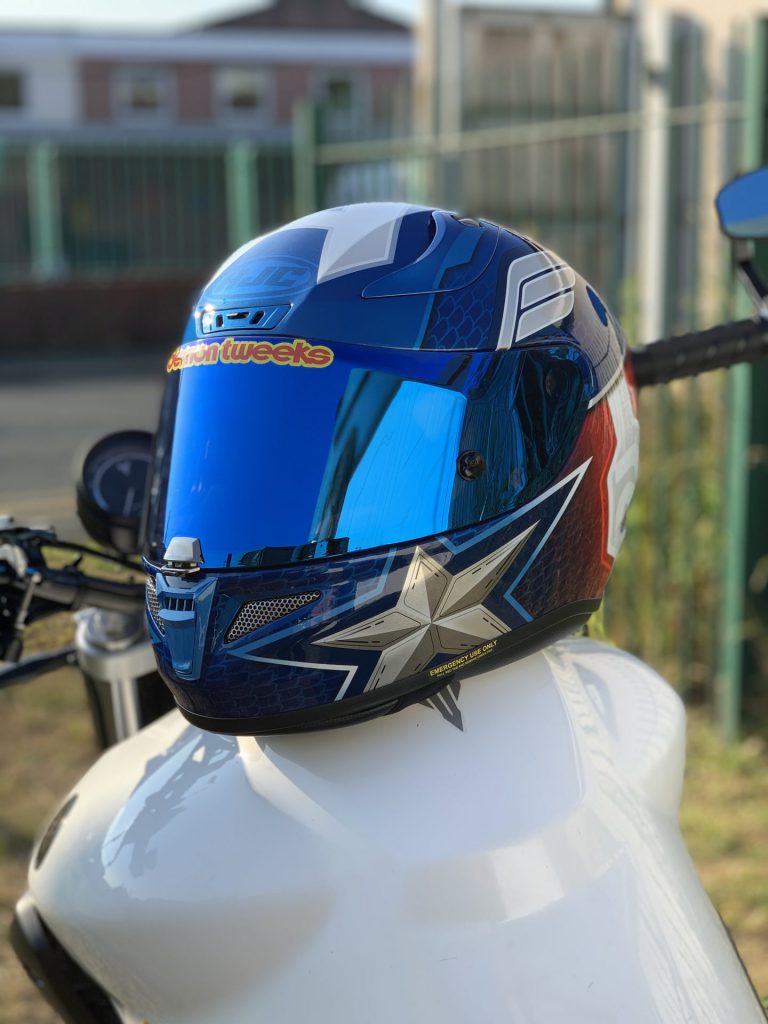 The verdict
I can't recommend the HJC RPHA 11 helmet highly enough. It's a fantastic motorcycle helmet that ticks all the boxes for me and overall offers incredible value for money.
As I said in my review, the only consideration I would have if I was buying again is whether on the road, I'd need an integral drop-down sun visor in which case the RPHA 70 would be the better option. However, since having the Captain America RPHA 11 with the blue Iridium visor, the need for the sun visor isn't there anymore so I'd probably still go with the RPHA 11. No matter what style of riding you do, if you want to stand out from the crowed or prefer designs a bit more reserved, HJC have something for you.
---
Enjoyed this? Read more of our latest news:
Where To Next?
Looking for the latest motorcycle parts and accessories? Check out our wide range from top brands.
Come and visit us at our store, showroom and fitting centre in Wrexham.
Want to know more about our story? Learn about who we are and why we've been driven by passion for over 50 years.
Interested in everything we do? Catch up on all the latest Demon Tweeks news.