We all know the driver that looks like they cleaned their engine using their race suit or has the amazing ability to go from clean to dirty in seconds!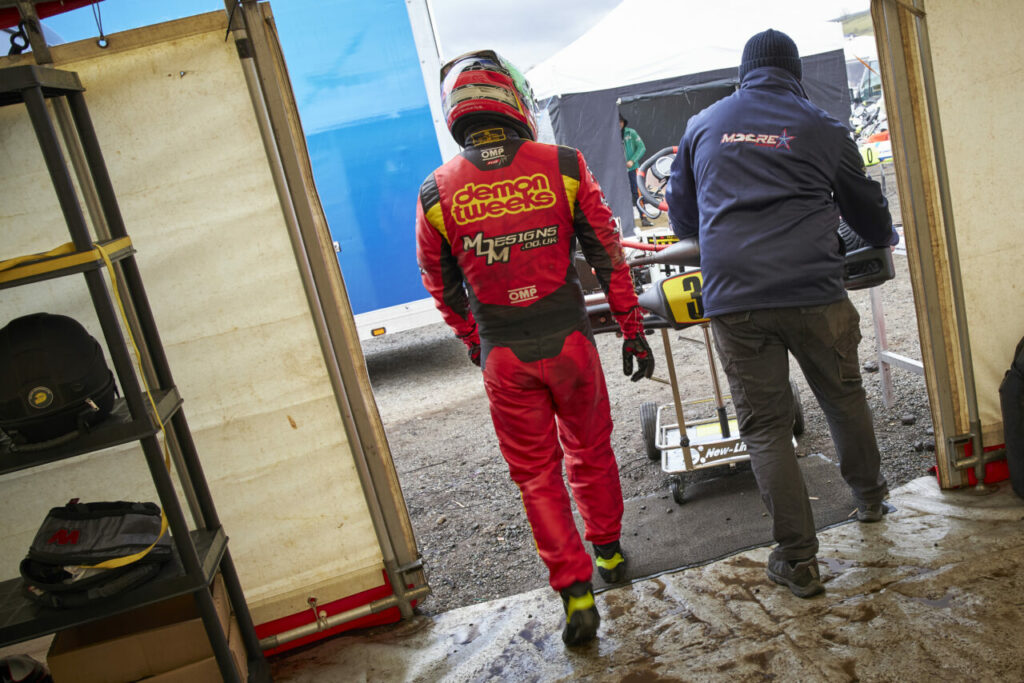 Seriously though fireproof racewear needs to be free of contaminants, especially if flammable, to give the best protection. If the suit is used in an open car on track or off-road, dust and dirt will build up and dull the colours, as well as affecting breathability. If cared for the racewear will also last much longer and be much nicer to wear. The MUK Bluebook states "clean, flame-resistant overalls" so there is a chance of rejection if presented to scrutineering in a poor state. Before starting the washing process, it is worth taking a few minutes to check for rips or tears or very worn areas that will also mean the suit will not give its full fire protection and therefore will not pass scrutineering. If this is the case replacement is the only option. A fresh clean set of racewear is always a positive start to your event, it might not make you get faster, but you will feel (and possibly smell!) better. A question we often get asked is how to wash or clean racewear, so in answer to that, we have the following solutions from Molecule, OMP and Sparco: 
Molecule Wash System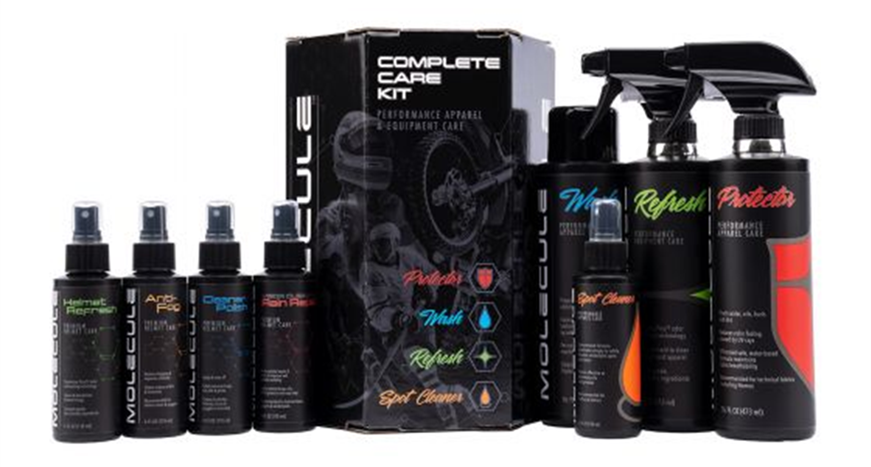 Molecule Labs have developed a line of protective care products specifically formulated for Nomex. Molecule now makes machine washing the best way to care for your racewear. Ordinary laundry detergents contain additives that can attract moisture, oils, and flammable liquids, Molecule has been designed for the unique soils of the racing environment. There are four treatments and helmet care kits available.  
Fabric Wash
This is used instead of your normal washing detergent. The wash contains odour eliminating technology with skin-friendly ingredients. The suit will look brighter, and breathability will be maintained unlike conventional wash liquids especially those with conditioners included.
For best results, set the washer cycle to warm, usually around 30 degrees C , highest water level and maximum load. Fasten straps, and zips before adding to the machine. Drying is best done by letting them air dry naturally on either clothes stand out of the sun, or on a hanger in an airing cupboard, or in a doorway ( Never in a tumble dryer or direct sunlight ).
Spot Cleaner
The concentrated prewash formula penetrates deeply to safely dissolve embedded spots and stains, very effective at removing oils and greases. Use in heavily soiled areas. Think of as motorsports version of "Vanish" !
Fabric Protector
This protect helps the racewear shed water, oils, fuels, and dirt. It also helps reduces colour fading caused by UV rays. This water-based formula maintains fabric breathability
Refresher
If you are at an event over a few days with no chance of washing the racewear, the Molecule Refresher keeps race suits ( and helmet interiors) fresh and pleasant to wear. An antimicrobial agent inhibits the growth of bacterial odours. It maintains fabric breathability together with signature Molecule fresh scent
Helmet Care
Molecule offer a range of products to keep your helmet in top condition. They offer cleaner and polish for gloss helmets and a detailer for matte finish helmets. The fabric interior refresher cleans and refreshes the interior and has anti-bacterial properties to prevent odours combined with a fresh scent. The range is completed by a visor interior anti fog spray and exterior rain repel
Link to Molecule range
OMP Care Products 
OMP have developed products to care for the racewear range. They are as follows: 
OMP Multipurpose Degreaser & Stain Remover
This is ideal for removing grease, oil and dirt from suits, boots, seats, and suede steering wheels. It has an ultra-fast action and a special formula with a balanced ph. The product is intended pre-wash degreaser to treat tough grease and oil stains Helps blast out dirt from every fabric including fire retardant and karting suits
OMP Suede Leather Cleaner
The OMP Suede Cleaner cleans and hydrates the suede leather on boots, gloves, and steering wheels. The cleaner has a formula that contains aloe vera and natural waxes, the cleaner will revive suede and keep it soft.
OMP Advanced Cooling Activation Spray
OMP's aim to create active underwear with the OMP One range, this has been achieved with the new OMP Invigorating Cooling Effect System. Sleeping molecules inserted in the fabric fibres are activated by the spray that gradually releases active ingredients that produce an invigorating cooling effect. The spray works alongside the OMP One Range's Dry System that lets hot air out and fresh air in. Both features work without compromising fire safety. Perfect for use in hot conditions. 
Link to OMP range
Sparco Care Products
Sparco X-Cool Replenishment
This treatment is designed to revive the X-Cool treatment on Sparco race suits or underwear. Simply add to your washing machine when washing the garments and the treatment will be recharged. (Please note only works on Sparco products that were originally X-Cool type) 
Link to Sparco product
We hope you find this guide useful, as always if you need further information or advice we are always happy to help by telephone or e-mail contact us 
---
Enjoyed this? Read more of our latest news:
Where To Next?
Looking for the latest motorsport parts and accessories? Check out our wide range from top brands.
Come and visit us at our store, showroom and fitting centre in Wrexham.
Want to know more about our story? Learn about who we are and why we've been driven by passion for over 50 years.
Interested in everything we do? Catch up on all the latest Demon Tweeks news.