Welcome back to Demon Tweeks sim racing series with McLaren Factory GT3 racing driver Joe Osborne and in-house sim expert Gaz! If you missed them, check out the episodes so far which look in depth at the rig, pedals, screens, computer and steering wheels and wheel bases!
How close to a race car do the products feel?
In episode #4 of Sim Racing 101 we test out Heusinkveld Engineering sim Sequential Shifter and sim Handbrake. These are often overlooked pieces of a sim rig, watch the video to find out why you should be adding them to your setup!
Check out all the products from this episode below: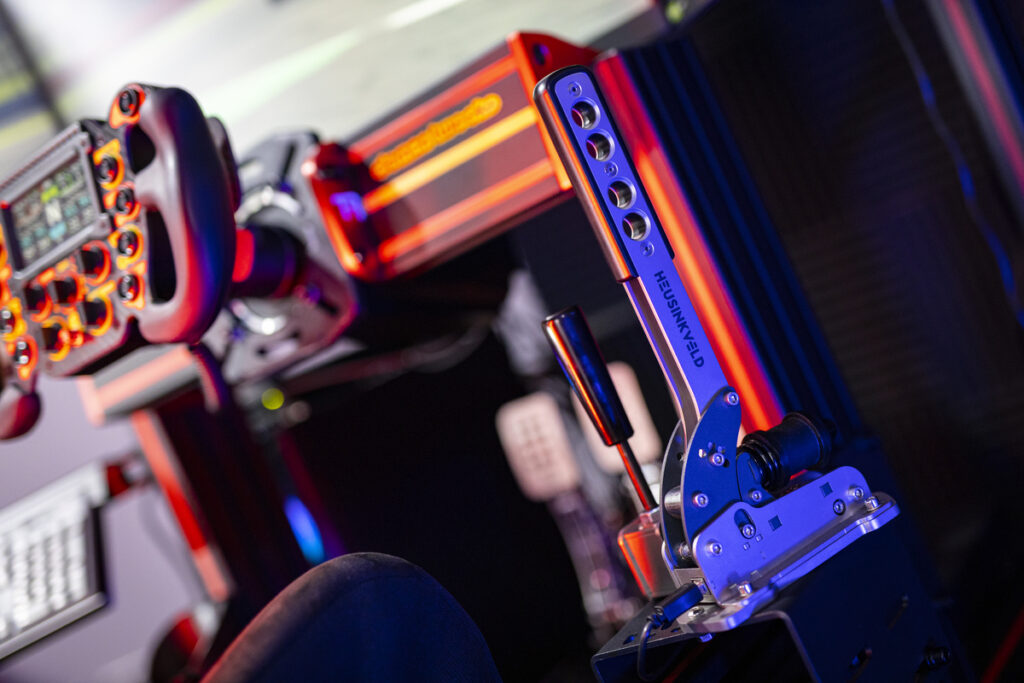 Heusinkveld Engineering Sim Shifter Sequential
Many modern race cars feature a sequential gearbox, so when looking to recreate the feel in a simulator, the Heusinkveld Engineering Sim Shifter Sequential provides the ideal solution. The shifter offers an authentic experience with a short throw action like a real sequential gearbox.
As not every driver or simulator rig has the same requirements, this sequential shifter is supplied with three different levers and shifter knobs. These are interchangeable to suit the users' requirements. For mounting, the shifter comes with a separate table clamp for mounting to a flat surface. Also, an alternative mounting bracket for attaching onto aluminium profiles with a size of up to 40mm is supplied.
The shifter can be used standalone via a USB cable or through a 4×1 2.54mm female Molex socket for connecting to the Heusinkveld USB Controller.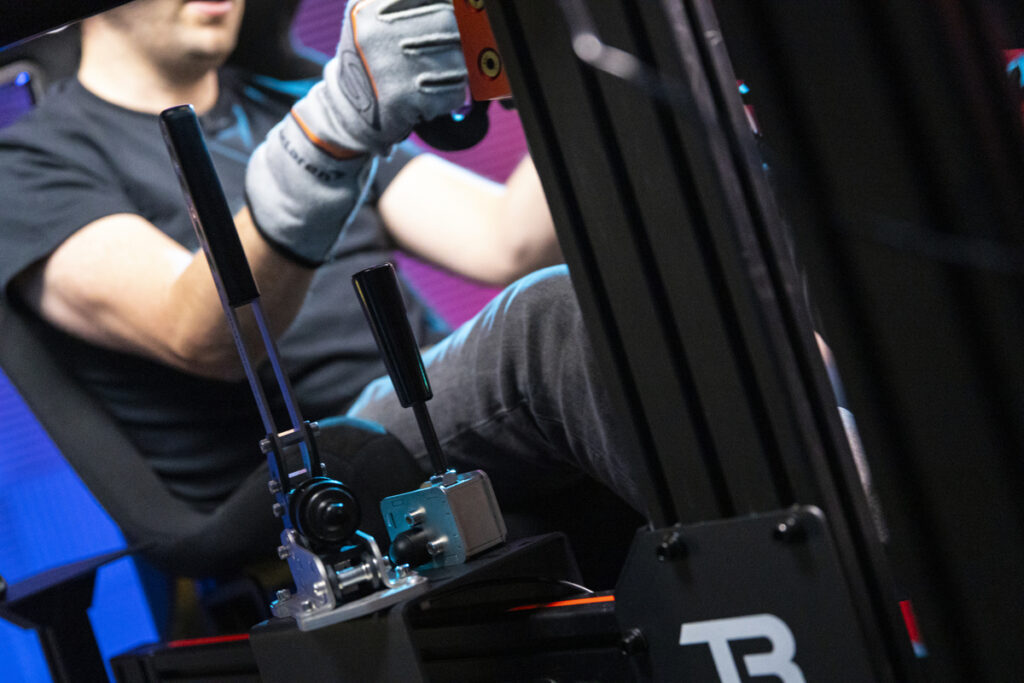 Heusinkveld Engineering Sim Handbrake
Heusinkveld Engineering's sim handbrake is a versatile pressure sensitive sim handbrake that uses load cell technology. The lever can be set in a horizontal or vertical position with adjustability of up to 26 degrees so you can fine tune it to the perfect position. Maintaining the same dimensions of the classic sim handbrake with a more compact base yet it can handle a much higher force.
This sim handbrake gives an unprecedented progressive brake feel with a 2-stage spring system. An initial metal coil spring simulates the pad to disc gap or slack on the handbrake cable. The main loading on the handbrake is simulated by compressing elastomers.
The sim handbrake includes three elastomers, adaptor plate with yaw adjustment for aluminium profiles and a USB cable to connect to a PC. It also comes with a powerful configuration tool and Smart Control which allows for instant mapping of (nonlinear) output curves, dead zone, and handbrake force.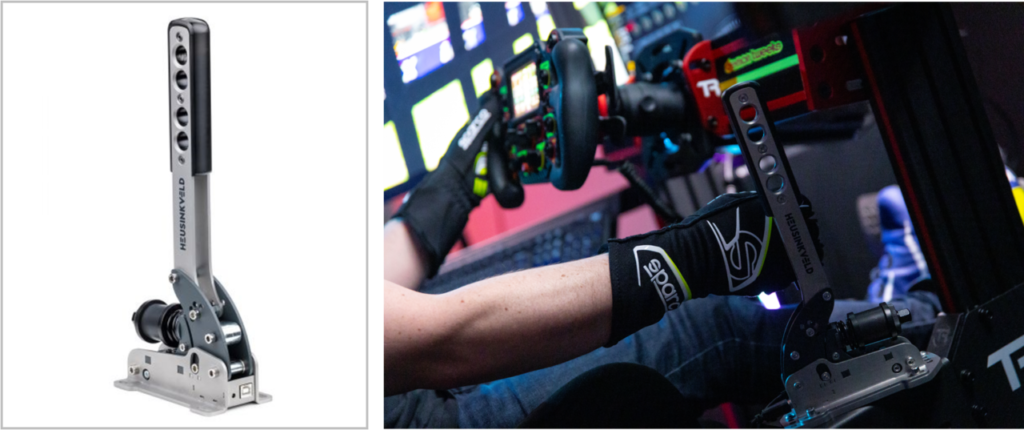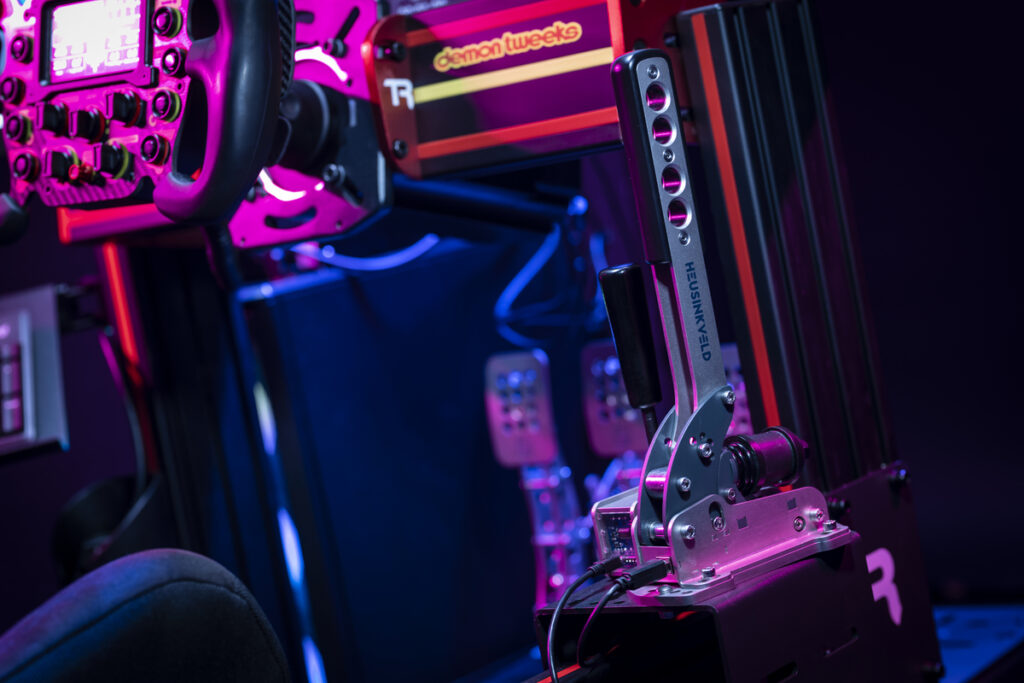 These products are sure to take your sim setup to the next level!
If you need to contact someone for expert advice we are available at simracing@demon-tweeks.co.uk or at our dedicated phone number: 01978 666478
---
Enjoyed this? Read more of our latest news:
Where To Next?
Looking for the latest motorsport parts and accessories? Check out our wide range from top brands.
Come and visit us at our store, showroom and fitting centre in Wrexham.
Want to know more about our story? Learn about who we are and why we've been driven by passion for over 50 years.
Interested in everything we do? Catch up on all the latest Demon Tweeks news.