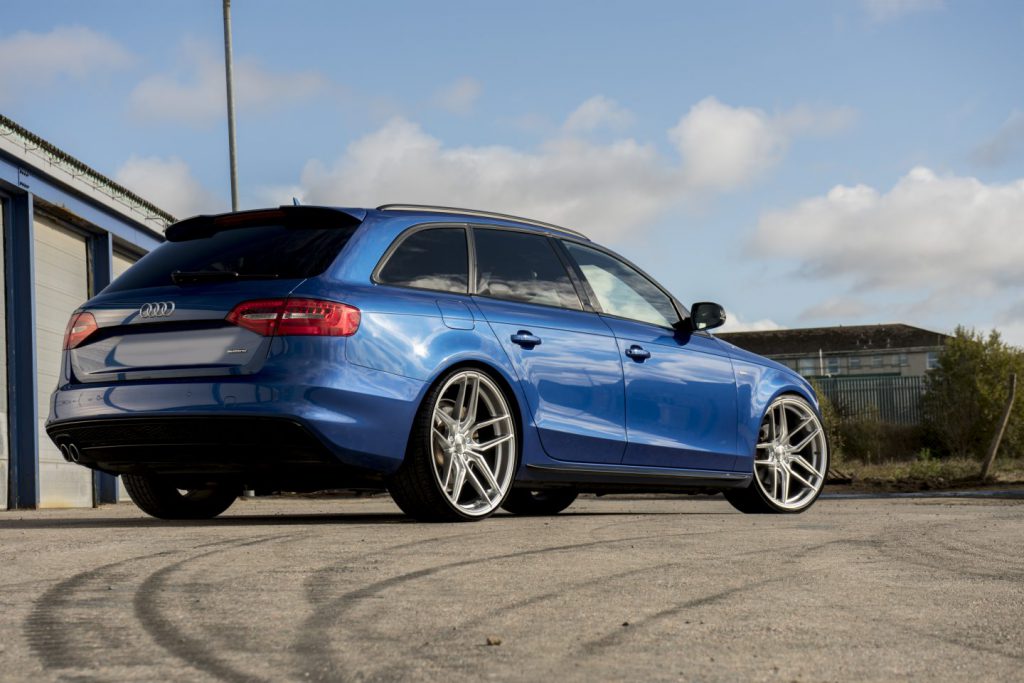 Alloy wheels continue to be one of the most popular performance upgrades for car owners and enthusiasts, transforming the look and feel of a car with the latest style and design innovations and giving owners the ability to shape the way their car looks.
From a brand perspective it's an exciting time to be designing and making alloy wheels and that is especially the case with Bola wheels, a UK wheel manufacturer whose range of alloy wheels fit 99% of current vehicles ranging from small hatchbacks and family saloons to high performance road-going monsters, track racers, and vans.
Whether it's changing the wheels to give the car a more stylish look, adapting them for a more fitting contrast with the colour of the bodywork or a performance upgrade that allows for bigger brakes there are plenty of options when it comes to choosing a new set of alloy wheels, especially from Bola.
Who are Bola?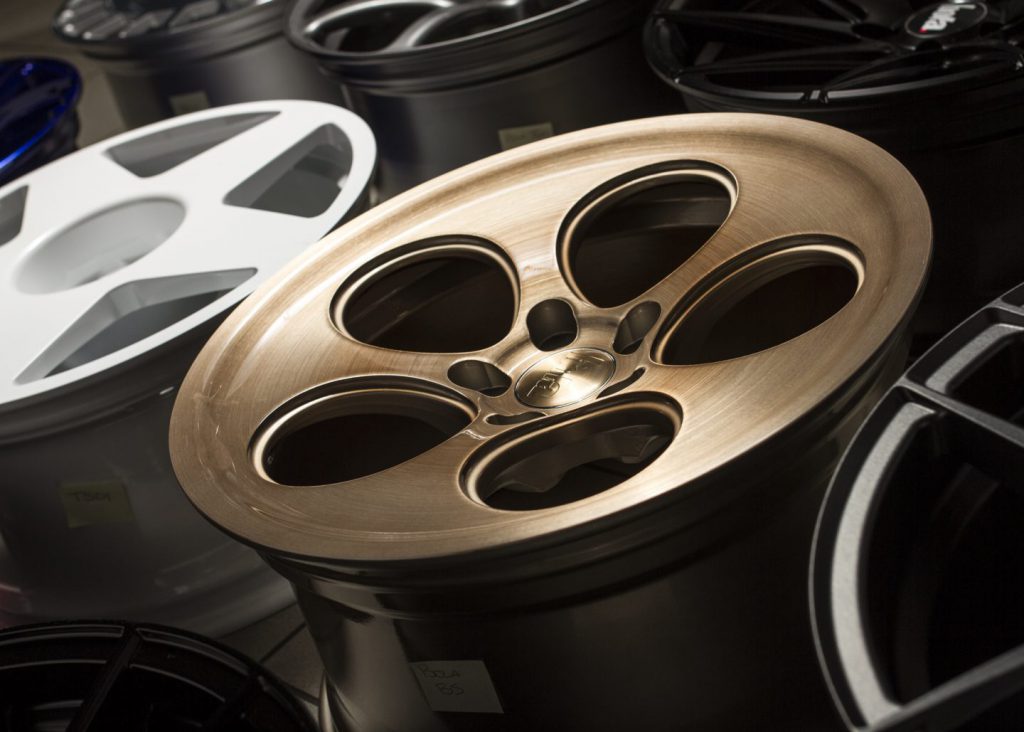 Based in the United Kingdom with a number of official distributors throughout Europe, Bola is one of the leading names in the design and production of alloy wheels across the continent – and much further afield, too. With wheels to suit everything from Euro scene hot hatches, through to JDM drift heroes, Bola's range is constantly evolving to stay ahead of the trends in both Europe and Asia.
Part of what makes Bola so good is the sheer range of fitments, styles, and colours they can offer. With their range covering 99% of current cars in the UK. Coming in so many colours, fitments, and styles means they are perfect for whatever look you are going for. Want to give your German hatch some JDM flavour? You can do that!
You can see this reflected in what they get fitted to. The Bola wheels hashtag on Instagram gives a great insight into not only the look of some of these wheels, but the improvements they can make to a car as a whole, so it's definitely worth checking out for some Bola style inspiration from previous Bola customers. These wheels look at home on almost any car such as the Fiesta ST, Golf GTI, BMW M140i, Mercedes A Class and many more.
Where are Bola wheels made?
Bola wheels are custom made in the United Kingdom, meaning the research and development team at Bola HQ are never far away from the fabrication process. By keeping everything in and around the company headquarters, Bola are able to constantly monitor the changing trends in alloy wheels and the ever-changing demands from customers to produce the best cast and, more recently, flow forged alloy wheels for the market at that time.
What are cast wheels?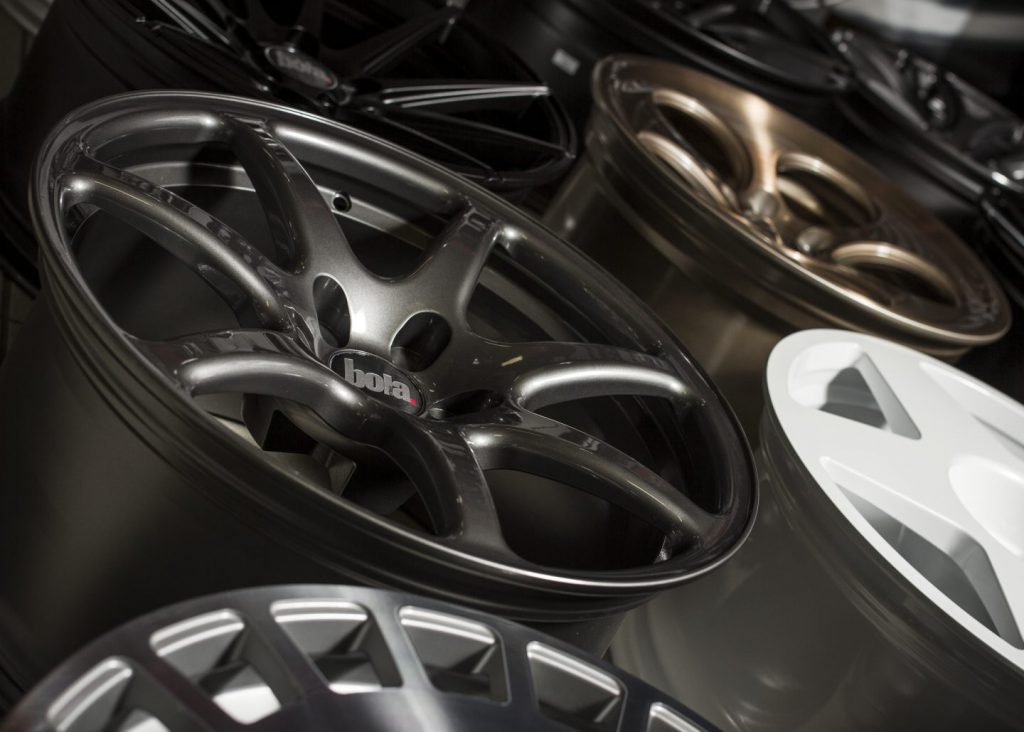 Casting is how most alloy wheels on the market are made. The metal is melted down and poured into a mould. There's nothing particularly wrong with this, but it isn't as strong as forging and you need more metal to achieve the same strength, which means a cast wheel can only save you so much weight before you start compromising on strength. You don't really want to compromise on strength on something that holds your car up.
What are flow forged wheels?
Flow Forging is a revolutionary way of working the metal in wheels. It gives you weight savings across parts of the wheel vs traditional cast wheels but isn't much more expensive as a process than casting.
Flow forging wheels generally means the barrel of the wheel is roller forged, saving weight. The centre and spokes of the wheel are still cast as this is the most cost-effective way of doing this.
Bola are offering an ever-increasing number of forged wheels. Their ever popular B1 is available both as a cast and forged wheel!
Cast wheels vs forged: what's the difference?
The actual process of forging the metal makes it stronger, which means that less metal can be used to achieve the same strength. Less metal means less weight and as we've discussed previously, lighter wheels are a good thing.
Lighter wheels reduce your unsprung weight which makes your car handle better and accelerate quicker.
Best-selling Bola wheels
The wide fitment range of Bola wheels means that owners can mix and match whatever wheel goes with the look they want on almost every popular car.
Whether you're going for a normal size and fitment, or something a bit more aggressive for that stanced/racecar look, Bola have you covered.
Three of our favourites are:
Bola B1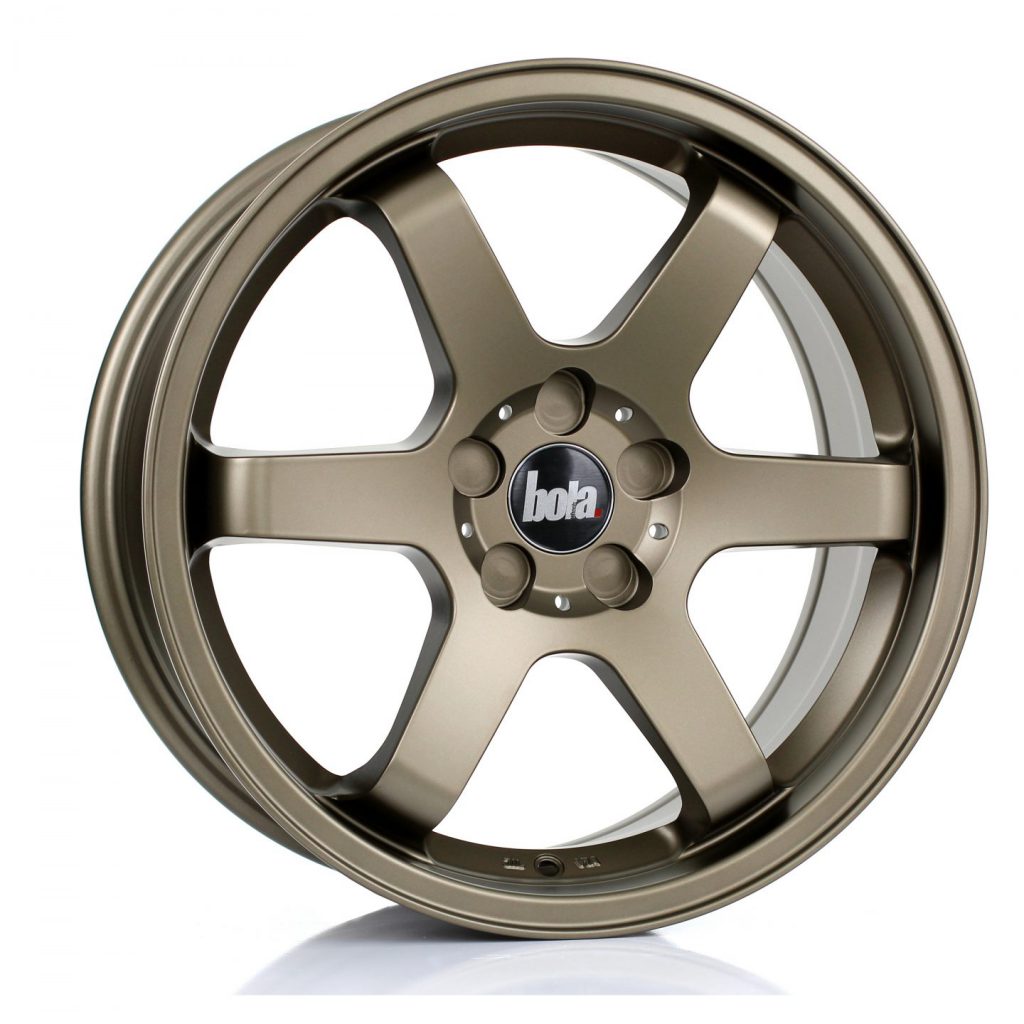 The Bola B1 takes that classic six-spoke JDM look and gives it a thoroughly modern twist. This style of wheel offers plenty of room for brake upgrades and the relatively open face shows off your calipers and discs a treat. Whether you want something bold like metallic candy red or gold, or something a bit more understated like the gloss gunmetal finish, the lightweight B1 series does it all.
Bola have just started offering the B1R version which uses flow-forging to reduce the weight even further!
Bola B10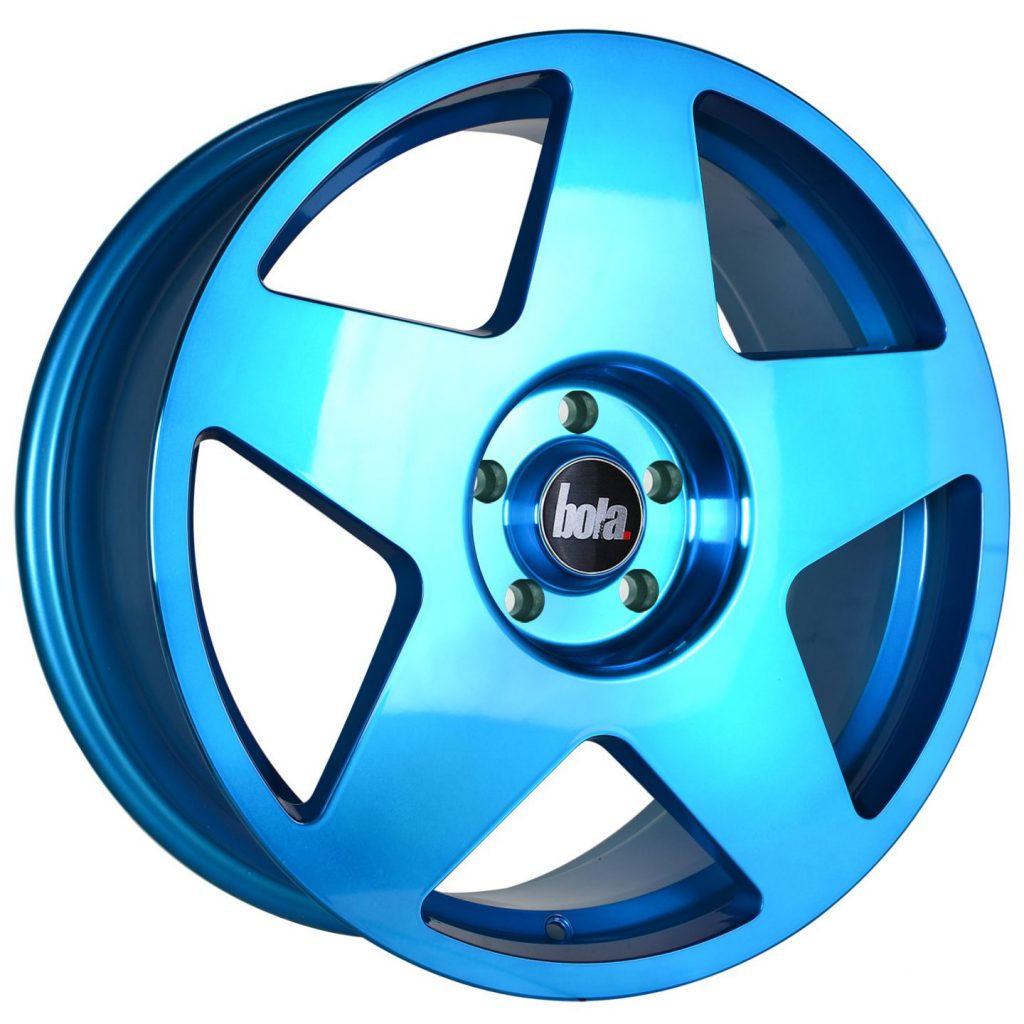 With a chunky five spoke design that both pushes our nostalgia buttons, and manages to look fresh at the same time the Bola B10 is perfect for a modern or retro look!
We think these look right on everything from modern VWs right back to old favourites like the E36 and W201.
Bola CSR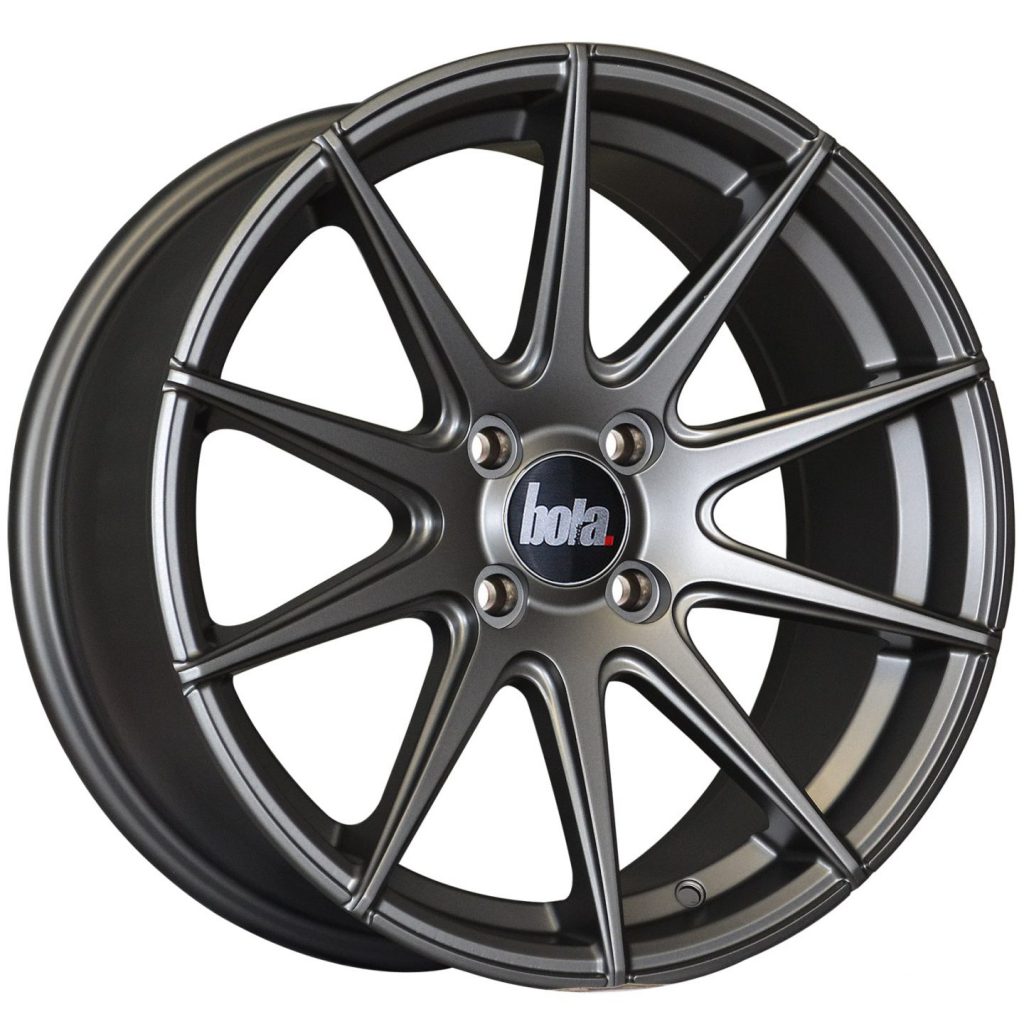 Another immensely popular range of wheels from Bola is the CSR series. Capable of giving almost any car a meaner, sportier look; Bola CSR wheels take a concave shape with ten spokes and aggressive finish perfect for cars such as the Focus ST and high performance road cars.
Bola wheels for vans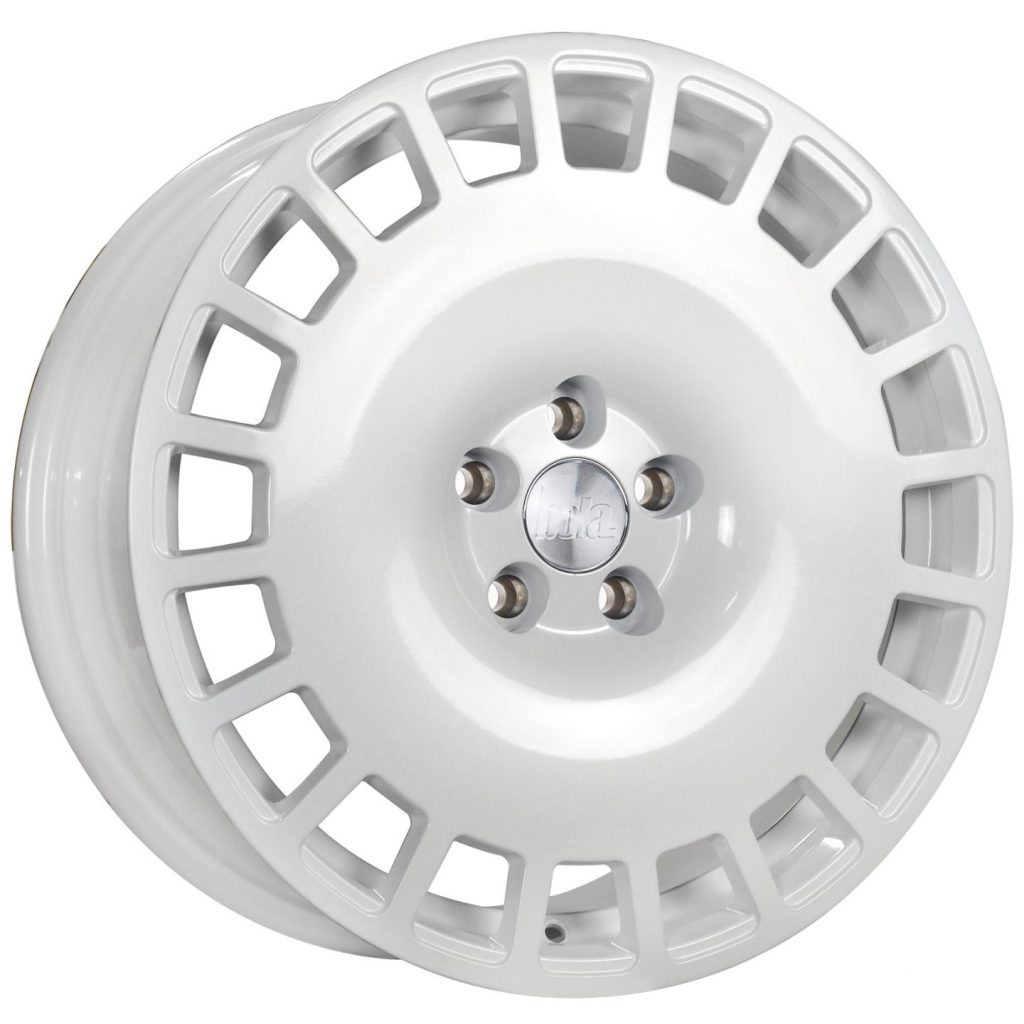 Of course, it isn't just car drivers who take performance and styling seriously. With tens of thousands of vans on the UK roads there is a huge market for performance van parts including alloy wheels and Bola have a whole range of alloys dedicated to commercial and domestic vans.
Taking just one example from the XL series, the Bola B12 is one of the most popular sets of alloy wheels available to van owners today. Available in 8 x 18" and capable of supporting loads of up to 1,250kg, owners can style their van in the same way they would a car with everything from matt black and matt gunmetal finishes to silver, white and even an eye-catching hyper blue design available.