When it comes to suspension upgrades, it can be a little confusing knowing what is best for you and your car. Although budget will ultimately guide you towards a certain bracket of upgrade, there is a wide variety of different options available which could surprise you in terms of performance and value.
We break down all you need to know about suspension and give you the options that will take your driving experience to the next level.
Lowering Springs
Lowering springs are a popular upgrade for car enthusiasts of all levels. It's an easier and cheaper way to lower your vehicle without changing your stock dampers or compromising on comfort levels. No matter your vehicle, brands such as Eibach, Tein, Vogtland and H&R all offer tremendous value for money options.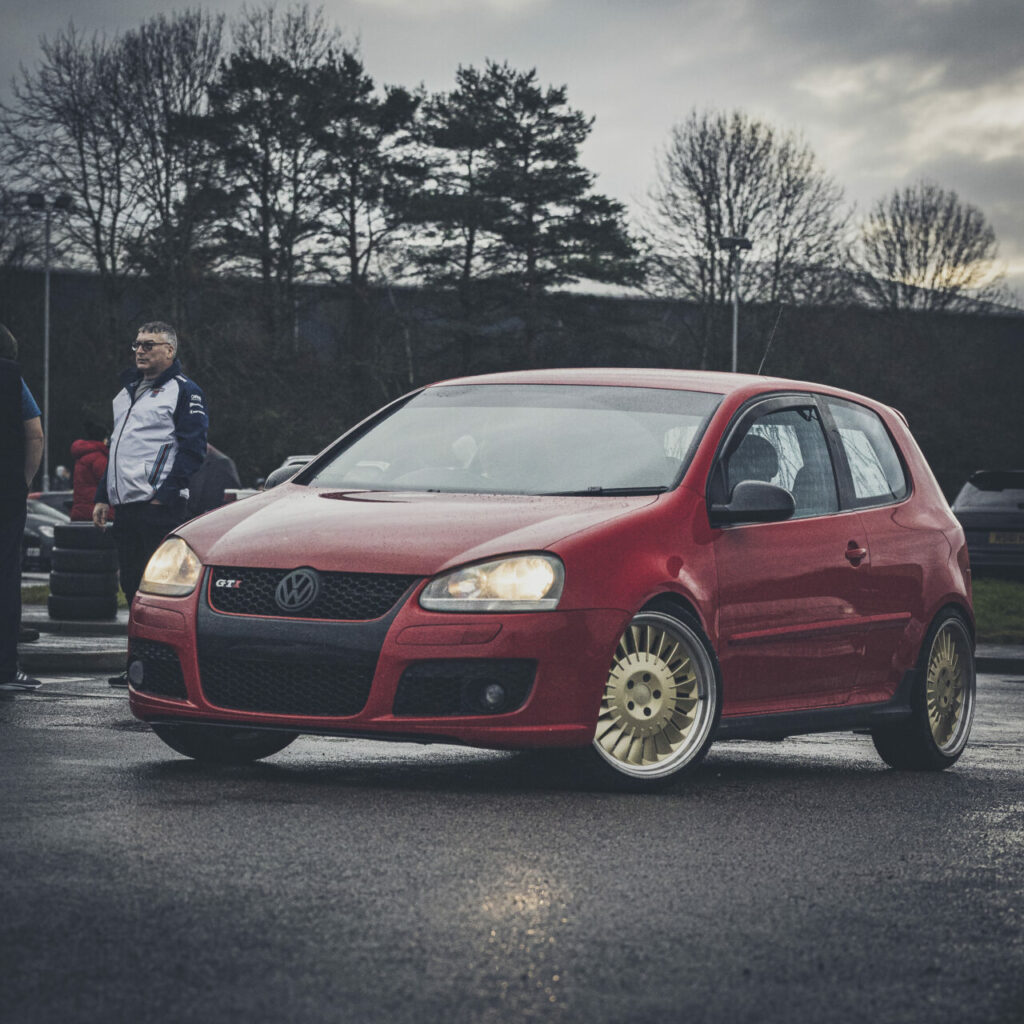 There are many benefits to choosing lowering springs:
Improved Handling: Installing lowering springs lower the centre of gravity of your car, which helps to reduce body roll and improve the car's handling. This in turn makes the car more responsive and increases overall stability, especially when taking on those corners on the country lanes!
Better Performance: Lowering springs can also improve your motor's performance by reducing weight transfer. Doing this helps keep the tyres planted on the road, enhancing traction meaning you have more confidence behind the wheel.
Improved Braking Performance: As well as sorting out body roll and weight transfer, lowering springs also help reduce body dive during harder braking. By doing this, the weight of the car is more evenly distributed resulting in improved braking stability and potentially shorter braking distances.
Driving Pleasure: We might not all be graced with the pleasure of owning a 2-seater sports car that we can blast down some beautiful B-roads with the roof down, but whatever you drive you want it to be enjoyable. Though comfort isn't compromised, lowered springs are stiffer than OE which increases road feedback. This allows you the driver to have a better understanding of the road and the car's behaviour, leading to a much more enjoyable experience behind the wheel.
Overall Appearance: Although performance is one of the most important aspects of modding, we wouldn't do it if it made our car look ugly. Whether it's a Qashqai or a Fiesta, lowering a car makes it look awesome. It's one of the easiest and cheapest ways of improving the look of your pride and joy. For a more in depth look check out our Performance Guide to Lowering Springs.
Suspension Kits
If you're looking to take your set up to the next level, then looking at performance suspension kits is the logical step! Combining the best lowering springs with specially made shock absorbers results in an even better driving feel.
The perfect step in between basic spring swaps and all-out coilover upgrades which are more expensive, suspension kits will give your car a much sportier feel overall.
Lowering springs will be somewhat stiffer than your original spring which, while they will work perfectly fine with your stock shocks, they will perform best with firmer sports dampers.
Unless you know exactly what you're after, buying springs and shocks separately can be very complicated. Fortunately some manufacturers such as Vogtland, Spax and ST Suspension have taken that stress away by supplying tailor made kits that will really transform your ride.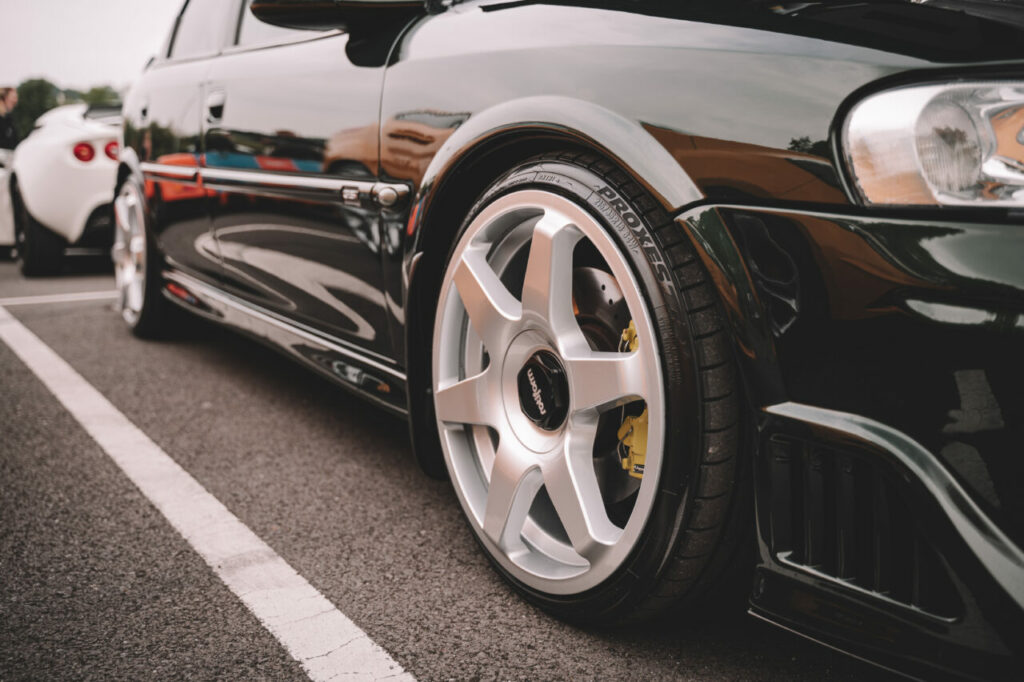 Coilovers
Finally we come to the coilover. A really popular aftermarket upgrade for cars and with good reason! A completely customisable ride experience improving all aspects of handling, looks, ride height and road feel.
Coilovers are made up of a shock absorber and a spring that are combined into one unit. This design allows for independent adjustments of both ride height and damping. This can really help when personalising the set-up for your car.
When it comes to selecting coilovers for your car, there are several factors to consider. Firstly, it really does pay to invest in your components. There are plenty of 'ebay specials' out there which might give you the look you're after, but will compromise heavily on the ride quality and technology. Coilovers do cost more, but there is good reason for that!
Secondly, it is important to choose the right type of coilovers for your driving needs. Some common types include street-performance, track-oriented, and full racing coilovers. Each type offers varying levels of stiffness and adjustability to match your driving style and goals.
Products such as the Bilstein B14s, KW Suspension V3s and AP Coilover Kits all have two way adjustability offering a huge amount of control over how your car handles.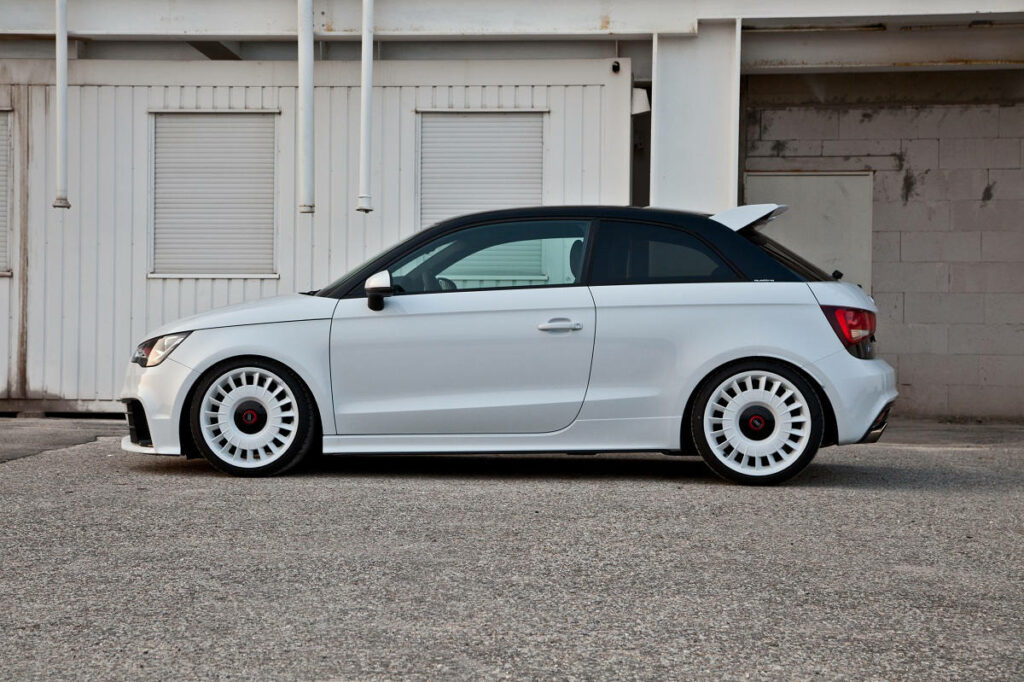 Fitting
Now, hopefully you've got a better idea of all the options available when looking to upgrade your suspension. The next step is getting it fitted. We highly recommended that a professional is used for the installation process. Different cars will have different needs. Sometimes, especially when it comes to coilovers, extra set up work needs to be done to ensure it is safe and ready to use.
Our expert fitters at our Wrexham HQ are always on hand to help with fitting your new suspension. We beleive finishing the job with our Hunter 4 Wheel alignment system is essential. This tracking process means your car is in tip-top condition and ready to hit the open road.
If you would like to book, please call on 01978 667909 or email fittingcentre@demon-tweeks.com.
---
Enjoyed this? Read more of our latest news:
Where To Next?
Come and visit us at our store, showroom and fitting centre in Wrexham.
Want to know more about our story? Learn about who we are and why we've been driven by passion for over 50 years.
Interested in everything we do? Catch up on all the latest Demon Tweeks news.