An ambassador for any brand is cool, but to be one for 2 brands at once? That's even cooler. But how do you become Motocross Ambassador for Demon Tweeks and Michelin?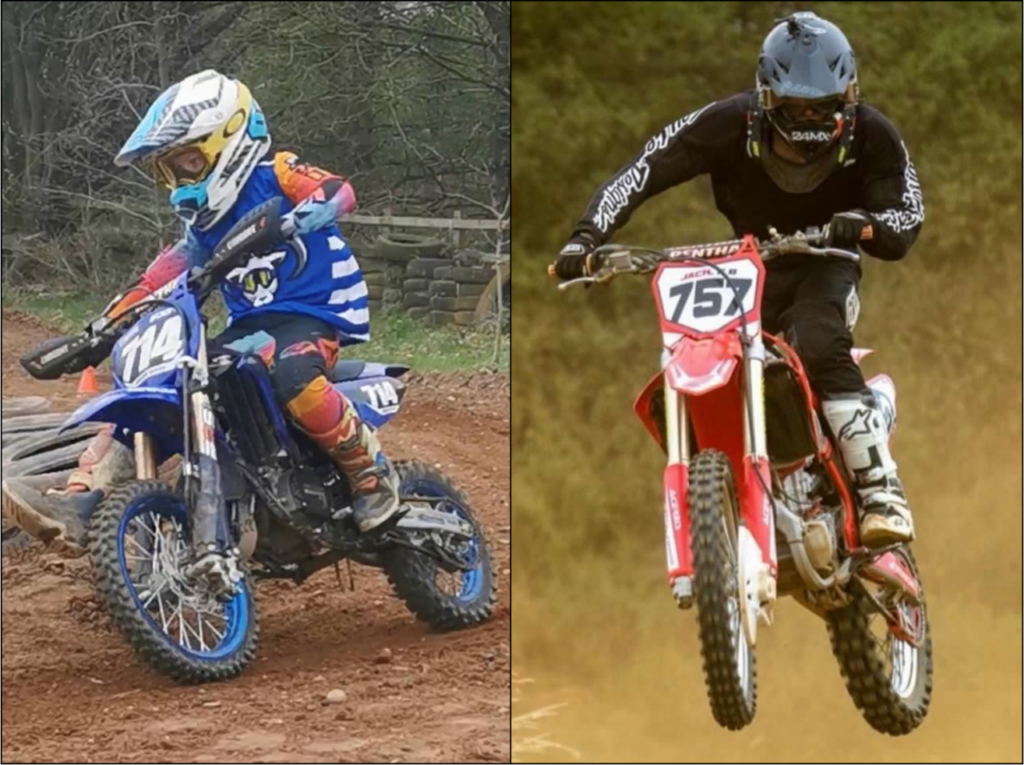 We've been asked this plenty of times already and it's no wonder why when they get free tyres as a result!
We have been catching up with our motocross ambassadors, 9 year old Oscar, aka Oscar_smith714 and Jack, aka Worldwide_motocross, to see what makes them tick and how they got selected.
DT: Firstly, introduce yourself to our readers, who are you and how did you get a love for bikes?
Oscar_smith714: Im Oscar Smith age 9 and I've loved bikes from the very first moment I heard them sitting there in the pram listening and watching my dad race!
Worldwide_motocross: Jack first started on a motorcycle when he was four years old. We agreed as parents it was ok, the bike and kit were supplied. He was a natural from balance to power and speed. About the age of five/six he went on to play rugby with a great hometown team and had his first trophy in the sport.
DT: Do you remember when you passed your bike test? Or what has been the first bike you've owned? If you own one!
Oscar_smith714: Not currently done with my bike test but I'm sure I will when I'm old enough. First bike I owned was an OSET 12.5 then moved onto PW50 then Husqvarna tc 50 now on yamaha yz66.
Worldwide_motocross: Motorcycles was something he tried but faded away from as friends were in other activities he wanted to be part of and other sports took hold.
He went on to karate, had his first karate kit and got some medals, then after a little while he wished he could still do motorcycle riding. He said he would love another motorcycle if possible and yes it was possible. So we supported his activity as partners. It was agreed by parents and we treated young Jack to trying bikes again. His big wheel LMX Pit bike 140cc looked fantastic for Jack, bigger, stronger with more power and now with gears. Jack loved cleaning it after sessions, maintaining it to the best of ability.
I was a keen rider in my time myself (Dad) with a HONDA CRF250r 2015 in the workshop which just had a few cobwebs on.
DT: What bikes are you currently riding?
Oscar_smith714: Currently I'm riding a Yamaha YZ65 2023.
Worldwide_motocross: By now Jack was growing out of his LMX pit bike and wanting to upgrade his bike, it was a tough choice but we dusted of the cobwebs of the HONDA CRF250r 2015 and sat young Jack on it, not touching the floor it was a little extreme for him but he wanted to ride it. We as parents were thinking is it right others criticise Jack as he is enjoying the ride. As he grew up he had the feeling for power of the HONDA CRF250r, the motorcycle has been by his side to this day and will be the one he wants to take to a podium in A group/experts in his clubs.
This bike has and is rebuilt from ground up to achieve the near impossible goal for JFB.
He will do his best and beat the rest in his quest for himself, sponsors and clubs. JFB is in Motocross clubs NMCC, LDMCC, SMC ACU rider.
DT: When did you discover a love for bikes and motocross?
Oscar_smith714: Currently racing up and down the country competing in various competitions the biggest ones being the BSMA nationals and the Nora British Cup which was a 1 off cup race. Simply because I love it!!
Worldwide_motocross: Michelin tyres ambassador for JFB, we feel we can achieve the program branding with JFB as a young rider with an ambitious season for 2023 in motocross racing. We cover motocross with the goals ahead. For JFB he always has his racing circles and practice to improve. Motocross is JFB's passion, his dream to beat the best in professional motocross.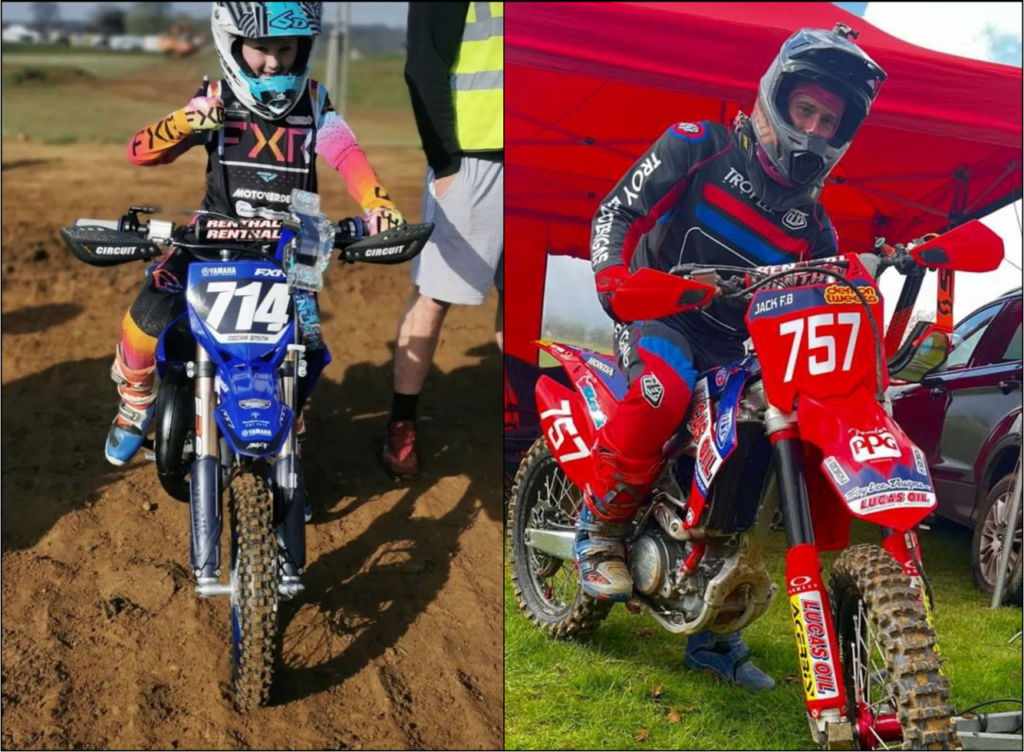 DT: How did you hear of the Demon Tweeks and Michelin Tyre Ambassador Program and what made you apply?
Oscar_smith714: My dad has always loved the shop and with us being local it just made total sense to apply, not only that but to have the backing of Michelin which is the tyres we run anyway it was a no brainer. Best tyres on the market and to have the help and support means a lot!
Worldwide_motocross: DemonTweeks and Michelin have created a program that JFB can relate to as an ambassador. We feel the Michelin tyre brand is one of the best tyres for racing, so having the opportunity to try these tyres became a reality for JFB, which is one dream come true.
Jack F.B looks to support in a big way if it can be achieved in a race or via good performance he will try and achieve positive results going forward, aiming for the best results.
DT: What would you say is your biggest biking achievement or highlight to date?
Oscar_smith714: Competing in the mx master kids and winning my first ever race on the auto was such an incredible feeling!!
Worldwide_motocross: Jack's achievements in the last 6 months have been incredible, going from C group to B group and now in A group with experts in the Motocross club NMCC. We are halfway through the season. He has a goal and at his age he is doing extremely well on the HONDA CRF250R 2015 motocross bike, it's not the bike people say it's the rider. Jack's time on Mylap's puts him in good stead for points.
DT: What would you say is your absolute favourite place to go ride?
Oscar_smith714: A quick an easy 50 minute drive to Telford to J4M54. This is good for an evening session. Or if my dad gets the day off work we'll go somewhere like FatCat Motoparc
Worldwide_motocross: JFB has a goal to race in the MX Nationals. His motocross level will take him to be in the limelight and achieving hole shots and winning titles. Up against some of the best.
DT: We all have dream bikes to buy, if money was no object what do you think you'd buy?
Oscar_smith714: Mmm tricky but I do like the Yams or Hondas!!
Worldwide_motocross: JFB if money was no object Jack would spend it tweaking the 250cc here and there to achieve the goals. But he will achieve for himself via the supporting help he has in sharing his dream, passion and glory. Driving innovation to the next level in Motocross improvements.
DT: What's the one piece of advice you've been given which has helped you in biking?
Oscar_smith714: Never give up and it's a marathon not a sprint, trust the process!!
Worldwide_motocross: Jack has had some fantastic advice from Michelin tyres (Chris) when we were invited to the Demon Tweeks show. Insight into Motocross tyres and tread patterns for types of Motocross track we will be up against. The compounds and what grip will give the edge for JFB in race / practice.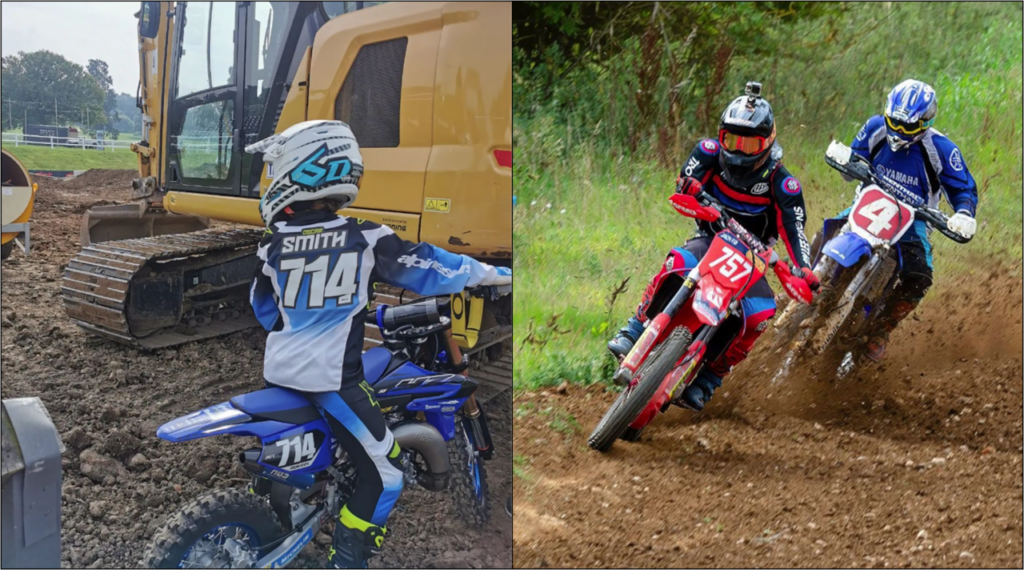 DT: Let the readers know where they can stay up to date with you
Oscar_smith714: On my Instagram Oscar_smith714
Worldwide_motocross: The main one is worldwide_motocross (Dad) creator for JFB @filmmotox is just being developed (motocross1).
YouTube is being developed.
TikTok is being developed but running.
Facebook is just starting more information at a later date.
DT: Really glad to have you both as part of #TeamDT this year.
---
Want to be our next ambassador? Keep an eye on the website.
Email | Facebook | Instagram | TikTok
Read more about what makes an ambassador and what it takes to be one: