Choosing the right tyres for your vehicle can be a daunting task, especially if you live in an area (like the UK) with unpredictable weather conditions. All-Season tyres offer a compelling solution, providing excellent performance in both summer and winter months without the need for seasonal tyre changes. To help you make an informed decision, we've compiled a list of the top five all-season tyres available at Demon Tweeks.
Michelin CrossClimate 2
The Michelin CrossClimate 2 is a top performer in the all-season tyre category, offering remarkable grip and safety in various weather conditions. Its unique V-shaped tread design and innovative rubber compound provide enhanced traction on wet and dry surfaces, as well as improved grip on snow and ice. The CrossClimate 2 is the perfect choice for drivers seeking a reliable and high-performing all-weather tyre.
Pros:
Excellent performance in all weather conditions
Impressive wet and dry grip
Leader in wet and snow performance
Long-lasting tread life
Cons:
Continental AllSeasonContact
Continental's AllSeasonContact is engineered to deliver exceptional performance and safety throughout the year. Its sophisticated tread pattern and advanced silica compound provide reliable grip in both hot and cold conditions, making it suitable for various climates. Whether you encounter rain, light snow, or dry roads, the AllSeasonContact offers peace of mind and convenience in one package.
Pros:
Consistent performance in different weather conditions
Balanced grip on wet and dry surfaces
Good snow and ice traction
Competitive pricing
Cons:
May not perform as well in extreme winter conditions compared to dedicated winter tyres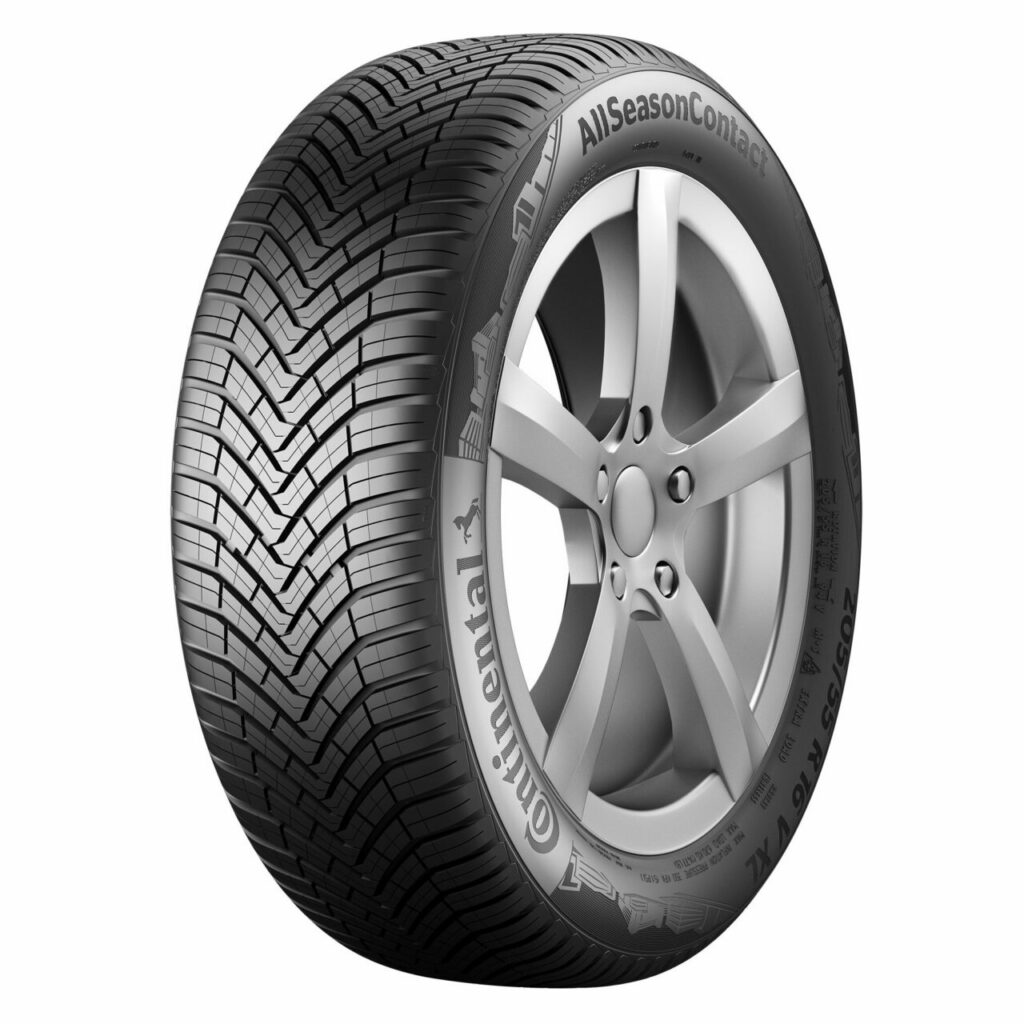 Toyo Celsius All Season
The Toyo Celsius All Season tyre is designed to handle diverse weather conditions without compromising performance. Its unique variable sipe density technology provides excellent traction on wet and icy roads, while the tread pattern ensures stability and responsive handling in dry conditions. The Celsius All Season is a solid choice for drivers seeking a versatile tyre that performs well year-round.
Pros:
Slush grooves help evacuate slush and water on hazardous roads
Good wet and dry grip
Ideal for small + medium-sized cars
Reasonable pricing
Cons:
May wear slightly faster than some standard all-season tyres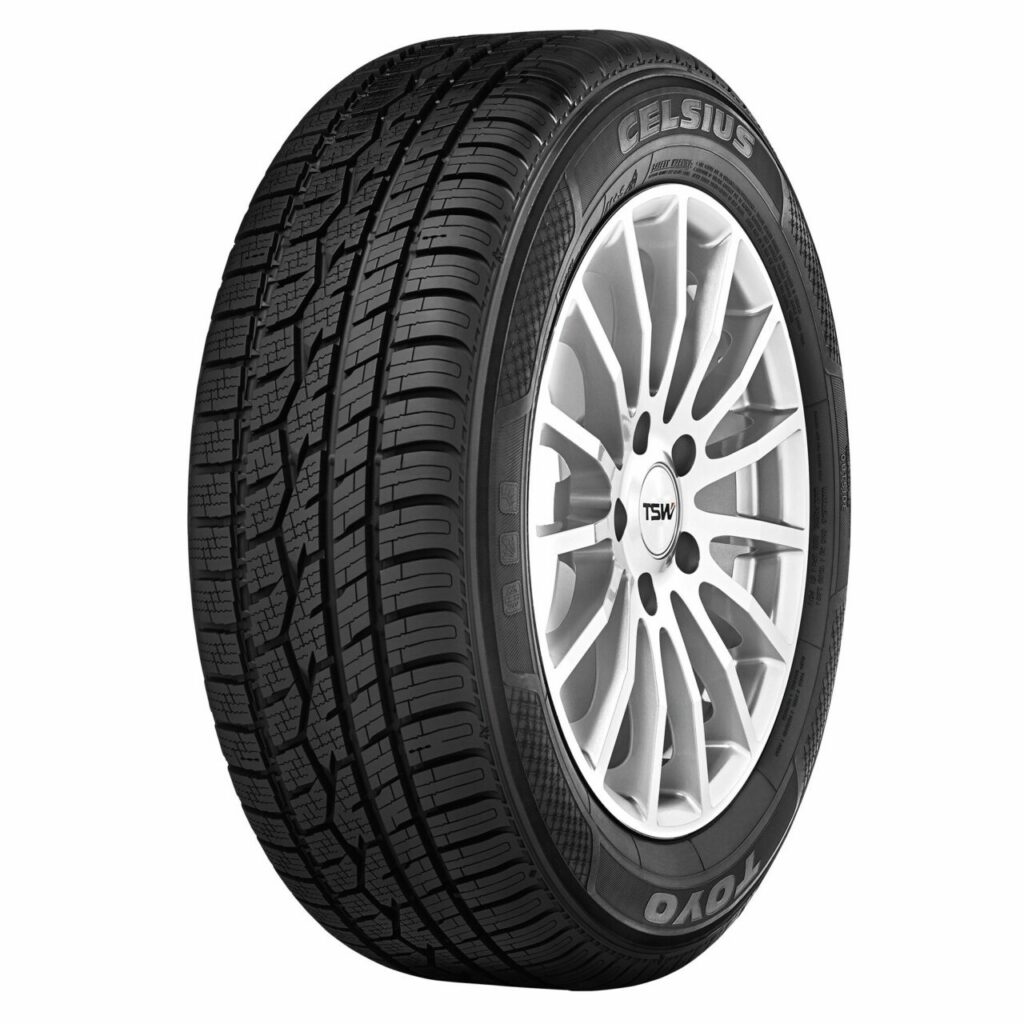 Maxxis Premitra All Season AP3
The Maxxis Premitra All Season AP3 offers a balance of performance and value, making it an attractive option for drivers on a budget. Its advanced tread compound and design ensure reliable performance in varying weather conditions, including snow. If you seek a dependable all-season tyre without breaking the bank, the Premitra All Season AP3 is a solid choice.
Pros:
Good all-around performance in different weather conditions
Competitive pricing
Safe for use in snowy conditions
Reliable and long-lasting
Cons:
May not provide the same level of performance as some premium alternatives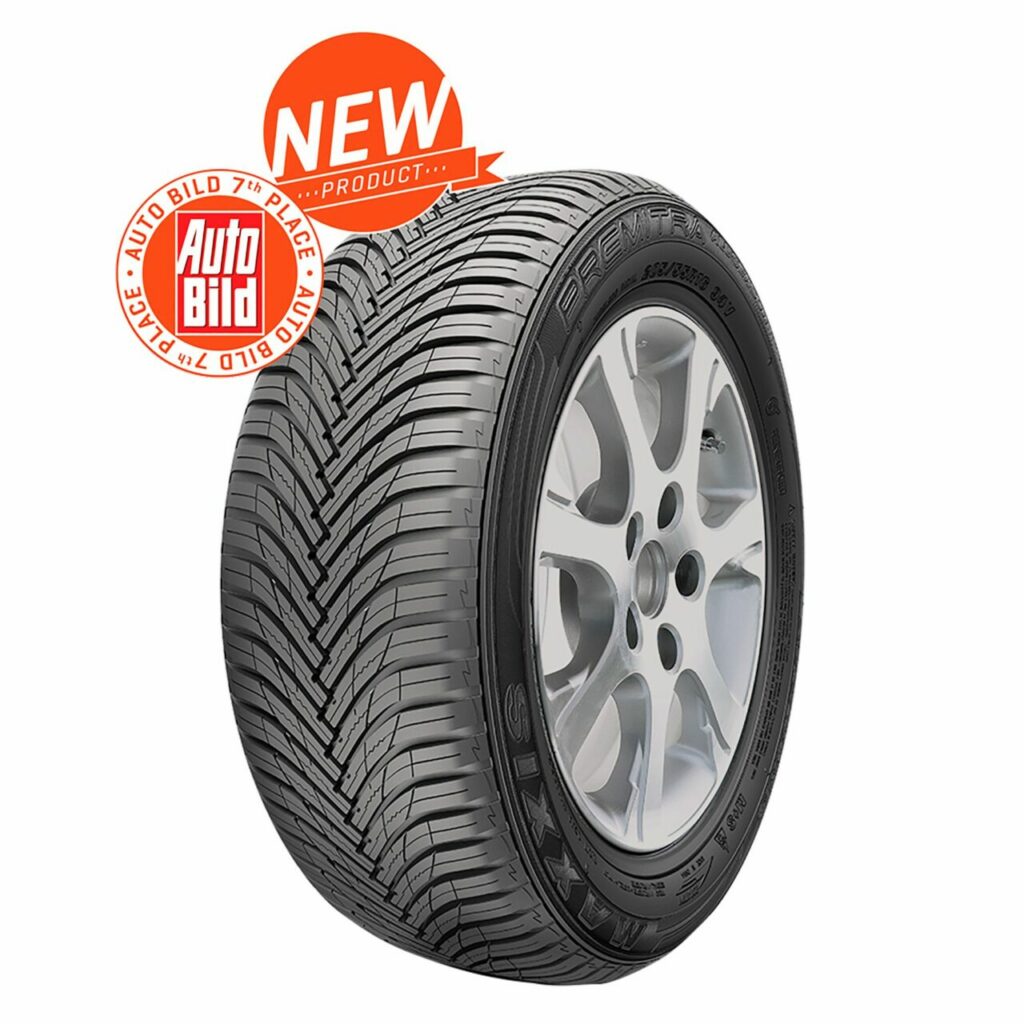 Uniroyal AllSeasonExpert 2
The Uniroyal AllSeasonExpert 2 offers excellent wet grip and reliable performance in various weather conditions. Its optimised sipe system and wide circumferential grooves provide enhanced water dispersal, reducing the risk of aquaplaning. The AllSeasonExpert 2 is an affordable and practical choice for drivers seeking a well-rounded all-weather tyre.
Pros:
Good wet performance and aquaplaning resistance thanks to Shark Skin technology
Reasonable pricing
Suitable for diverse weather conditions
Precise steering and handling
Cons:
May not offer the same level of dry performance as some premium options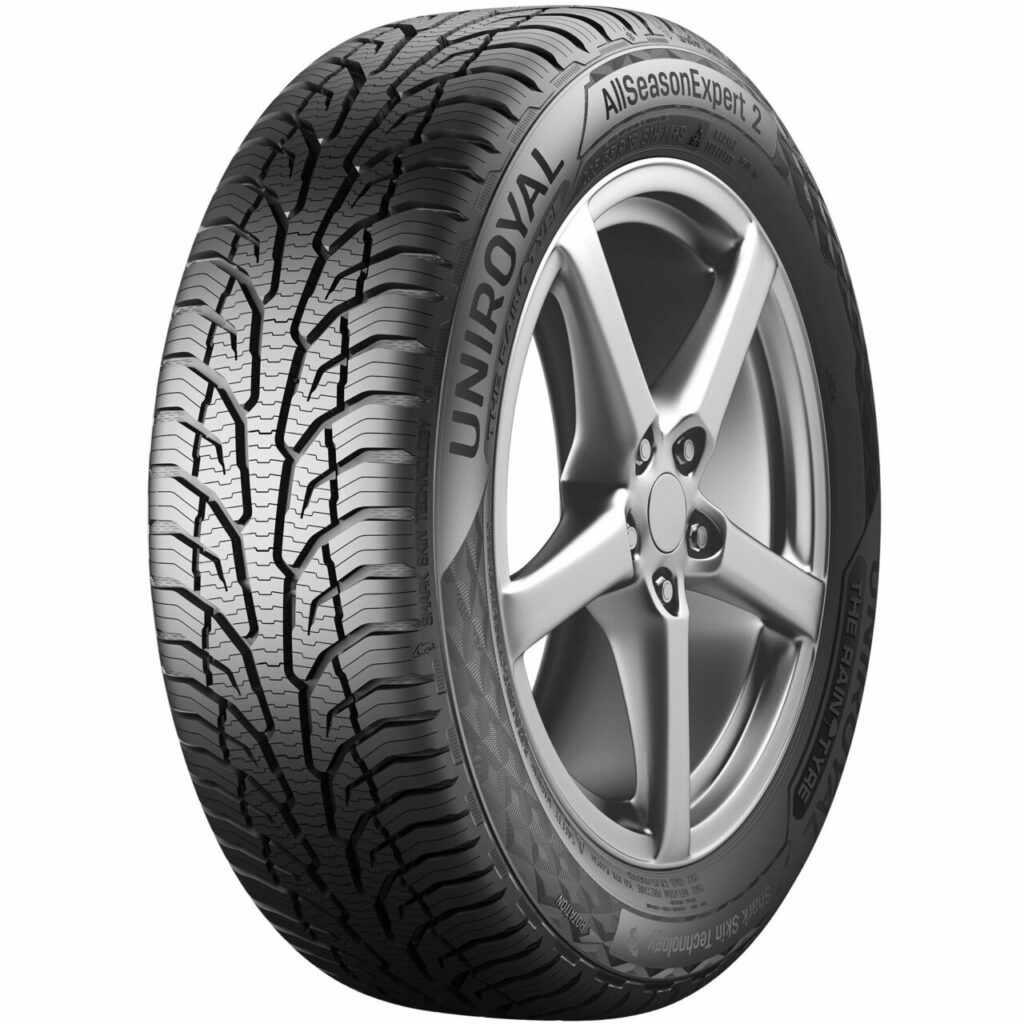 In Summary…
All-season tyres strike the perfect balance between summer and winter performance, offering convenience and peace of mind for drivers facing varying weather conditions. The Michelin CrossClimate 2 and Continental AllSeasonContact stand out as top performers with exceptional grip and safety across different climates. If you're on a budget, the Toyo Celsius All Season, Maxxis Premitra All Season AP3, and Uniroyal AllSeasonExpert 2 offer reliable performance at competitive prices.
When choosing the best all-season tyre for your vehicle, consider the typical weather conditions in your area, your driving habits, and your budget. Investing in high-quality all-season tyres will ensure you can confidently tackle whatever Mother Nature throws your way, without the need for seasonal tyre changes. Drive safely and comfortably with your new set of all-season tyres from Demon Tweeks!
---
Enjoyed this? Read more of our latest news:
Where To Next?
Looking for the latest performance & tuning parts? Check out our wide range from top brands.
Come and visit us at our store, showroom and fitting centre in Wrexham.
Want to know more about our story? Learn about who we are and why we've been driven by passion for over 50 years.
Interested in everything we do? Catch up on all the latest Demon Tweeks news.