We have been speaking to sponsorship scheme member Alexander Mosthav, aka 'Speedygonzalex' about what he has been up to this year and what his plans for the remainder of 2023.
DT: Hi Alex, thanks for being a part of the scheme for 2023 – introduce yourself for our readers!
Alex: My name is Alexander Mosthav and I am 16 years old, currently doing my GCSEs. I race in the Junior Saloon Car Championship (JSCC). I think it's a great series for teenagers to get into motorsport.
We all drive 1.6 litre Citroen Saxo VTRs, so this makes it all about your driving. I have always loved motorsport and this is a great step up from "arrive and drive" karting.
DT: That's cool and a real change to karting I'm sure, so something to get to know you a bit more, can you give us one fun fact about you? 
Alex: Back in nursery school, when I was about 4 years old, my dad gave me his old PSP and included a few video compilations for me. One of the ones he created was all about the original version of "The Italian Job" and started with Michael Caine's iconic words "you were only supposed to blow the b#@@*y doors off" before going into the title song "We are the self preservation society". I absolutely loved it and went around telling everybody about it.
Unfortunately I didn't even stop at Nursery, so my mum had to apologise and explain to the nursery staff to stop me getting into trouble over this.
DT: Bet she wasn't best pleased! So jumping back to racing, how did you first get into it?
Alex: Well, I always loved racing and for my 8th birthday my mum and dad organised an indoor karting party for me and my friends. From then on I was hooked.
DT: It does manage to get its teeth into all of us and once it does, they won't let go! So you must have some motorsport idols if you've been racing for a few years…
Alex: Being half British, half German I have to opt for Lewis Hamilton and Michael Schumacher. Both came from humble backgrounds and are known for their raw talent, work ethic, tenacity and being amazing team players. Oh yes, and they both are the greatest drivers of their time.
DT: 2 icons of the sport for sure, what would you say your biggest motorsport achievement is to date?
Alex: In karting I would say that coming third at the Daytona 6 hour DMAX Enduro with my mate. We were only 14 and 15, the only team with only 2 drivers and I had only been cleared to drive the DMAX karts the previous weekend.
In JSCC my best achievement so far is a top 10 finish, coming 8th at Pembrey in October. The plan for this season is to significantly improve on that.
During the off season we had the first ever official JSCC eSeries and I had a pole and won one of the two races at Brands Hatch. In the overall championship I came third, which was amazing.
DT: impressive stuff, the more laps you put in, the results will come! How would you say the Demon Tweeks sponsorship scheme has helped you so far this year?
Alex: I am still fairly new to this and at the beginning of last season I only realised that I was missing some essential safety gear with only one week to go. Demon Tweeks got it all to me in time for the season opener at Silverstone International. Ever since the Demon Tweeks team have been incredibly helpful, putting advice over quick sales.
DT: What are your plans for the rest of the season?
Alex: My aim is to keep learning, but more specifically I am aiming to finish the JSCC season firmly in the top ten ideally with a podium or two.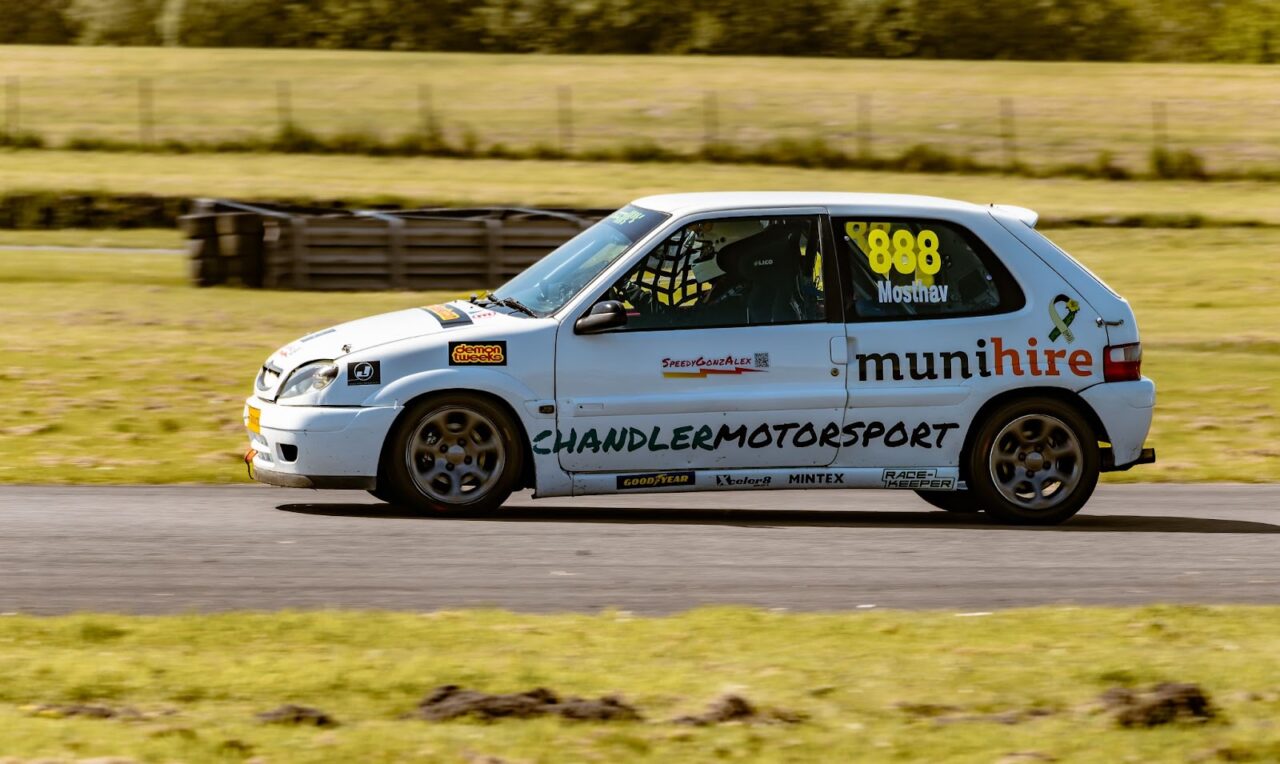 CREDIT glowmotionmedia
DT: What are your lifetime goals that you hope to achieve?
Alex: It would be absolutely amazing to race in BTCC and DTM. Obviously F1 would be cool, but in reality at least one of those would be brilliant.
DT: Love to hear it, can't achieve any goals if you don't have any. So more of a fun question, if money was no object, what vehicle/car would you buy tomorrow?
I just love the (modern) Aston Martin V8 Vantage and was even supposed to drive one during a Lydden Hill track day, but I "only" got to drive a Vanquish. One day it will happen and perhaps I will eventually even own one.
DT: An Aston Martin is still an Aston Martin after all! Finally, where can people follow your story?
Alex:
Facebook: speedygonzalex.06
Instagram: speedygonzalex.06
Twitter: SpeedyGonzAlex6
LinkedIn: SpeedyGonzAlex Racing
TikTok: alex.mosthav
and of course my blog at https://speedygonzalex.com 
---
Want to be next in our #TeamDT In The Spotlight series? Get in touch with us on email or social media via the links below:
Email | Facebook | Instagram | TikTok
Find out more about the Demon Tweeks Sponsorship Scheme and what we can do to help you succeed here. 
Read more of our #TeamDT series: