As February is coming to a close, we've seen some incredible stories so far. Many of you are well underway with preparing your karts, cars, trucks and everything in between for a year of racing. This week, we take a closer look at #TeamDT member Chris Berman and his quest to recreate an icon.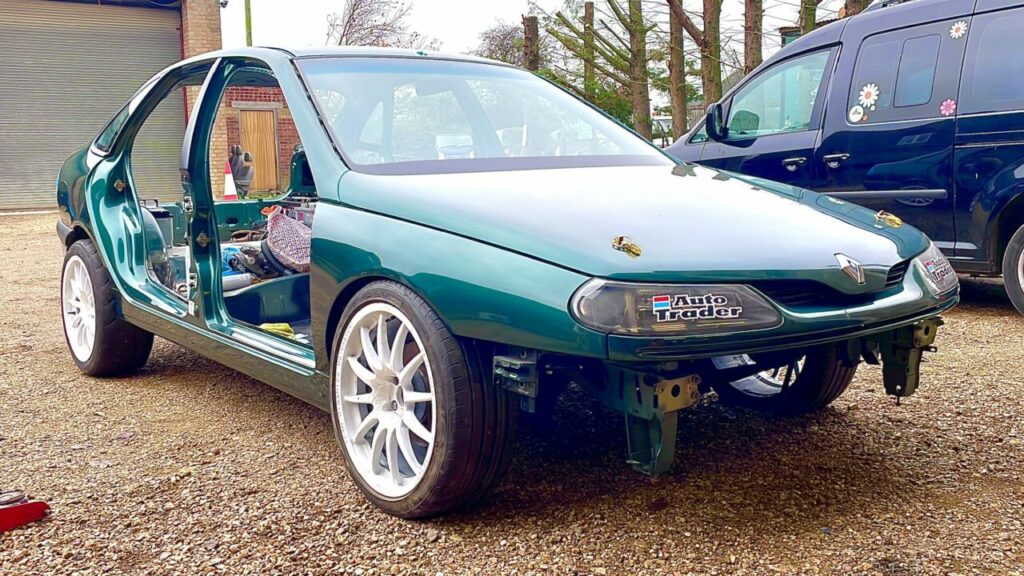 DT: "Hi Chris, welcome to the team. It's great to have you on board! Tell us a little bit about yourself and what you're up to this year."
CB: "My name is Chris Berman, I'm 30 years old and I work as a technician maintaining trains for an international transportation company. I'm ex forces, having served 5 years in the REME as a vehicle mechanic. The army was my first paid job doing any form of mechanics, prior to that anything I ever did was purely self taught and as a hobby.
I'm actually probably one of the few members of the Demon Tweeks sponsorship scheme who isn't participating in any organised racing series'. Instead I'm, currently at least, just a track-day driver and I post videos on YouTube of my track car builds showing my step by step progress, from regular car down to bare shell and then built back up however I desire. My dream is for my YouTube channel (chris the car builder) and Instagram account (@christhecarbuilder) to become large enough that, through advert revenue and sponsorships I can actually build these cars as a full-time job.
DT: "That's brilliant! We love seeing people passionate about motorsport, both driving and mechanics. Now, serious stuff to one side, do you have any fun facts about yourself?"
CB: "Fun fact! The only reason why I even started building track cars was I had a Fiesta ST180 as a daily driver and the engine failed. I took it to a dealership and they found out I'd been on track with it at Castle Combe which voided warranty. I took the car back to change the engine and one thing led to another, it accidentally became a fully caged, 1 seat track car. When I get something in my head it's kind of going to happen!"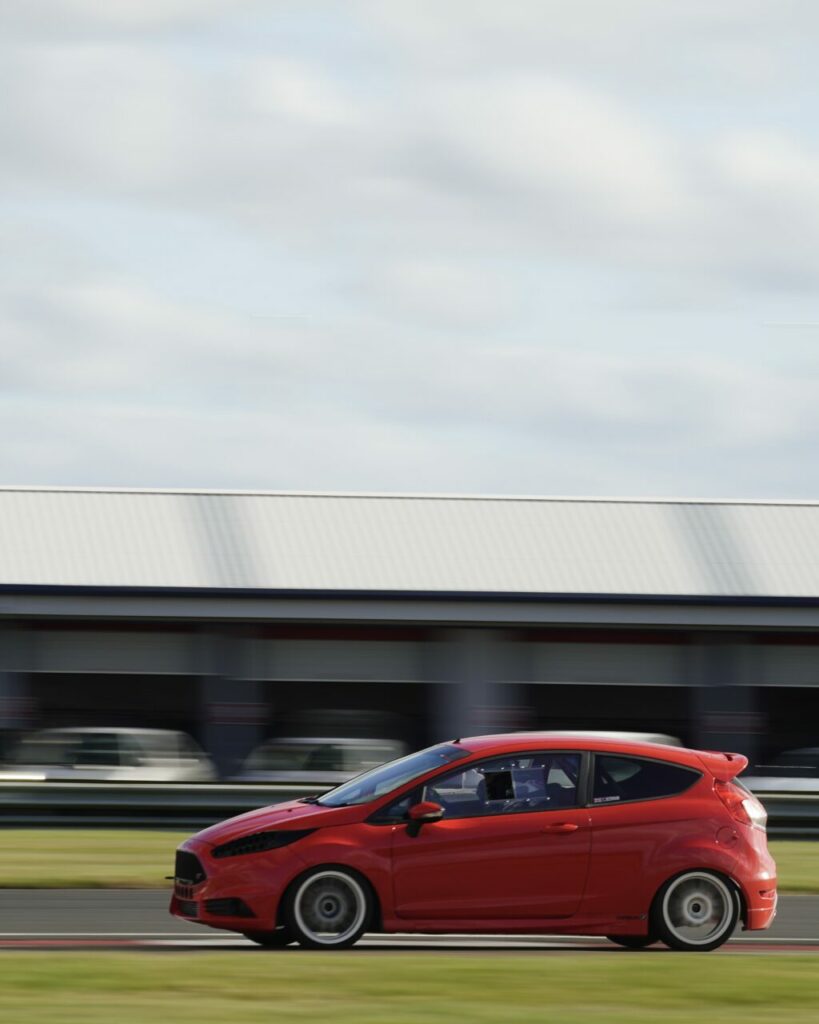 DT: "Let that be a message to anyone reading this… Don't get caught! Obviously keen on being on the track, what was it that got you into motorsport?"
CB: "Motorsport has always been around my family but for myself, purely as a TV spectator. As a young child I used to go to my grandparent's house and they would be watching the F1, talking about "Damon" and "David" as if they were members of our family! As a result, every Sunday became about racing, and soon my brother and I got absolutely hooked on BTCC. We'd watch every weekend live and on other days we'd probably have a Duke season review playing instead! In 2006 my family went to Silverstone to watch the F1 live, which wasn't our first live event but being F1 it was a whole different world from BTCC or other lower level/feeder series. All in all, I had a lot of exposure growing up and I knew it'd stay with me."
DT: "Goes to show the importance of having motorsport on free-to-air tv. Nothing beats it! You mentioned F1 and BTCC, are there any drivers from these series that inspire you?"
CB: "Funnily enough, I always equally loved Jason Plato and Matt Neal. I think I liked Matt Neal more at first off the back of his independent win at Donington in 1998, but their rivalry and public displays of discontent for each other really helped keep BTCC an incredibly entertaining spectacle. I think Niki Lauda was always someone I looked up to as well. He was not only a fantastic racer, but he was a naturally clever man, with an ability in business ventures as well. He's someone who everyone would turn to if he walked in a room and I think that's a very powerful thing to hold."
DT: "Some very successful names in there. What is your biggest motorsport achievement to date?"
CB: "I currently have a sum total of zero motorsport achievements!"
DT: "I'm sure that will change very soon! This is your first year as a #TeamDT member. How do you see Demon Tweeks and the Sponsorship Scheme helping you this year?"
This year I'm building a Renault Laguna mk1 track car as a replica of the 1999 Plato/Boullion BTCC car, and Demon Tweeks being such a large supplier of racing hardware will be incredibly useful. I want to be as detailed as I can with this build, as an example the real car in '99 used red OMP 6 point 3inch harnesses. Because of this, I have been onto Demon Tweeks and bought 2x red OMP 6 point 3inch harnesses.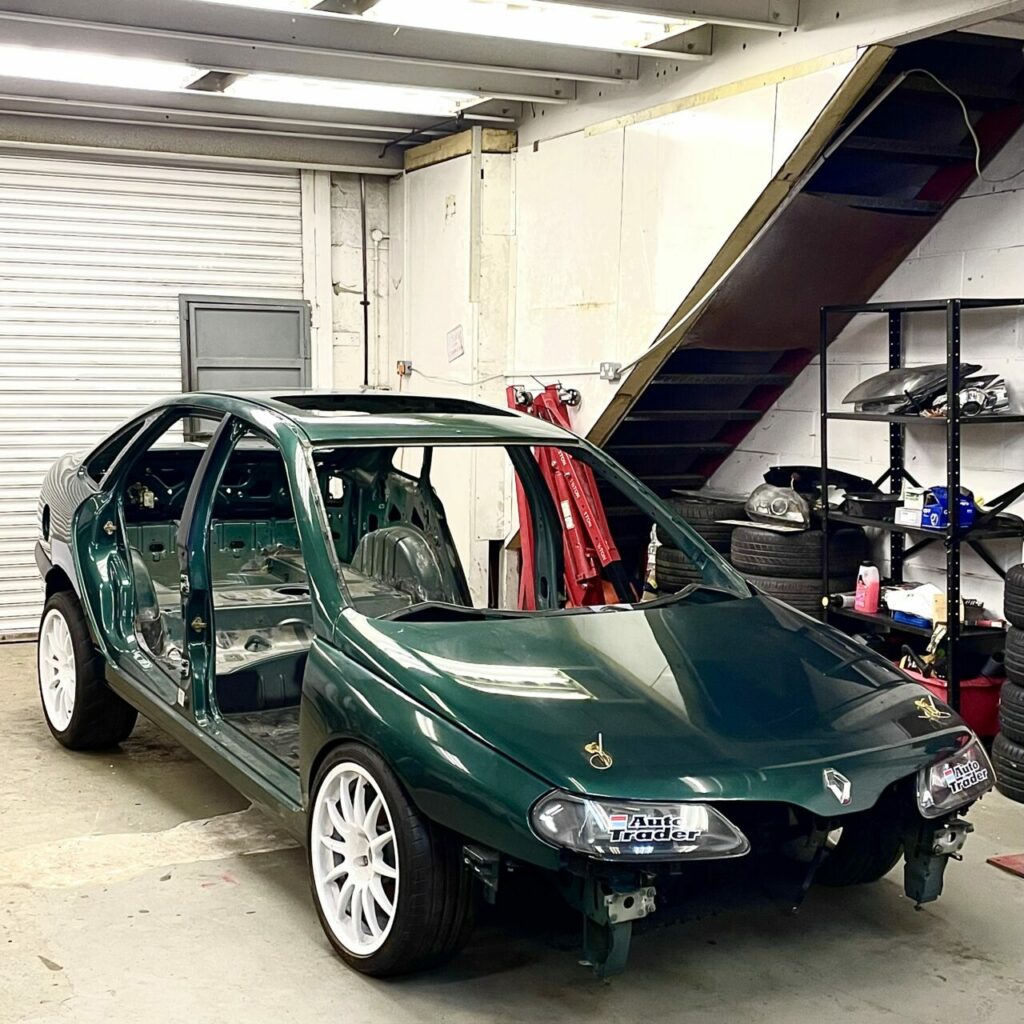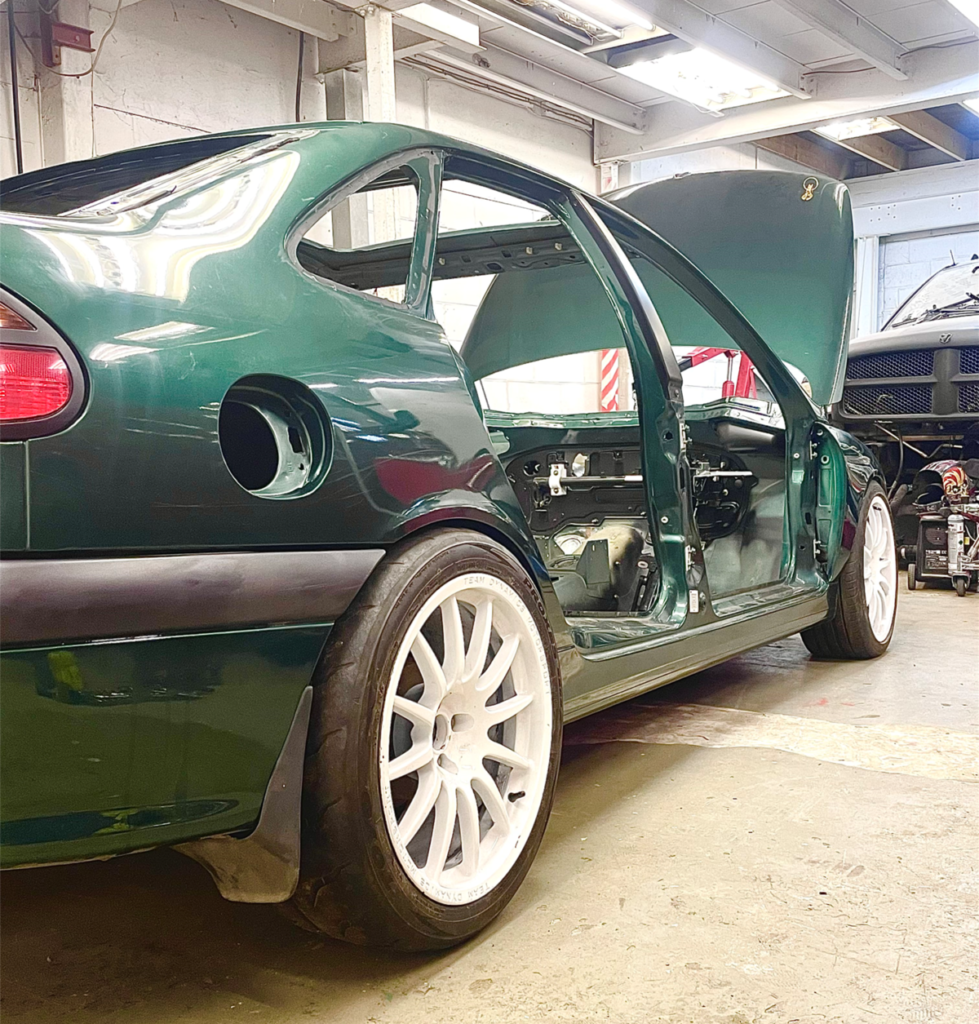 Their support scheme allows me to have parts at a discounted rate and money off can never be a bad thing! I've decided to fit a Clio 172 F4R engine which is a 2.0 16v capable of around 210hp with some modifications. I decided to use this platform as the Laguna 16v engines in 1.6 and 2.0 are basically an identical block but with some de-tuned parts meaning considerably less power. With that in mind I managed to buy a relatively low mile Clio 172 donor car for £800 meaning after I sold off all the parts I didn't need, I made money off it even while keeping the engine, gearbox and other bits like brakes. This should theoretically make it a very easy swap."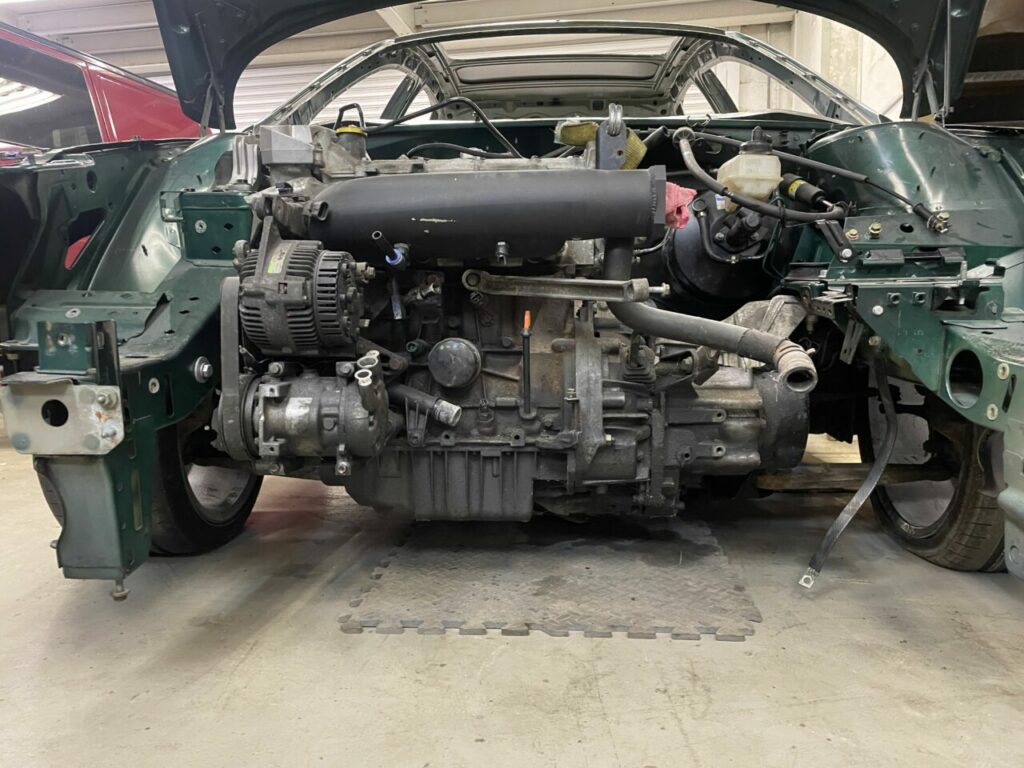 DT: "Obviously you've touched on it a little bit, but what are your plans for this year?"
CB: "This year my plan is to get the Laguna finished at least to a standard that I can take it to Bedford Autodrome which is up the road from me for a shakedown. The car is currently a total bare shell and finances is the biggest limiting factor. I have all sorts of custom parts to make as the Laguna is, as most of you are probably aware, not a commonly modified car, especially for track use!"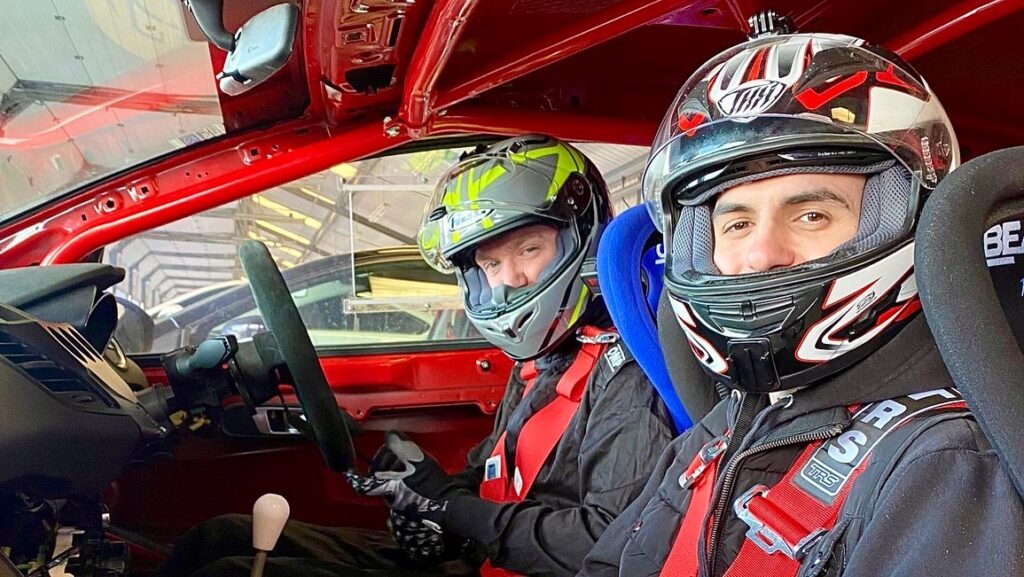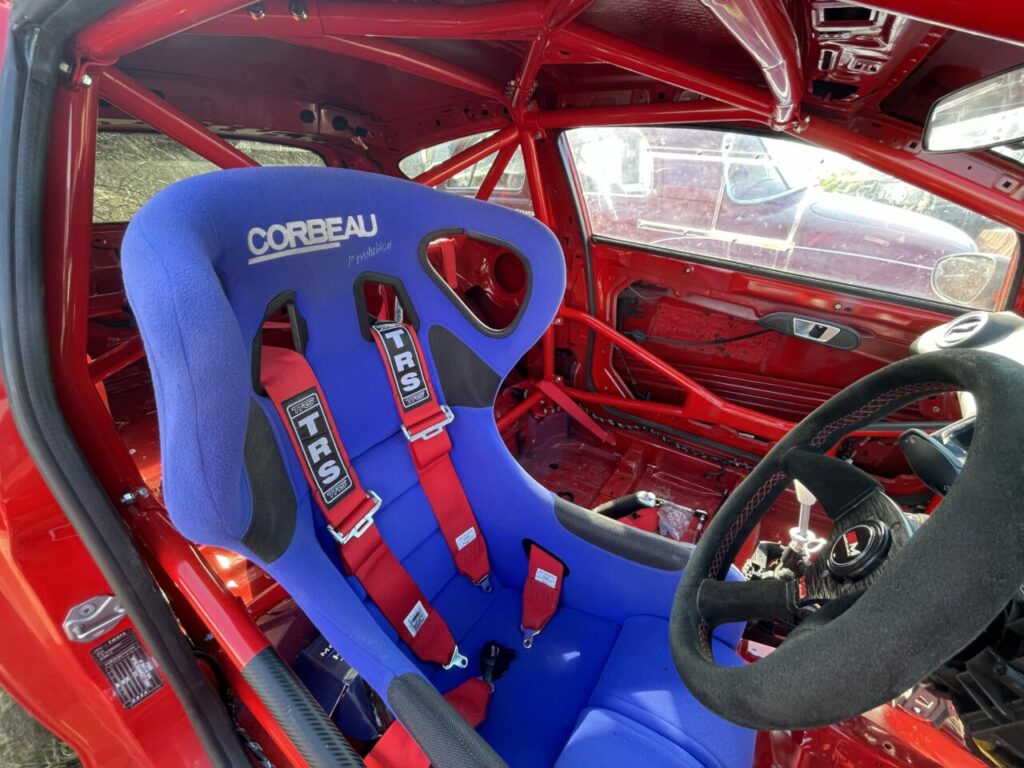 DT: "Nothing good ever came easy as they say… Looking longer term, what are your lifetime goals that you'd love to achieve?"
CB: "As above, my lifetime goal is to be able to do YouTube full time and live comfortably through that. I'd love a house with some land our outbuildings which I can convert into a large workshop meaning I could work from home building my dream cars.
My next build after the Laguna is finished is a silver Audi A4 B5 which I intend to make into an STW/BTCC replica track car. Where the Laguna is pushing my knowledge and mechanical ability, the Audi will be massively more advanced, as I plan to run a K20/24 Honda engine and stand alone ECU, meaning I'll learn how to make a loom basically from scratch. Daunting yes, but exciting none-the-less."
DT: "A fun one to finish on… If money was no object, what car would you buy tomorrow?"
CB: "If money were no object, I would buy a Mazda 787b. The livery, the quad rotor, the sound at 10,000rpm is unmatched to me!"
DT: "What a car! Thank you for taking the time to talk with us Chris. For those who want to follow the build, check out his YouTube channel and Instagram below!"
Youtube: ChrisTheCarBuilder
Instagram: ChrisTheCarBuilder
---
Want to be next in our #TeamDT In The Spotlight series? Get in touch with us on email or social media via the links below:
Email | Facebook | Instagram | TikTok
Find out more about the Demon Tweeks Sponsorship Scheme and what we can do to help you succeed here. 
Read more of our #TeamDT series: