A household name in racing seats, the Sabelt Spine Fibreglass racing seat aims to revolutionise the racing seat market. But does it? Continue reading for all the details.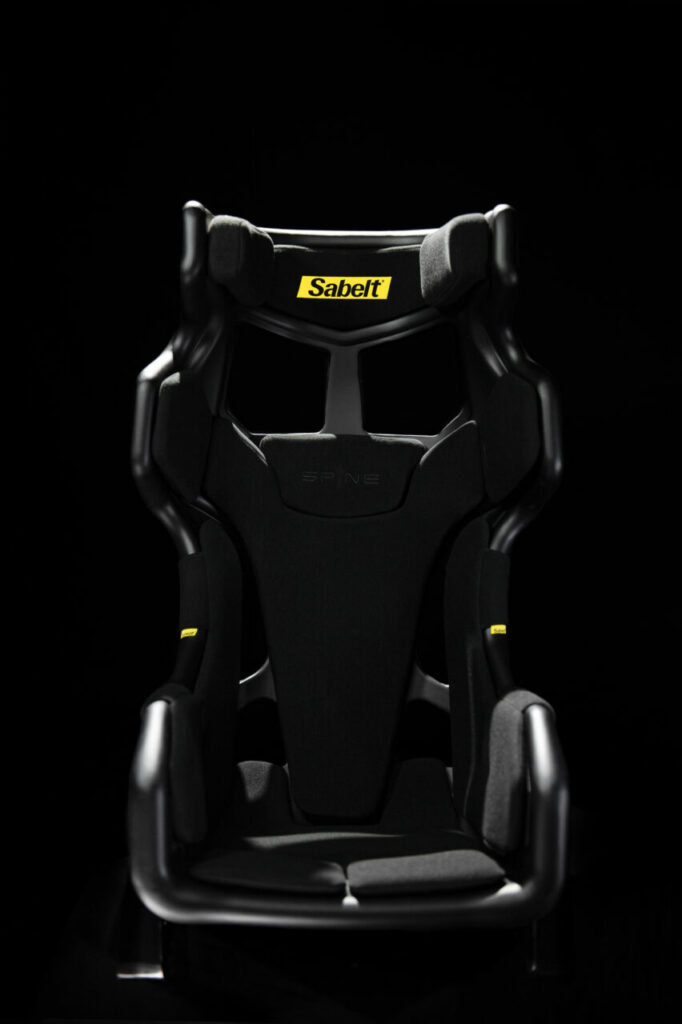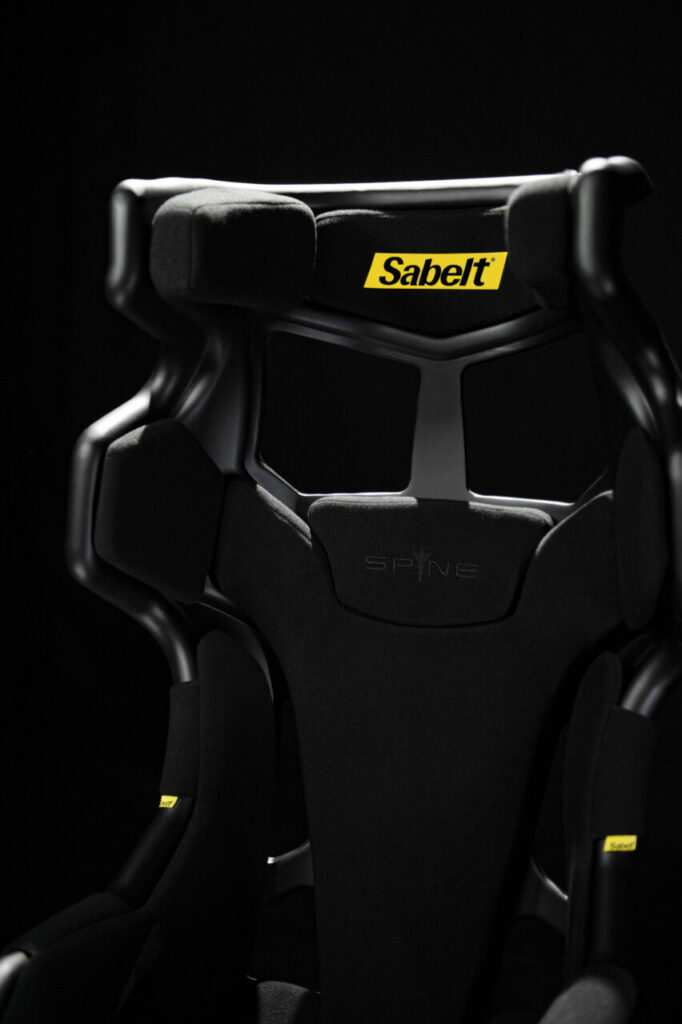 Their 'Spine' seat meets the FIA 8855-2021 approval. This is a big deal as well, the old standard FIA 8855-1999 was at the time great to regulate seat safety standards but technology has come a long way since then, the 8855-2021 approval requires seats to be much stronger. The strength of these seats now are judged on the ability of the seat shell to withstand impact and therefore protect the driver if there ever was an accident.
This new Sabelt seat then is designed to offer the ultimate combination of safety and comfort for drivers when racing – but we won't judge if you want to use it in your road car!
Sabelt has a rich history with over 40 years experience producing safety equipment for racing, with a stocked trophy cabinet from multiple race series, they have taken it to the next level with their 'Spine Fibreglass seat'.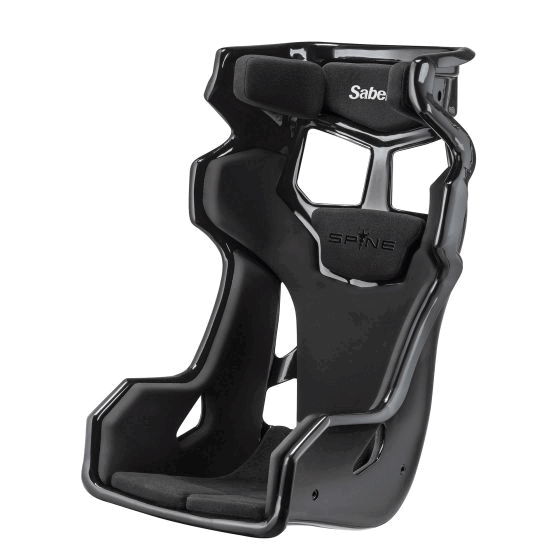 The 'Spine' design
One of the key features of the Spine Fibreglass seat is its innovative 'Spine' shell design. This 'double mould' construction technology and design reduces weight without compromising on strength, rigidity or safety. The gel coated fibreglass spine shell is strong enough to withstand the extreme forces that a driver can experience during a race, but it's also lightweight to help improve the car's overall performance. The shell design also provides excellent impact protection, which is important in this unpredictable sport we all love.
The Spine Fibreglass seat has built this seat completely from scratch to adopt the stringent FIA 8855-2021 standard. This has been done to pass the rigorous safety tests and now meets the highest safety standards. For FIA (Fédération Internationale de l'Automobile) Homologation purposes, the Spine seat must be used with specific side mounts. The correct mounts can be found at Demon Tweeks.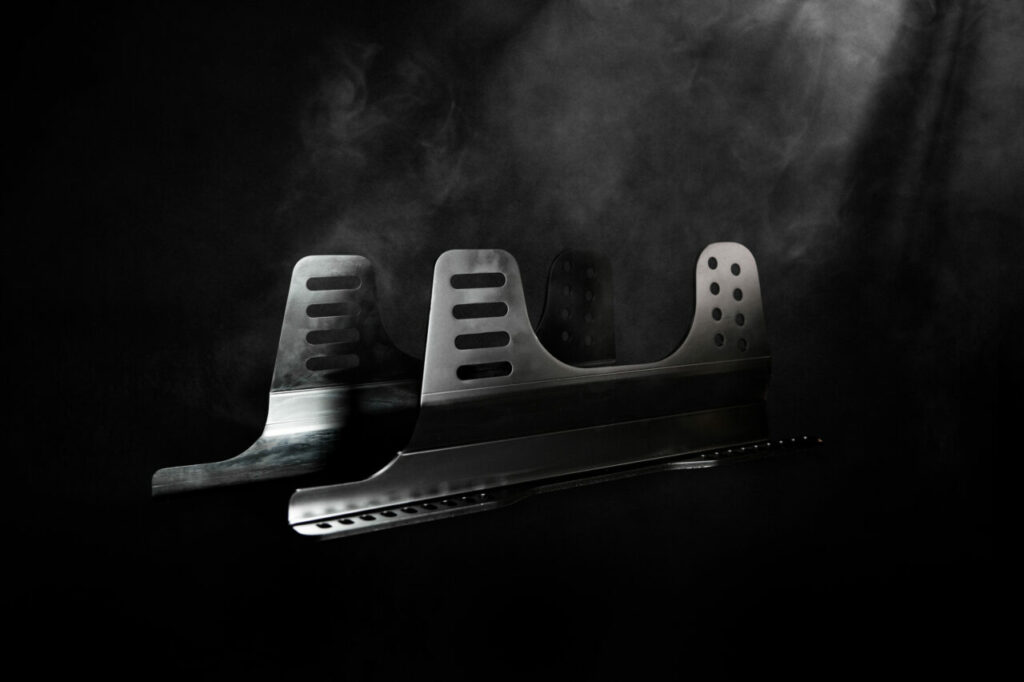 The features
The Spine Fibreglass seat features integral wrap-around head protection that reduces the risk of neck injuries. This head support helps to prevent excessive lateral head movement in the event of a crash, reducing the risk of injury.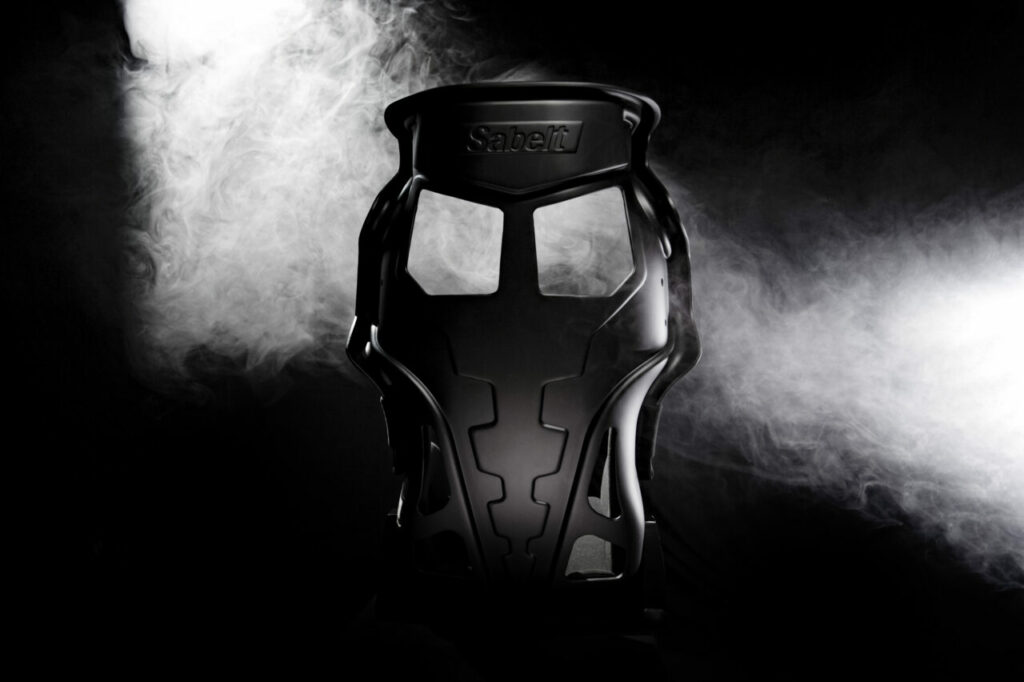 Deep side bolsters are present on the seat which help provide enhanced levels of lateral support and side impact protection. These bolsters not only offer excellent lateral support but they also keep the occupant's legs inside the seat structure for impact protection. The deep wrap-around shoulders provide support to the upper body, reducing unwanted lateral movement. All of these features work together to keep the driver securely in place and reduce the risk of injury in the event of an accident.
In addition to its safety features, the Spine Fibreglass seat is also designed to offer next level comfort. The seat is covered with high density foam removable pads, which absorb vibration, and aims to improve comfort and reduce driver fatigue. This is particularly important for drivers who spend long periods of time in the car. The seat has holes throughout (this is done on purpose) to enhance breathability and lightness but retains the benefits mentioned previously.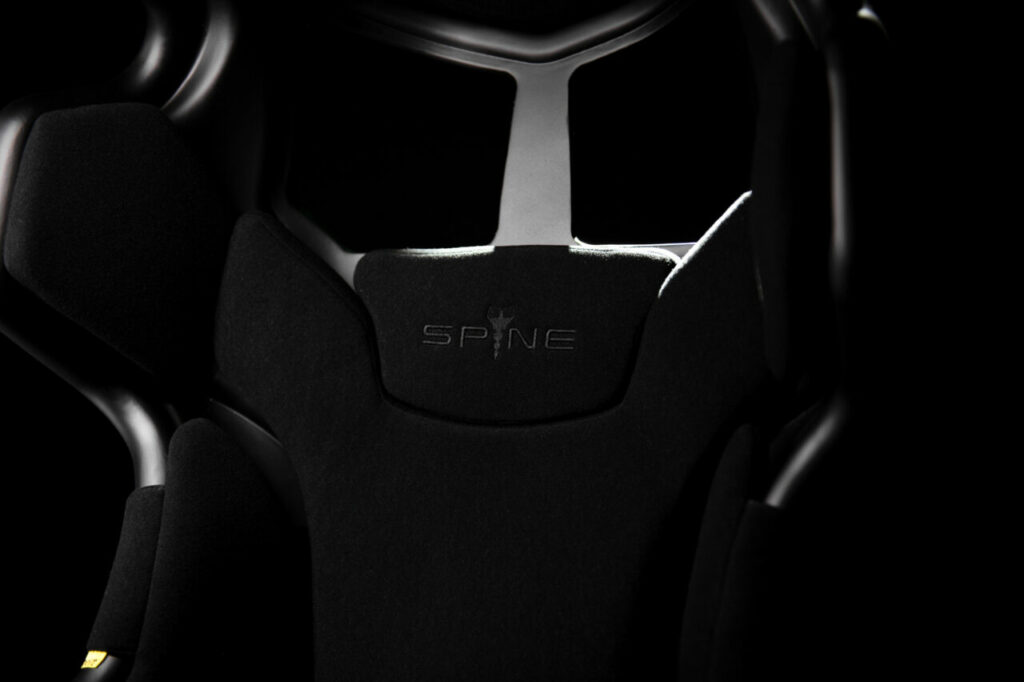 Compatibility
The seat is also available in different sizes, meaning it's compatible with many different types of cars. This is important because a racing seat that doesn't fit correctly can cause discomfort and even lead to injury over time. The Spine Fibreglass seat includes adjustable lumbar support and thigh bolsters, which helps to provide the driver with the support they need to stay comfortable and focused during a race.
The Spine Fibreglass seat is also compatible with all types of FHR (Frontal Head Restraint) devices, including hybrid types. FHR devices are designed to reduce the risk of head and neck injuries in the event of an accident, and they are mandatory in most forms of high-speed racing. The seat includes six harness slots, which allow the seat to be used with any type of Motorsport harness.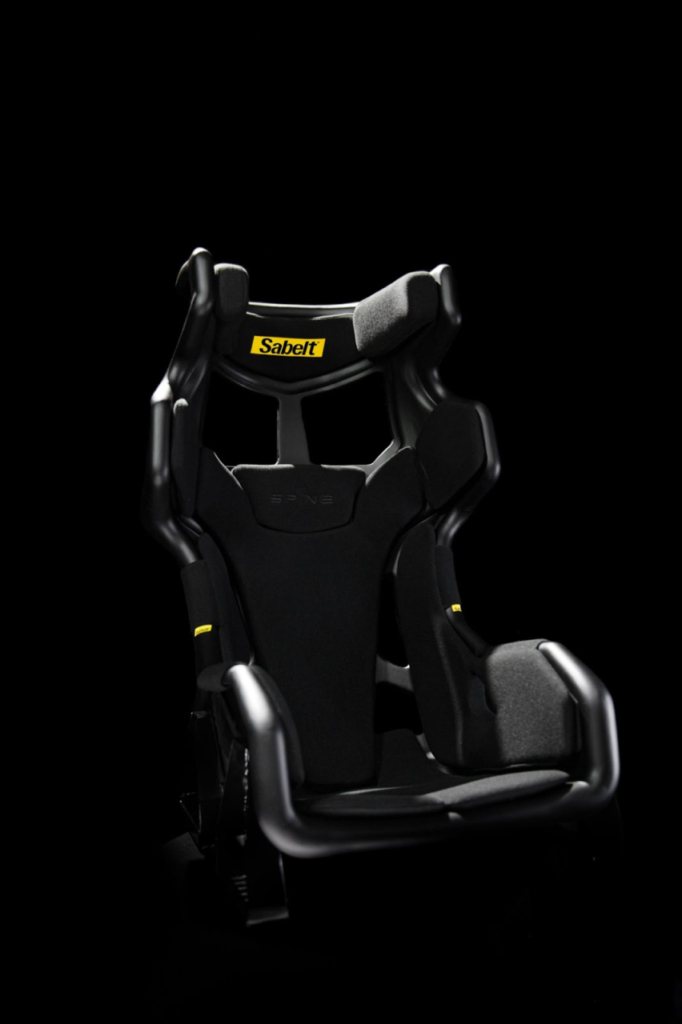 In conclusion, the Sabelt Spine Fibreglass racing seat is an excellent choice for drivers who are serious about racing and who want to prioritise their safety and comfort. The seat is made of high-quality materials and features a unique design that provides excellent support for the driver's spine. It's also highly adjustable, which means that it can be customised to fit the driver's body perfectly. The features and benefits are next to none when it comes to premium motorsport seats.
If you're after the best, don't look elsewhere!
---
Enjoyed this? Read more of our latest news:
Where To Next?
Looking for the latest motorsport parts and accessories? Check out our wide range from top brands.
Come and visit us at our store, showroom and fitting centre in Wrexham.
Want to know more about our story? Learn about who we are and why we've been driven by passion for over 50 years.
Interested in everything we do? Catch up on all the latest Demon Tweeks news.