Get ready to buckle up and hold on tight as the highly anticipated Goodwood Festival of Speed returns in 2023, promising to deliver an electrifying experience for car enthusiasts worldwide. This iconic event, known for its captivating blend of history, speed, and innovation, will once again take centre stage, showcasing an impressive line up of automotive marvels. From classic vintage beauties to cutting-edge supercars, the Goodwood Festival of Speed is a celebration that ignites the passion for all things automotive. Let's dive into the exhilarating world of the festival and discover what awaits us in 2023.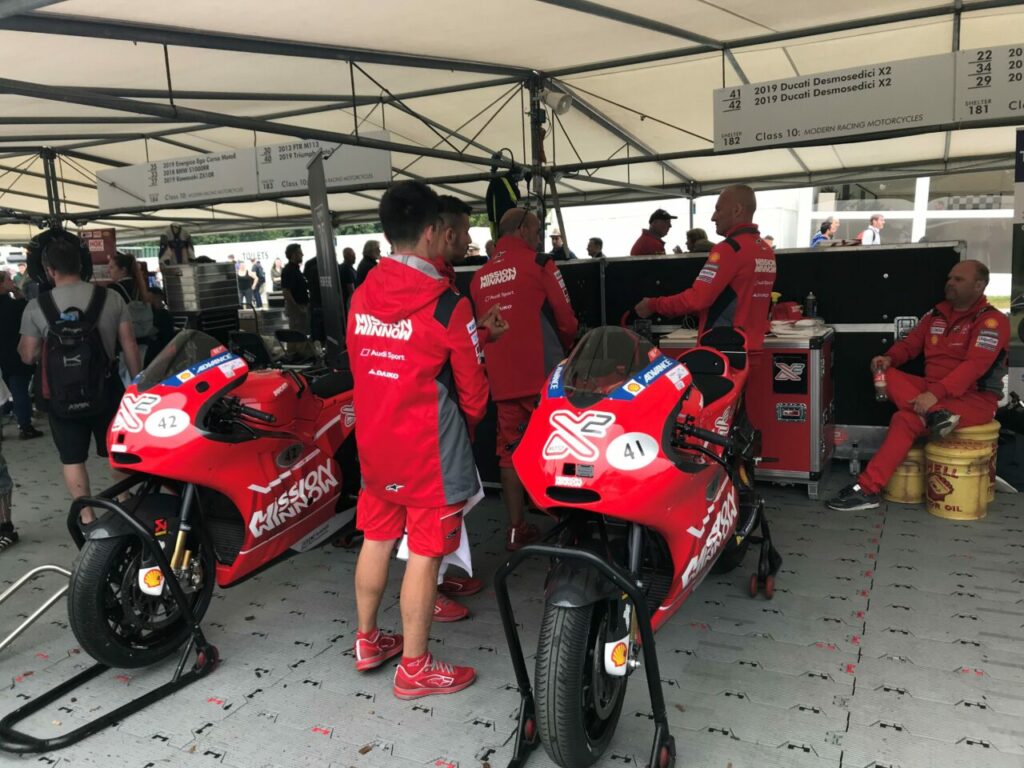 A Showcase of Automotive Excellence
The Goodwood Festival of Speed is a haven for automotive enthusiasts. The show offers an unparalleled opportunity to look at (and listen to!) to a vast collection of stunning vehicles up close. Whether you're captivated by the elegance of classic vintage cars, crave the cutting-edge technology of modern supercars and bikes, or have a penchant for looking toward the future. Lets not forget 'Robocar', created by Roborace, which in 2018 made the very first fully autonomous drive up the famous hill climb. The festival caters to all automotive passions, no matter whether it's bikes, cars or anything in between, you can find Le Mans and touring car classics, rally legends, MotoGP contenders, F1 championship winners and this only scratches the surface of what's on show. You can immerse yourself in a world where automotive masterpieces from past, present and future converge.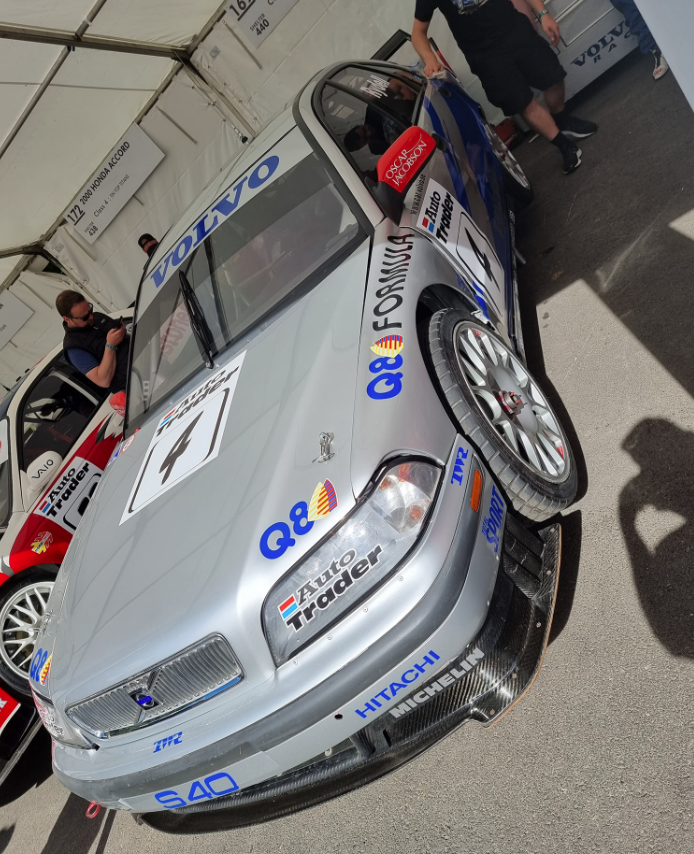 Words on a page don't do it justice. You need to be ready to be inspired by the sights and sounds of the vehicles on display and on the course. No where else can you see so much and then watch them pushed to their limits up the 1.16 mile course. There's really no place like it!
The Place to Unveil New Machinery
The festival has become renowned for being a platform where automotive manufacturers and enthusiasts showcase their latest and greatest creations. From the very first event in 1993 when the all-new (at the time) Aston Martin DB7 was unveiled, this has continued. Over the years, numerous vehicles have made their world or European debuts at this prestigious event. From groundbreaking concept cars to high-performance supercars and race cars such as in 2022 where Porsche unveiled its new LMDh Le Mans car.

The Festival of Speed has witnessed the unveiling of automotive marvels that captivate the crowds. These debuts offer an exclusive glimpse into the future of mobility and the cutting-edge technologies shaping the automotive industry. Each year, manufacturers seize the opportunity to unveil their latest innovations and push the boundaries of design, performance, and sustainability. The Goodwood Festival of Speed stands as a testament to the event's significance in the automotive world, as it continues to be a stage where automotive excellence is unveiled and celebrated.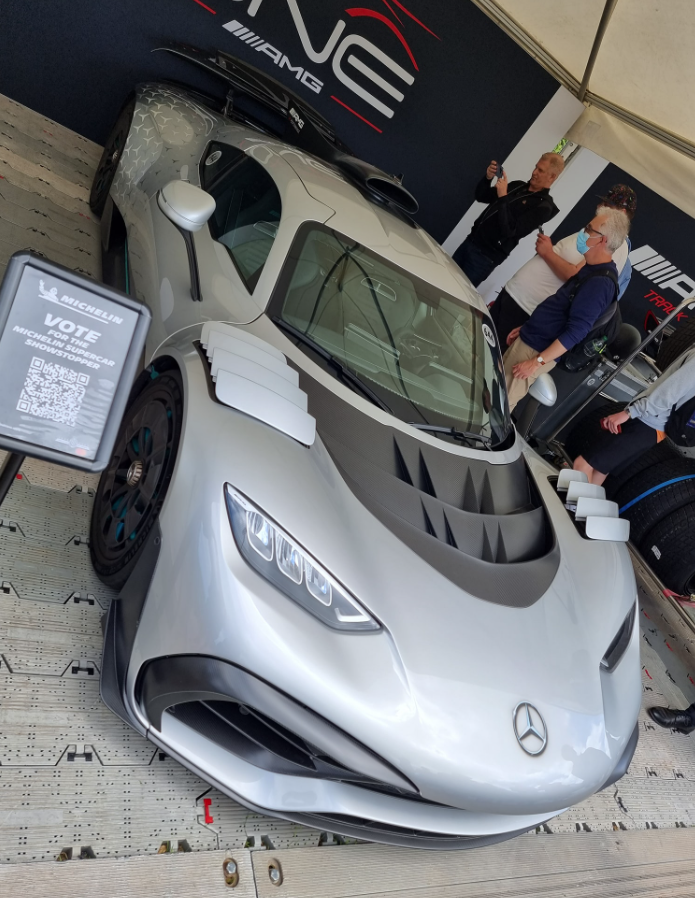 The Thrilling Hill Climbs
One of the highlights of the Goodwood Festival of Speed is the intense hill climbs. Spectators witness a breathtaking display of power and precision as a diverse range of vehicles tackle the iconic Goodwood Hill. From roaring Formula 1 cars to sleek sports prototypes (like the McMurtry Spéirling from 2022!), each run up the hill promises an adrenaline-fueled spectacle that leaves onlookers in awe. The festival's unique blend of history and modernity ensures that every hill climb is a thrilling experience that showcases the evolution of automotive engineering.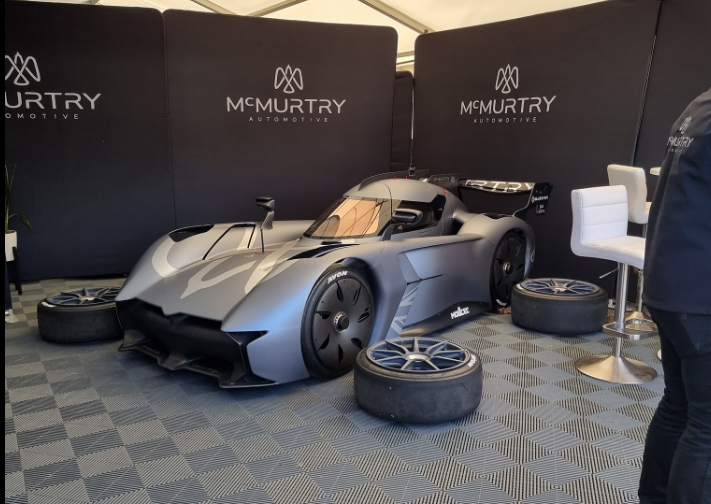 A Feast for the Senses
Beyond the stunning displays of vehicles, the Goodwood Festival of Speed tantalises the senses with a myriad of attractions. Engage with interactive exhibits that bring automotive history to life, witness breathtaking aerial displays, and indulge in delicious culinary offerings from gourmet food stalls. The festival offers something for everyone, ensuring that visitors of all ages can experience the magic of speed and beauty.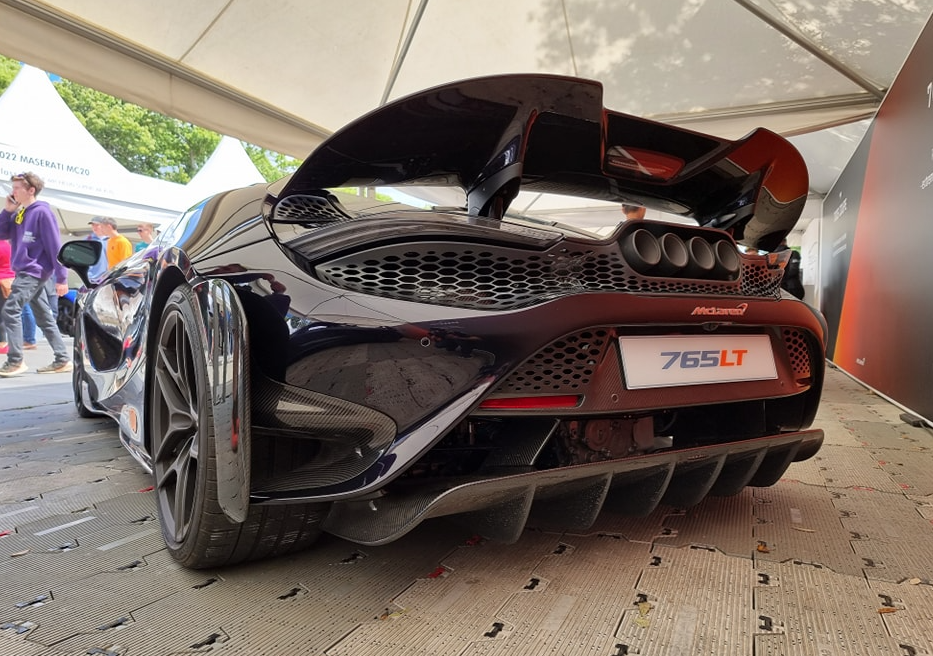 A Storied History
The Goodwood Festival of Speed has a rich and storied history that dates back to 1993 when it was first established by Lord March (now the Duke of Richmond). The festival emerged as a remarkable celebration of automotive passion and heritage, held at the stunning Goodwood House estate in West Sussex, England. What began as a one-day hill climb event quickly grew into a prestigious and internationally recognized gathering of automotive enthusiasts.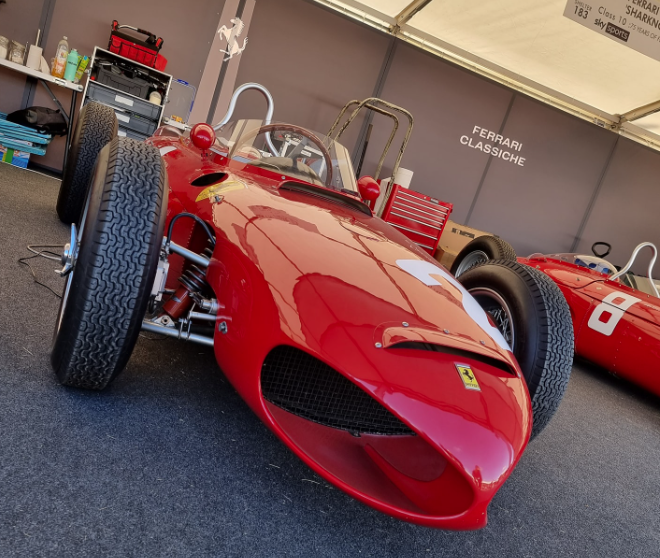 Over the years, the festival has welcomed legendary drivers, such as Stirling Moss, Wayne Rainey plus Damon Hill and in recent years Lewis Hamilton, Valentino Rossi and Travis Pastrana (just to name drop a few!). There's also iconic cars and bikes, and enthusiastic spectators from around the world. It has become a platform where automotive history is preserved, celebrated, and showcased, providing a unique opportunity to witness the evolution of motorsport and engineering excellence.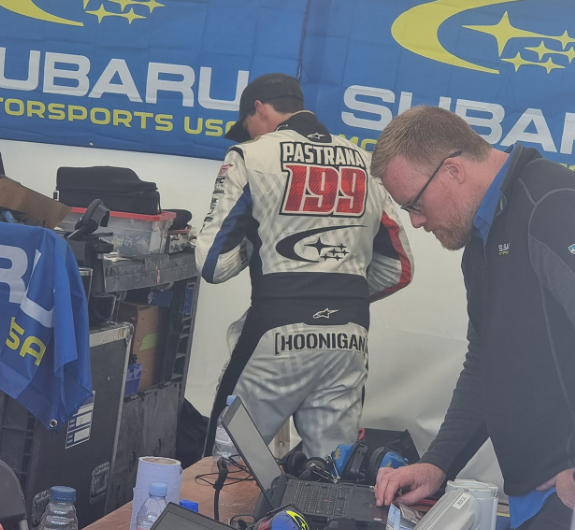 The Goodwood Festival of Speed has become an annual pilgrimage for enthusiasts, combining thrilling races, breathtaking displays, and an unwavering commitment to the automotive arts. It has firmly established itself as a pinnacle event in the global automotive calendar, attracting both industry insiders and passionate fans alike.
The 2023 Edition
For 2023 the show is back with unveilings, classics making a reappearance, and more hair raising antics on the course!
A number of new cars will be unveiled, such as the new BMW 5 Series, Caterham Electric Seven (yes an electric Caterham Seven!) AND the Caterham Project V which is set to be a closed-wheel car rather than the lightweight semi open wheel style we have grown accustomed to from the brand. But wait, there's more, remember the record breaking McMurtry Spéirling from last year's festival? Of course you do, well they are looking to debut their road going version, the aptly named 'Pure'. We may also see some surprise debuts as well…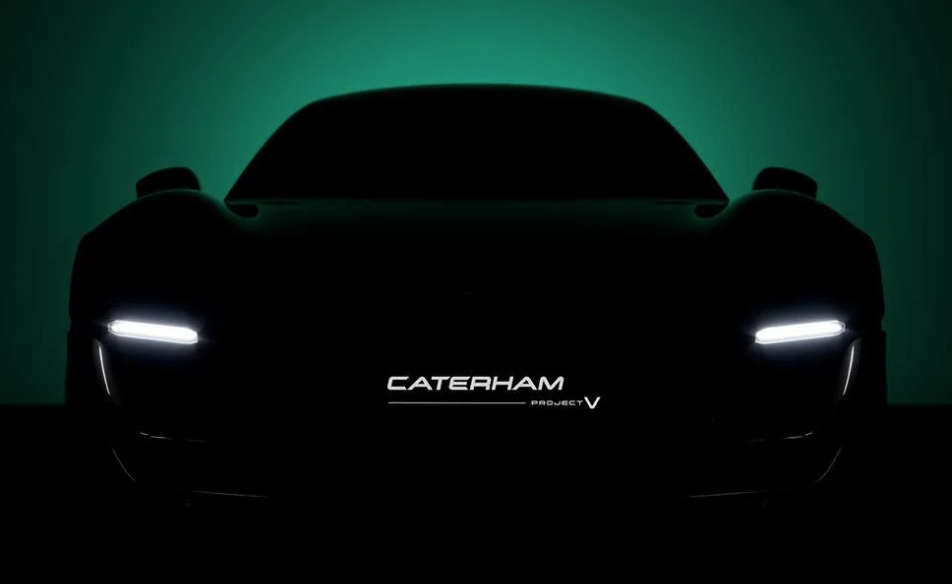 As well as new vehicles some famous faces from the world of motorsport will be present, already confirmed is MotoGP 2022 world champion Francesco Bagnaia, Brad Binder and many more current riders and test riders for this year's MotoGP season. On the flip side of this, a fan favourite retired driver from the world of F1 will be there this year – Sebastian Vettel. Confirmed for this year are 4 F1 teams: Ferrari, Mclaren, Mercedes and WIlliams, usually they bring along some of their current, ex or reserve drivers so keep your eyes peeled for announcements! Also as this year is the centenary of Le Mans there will no doubt be a celebration of the race and the series which we can't wait to see.
Celebrating Milestones: Porsche's 75th Anniversary
In 2023, the Goodwood Festival of Speed pays special tribute to Porsche as they celebrate their 75th anniversary. This milestone marks an extraordinary legacy of innovation, performance, and motorsport achievements. As part of the celebration, the festival will showcase some of Porsche's most iconic models, allowing attendees to witness firsthand the evolution of this legendary brand. Be prepared to be enthralled by the timeless elegance and groundbreaking engineering that has made Porsche a symbol of automotive excellence from the past to today.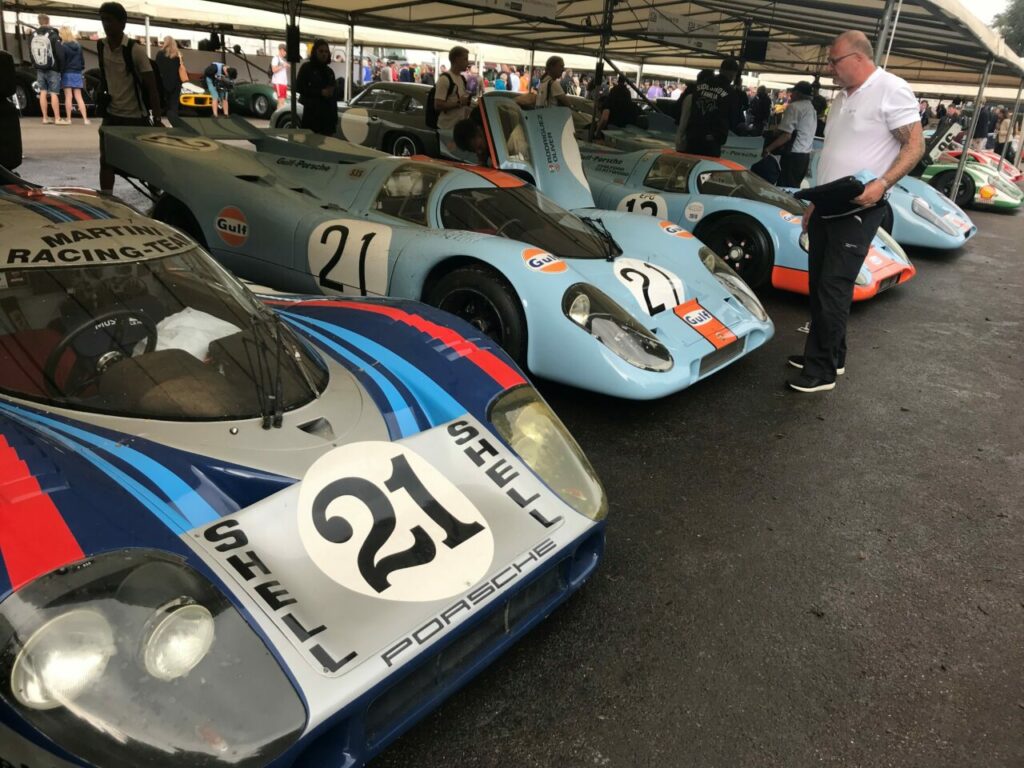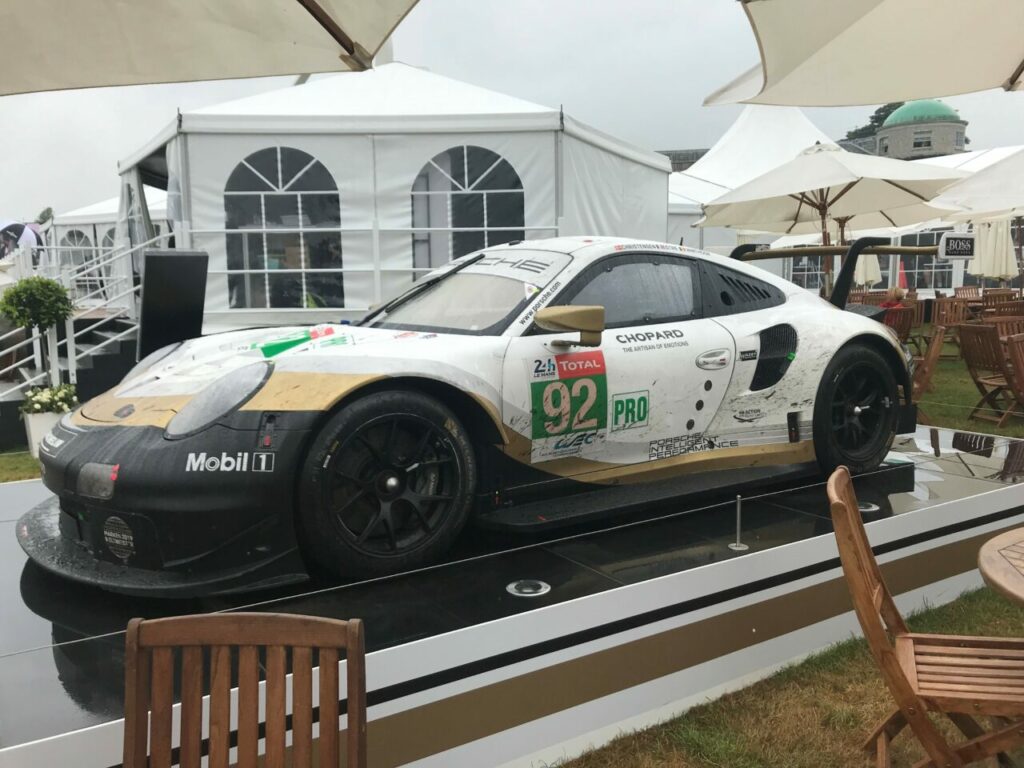 We at Demon Tweeks have been celebrating this anniversary ourselves with not 1 but 2 legendary race cars from Porsche's history as part of the Le Mans Centenary. At our Wrexham showroom we have a Porsche 956, chassis 108 which competed throughout Japan in the 80s. We also have a Porsche 935 / K2, chassis number 930 770 0903 which competed at both the Daytona 24 hours in 1977 and the Le Mans 24 hours in 1979, achieving a podium in each!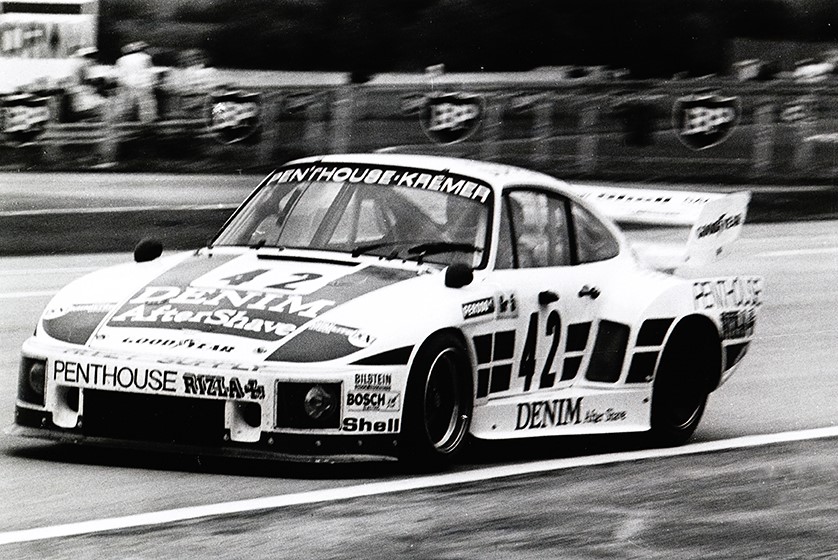 Conclusion
The Goodwood Festival of Speed 2023 promises to be an unforgettable experience for automotive enthusiasts around the world. From the captivating hill climbs to the stunning displays of automotive beauty, this renowned event captures the essence of speed, innovation, and passion. As we eagerly anticipate the festival's arrival, we invite you to join us on a journey through time and witness the thrilling blend of history and modernity that awaits at the Goodwood Festival of Speed 2023. Get ready to be immersed in a world of automotive excellence and unleash your inner petrolhead!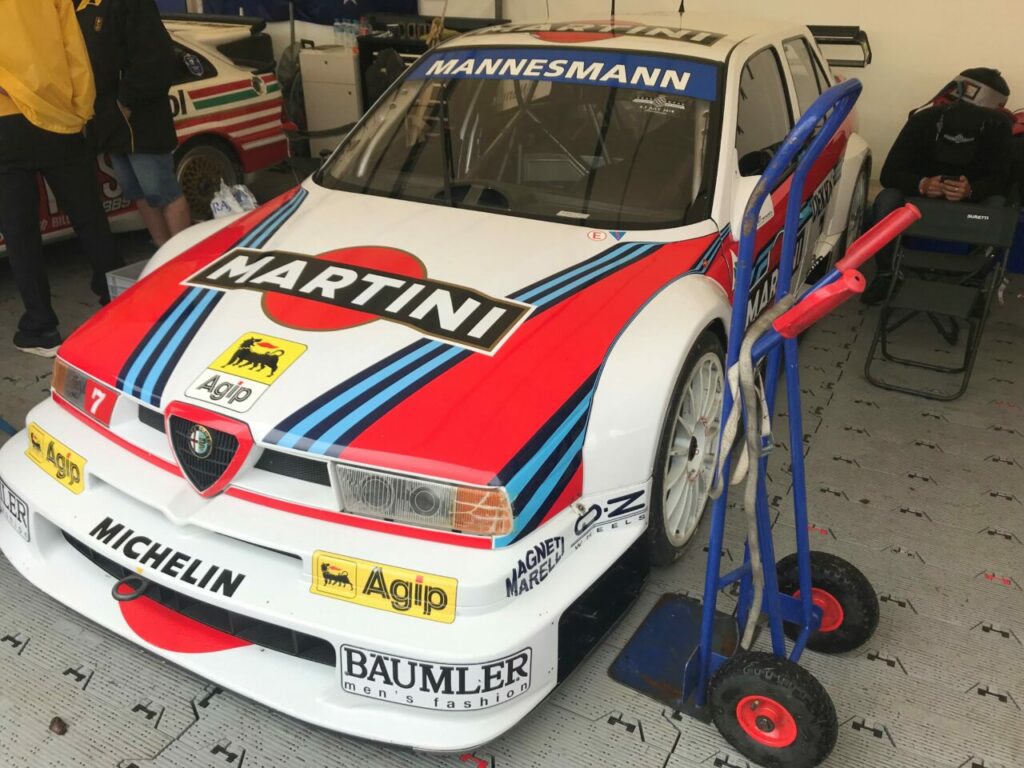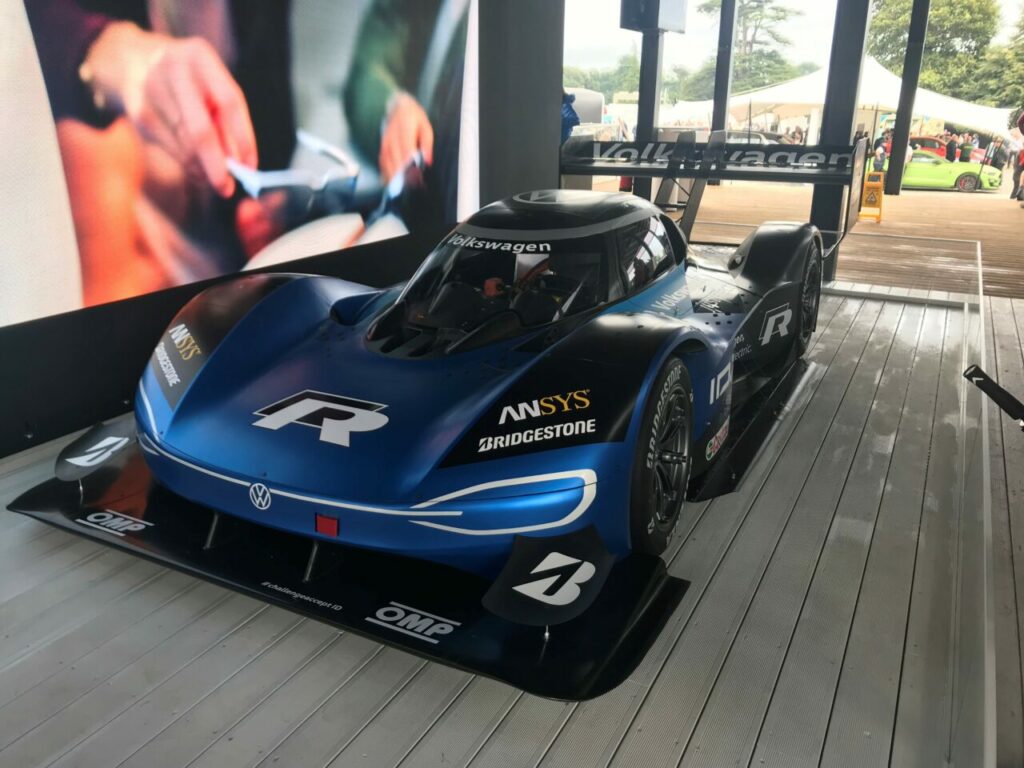 ---
Enjoyed this? Read more of our latest news:
Where To Next?
Looking for the latest motorsport parts and accessories? Check out our wide range from top brands.
Come and visit us at our store, showroom and fitting centre in Wrexham.
Want to know more about our story? Learn about who we are and why we've been driven by passion for over 50 years.
Interested in everything we do? Catch up on all the latest Demon Tweeks news.