The next #TeamDT member to join us In The Spotlight is none other than super Swede, Jimmy Pettersson!
We talk to Jimmy all about his motorsport career, what he is up to at the moment and where his future lies within the sport! Welcome aboard Jimmy!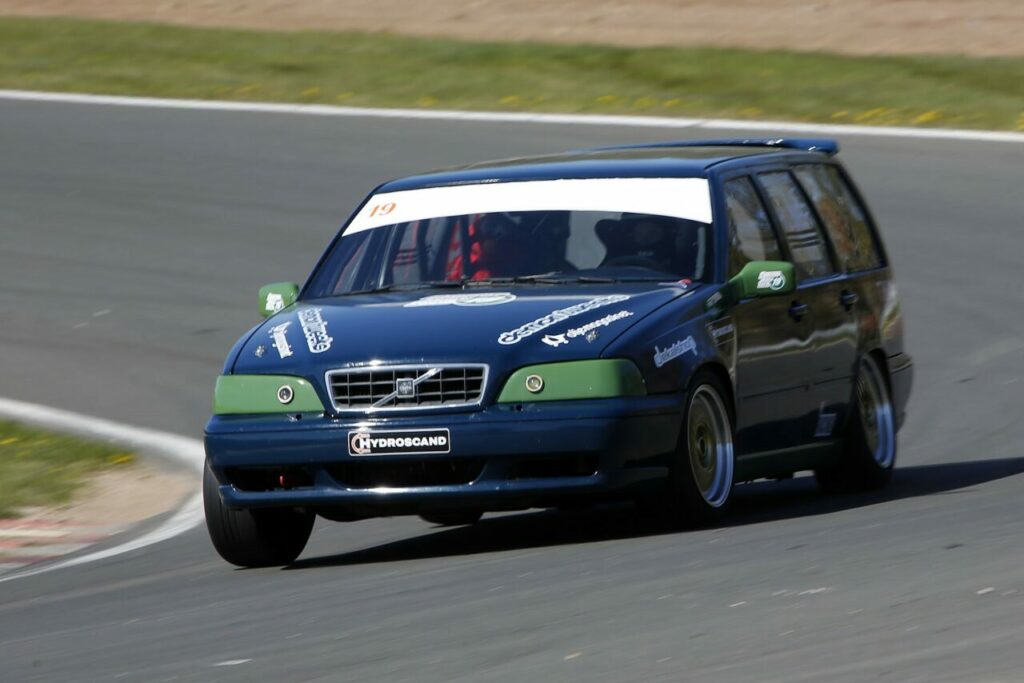 DT: "So Jimmy, how are you doing? Great to have you on the team this year. Why don't you give our readers a little introduction?"
JP: "I am all good here and thanks so much for wanting to share our story!
My name is Jimmy Pettersson, 29 years old and live in Sweden. My racing career as a driver begun in 2008 and I started my own racing team Emerson RaceTech in 2010. But I have grown up in motorsports and been around racing my whole life as both my parents etc has been racing and still are today."
DT: "Brill! So it's clear your parents had a big impact on your involvement with motorsport. Is this the case?"
JP: "My parents both raced cars when I was born and both my grandads have been racing drivers, so I was basically born into a race car. I got the chance to test a car back in 2008 after years as a Marshall and mechanic and I was hooked!
I started my career in a Renault 5 in a Junior series and then went into historic racing before entering VolvoCupen; a series for just Volvos. After a massive crash in 2016, we built Emerson RaceTechs first 'own' car, a Volvo V70! After a season in VolvoCupen, I changed to a slicks class and went up against BMW M3s, Porsches, Seat Supercopas, Clio Cup and Ginetta G50s to name a few.
After a short stint in that, I sold it and now it lives in England! I went to Radical after the Volvo and did really well but sold that last year and focused on helping my parents racing while building my own cars.
At the moment we have two cars that are race ready and two that are a work in progress.
My father races a Volvo 142 in historic racing, my mother races a Volvo V70 in VolvoCupen and made her comeback in 2022!
My own cars are not done yet but will be a Volvo 855 for VolvoCupen and a Renault 5 spaceframe racer built with inspiration from the special saloon car (UK), IMSA and Group 5."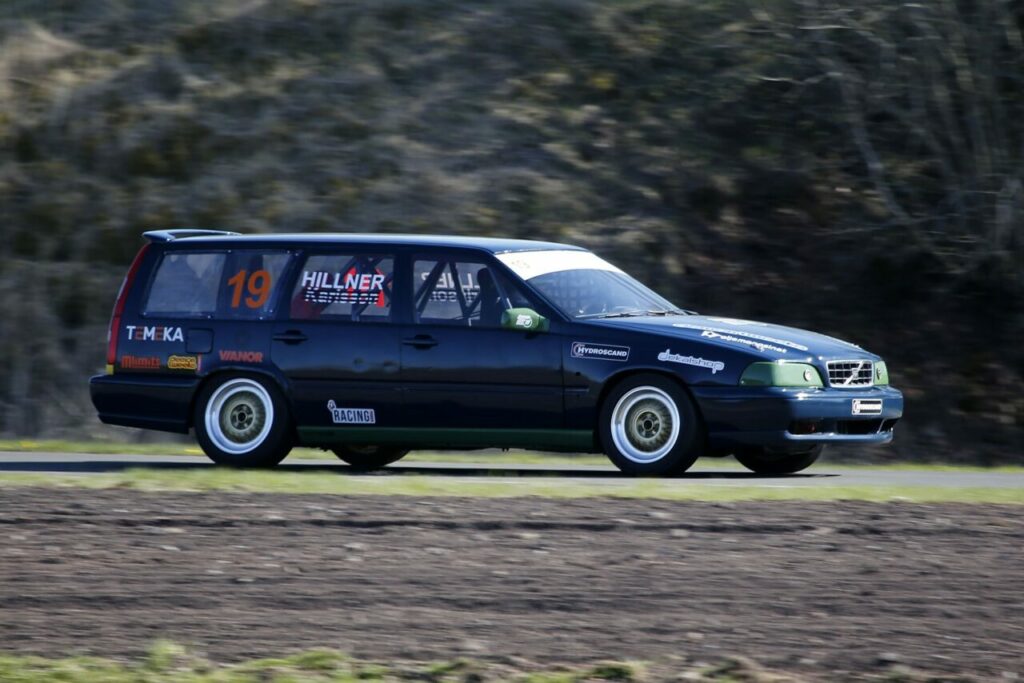 DT: "They sound pretty incredible! You'll have to send us some pictures when they're finished! Do you have any other tricks or fun facts up your sleeve?"
JP: "Well, I am the last driver in northern Europe (maybe the world) to win a race in a Renault 5 mk1 historic race car"
DT: "Wow! That's some achievement in itself. A great segway into our next question in fact… What is your biggest motorsport achievement to date?"
JP: "I think it has to be my first win in a race in 2015 or becoming series champion in historic racing in 2019 with one meeting to spare! We built a new car in 6 weeks and dominated the final races of the year in another class to finish the season."
DT: "Is there anything you can't do?! Have you taken any inspiration from anyone over the years?"
JP: "Yes, of course. Ronnie Peterson in Formula 1 and Richard Göransson in Touring Cars and not forgetting my father!"
DT: "So, what are your plans for this season and how has the Demon Tweeks Sponsorship Scheme helped you so far?"
JP: "So this year I'll be the team boss and make sure my parents cars are race ready and also help out with a few other cars close around us. All while building my own Volvo 855 for next year. Maybe I'll jump into a race meeting or two if an opportunity shows up!
In terms of the scheme, we joined forces this year, but so far I have had some very good ideas and inspiration towards marketing my own team. It has also helped me land a few new sponsors along the way. I do look forward to growing even more into this partnership."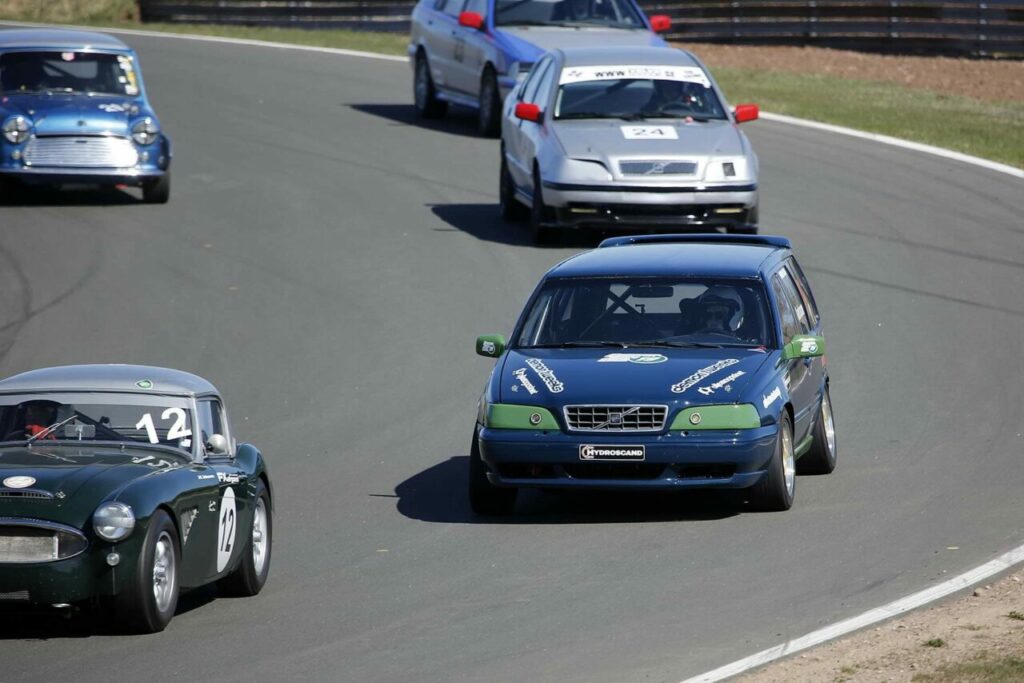 DT: "So looking ahead in your career, what would you say your lifetime goals are?"
JP: "My goal if to work full time with racing, either grow my own team to be at a place where everyone wants to race or join forces with another team. I'd love to be race elsewhere and not just here in Sweden. I look at England mainly as I love the races there. There's so much more to choose from with series and of course, so much more interest in racing!"
DT: "Sounds brilliant! We wish you all the best of luck with that and hope to see you on our shores soon! As we come to the end of the interview, we always ask this question… If money no was object, what car would you buy tomorrow?"
JP: "I would say I am building my dream car, the Renault 5. I would also say the Renault Clio Maxi that just joined my collection but… A BMW M3 E30 Group A/DTM or Volvo 850/S40 Supertourer is up there!"
DT: "Amazing! Jimmy, thank you so much for joining us and for those who want to, where can they follow your progress?"
JP: "My website is currently being built, but you can find me on Facebook, Instagram and TikTok."
---
Want to be next in our #TeamDT In The Spotlight series? Get in touch with us on email or social media via the links below:
Email | Facebook | Instagram | TikTok
Find out more about the Demon Tweeks Sponsorship Scheme and what we can do to help you succeed here.
Read more of our #TeamDT series: